Thu Apr 15, 2021, 05:00 PM
Top 10 Idiots (414 posts)
Top 10 Conservative Idiots #10-9: The Forwards Edition Repost Redux Reused Recycled Edition


In all seriousness I'm about to ask this question – are republicans having a contest among themselves to see who can be the worst human being in the world? As if Georgia's Brian Kemp is bad enough, there's Nebraska's Pete Ricketts, there's South Dakota's Kristi Noem, there's Tate Reeves of Mississippi and of course Ron DeSantis of Florida. But really this is about Brian Kemp. And I say this with literally about as much seriousness as I possibly can muster – FUCK YOU, Brian Kemp. After Trump goes and screams voter fraud for four months while his cronies go and literally fling their feces at the Capitol, you attempt to make voting in this country that much harder. Meanwhile it's really easy to buy a gun. Where are your priorities, man? Oh wait that's right – I forgot! He doesn't have any!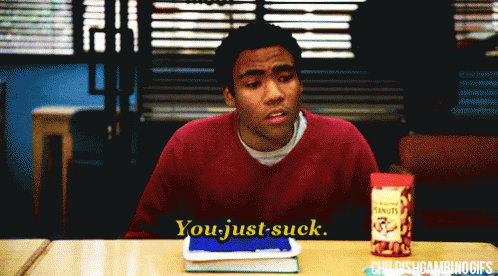 That is a jaw-dropping and stunning level of pure evil. The thing is, we had the election with the highest voter turnout in history and an election where you'd literally have greater odds of winning the Powerball than you would finding an actual case of real voter fraud in this country. And this is counting the ones made up in Sean Hannity's head. But one things is for sure is that it has businesses and supporters scrambling to find support for Georgia after this, including the state's largest employer!






Oh sure now you walk back your statements! But only when it hits you in the one place you actually feel it – your wallet! Now that aside, with MLB players and fans petitioning the league to move the 2021 All Star Game out of Atlanta, to Disney fans petitioning Marvel to cease filming and production in the state of Georgia… it's insane. And well deserved. But the shit hasn't quite hit the fan yet but we will expecting it to in the next few weeks.






But here's the thing – before you get your underwear in a wad, make sure to read the whole articles before you start getting outraged, we can't stress that enough. Yes, the Georgia voter laws are some of the most extreme we've seen in a century. But is it a return to the Jim Crow era? Maybe, maybe not, we don't know! What it is though is a slap in the face to those of us who were responsible for voting during the pandemic, and even beyond when the pandemic is no longer a thing.







[div style="padding: 20px; background-color: #ffffff; border-radius: 10px; box-shadow: 0px 2px 4px 1px #aaa;"][div style="font-family: arial, helvetica; font-weight: bold; border-bottom: 1px dotted #999; padding-bottom: 8px;"]
[font size="8"]The NRA

[br] [/font] [br]

Oh wrong intro, but that is a preview for next week – we are bringing back our favorite segment, Good Guys With Guns! So I guess now that COVID is slowly fading into the background, America can get back to the other virus that is killing people in ridiculously large numbers and sending the ones who survive to overloaded emergency rooms. Mass shootings! We've had two horrific ones in a week – one in Atlanta, and one in Colorado. And a near attempt in Atlanta as well! While all of that is going on, the NRA is attempting to overturn open carry laws and getting more guns into as many hands as possible. And this is coming from people who have tried to literally market firearms as fashion accessories! Seriously does the NRA think that we're fucking dumb or do they really think that more guns is the answer? Oh who am I kidding! Of course they do!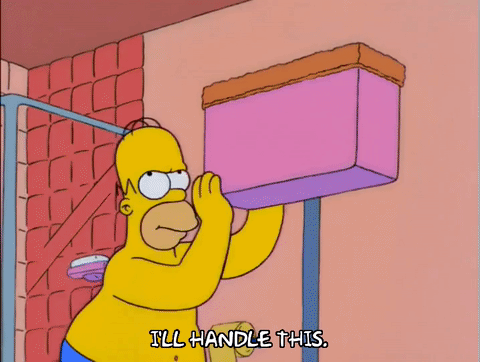 Oh come on 9th circuit! What part of "SHALL NOT BE INFRINGED!!!!" do you not understand? And by the way this comes at a time when a survey that was conducted says that Americans have very little faith in America's gun laws and say that they won't do anything to stop mass shootings. And last year's riots in the wake of the death of George Floyd? Guess what? They caused a massive gun buying spree. And if you're shocked by this, you've turned to the wrong fucking program!






But here's what makes this ruling even sweeter is that the appointees who overturned this ruling were during the Bush and Trump years! Oh my god! If they had that kind of influence on our voting laws, then maybe there is hope for America! I mean remember when it seemed like mass shooting after mass shooting turned America into a shithole country under Trump (see: Top 10 #4-8? Yeah let's see them explain their way out of that one!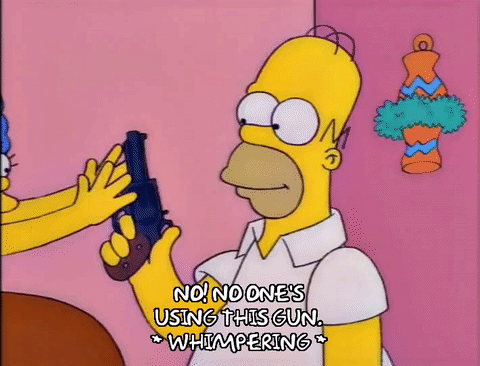 Don't worry gun nuts – we're a long way from overturning the 2nd amendment and that will probably never happen in this country. We live in a country where guns literally have more rights than the people they kill do. But there is a bad side to this – while we may celebrate this minor victory in the war on guns, the war on packing heat is about to heat up! And by "heat up" we mean "expect SCOTUS to start reviewing gun related cases soon!".







[div style="padding: 20px; background-color: #ffffff; border-radius: 10px; box-shadow: 0px 2px 4px 1px #aaa;"][div style="font-family: arial, helvetica; font-weight: bold; border-bottom: 1px dotted #999; padding-bottom: 8px;"]
[font size="8"]Donald Trump

[br] [/font] [br]

So remember that movie Wedding Crashers? You know the tale of that movie – Vince Vaughn and Owen Wilson play two enterprising bachelors whose social lives involve being uninvited guests of weddings of people who they don't know. Well this is that in real life, and it involves the guy who was formerly the world's biggest Twitter troll, Donald J. Trump. Yes, the guy who we inexplicably once called president and a guy who could attract giant arenas full of people, had the Spinal Tap treatment and now he's reduced to being the main evening's entertainment at weddings held at Mar-A-Shithole. So yeah that is a thing that happened. Of course in Florida where we can still have weddings, there was one at Mar-A-Shithole last week and of course he happened to show up.





Let's make this Rule 80: Don't invite the former president to your wedding. Is there a rule 80? I am not sure it's been a while since I have seen that movie. Though one thing though – if you're crashing a wedding that Trump is also crashing, at least all the attention won't be on you being there, and you can probably score some free drinks and hit on the bridesmaids. I mean come on that happens at every wedding does it not?





Yeah no, that speech does not deserve that kind of response! Instead it deserves the Looney Tunes style cane yanking Trump off the stage! And here's the thing, asshole, no – we do not miss you! In fact that's why we kicked your sorry ass out of office and impeached you twice! Seriously, have I mentioned how much I think Trump is a colossal asshole? No? Well it can't be said enough, and I still stand by my claim that he does not make it to 2024.






Yeah so seriously, fuck that guy. And I mean really right now if you book a wedding at Mar-A-Shithole, it should be expected that he's going to show up. He's got no social media outlets to project his outrage to the world so I guess he's going to use events at Mar-A-Shithole now. There's also his now weekly pity parties on Fox News to look forward to. Ugh, just like COVID, we may never get rid of Spongeblob.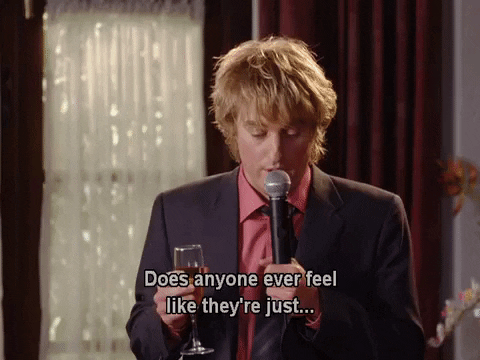 [div style="padding: 20px; background-color: #ffffff; border-radius: 10px; box-shadow: 0px 2px 4px 1px #aaa;"][div style="font-family: arial, helvetica; font-weight: bold; border-bottom: 1px dotted #999; padding-bottom: 8px;"]
[font size="8"]Ted Cruz

[br] [/font] [br]

So… our 46th president of the United States, Joseph R. Biden, is good. He's too good. He's doing his job instead of spending 56 hours a week watching TV and eating Big Macs in bed. He's probably the first president we've had that could be considered "scandal-proof". And when you're now 70 days into the new presidency (and what seems like 70 years now, am I right?), and you don't have a scandal to your name yet, what do you do? Well if you're Fox News and you're desperate for any kind of feces you can fling at the new president, you make one up! And that's exactly what's happening at the Mexican border – even though you can literally blame everything that's happening now on the last guy (and that's exactly what the last guy did). But this current "scandal" at the border is quite literally the stuff of insanity, led by – you guessed it – Ted Cruz. And I think we have actual footage of his trip to the border.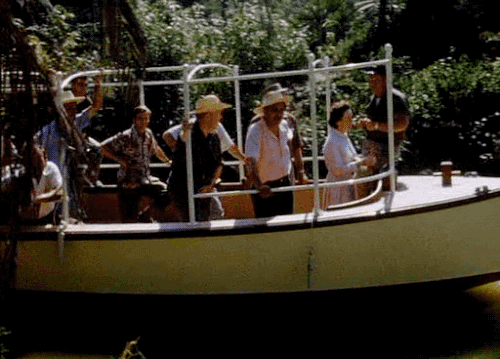 Excuse me a minute… that was actually footage of the Jungle Cruise ride from Disneyland. Here's an actual picture of Ted Cruz's trip to the border:


Link to tweet



So is this the part of the Jungle Cruise where Ted gets mauled by a man-eating Cougar? I think I missed that part of the ride! Oh I kid, I kid! One thing I am not kidding about: them making the whole thing up, I mean where the hell were they three years ago? Oh that's right they were blaming the whole thing on the last guy – Obama (see: Top 10 #5-2 ). And it gets weirder, my friends, because they literally make everything out to be that way!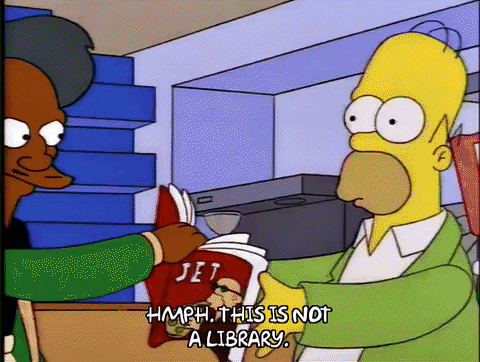 Uh… Sen. Cruz this is an Arby's! But here's my favorite part – when you're a conservative and you're turned away for attempting to "expose" someone, where do you go? Why you turn to your favorite outlet to complain on – Fox News! And that's exactly what Teddy did when he was turned away attempting to film one of the camps. And again, I ask with all seriousness – where the hell were you 3 years ago when Trump was locking people away?






Again that's not actual footage of Ted's trip to the border, that's footage from the Blair Witch Project, and you could probably interchange the two and no one would really notice. And by the way he wasn't really taunted so much as he was asked to leave. If you really want to see taunting in action, I think the French castle guard from Monty Python & The Holy Grail is available!







[div style="padding: 20px; background-color: #ffffff; border-radius: 10px; box-shadow: 0px 2px 4px 1px #aaa;"][div style="font-family: arial, helvetica; font-weight: bold; border-bottom: 1px dotted #999; padding-bottom: 8px;"]
[font size="8"]Top 10 Investigates


[br] [/font] [br]

It's time to investigate beyond the headlines! This is Top 10 Investigates!



A war is being fought right now. But it's not being fought with bullets. And it's not being fought in a war zone. It's being fought online. The battlefield is your social media feeds – Facebook, Twitter, and Instagram. The weapons aren't guns and tanks. The weapons are memes, posts, and targeted advertising. The goal of this war? It's to discredit use of vaccines. This comes at a time when the Centers For Disease Control has stressed the utter importance of the use of vaccines in order to end the COVID-19 pandemic. In fact the CDC themselves has said that anti-vaccination crusaders are becoming an inherent danger to society. So who is driving anti-vaccine content? Well it might surprise you to learn that only a very small handful of people are in control of most of Facebook's anti-vaccine content. The media has dubbed these people the "Disinformation Dozen".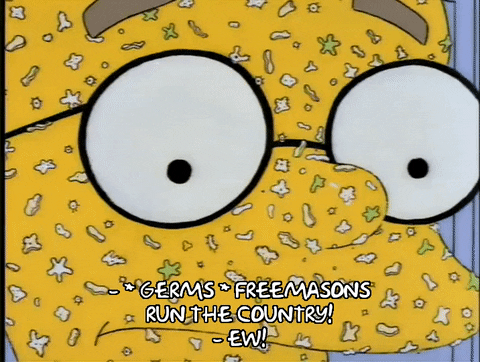 So just like in real life, the trouble makers get around the rules and are able to flaunt disinformation and wild conspiracy theories online. And not only do they let the BS like this flourish, they plant seeds and watch it grow. And that's why it's not only become a public nuisance, but a threat to national public health and even national security! It's time to start policing this content better, but we have learned the more you try to take it away, the more they go elsewhere.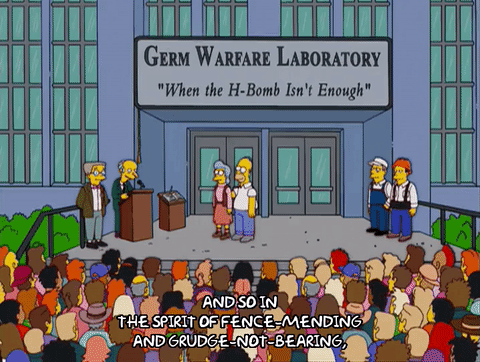 And in case you're wondering if the Disinformation Dozen is going away anytime soon, Facebook has been resisting calls to ban these people. But they haven't. And not only are they not going away, they're selling t-shirts. You can't kill the beast because it will regroup just like the Terminator. Then the beast becomes much stronger and harder to kill. But the Disinformation Dozen needs to go away and they need to be held accountable.






So what is Facebook doing about the Disinformation Dozen? Well as you can imagine they are quite literally stuck between a rock and a hard place. Instead of just flat-out banning them, Facebook is doing to anti-vaxxer posts what Twitter did to posts coming from @realDonaldTrump. Since they can't effectively police the content, they are putting warning posts. So yes if they say you've been warned, take that literally.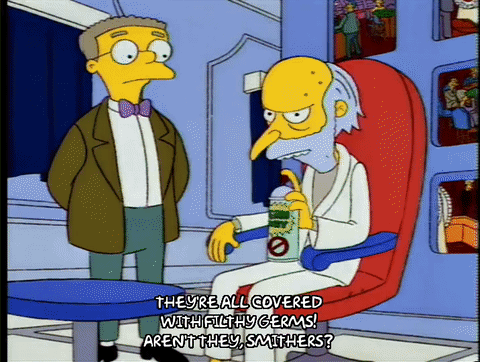 That's it this week for Top 10 Investigates. Good day.




[div style="padding: 20px; background-color: #ffffff; border-radius: 10px; box-shadow: 0px 2px 4px 1px #aaa;"][div style="font-family: arial, helvetica; font-weight: bold; border-bottom: 1px dotted #999; padding-bottom: 8px;"]
[font size="8"]Holy Shit

[br] [/font] [br]

Gather around my fair brothers and sisters! It's time to take a seat in the virtual pew and pass the VENMO collection plate, for the Holy Church Of The Top 10 has convened and it's time to remind you that the holiest among us are the most full of:




My fair virtual congregation! You know… they say that SAYTAN gets a bad rap these days and why wouldn't he? I mean he is the LAWRD of darkness and the ruler of all things that are awful and horrible in this world. And he was also in charge of the White House from the years 2016 – 2020, but that's neither here nor there. I had something very different planned for this week but we'll save that for another sermon. Instead this week, we have to talk about Satanic Shoes. Yes, these are apparently a thing that my elders have told me exists! And they were marketed and sold by rapper Lil Nas X, who is a 20 year old gay black man who loves to troll right wing Christian fundamentalists, which is something that we highly encourage here. But I can only speak for me. Let's let these insane shoes speak for themselves!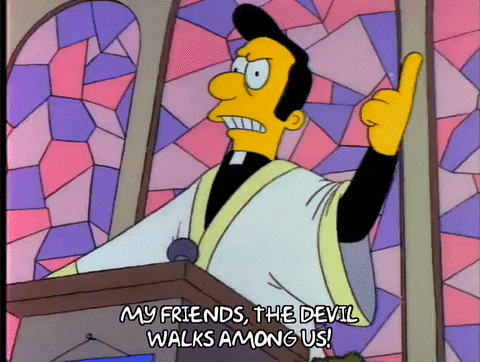 Now in this case, he actually does! Literally in fact! Because if you walk on a pair of these shoes, you are literally walking on SAYTAN himself! Now what's symbolic about selling Satan themed sneakers out of 666 pairs each containing drops of human blood in them, you might ask? Well there's a whole lot of symbolism and it's easy to get lost in it. We here at the Holy Church Of The Top 10 of course will take this time to remind you that we're on the side of GAWD and JAYSUS!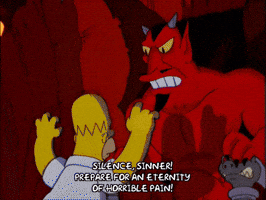 Yes, you mere mortals! You will silence your faith in the presence of the almighty SAYTAN! But who is the real SAYTAN in this case? Is it the guy who is selling the sneakers or is it the giant corporation who thinks they are taking advantage of them? Well if I am playing devil's advocate here (HA!) then I would say it's more the latter than the former. Especially when the latter is suing the former for copyright infringement. Yeah you can sell SAYTAN themed sneakers, just expect to get hit with a lawsuit when you do!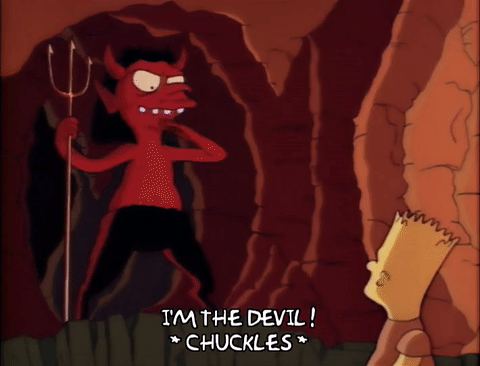 Oh now lighten up Gov. Noem! Not everything needs to be taken that seriously! This comes at a time when the Church of SAYTAN is attempting to gain acceptance. I mean come on, you literally worship the devil here. But in spite of everything those who worship the DEVIL are actively having a sense of humor about themselves. And I know, when you take the LAWRD of Darkness seriously, you got to have a good laugh at the situation, am I right?





Well Nike may not endorse these sneakers, but the Church Of SAYTAN does, and I'll take that endorsement, thank you! Virtual mass has ended, may you go in peace! That's it this week for:





[div style="padding: 20px; background-color: #ffffff; border-radius: 10px; box-shadow: 0px 2px 4px 1px #aaa;"][div style="font-family: arial, helvetica; font-weight: bold; border-bottom: 1px dotted #999; padding-bottom: 8px;"]
[font size="8"]How Is This Still A Thing: Coal Rolling

[br] [/font] [br]

It's time once again to ask:




This week: Coal Rolling. How is this still a thing? Coal Rolling, or as some lower class individuals call it, "Prius Repellent" first came into prominence in the early 2010s. The process involves modifying the mechanical and software filters on the diesel engines of large trucks in order for them to be able to spew out as much black smoke as possible and to "trigger" the owners of much more environmentally responsible vehicles, such as a Prius or Tesla. Doing so not only voids the manufacturer's warranty of your $80,000 truck, it might also be illegal. The practice came back into play when last week, the hot mic of a Southwest Airlines pilot went viral after a flight to San Francisco International airport. Here's how that played out:






That's right – that rant included a section about Hyundais to which the pilot really hated and thinks that coal rolling is a much better way to go. But that got many people wondering – how is coal rolling still a thing in an age when car and truck manufacturers are switching to all electric engines? Well this comes at a time when the US government and the EPA are going to start cracking down on the process of coal rolling.






Yes, obviously. Do you think breathing heaping loads of black smoke might be harmful to your lungs and the environment? We all know the answer to that one. But this is just another watermark in the chapter on "assholes being assholes and being proud of their assholishness". Because while most people are becoming increasingly more environmentally conscious, some out there have taken the exact opposite direction. One thing most who practice the process of rolling coal though are unaware of, is that cars like the Tesla Model Y have cameras. And they see things.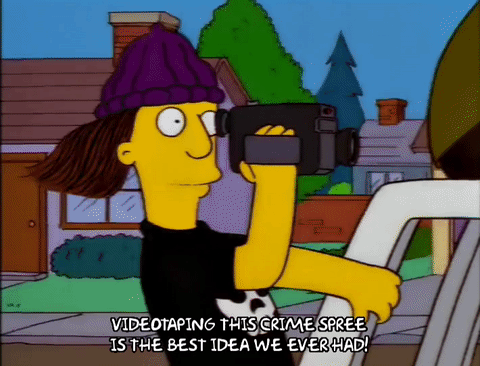 So coal rolling is illegal in most parts of the country. But coal rolling is only part of the problem, a lot of the problem can be traced back to toxic masculinity, which is a root problem for most of the ills of modern society. In fact as pickup trucks became larger, the owners of these trucks began flaunting their ability to pollute. And that became a symbol of totalitarian rule. But if you do roll coal, be prepared to have a whole lot of people hate you.






So coal rolling is just another form of trolling, and if you tell people not to do it, that only makes them want to do it more. That's enough to make you ask – Coal Rolling:





[div style="padding: 20px; background-color: #ffffff; border-radius: 10px; box-shadow: 0px 2px 4px 1px #aaa;"][div style="font-family: arial, helvetica; font-weight: bold; border-bottom: 1px dotted #999; padding-bottom: 8px;"]
[font size="8"]Conspiracy Corner: Q Anon Hot Takes

[br] [/font] [br]




Welcome back to the segment that attempts to explain the unexplainable, Conspiracy Corner! We're of course coming to you live from our undisclosed underground bunker deep in the heart of the New Mexico badlands! This week we're going to talk about the world's biggest conspiracy – Q Anon, which is the cultivation of all of the BS endured under the Donald J. Trump administration come to a peak. This week, I think Q Anon might need more to do. But sadly for a lot of people, this is not only their hobby, but their way of life. This week I'm sure everybody knew where they were when they heard that one of the world's largest containerships, Boaty McBoatface, er, I mean the Ever Given, was stuck between the walls of the Suez Canal. Well, here's the original story and even that's crazy by crazy standards and we wish we were making this up!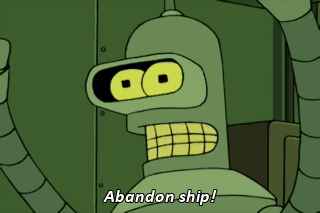 No! No need to abandon ship just yet! Now here's where it gets weird. Of course Q Anon followers would float conspiracy theories about the disaster – especially when your fuck-up is so huge that it's visible from space. But that didn't stop Q Anon followers from going there. And by going there, I mean they blamed the whole thing on Hillary Clinton. And they also suspected the boat might be trafficking children. Yes, that is a thing that happened. It's completely insane. But not really that far from the course for Q Anon cultists.






That's right! The theory got so bizarre and crazy that actual news outlets had to employ real-life fact checkers to get to the bottom of this scandal. I mean shit, our janky little operation here could have told you that! No, Hillary Clinton is *NOT* trafficking children from Dubai to Europe through container ships traveling through the Suez Canal. Or is she? And my producer is throwing things at the stage!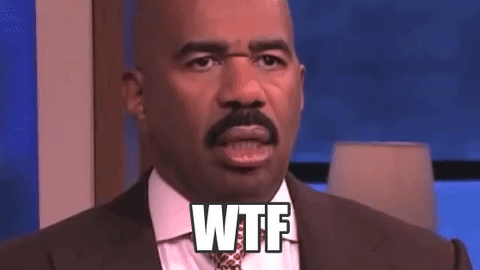 And by the way remember that Nashville bombing last November? Q Anon thought that Lizard People were involved. Yes, actual, bonafied, real life lizard people. You seriously cannot get much crazier than that. The funny thing is that they, and only they, are talking about this. So if you want wild theories, then Q Anon is the group for you! But if you're into Q Anon, you're probably not listening to our shit, either!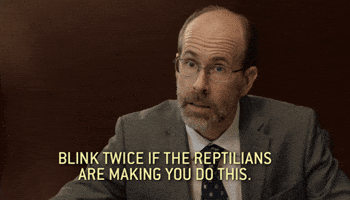 There really is a Gif for everything! Even with our budget of zero, we can still find some freaking hilarious shit out there. But here's the thing about Q Anon – is that they do network. And when they network, things get really insane. And if you want to delve into the mind of Q Anon supporters, there's a convention! Yes, an actual real life convention! I can just imagine the halls and panels that they will have at such a convention.







[div style="padding: 20px; background-color: #ffffff; border-radius: 10px; box-shadow: 0px 2px 4px 1px #aaa;"][div style="font-family: arial, helvetica; font-weight: bold; border-bottom: 1px dotted #999; padding-bottom: 8px;"]
[font size="8"]I Need A Drink: Cinnamon Toast Shrimp

[br] [/font] [br]

Hey everyone! I don't know about you but I could really use a drink!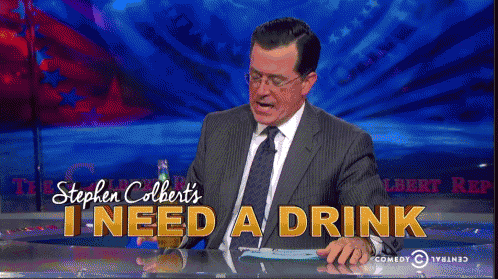 So of course you know that the idea behind this segment is that we have some drinks and talk about anything in the news as long as it doesn't relate to politics. Well last week there was a bizarre and quite frankly one of the weirdest stories I've heard in a while. And it's one that hits very shockingly close to home! Tell me virtual bartender, what goes well with a story about Cinnamon Toast Crunch? Cinnamon Toast Beer? What is it? What the fuck is a "chunky IPA"? No thanks, I will take my usual Jack Daniels mixed with Jack Daniels. Here's what happened – podcaster Jensen Karp – who's already a minor celebrity here in Los Angeles as part of a former morning radio show that used to air every day until the whole show was fired over the phone at the start of COVID, found shrimp in the box of Cinnamon Toast Crunch that he bought at Costco. Here's how that went down: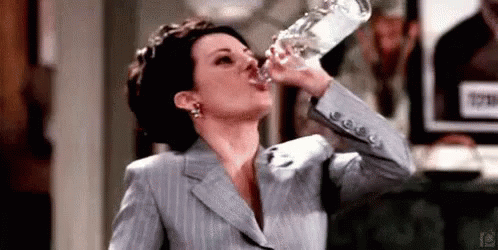 Somehow I don't think that's enough! Man, I miss my audience! But anyways, so Mr. Karp found a pair of shrimp tails and some other unexpected prizes in his box of Cinnamon Toast Crunch. What makes this even weirder is that General Mills' corporate PR department offered a completely batshit crazy and totally expected response to the fiasco. And when I say "totally expected", I mean the exact kind of bullshit PR move you would expect. And this thing then went viral. And I do mean completely viral.





Yeah that's of course the solution is to live under the sea! And this inspired everything from people making their own Cinnamon Toast Shrimp to finding actual Cinnamon Toast Shrimp on the menus at restaurants. But here's where it gets weird – as more places started picking up the story, the darker it, Mr. Karp is married to Danielle Fischel, who played the character of Topanga on Boy Meets World. But apparently being famous also has an ugly side and especially one that nobody expected from this. And it looks like anyone could have this happen to them if that's where it goes.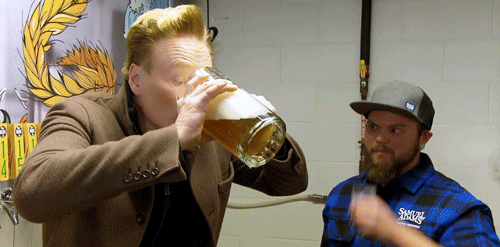 But alas there is a lesson to be learned from all of this. Think of it like the famous Simpsons episode where Homer gets accused of sexual harassment and the more people picked up on the story, the crazier it got. But we can all learn from this and if you want a story to go viral, make sure that you don't have any demons in your closet before you start turning on the thing that could potentially make you famous, because it could come back to bite you in the ass!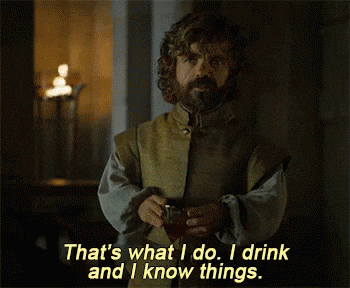 [div style="padding: 20px; background-color: #ffffff; border-radius: 10px; box-shadow: 0px 2px 4px 1px #aaa;"][div style="font-family: arial, helvetica; font-weight: bold; border-bottom: 1px dotted #999; padding-bottom: 8px;"]
[font size="8"]Stupidest State Round 1 Week 3

[br] [/font] [br]

16 states will enter and only one state will become the new Top 10 Conservative Idiots Stupidest State!




Welcome back everybody! Last week saw an epic battle as #3 Nevada handily routed #4 Iowa to advance to the Fiscal Irresponsibility Championship, while over in the Gun Nut Conference, #3 Idaho shot their way past #4 Oregon to advance to the conference finals! This week it's a battle of conference heavyweights! Over in the Fiscal Irresponsibility Conference, #1 Kansas takes on red hot #2 Wyoming to advance to play Nevada. And over in the Gun Nut Conference, last year's reigning champion #1 Florida takes on #2 Texas to advance to the conference finals! This is going to be some really good matching, and let's go to the floor!

[font size="4"]Fiscal Irresponsibility Conference: #1 Kansas vs #2 Wyoming [/font]

[font size="2"]Kansas [/font]



Kansas sits atop the Fiscal Irresponsibility Conference. It's the home of several large corporations and large industries. Agriculture is of course the prime industry but did you know that Topeka is also home to one of the world's richest companies? I'm of course talking about Koch Industries. Kansas is also home to some of the biggest corporations and food processing companies in the entire United States, including the anti-Coke, PepsiCo, and Frito Lay! Both of which are locking in an insane labor negotiation deal. Think of it like that episode of the Simpsons.





And with lots of jobs also comes lots of unemployment, which Kansas has IN DROVES! Yes that's right – there's a lot of unemployed people in the central part of the United States. And with massive unemployment also comes massive unemployment fraud. And unlike voter fraud, unemployment fraud is actually a real problem in this country. Although you would think more people would care about this subject, but they really don't.






[font size="2"]Wyoming [/font]



Wyoming is a newcomer to the Fiscal Irresponsibility Conference. And they're one of the hottest teams in the league for a good reason. If you have any rich friends, you may have heard them talking about moving to Wyoming and it's mainly thanks to Wyoming's current rich guy ambassador and former presidential candidate Kanye West. Resort towns in the Equality State are becoming playgrounds for America's super rich because of the large plots of land available and they're incredibly cheap because Wyoming is in a terrible recession. But really there's more to it.






And here's the thing people – keep electing republicans because it will ultimately come back to bite you in the ass. Hard. And not only that, the shit is coming around and it will ultimately affect them. See, Wyoming might be a current playground for the uber-wealthy but it's hurting financially. For every outer beauty, there is an inner ugly. And this is probably the least ugly thing but it's way worse than you would think!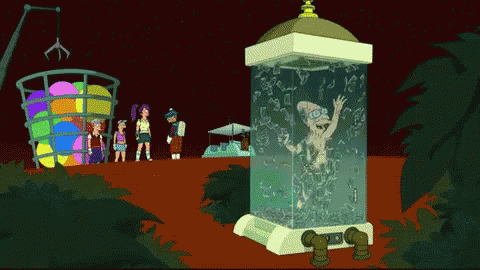 [font size="2"]And The Winner Is: [/font]

We have an upset! Wyoming knocks off Kansas to advance to the conference finals and play Nevada for the crown! Final score: 84 – 75! Kansas goes home and puts an end to a great season. Wyoming advances to their first Fiscal Irresponsibility championship!

[font size="4"]Gun Nut Conference: #1 Florida vs #2 Texas [/font]

[font size="2"]Florida [/font]

Florida was last years' champion for one reason: Their MVP Ron DeSantis. Could he foster the first ever repeat in Stupidest State history? Only time will tell of course! But Florida not only has some ridiculously strong gun credentials, they also have strong Batshit credentials, making them a double contender in both categories. And again it's all thanks to their current governor, Ron DeSantis. But remember in the Gun Nut Conference, the crazy doesn't matter. Instead it's how much heat you pack, and Florida – well they are packing lots and lots of heat!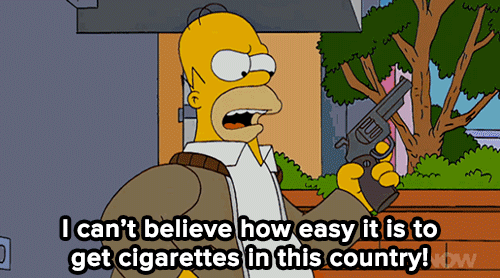 And not only does Florida allow guns just about everywhere, they steal guns! Oh yes my friends, in case you're wondering if Florida can't sink any lower in terms of gun crime – let's take into account that most gun crimes are committed with stolen weapons. Then let's go further and report on Florida having the most stolen guns per capita in the United States. Yes that is correct! And it does not surprise us in the least!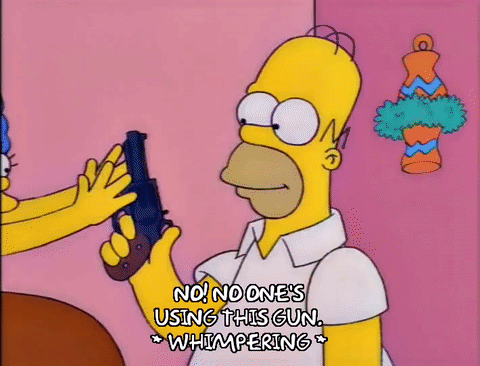 [font size="2"]Texas [/font]

Ah what's there to say about Texas, the Lone Star State? A reigning champion of the Gun Nut Conference and Stupidest State 2019 winner? Well not a whole lot. Texas has one of the largest concentrations of guns in the entire country and is conveniently located on the other side of the Gulf from Florida. Well remember during the Trump administration when people were complaining about those icky "sanctuary states" (which was really a racist call? Well Gov. Abbott wants to make Texas a "sanctuary state" for gun owners! Gee, what could go wrong there?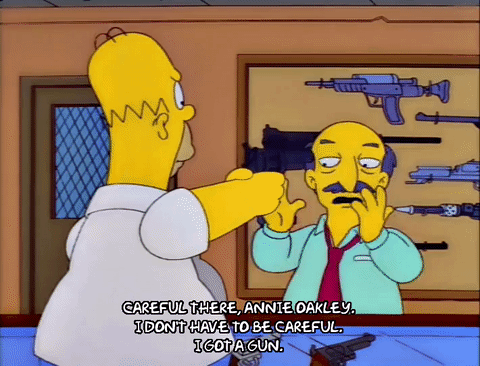 And not only does Texas not have to be careful with guns, they have a whopping 40 – that's right – 40 legislative bills on the desk awaiting approval. Expect mass shootings to get *THAT* much worse in the Lone Star State. And I mean come on, what can you expect when Ted Cruz is your senator? And if you get caught with a gun even though you have a history of abuse in Texas? You just get nothing more than a slap on the wrist. They're soft on guns in Texas. Ew, that sounded wrong.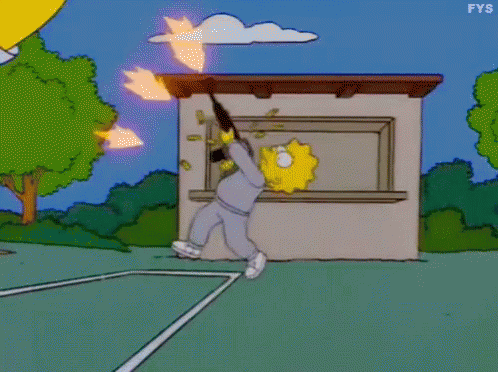 [font size="2"]And The Winner Is: [/font]

Ladies and gentlemen, we have a winner! This is one of the most hotly contested rivalries in the Gun Nut Conference! Texas has stunned Florida with 12 unanswered points on the board and they are going to move onto the Gun Nut Championship! Last year's champions are not going to repeat this year! They are stunned on the floor! Final score: 103 – 91! Wow, what a match!

[font size="4"]Next Week: [/font]

It's the final week of Round 1! And we've been saving the best for last as #1 Georgia takes on #2 Kentucky for the Batshit Conference crown, while over in the Family Values conference, #3 Mississippi takes on #4 Arkansas! The Elite 8 is shaping up and looking pretty interesting!


See you next week!


Credits

Questions? Comments? Complaints? Hate mail? E-mail The Top 10 at: Top10ConIdiots@gmail.com
New! Follow The Holy Church Of The Top 10 On Twitter: @churchoftop10
Follow The Top 10 On Twitter at: @10Idiots
Management: Initech Productions, CCC Management
Wheel Of Corruption By: Studio 1 Stage Props, Burbank, CA
Initech's Wardrobe Provided By: JAB Inc.
HR: Top 10 Human Resources Department
Advertising: Top 10 Advertising Department
Legal: Top 10 Legal Department
Lighting & Stage Props: Top 10 Lighting Department
Research: Top 10 Research Department
Graphics: Top 10 Graphics Department
Writing: Top 10 Writing Department
Articles: All article content copyright belongs to respective copyright holders
Videos: All videos copyright belongs to respective copyright holders
Images: All images copyright belongs to respective copyright holders.
Top 10 Conservative Idiots Recorded At: Flappers Comedy Club, Burbank, CA
Host: Initech



Initech Productions: Yes, We Got The Memo


0 replies, 810 views