Thu Jun 10, 2021, 05:00 PM
Top 10 Idiots (412 posts)
Top 10 Conservative Idiots Best Of #16: The End Of An Error Best Of Edition


From: Idiots #10-5

So as we were finalizing last week??s edition, just as we were getting ready to go on, we got word that Rush Limbaugh, the original conservative idiot has died. Now rather than title this week's edition something snarky, we decided instead to simply name it after the book that put Al Franken on the political radar: Rush Limbaugh Is A Big Fat Idiot. And boy was he. You know what folks? Death isn't always sad. Rush Limbaugh was a garbage human being. He was a serial womanizer, liar, bully, and an abusive jerk who enabled the serial liars, bullies, and abusive jerks of the world. His divisive rhetoric gave us the most divisive president in American history. If you're a garbage person in life, that doesn't excuse your behavior in death. You can't all of a sudden flip a switch and think he's the greatest person on earth. Ask Michael Jackson how well that went. What? Too soon? You know the irony of this? He succumbed to the very disease he once called a hoax and literally blew smoke in the faces of its' victims.






Yeah that guy is pretty much Rush Limbaugh in a nutshell. And in death he's not done with his work of dividing America. We're more divided than ever. If you want to know just how divisive Limpballs was, then I will be posting some of his greatest hits here. Yeah if you have any barf bags you might want to get them out now, because it's going to get pretty dark pretty quick. And there's plenty more where this came from.






Oh and let's not forget his casual dips into hardcore racism. That isn't being forgotten either, especially as the racists and gun nuts merged into one psychopathic entity, much like a really fucked up ending to Terminator 2. And let's not forget what he said about Michael J. Fox either. A man who was the lead in one of my personal favorite movies of all time, Back To The Future. We're not letting him get away with that one either.





Oh man if we had an audience right now you can bet they would be booing as loudly as possible. That is fucked up! It is so fucked up! And if you want to know what he really thinks about people who have had crippling cancer, well, let's just say that he got what was coming to him. In fact I'm reminded of George Carlin's bit about cigars. Think about this as you see what he said about gay men suffering from AIDS, one of the worst possible ways to go. Yes, Rush Limbaugh, may you rot in peace.



https://ca-times.brightspotcdn.com/dims4/default/e25ad02/2147483647/strip/true/crop/1992x1308+0+0/resize/840x552!/quality/90/?url=https%3A%2F%2Fcalifornia-times-brightspot.s3.amazonaws.com%2F49%2Fcb%2F6806955b474da76a9af4fc598b31%2Fobit-rush-limbaugh-59904.jpg



[div style="padding: 20px; background-color: #ffffff; border-radius: 10px; box-shadow: 0px 2px 4px 1px #aaa;"][div style="font-family: arial, helvetica; font-weight: bold; border-bottom: 1px dotted #999; padding-bottom: 8px;"]
[font size="8"]Kyle Rittenhouse

[br] [/font] [br]

From: Idiots #10-3

I've seriously tried to put a moratorium on talking about this douchebag. I don't want any part of making him famous because he's basically George Zimmerman, version 2.0. Yes, you remember that fuck face who became an Alt Right celebrity after murdering an unarmed teenager in a dark alleyway. Well, the next evolution of George Zimmerman is Kyle Rittenhouse. You remember him as the teenager who borrowed an AR-15 and drove across state lines to murder two protestors who were protesting the murder of George Floyd in Wisconsin. And this would be a perfect use of the "How it started / how's it going" meme. Because it started off well. About as well as it could have for a wannabe teenage mass murderer. And then things went horribly, horribly south as you could predict.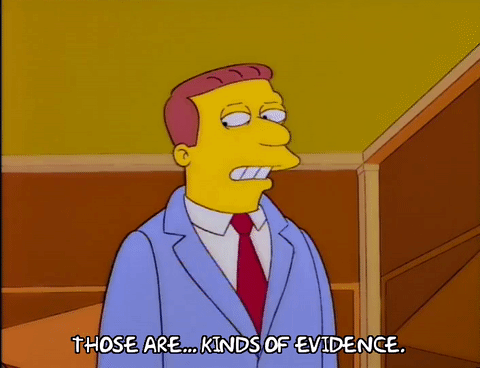 Yeah and Kyle Rittenhouse is sort of a racist and a murderer. Now here's the fun part because you can pretty much see where this is going. And it's not going what one would call "particularly well". And by the way, did you know that the Proud Boys have a theme song? Yes they do, and I curse them for making me look this up, but it was a rejected song from Disney's Aladdin called "Proud Of Our Boy", and Gavin McInnes adopted that as the official group song. So yeah that and also white power.






Yeah but that doesn't really apply here. But let's check in now with how is it going? Well, he's gone AWOL after being serenaded at a bar with singing racists who flash white power signs. Yeah this dude is 18 and in the last year, during a raging pandemic, he's had more adventures than I have. But seriously, this is kind of turning into a really, really fucked up version of Smokey & The Bandit.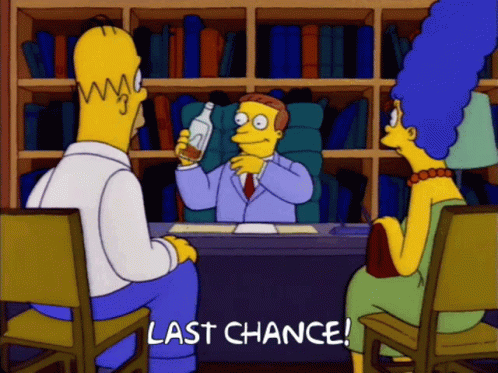 Shit, if I were Kyle Rittenhouse's attorney I'd be drunk too. Oh no wait, I would actually pray to be fired because there's nothing you can do to defend this douchebag. I mean this case is so toxic that it's almost impossible to begin to find any moral ground. And it's a perfect example of what happens when you make terrible people famous. That's exactly what the Trump administration has done – they make terrible people famous. Trump attracts sick and depraved minds, and Kyle Rittenhouse is no exception, no wonder he's loved by racists everywhere.






[div style="padding: 20px; background-color: #ffffff; border-radius: 10px; box-shadow: 0px 2px 4px 1px #aaa;"][div style="font-family: arial, helvetica; font-weight: bold; border-bottom: 1px dotted #999; padding-bottom: 8px;"]
[font size="8"]The Capitol Riot: The Suspects

[br] [/font] [br]

From: Top 10 #10-1

The Capitol Riot is still huge news and why not? The last time someone tried something that batshit insane was 150 years ago! And due to the sheer amount of people who were at this thing, not only is it going to provide good fodder for us for the next two years, but we may never know the real extent of everything that happened there. But one thing is for certain – the people who infiltrated the Capitol Building are some of the dumbest motherfuckers alive! So much that we're dedicating this week's People Are Dumb to just that! But one thing is for certain is that these are some of the stupidest criminals alive. You don't break into a government building and take a selfie to upload to Instagram! I mean they have things like location and IP trackers. So if you do this, that will make it that much easier for the Feds to find you. Like this for instance!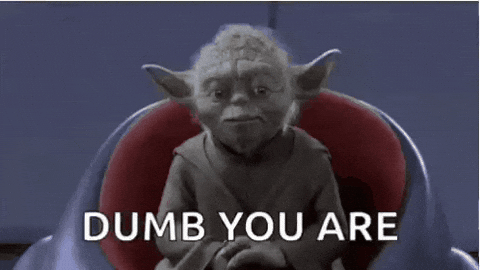 Here's the thing guys – not only are you making the Feds' job that much easier, you're also making my job that much easier! Hell I am writing this entry in 10 freaking minutes! The more we find out about what went on during the January 6th riot, the more we find out how fucking stupid and crazy the Trump fans really are. Really – if you play stupid games, you're going to win stupid prizes. Like a trip to jail or COVID-19. Yeah there's still that happening too!






Aw… shucky darn, you're going to go to jail! Hope you like prison food! I mean really, who the fuck talks like that? Let alone someone who has access to private jets? But you might be thinking "Gee, there's got to be an explanation for such stupidity! Well guess what? I got news for you: there isn't. You know how we're always asking for "pics or it didn't happen?". Yeah the same applies here. But when you post selfies with location and IP tracking, you're gonna get caught.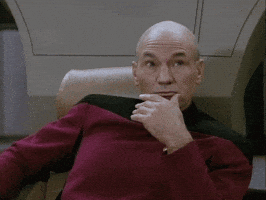 Yeah really! There aren't enough facepalms for this. But again we say – play stupid games and win stupid prizes! Before you think about uploading that selfie of you posing in front of Nancy Pelosi's office, you might want to think about the consequences of your actions. I mean come on, it got the alt right personality known as Baked Alaska caught. And really who names themselves after a desert from the 1950s? These idiots.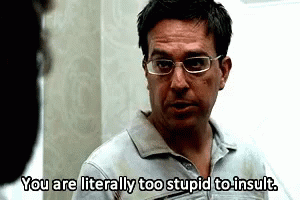 [div style="padding: 20px; background-color: #ffffff; border-radius: 10px; box-shadow: 0px 2px 4px 1px #aaa;"][div style="font-family: arial, helvetica; font-weight: bold; border-bottom: 1px dotted #999; padding-bottom: 8px;"]
[font size="8"]Is It Racist?

[br] [/font] [br]

From: Idiots #10-7

Hey everyone it's time to play the hot new game that's sweeping the nation!




And we always say that if you have to ask, it's probably racist! And there's plenty of it this week. I want to start with racist pizza. Note: do not call your new band "Racist Pizza". But I'm of course talking about our old buddy John Schnatter. You know him best as the founder of Papa John's Pizza. A company that has seen its' brand turned from the preferred pizza of frat boy stoners everywhere to the preferred pizza of racist frat boys everywhere (see: Top 10 #3-21 ). Yes, Papa John's may be the official pizza of the Alt Right, but that hasn't stopped Papa John himself from being as batshit crazy as ever. He may have had a change of heart on the subject, but he's really telling the wrong people that he's had a change of heart on the subject.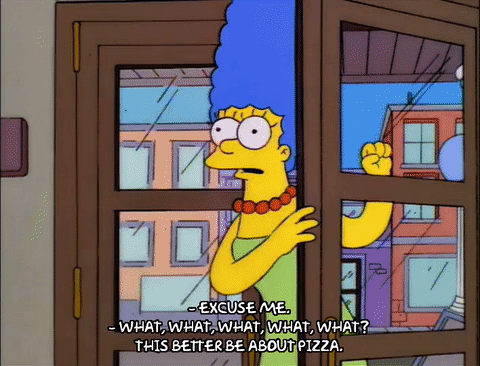 How about this - you want to prove you're not a racist? Maybe don't go on OAN to tell people that you're not a racist! OAN: It's like what Fox News would be if it were run by your racist uncle! So yeah is it racist? Of course it fucking is! You might as well have a Confederate flag backdrop while telling OAN that you've been trying to stop using the N word! Next up – racist talk shows! Look, I will admit that I am a huge Ozzy Osbourne fan and I love Black Sabbath. But Sharon Osbourne has always been despicable – so the question is, IS IT RACIST??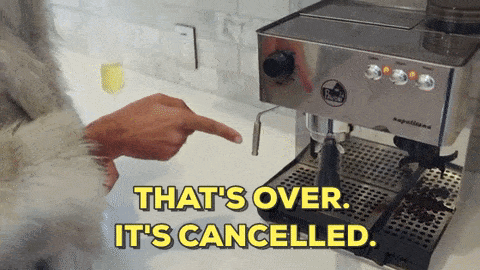 Well my fair virtual audience, I have to say… IS IT RACIST? And well yeah I think this one could easily qualify as racist, especially under my parameters! Next up – racist music! And while in this weird socially distant world in which we're currently living, concerts are few and far between. But while conservatives are still railing on "cancel culture", whatever that is, if you don't want be canceled, maybe don't put yourself in that position!






Here's the thing – maybe don't use the N word, threaten to fight an audience member, then blame it on cancel culture. That's entirely on you! You're a racist! We don't even have to guess at that one! Finally this week – racist reality shows! I'm of course talking about The Bachelor – which is inexplicably still on the air after what seems like 10,000,000 seasons. And when you're on the air that long, and it's unscripted, you're probably going to say or do something that one might consider to be well, racist.








[div style="padding: 20px; background-color: #ffffff; border-radius: 10px; box-shadow: 0px 2px 4px 1px #aaa;"][div style="font-family: arial, helvetica; font-weight: bold; border-bottom: 1px dotted #999; padding-bottom: 8px;"]
[font size="8"]Top 10 Investigates: Small Pizza Joint, Big Sanctions

[br] [/font] [br]

From: [link: [https://www.democraticunderground.com/100215316380 | Idiots #10-10]

It's another Clip Without Context!



Yeah no, Gordon, that was the last guy's agenda, and I'm pretty sure he was on Satan's payroll. Satan's Payroll - great band, by the way. Saw them at the Troubadour last year. It's time for Top 10 Investigates!

It's time to investigate beyond the headlines. This is Top 10 Investigates!



Now that it's been 3 months removed from the end of the Donald J. Trump administration, we're learning just how much damage this administration did in just four short years. They've broken the system beyond repair, and that's precisely what they set out to do. One of the things this administration broke was our many international relations, which are going to take a long time to repair. And this is one of those things we can't wait for the movie of this story. Because it's certifiably insane and we can't help but wonder what actually happened? Well if you do some investigating you'll find it's a variable clusterfuck of events that led to this. What happened was that Trump mistook a small Italian pizza joint in Verona, Italy for an international oil conglomerate.






Except that it wasn't Trump's first day, it was his last. And he was determined to make Venezuela public enemy number 1, apparently because he didn't have much else to do. But anyway with 7 billion people in the world it's pretty easy to see that someone could have the same name as a reclusive oil billionaire who dominates industry trade. Even someone like the owner of a small mom and pop pizza restaurant, but at least get the name right before you phone it in.






So there's so much more to this story. Apparently the US – Venezuela sanctions had a specific target: Venezuela's prime minister Nicolas Maduro – who we're pretty sure is one evil dude, and there may have been good intentions of hitting him with sanctions. Though our current leader at the time really wasn't much better. But they could have at least done the research before hitting a mom and pop pizza owner with sanctions.






So there are two men named Alessandro Bazzoni – one an Italian pizza restaurant owner, and the other an international oil billionaire -were both put on an international sanctions list, and the restaurant owner found out about it the hard way. But in terms of everything the Trump administration has done, this will forever be remembered as one of the biggest blunders in his administration, and it's completely full of huge blunders. The biggest blunders ever. Big, huge blunders.




g

That's it this week for Top 10 Investigates. Good day.




[div style="padding: 20px; background-color: #ffffff; border-radius: 10px; box-shadow: 0px 2px 4px 1px #aaa;"][div style="font-family: arial, helvetica; font-weight: bold; border-bottom: 1px dotted #999; padding-bottom: 8px;"]
[font size="8"]Holy Shit

[br] [/font] [br]

From: Idiots #10-11

Gather around my fair brothers and sisters! It's time to take a seat in the virtual pew and pass the VENMO collection plate, for the Holy Church Of The Top 10 has convened and it's time to remind you that the holiest among us are the most full of:




My fair virtual congregation! You know we cannot take vacations right now, so I have been hulled up in my cathedral dormitory. What have I been doing with this free time you might ask? Well I have been watching some of the crazy shit that has been going on with our brothers and sisters on the right, because they have been upping the conspiracy theories and it's getting nuttier and nuttier. My favorite example of pure, unfiltered crazy has been appearing on the Jim Bakker show. They have had some absolute doozies in the last few weeks. And that's not something that the good LAWRD JAYSUS would want now is it? There is some seriously next level crazy going on in some of these talk shows, but none and I repeat none are more crazy than what Jim Bakker has been peddling. I guess those end times gallon buckets of industrial grade mac and cheese aren't going to sell themselves now, are they? But like I said this is some next level crazy here.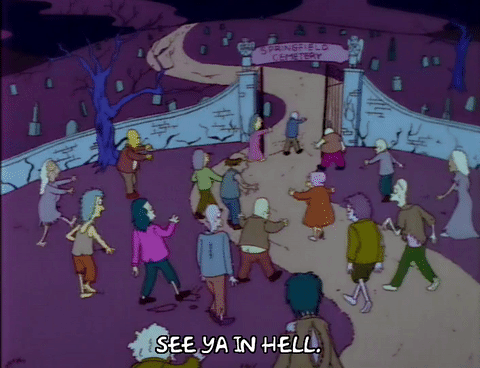 I'm pretty sure that's actual footage of the last episode now, isn't it? Now if zombies weren't enough to scare you into buying his end times products, maybe alien viruses will do the trick? And I'm of course not referring to the virus we're currently dealing with. But yeah as far as crazy goes, this I think breaks the crazy scale. And GAWD commanded that we not deal with certifiably crazy people such as this for they are wicked and insane!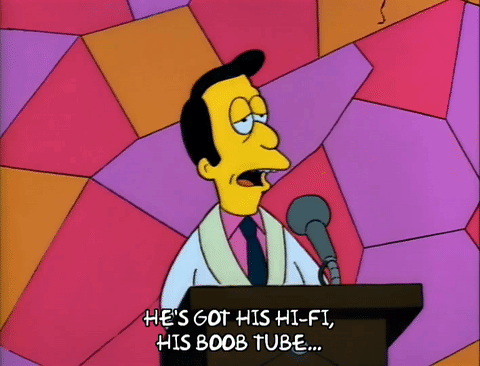 And I think these are all things that make people crazy right now! And come on, do we really need crazy theories about voter ID? I mean these theories that are peddled on this show are just getting crazier and weirder. During my week off, I was obsessed with watching the insanity that is the Jim Bakker Show, my fair virtual congregation! How does this guy still have an audience? There will always be crazies out there, but it seems they are getting even crazier!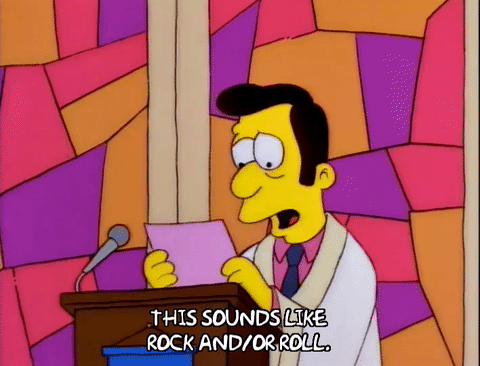 No it's just the sound of people being out of their minds ridiculous. You know what else is driving people crazy? The previous guy! Yes, I refer to a man so awful, foul, repugnant and repulsive that his name dare not be spoken in my church! Even if we are broadcasting to you on Zoom! That's right – the unholy, ungodly Dark One is rearing his ugly head again! So in context, Christians don't riot! Although do I really need to point out in the Bible the times that they did? Yes everybody let's riot! Whew, I really got to block this channel from my TV.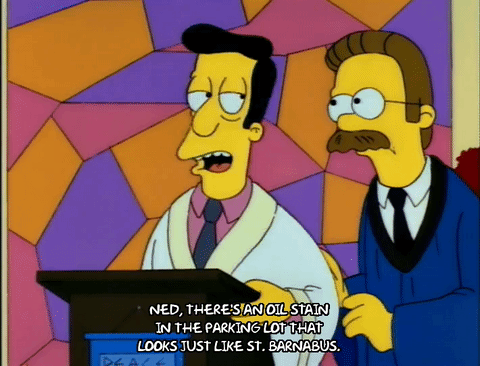 Whew, there we go folks! I think I've reached that stage of quarantine where boredom is taking me strange places! Mass has ended, may you go in peace! That's it this week for:






[div style="padding: 20px; background-color: #ffffff; border-radius: 10px; box-shadow: 0px 2px 4px 1px #aaa;"][div style="font-family: arial, helvetica; font-weight: bold; border-bottom: 1px dotted #999; padding-bottom: 8px;"]
[font size="8"]Beating A Dead Horse: Woke Disneyland

[br] [/font] [br]

From: Idiots #10-12




I think this question needs to be asked. Is Disneyland getting more "Woke", or are you getting more racist? Here's the thing – we all know that Disneyland is becoming more socially relevant. Or as the kids and your creepy conservative uncle refer to it as "being woke". But if you even broach the subject of Disneyland finally making light of past dealings as "being woke" then it's not them, it's you! And if you're even going so far to complain that it's ruining the experience, then guess what? You're a racist! That's what one Disney fan is claiming in Orlando. But the one thing is that this guy got what was coming to him. And all it really takes is a quick Google search to realize that people who are doing the complaining about Disneyland being "Woke" are part of the problem. But again if you have to ask, it's not us, it's you, and we're laughing at you.






No shit! Pirates Of The Caribbean getting less rapey? The Log Jammin' ride removing references to Song Of The South? Yeah those are good things! Let me point something out for you keyboard warriors who are complaining about "woke" culture: things are changing and you're getting left out! If you don't want to live in the real world where actions have consequences? Stay at home and watch Fox News in the dark, that's your only option left!






So less racist people going to Disneyland? That's a good thing. Look, Disneyland is a 15 mile drive from my house but I will never understand the annual pass people. However, one thing I do understand is racists, at least I like to think I do! And less of them at Disneyland? That means that demand will decrease which means ticket prices will decrease! Yay, economics 101! And I love that Trump fans think that they have any sort of impact on the market. I will tell you as someone who has been monitoring boycotts the last 5 years: you don't.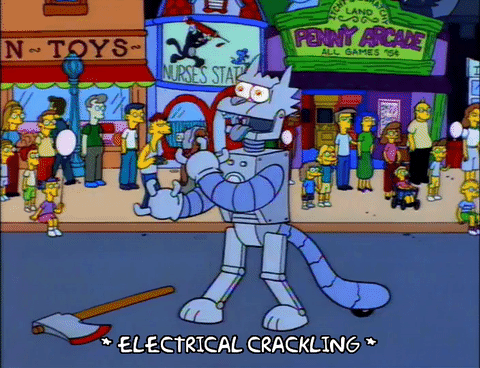 Yeah of course it's a mood killer! Look dude, here's the thing – and we cannot say this enough on this program – if you have to ask it's probably racist. But what we also cannot stress enough – if someone is considered to be "woke" as you guys put it, that means that they are simply fighting back against the bullshit! It's about time things start changing for the better, especially after how volatile the events of last year were! If you're complaining that "wokeness" is "ruining your mood" then guess what? You're part of the problem! But at least Walt Disney would have the right idea if he were alive today.








[div style="padding: 20px; background-color: #ffffff; border-radius: 10px; box-shadow: 0px 2px 4px 1px #aaa;"][div style="font-family: arial, helvetica; font-weight: bold; border-bottom: 1px dotted #999; padding-bottom: 8px;"]
[font size="8"]I Need A Drink: Cinnamon Toast Shrimp

[br] [/font] [br]

From: Idiots #10-9

Hey everyone! I don't know about you but I could really use a drink!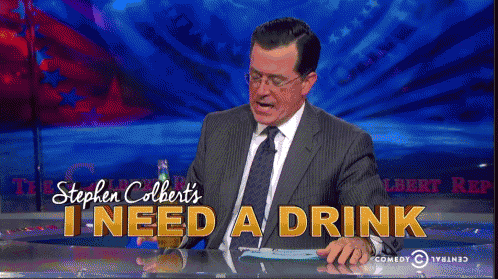 So of course you know that the idea behind this segment is that we have some drinks and talk about anything in the news as long as it doesn't relate to politics. Well last week there was a bizarre and quite frankly one of the weirdest stories I've heard in a while. And it's one that hits very shockingly close to home! Tell me virtual bartender, what goes well with a story about Cinnamon Toast Crunch? Cinnamon Toast Beer? What is it? What the fuck is a "chunky IPA"? No thanks, I will take my usual Jack Daniels mixed with Jack Daniels. Here's what happened – podcaster Jensen Karp – who's already a minor celebrity here in Los Angeles as part of a former morning radio show that used to air every day until the whole show was fired over the phone at the start of COVID, found shrimp in the box of Cinnamon Toast Crunch that he bought at Costco. Here's how that went down: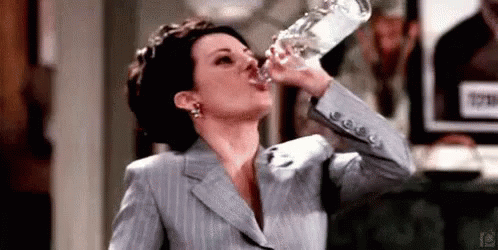 Somehow I don't think that's enough! Man, I miss my audience! But anyways, so Mr. Karp found a pair of shrimp tails and some other unexpected prizes in his box of Cinnamon Toast Crunch. What makes this even weirder is that General Mills' corporate PR department offered a completely batshit crazy and totally expected response to the fiasco. And when I say "totally expected", I mean the exact kind of bullshit PR move you would expect. And this thing then went viral. And I do mean completely viral.





Yeah that's of course the solution is to live under the sea! And this inspired everything from people making their own Cinnamon Toast Shrimp to finding actual Cinnamon Toast Shrimp on the menus at restaurants. But here's where it gets weird – as more places started picking up the story, the darker it, Mr. Karp is married to Danielle Fischel, who played the character of Topanga on Boy Meets World. But apparently being famous also has an ugly side and especially one that nobody expected from this. And it looks like anyone could have this happen to them if that's where it goes.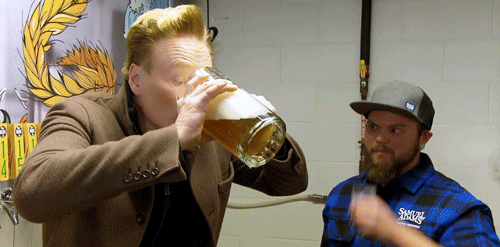 But alas there is a lesson to be learned from all of this. Think of it like the famous Simpsons episode where Homer gets accused of sexual harassment and the more people picked up on the story, the crazier it got. But we can all learn from this and if you want a story to go viral, make sure that you don't have any demons in your closet before you start turning on the thing that could potentially make you famous, because it could come back to bite you in the ass!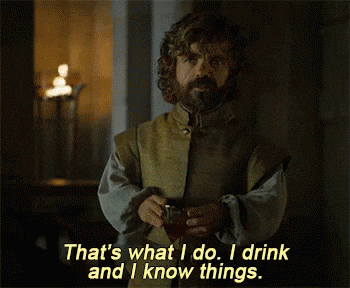 [div style="padding: 20px; background-color: #ffffff; border-radius: 10px; box-shadow: 0px 2px 4px 1px #aaa;"][div style="font-family: arial, helvetica; font-weight: bold; border-bottom: 1px dotted #999; padding-bottom: 8px;"]
[font size="8"]Stupidest State 2021 Selection Sunday

[br] [/font] [br]

From: [link https://www.democraticunderground.com/100215182336 | Idiots #10-6]

16 states will enter, and only one state will become the new Top 10 Conservative Idiots Stupidest State!




Welcome welcome welcome! We are back for an unprecedented 5th year in a row! Last year our season nearly got canceled because of the COVID-19 pandemic. But now this year we're in a place to better manage the tournament. Because the circumstances have changed, normally we would go to venues all over the country. But because we're being advised against that, we're consolidating everything into a bubble in Phoenix this year! Why Arizona? Because they're one of the few places that is still allowing live crowds! That said, let's do this thing!

[font size="6"]Statement From The Commissioner [/font]

Welcome, welcome, welcome!!! As the official commissioner of the NFFSA, it is my honor and privilege to welcome this year's squad to the tournament! Last year we faced an extraordinary challenge and circumstance, and I want to thank the teams, their staff, and the NFFSA staff for their unrelenting support in carrying out this year's games. Also, congratulations again to last year's winner Florida, I hope that they are still enjoying that victory. This year we've got some red hot newcomers and some conference changes! Who will come out on top this year? Only time will tell! But our COVID bubble in Phoenix will make things extra exciting. Now to explain the rules, just like last year, this year will feature two matchups in round 1, then one matchup in round 2, then the Final Four, then the NFFSA championship! For Selection Sunday, we will also be providing you with the states, stats, odds, and info that you can use to fill out your brackets! Also new this year – follow the Top 10 Twitter feed for some Bracketology style info on your states! Now let's do this thing!

[font size="6"]The Batshit Conference [/font]



The Batshit Conference is the oldest and most distinctive conference in the entire NFFSA with 22 states stretching over a good majority of the country. Diversity is the strength to this division, as is complete and utter batshit craziness. These people are not only crazy, they elect crazy. Batshit Conference winners often assert a distinct method of being unable to tell fiction from reality, and the farther out your conspiracy theories are, the better. It's not enough that they believe in Bigfoot, aliens, and the Loch Ness Monster, these people believe in Pizzagate, Q Anon, and everything else that makes crazy go even crazier! The Batshit Conference: Still Crazy Since 1859!

1. Georgia: Now you might be thinking "Hey wait a minute, Georgia became a blue state in 2020!". We are here to tell you you're wrong! You can take Georgia out of the red, but you can't take the red out of Georgia! This is the state that gave us batshit Q Anon congress critter Marjorie Taylor Greene, and is toughening laws to make it easier for conservatives to vote and harder for everyone who doesn't have an R next to their name!
Smoking Gun: Marjorie Taylor Greene (R-Batshit) became the quickest congress woman stripped from committees because of her beliefs in far right racist conspiracy theories!
Odds: 2:1 Georgia didn't make the #1 seed for any reason, they had a strong regular season and are looking to win this whole thing!

2. Kentucky: One of the perennial favorites of the tournament has yet to win a title, but that doesn't mean that they couldn't win it all this year! The state that has given us our favorite punching bag, Senate Minority Leader Mitch McConnell also gave us Rand Paul! They are currently fighting a recall against governor Andy Beshear, which, as far as we know, has nothing to do with COVID.
Smoking Gun: Like the rest of us, Kentucky is sick of lockdowns and restrictions, but they're actually considering limiting the governor's powers on imposing more!
Odds: 5:1 Kentucky had a strong showing in the regular season, but a series of injuries have threatened to derail one of the best franchises in the league. They could go far, or not.

3. South Dakota: A newcomer to the tournament, the Mount Rushmore State had a strong showing last year, hosting a super spreader motorcycle rally at Sturgis in the middle of the worst pandemic in the last 100 years. On top that, governor Kristi Noem is taking one of the most lax approaches to the entire pandemic with an "anything goes" policy. South Dakota has an entire state population less than that of the city of Miami, but they have plenty of representation in Congress with some crazy representatives and senators!
Smoking Gun: At the height of the MAGA movement, the Trump administration met with South Dakota officials to add Trump's bust to the historic monument.
Odds: 7:1 We were shocked by this team's strong showing in the regular season. They could pull off some major upsets if capable.

4. Michigan: Now wait, you might be thinking that Michigan is a blue state! Well, you're wrong – they're mostly blue, but they have a dark red underbelly. The Wolverine State had a strong showing in the regular season with some stunning upsets and some of the craziest news in the entire country – most of which spawned the alt right protest movement called "The Boogaloo Bois" and Governor Whitmer becoming the target of hardcore Trump fans.
Smoking Gun: Last August, there was a bizarre plot to kidnap governor Whitman, which involved a bunch of alt right terrorists and a PT Cruiser. Yeah that happened!
Odds: 10:1 They are a long shot to win but could pull off some massive upsets if true.

[font size="6"]The Fiscal Irresponsibility Conference [/font]



Excessive greed is the name of the game in the Fiscal Irresponsibility Conference. It's not enough that you have one yacht, your entire family has their own fleet of yachts! Yacht rock is for chumps. You can afford to have the real Pablo Cruise play your next boat party! And who needs frequent flyer miles? You've got your own fleet of private jets and selecting the right one for the occasion is a first world problem known only to you and your other billionaire buddies! And millionaires, really, who needs them at all? These people are billionaires and trillionaires! Well maybe not trillionaires, but these people have more money than you'll ever see in a lifetime. While you're drudging through an Amazon warehouse that's visible from space on your third shift, your boss just bought the next 5 Amazon warehouses and will soon employ half the state! You will bow down to your corporate masters and like it, you worthless peasants! The Fiscal Irresponsibility Conference: Your misery is our pleasure since 1952!

1. Kansas The perennial favorites of the Fiscal Irresponsibility Conference have been going strong in the last 5 years. Fraud and billionaire insanity is rampant in Kansas. Kansas is the home to Koch Industries, which recently saw the death of one of the Kochs, and that's concrete proof that you can't take it with you! But in addition to the greed, Kansas is rife with insanity and one of the first states to completely lift restrictions all in the name of money!
Smoking Gun: Kansas shut down their unemployment system to deal with rampant, incriminating fraud in the offices!
Odds: 5:1 Kansas is usually the perennial favorite to win this conference, but they had a lot of injuries in the regular season. Expect if they win for them to go far.

2. Wyoming Wyoming is a newcomer to the Fiscal Irresponsibility Conference, but they have had some strong showings this year. In fact so much that your favorite celebrities and business tycoons are leaving Silicon Valley and Hollywood for Jackson Hole. The fresh air, low population, and lack of regulations means you can own plenty of land and not be bothered by the neighbors! It does a mind and wallet good!
Smoking Gun: The state is so broke because of the lack of taxes that they're considering a whopping $100 million cut to education. That's gonna leave a mark!
Odds 7:1 : Clear underdogs in the tournament, they could turn out to be a Cinderella story if they beat the reigning champs.

3. Nevada: The casino and gambling industry took a nose dive when COVID-19 hit as the once bustling Vegas strip became a virtual ghost town almost literally overnight. While many of Vegas' most prominent institutions, like MGM and Caesar's, are now finding new homes online, Vegas is looking to rebuild their tourism industry. As long as you don't count the socially distanced homeless people sleeping in the casino parking lots.
Smoking Gun: The cancellation of Reno's famed Burning Man festival cost the state a whopping $3 billion in much needed tourist revenue.
Odds: 7:1 The Silver State has a lot of competition in this category but they got hot at the right time so expect them to go far.

4. Iowa: The Hawkeye State makes its' long awaited return to the conference championships and they're out looking for revenge! There's lots of farmland in Iowa and with it comes excessive greed and hardcore racism! Yes, the state that gave us Charles Grassley and Steve King has reelected these old racist coots for who knows how many terms they've served? And on the home front things look scarier and more dire than ever, and it really shows.
Smoking Gun: In a half assed attempt to reopen the state to revive the economy, Gov. Reynolds did not consult experts prior to lifting restrictions!
Odds: 7:1 – very evenly matched in this conference, they are looking to make a big splash in this year's tournament!

[font size="6"]The Gun Nut Conference [/font]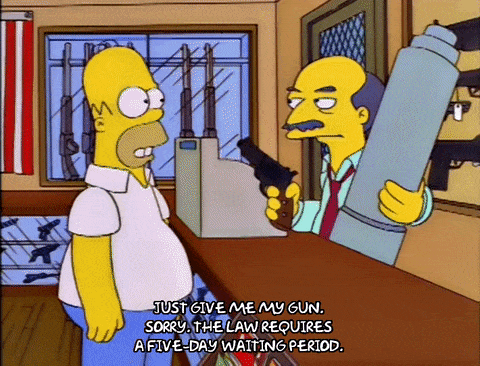 If you've got an itchy trigger finger, a bullet-proof vest, and a massive safe full of the latest in fully automatic and semi-automatic protection, then this is the conference for you! You carry your guns in your belt, your sleeve, and your ankle holster, because you never know when you can't be too quick on the quick draw! It's the conference where the debate between concealed carry and open carry is considered a contact sport! The cops will pull you over and ask for your driver's license and your NRA membership. Waiting periods are for chumps! You want your guns and you want them now, and it doesn't matter who you have to stomp on! Why not take your gun to Chili's? You're a raging maniac and you've deserved that write. There's no amount of firepower that will satisfy you, you want all the guns and all the ammo! The Gun Nut Conference: Shooting first and asking questions later since 1896!

1. Florida: What is there to say about the Sunshine State that hasn't already been said? The state once referred to as "America's Wang" by Homer Simpson, is the home to Miami, which is where Trump lives now, and Orlando, which recently hosted CPAC. Florida loves them some guns, they have one of the highest capita of gun owners in the country, and they're not afraid to use them! And in Florida you're allowed to carry your guns everywhere.
Smoking Gun: Florida is proposing a law that would allow open carry of guns in churches! What could go wrong there?
Odds: 2:1 Last year's champions are going to give any competitors a run for their money – provided that Florida Man doesn't screw up first!

2. Texas: Our 2019 reigning champion loves them some guns and they are looking to make a comeback after getting trounced by last year's reigning champion Florida. They say everything's bigger in Texas – the guns, the spectacles, the COVID cases, and even the people! But big guns aren't the only thing Texas has going for it! In fact they also harbor some old timey apocalyptic end of the world fantasy religion! Carrying out the apocalypse and doing it large, that's the Texas way!
Smoking Gun: Texas' complete lack of environmental restrictions meant the state suffered one of its' worst climate change disasters in history!
Odds: 2:1 The odds on favorite to win this year's conference and even the odds on favorite to win the Layover League, expect them to go far!

3. Idaho The Gem State switched back to the Gun Nut Conference after bowing out early last year, but they're not giving up! Last year their gun credentials are strong! Idaho bought more guns than anyone else in the entire country, and this is during a raging pandemic! And rural Idaho (read every city in the state not named Boise) is packing some serious heat, and is a hotbed for NRA membership and you can bet that your neighbors are carrying!
Smoking Gun: After a record year of school-related shootings, Iowa is looking to pass a law aimed at allowing people to carry guns in school, what could go wrong there?
Odds: 7-1 Iowa had a strong showing at the beginning of the season but then injuries plagued their team. But they are looking to rebuild and go far.

4.Oregon The Badger State is looking to lick its' chops after getting a serious beat down last year and they're not going out quietly. Oregon may be the home to liberal utopia Portland, but Portland has become the battleground city for weekly cage matches between the Proud Boys and Antifa. Outside of Portland isn't much better – the firearm rules all and it's inspired some people to do some extremely crazy things, like take over bird sanctuaries. Oregon packs some serious heat and they're not afraid to use it either!
Smoking Gun: Oregon's GOP proposed a controversial law that would allow individual jurisdictions to decide open carry laws. What could go wrong there?
Odds: 9-1 A very long shot, they've got some strong competition ahead. But if they stay healthy they could shock the pundits.

[font size="6"]The Family Values Conference [/font]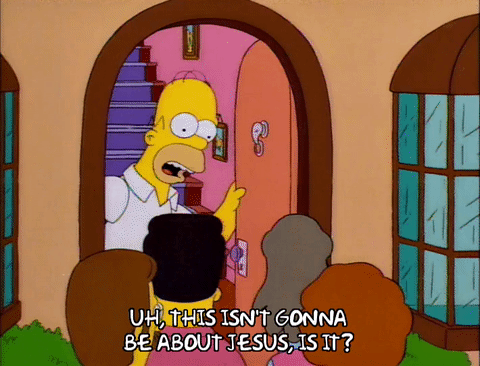 All things are about Jesus in the Family Values Conference! The Bible Belt is proudly worn on your waist, sleeve, and magic underwear in this conference, where something is put in the holy water and it's not the hand of God, either! Who needs the government when your parish is your governor? The lord of all things holy watches over each and every resident in these states, and going to church is the only form of entertainment most have! While you're out committing those sins, you godless heathen, your electors are looking to strip away your rights and give them to the church, making the church the most powerful entity out there. It's the states where the Red Hot Chili Peppers are replaced with Hillsong United on the radio and there's more Chik-Fil-A locations than there are Starbucks. If you're counting down the days until the rapture and wondering which prayer to say before breakfast, then the Family Values Conference is for you! The Family Values Conference: Proudly converting the non-believers since 1896!

1. Indiana The Sooner State got bumped up to the #1 seed this year after an abysmal showing last year. The state that gave us our now former Vice President, Mike Pence, also gave us Trump Supreme Court justice Amy Comey Barrett! And what's fueling Indiana's rise to the top? A super-secret underground Catholic Cult called People Of Praise that originated in South Bend at Notre Dame and came into the spotlight during the nomination!
Smoking Gun: People Of Praise has earned comparisons to an obscure Nazi cult from the 1940s, that can't be good, right?
Odds: 2 – 1 They owned the regular season this year and impressed the judges enough to get bumped to the #1 seed! Expect them to go very far.

2. Ohio: The Buckeye State has some of the largest and oldest congregations in the entire United States of America. The home to The Ohio State University (don't forget the "the", damn it) and Jim Jordan is also the home to some old school fire and brimstone religion. The state is also home to some of the strictest abortion laws in the entire country! And they are going to be a force to be reckoned with in this conference!
Smoking Gun: Ohio's controversial heartbeat law echoes the one recently passed in South Carolina that could deal a serious blow to women's rights.
Odds: 5:1 They had a strong showing in the regular season but got hammered by injuries, playing #1 seed won't help them but they could score a major upset if healthy enough.

3. Mississippi: The Magnolia State has a small but very loyal fanbase that keeps them coming back for more. The state has elected some absolutely crazy leaders in the last 20 years and is currently led by Tate Reeves, a man who is an old school fire and brimstone religious man who believes that Biden's policy regarding trans people is a "social experiment". Mississippi has also proposed numerous religious liberty cases, cementing their Bible belt beliefs!
Smoking Gun: Thanks to Mississippi's religious nuts, they only have one abortion clinic in the entire state – which did not receive any medication in the last year thanks to a SCOTUS ruling.
Odds: 7:1 They are a long shot to win but could shock the conference if they pull off an upset against a 1 or 2 seed.

4. Arkansas Arkansas was one of the original winners of this conference. While they sat out last year due to injuries, they are coming back strong this year! The Natural State is a religious conservative playground with many small towns and many large churches! They're also home to former governor Mike Huckabee. Arkansas also has one of the highest divorce rates in the entire country. The religious nuts in the state also oppose hate crimes bills and embraces old school LGBT restrictions!
Smoking Gun: Arkansas is planning a bill that would allow medical providers to discriminate based on religious reasons!
Odds: 7:1 They had a rocky regular season but could pull off an upset or two if healthy enough.

[font size="4"]The Schedule: [/font]

We're doing things a bit differently this year because of COVID travel restrictions but here we go!




[font size="4"]The Bracket: [/font]

Here's the brackets! Fill them out and post your predictions!




[font size="4"]Next Week: [/font]

We are taking a week off but to kick things off starting on 3/18 it's a battle of the Batshit as #3 South Dakota takes on #4 Michigan, while over in the Family Values conference, #1 Ohio takes on #2 Indiana in a rivalry showdown!




[font size="4"]And Now This [/font]

Folks, before we get out of here, we have our first live performance of 2021! I'm extremely honored to welcome one of my all time favorite bands, their new album is called "Medicine At Midnight". Playing their song "No Son Of Mine", give it up for the one, the only, Foo Fighters!



See you next week!


Credits

Host: Initech
Top 10 Conservative Idiots Recorded At: Observatory OC, Santa Ana, CA
Images: All images copyright belongs to respective copyright holders.
Videos: All videos copyright belongs to respective copyright holders
Articles: All article content copyright belongs to respective copyright holders
Writing: Top 10 Writing Department
Graphics: Top 10 Graphics Department
Research: Top 10 Research Department
Lighting & Stage Props: Top 10 Lighting Department
Legal: Top 10 Legal Department
Advertising: Top 10 Advertising Department
HR: Top 10 Human Resources Department
Initech's Wardrobe Provided By: JAB Inc.
Wheel Of Corruption By: Studio 1 Stage Props, Burbank, CA
Management: Initech Productions, CCC Management
Follow The Top 10 On Twitter at: @10Idiots
Follow The Holy Church Of The Top 10 On Twitter: @churchoftop10
Questions? Comments? Complaints? Hate mail? E-mail The Top 10 at: Top10ConIdiots@gmail.com



Initech Productions: Yes, We Got The Memo




0 replies, 313 views