Mon Nov 29, 2021, 10:52 AM
marmar (74,621 posts)
Snow plough clears escape path for guests trapped at UK's highest pub
(
Guardian UK
) About a dozen of the 61 people snowed in at Britainís highest pub have managed to escape a fourth night of being trapped.
The guests had been staying in the 17th-century Tan Hill Inn in the Yorkshire Dales since Friday night as Storm Arwen hit the UK, after travelling to watch an Oasis tribute band.
Alongside others, the members of Noasis managed to dig out their vehicles on Monday morning and follow a path cleared by a snow plough, after three days of pub quizzes, board games and karaoke.
Blizzards causing 9ft-high snow drifts meant a tunnel had to be cut from the front door, but the roads remained impassable over the weekend owing to fallen power cables that had blown over in the high winds. ............(more)
https://www.theguardian.com/lifeandstyle/2021/nov/29/customers-face-fourth-night-snowed-in-at-britains-highest-pub-storm-arwen
6 replies, 937 views
Replies to this discussion thread
| | | | |
| --- | --- | --- | --- |
| 6 replies | Author | Time | Post |
| Snow plough clears escape path for guests trapped at UK's highest pub (Original post) | marmar | Nov 2021 | OP |
| | Alexander Of Assyria | Nov 2021 | #1 |
| | highplainsdem | Nov 2021 | #2 |
| | haele | Nov 2021 | #3 |
| | dutch777 | Nov 2021 | #4 |
| | Botany | Nov 2021 | #5 |
| | muriel_volestrangler | Nov 2021 | #6 |
---
Response to marmar (Original post)
Mon Nov 29, 2021, 11:03 AM
Alexander Of Assyria (2,677 posts)
1. Trapped? Or in heaven?
---
Response to Alexander Of Assyria (Reply #1)
Mon Nov 29, 2021, 11:06 AM
highplainsdem (39,318 posts)
2. LOL! My first thought, too. If you have to be trapped anywhere...
---
Response to Alexander Of Assyria (Reply #1)
Mon Nov 29, 2021, 11:18 AM
haele (11,373 posts)
3. Only issue -Kareoke and a cover band to keep you company.
And they must stock up on beer for the winter just in case - this is the second time this has happened recently.

Haele
---
Response to marmar (Original post)
Mon Nov 29, 2021, 11:29 AM
dutch777 (1,576 posts)
4. Did they run out of beer and pubgrub? Power out?
Not sure what they are escaping.
---
Response to marmar (Original post)
Mon Nov 29, 2021, 11:48 AM
Botany (65,187 posts)
5. Why would I want rescued? As long as I had my X-country skis and the pub had food & drink I ...
... would be good.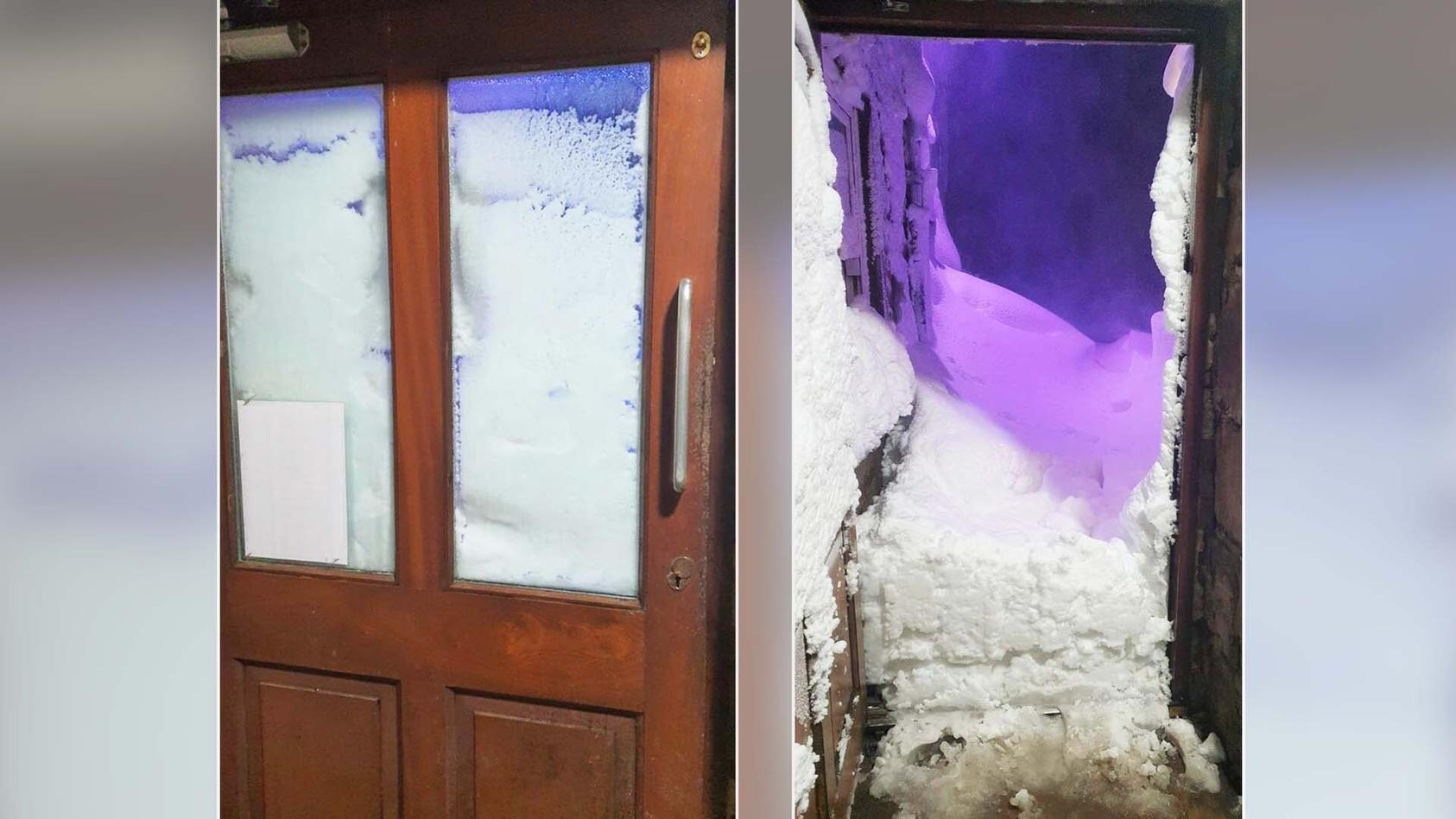 ---
Response to marmar (Original post)
Mon Nov 29, 2021, 12:23 PM
muriel_volestrangler (98,402 posts)
6. I've stayed there - when the roads had just re-opened after snow, not before
They do prepare in case of getting cut off. Also known, under earlier management, for fighting off a silly IP claim by KFC:
No, it was not an unusual situation which had been blown out of all proportion, as the spokesman for the fast-food giant Kentucky Fried Chicken claimed. It was an unusual situation which KFC had blown out of all proportion. Their legal drones trawled the internet, alighting upon a pub using a slogan for a Christmas Day meal, Family Feast, that KFC had trademarked. The fact that there were 21,000 other family feasts on the net did not interest them. But use of the phrase by Tracy Daly, landlady of Tan Hill Inn, the highest pub in Britain, did. So started a four-day battle between a bullying multinational and a little lady on a hill. KFC said it was protecting a trademark in which it had invested significant resources. But all their threat of legal action achieved was to stir up up a worldwide blizzard of publicity for Ms Daly and her pub. In one week the website of the Tan Hill Inn got 26,000 hits - twice as many as KFC's. Ms Daly has appeared in the media of 27 different countries, making her pub a worldwide brand. No wonder KFC said it was dropping the action and would allow Ms Daly to continue using the offending words. How many people will now turn up for her next Christmas dinner is anyone's guess. "I could never have paid for this publicity," Ms Daly said yesterday, revealing that she had offered the fast-food giant one of her own secret recipes. The moral of the story? Think before you trawl the internet for transgressors, otherwise you risk getting your much-licked fingers burned.
https://www.theguardian.com/commentisfree/2007/may/12/comment.comment