Fri Apr 4, 2014, 04:08 PM
rug (82,333 posts)
Experts Told This Artist Her Dream Was Impossible. It's A Good Thing She Didn't Listen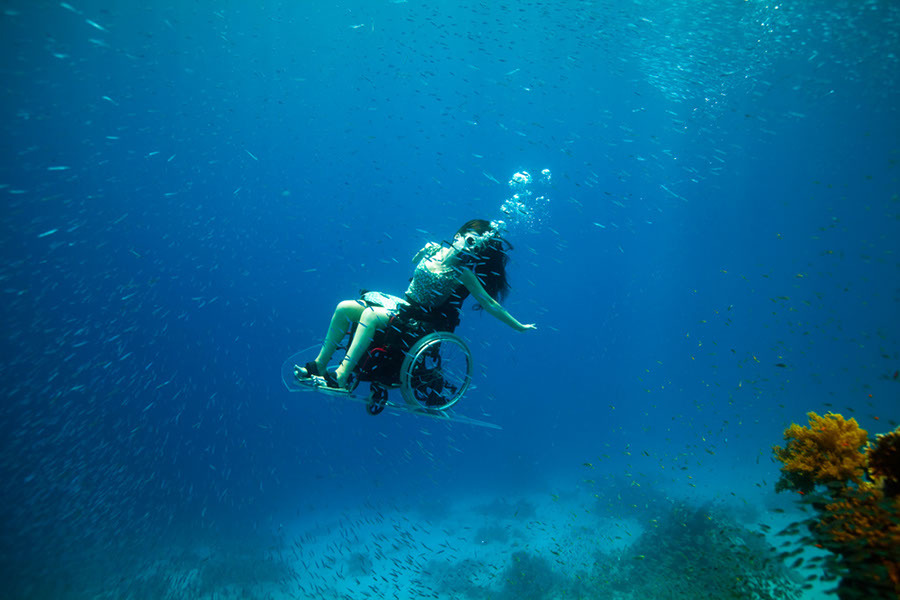 by Melissa McGlensey
Posted: 03/30/2014 11:12 am EDT
Updated: 03/31/2014 9:59 am EDT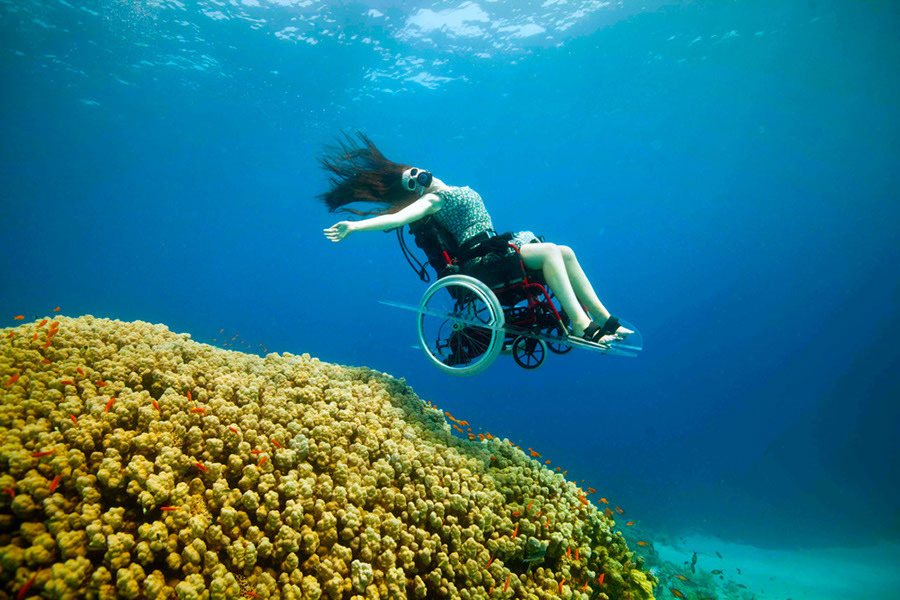 British artist Sue Austin continues to push forward in ways even top experts never thought possible.
Austin, who has been using a wheelchair for nearly two decades due to an extended illness, uses an innovative underwater wheelchair to create stunning visual art. She also hopes to challenge us to rethink the way we see people with disabilities.
With photos, videos and performance art pieces involving her unique underwater wheelchair named "Portal," Austin strives to redefine the way we relate to people in wheelchairs. She works to fight back against negative stigma, including such terms as "limited," "held back" and "immobilized," she said at a TED conference in 2012. She implores people to instead demonstrate the ways in which we can find the value and joy in being different.
Austin first got involved with diving in 2005, according to the Guardian. She said the sport granted her freedom and renewed access to the rest of the world.
http://www.huffingtonpost.com/2014/03/30/sue-austin-photos_n_4936600.html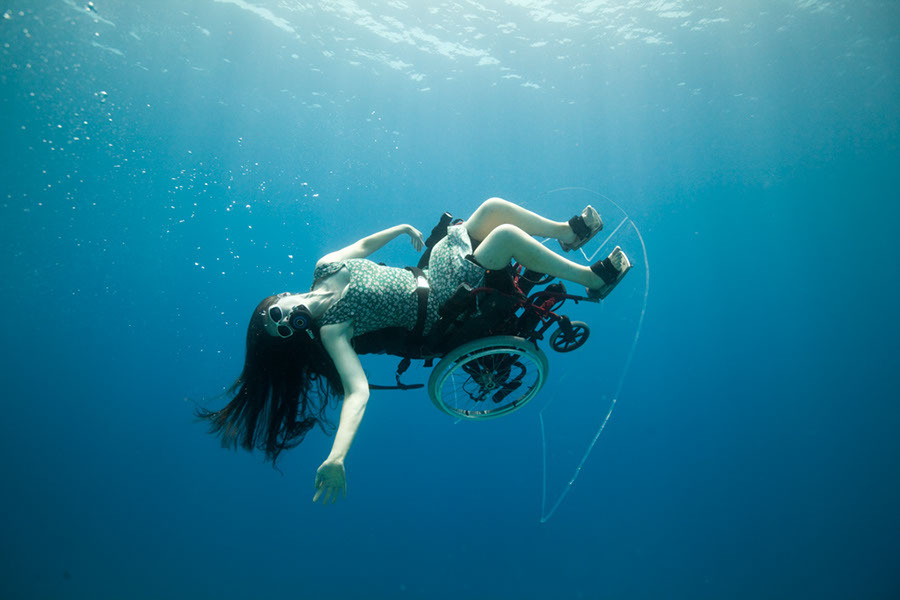 &list=UU1G_97fv1H9dq6CM1-ldZTQ
4 replies, 1161 views
Replies to this discussion thread
| | | | |
| --- | --- | --- | --- |
| 4 replies | Author | Time | Post |
| Experts Told This Artist Her Dream Was Impossible. It's A Good Thing She Didn't Listen (Original post) | rug | Apr 2014 | OP |
| | deutsey | Apr 2014 | #1 |
| | Rex | Apr 2014 | #2 |
| | KittyWampus | Apr 2014 | #3 |
| | auntsue | Apr 2014 | #4 |
---
Response to rug (Original post)
Fri Apr 4, 2014, 04:11 PM
deutsey (20,166 posts)
1. Wow...
What an inspiring way to end what was for me a somewhat lousy week.

Thanks for posting!
---
Response to rug (Original post)
Fri Apr 4, 2014, 04:15 PM
Rex (65,616 posts)
2. I have to tell you, few things in life encourage me more than people like Sue Austin.
And off the top of my head, I cannot think of what they are. That video has me spellbound. How can anyone doubt the limitless ability of the human spirit?

Amazing...and beautiful!
---
Response to rug (Original post)
Fri Apr 4, 2014, 04:23 PM
KittyWampus (55,894 posts)
3. what strikes me aside from beauty of photos is that she's sitting and in a dress.
No so much that it's a wheelchair… but a person in a chair. Wearing a dress. Then I look again and realize it's a wheelchair.

Beautiful and surreal.
---
Response to rug (Original post)
Sat Apr 5, 2014, 03:47 AM
auntsue (277 posts)
4. the clear plastic fins
are so ingenious ----- I want to know how they came up with the design and how it all evolved. It was amazing how she leaned back to make the chair rise. I am blown away!