Wed Apr 19, 2017, 01:01 PM
Initech (93,509 posts)
Top 10 Conservative Idiots #2-20: You Dropped A Bomb On Me Edition
Last edited Sat Apr 22, 2017, 01:18 AM - Edit history (2)
Top 10 Conservative Idiots #2-20: You Dropped A Bomb On Me Edition
Welcome back to the Top 10 Conservative Idiots! This is going to be unusually long this week because we missed a lot being off last week, so bare with us! You know what? I'm back from spring break, I am in a good mood, let's talk movies. I saw The Fate Of The Furious this week and that was great – might be the best one in the series so far. And I mean really after the disaster that was Tokyo Drift, things can only get better right? And by the way, how great was that trailer for Star Wars Episode VIII: The Last Jedi? Whew, man am I looking forward to that! Plus the trailer for Thor: Ragnarock
Right? Oh man that looks so good. "I know this guy! He's a friend from work!". That line is a definite win, and it sucks that we have to wait until November to see how this all pans out. Marvel is batting 1.000 right now. They have Guardians Of The Galaxy Vol. 2 which looks awesome (and only a mere 15 days away!). Spiderman: Homecoming looks to be just as good, and then you have Thor: Ragnarok. And I mean who wouldn't want to see Thor fighting the Hulk? I mean it's a perfect metaphor for modern society – the establishment (Thor) taking on the ginormous beast known as the Hulk. And that's not even including Trump's enormously fat ass. Hey o!!! I'm here all week, don't forget to tip your waitress! All right, that's enough of the intro. But first, John Oliver is back and he goes overseas to talk the French elections and their possible impact on the world:
Ladies and gentlemen, returning to the top 3 slots this week is President Trump! Bravo, well done, take a bow! So in the number one slot of course, you know that by now, Trump (1) dropped the "Mother Of All Bombs" on Afghanistan this week. And he fucked up in telling the press which country he was bombing in the first place! I mean seriously! In the second slot, you know the cake from the first slot? Well we're going to appear on the show "Cake Boss" and see how much Donald Trump's (2) claim about Mar-A-Lago having "the best cake" really rings true or not. In the number 3 slot, if you thought Trump (3) celebrates Cinco De Mayo and Thanksgiving as an elitist, wait until you see how he celebrates Easter! So what was Trump doing? If you guessed golf, you are correct sir / madam! Plus we're going to come up with some other uses for that golf cart rental money he's been using. In the number 4 slot, we're going to recap yet another incident at UC Berkeley, only this time, the group attacking now has a name and they'll be easy to identify at future events – Antifa (4) ! In the number 5 slot is United Airlines (5). Because another incident if you've been living under a rock is that you know about the horrific story about the guy dragged out of his seat and beaten senseless by police. But they just keep shooting themselves in the foot over this incident, and several others have popped up in recent weeks. In the number 6 slot is Alex Jones. So Alex Jones (6) and his lawyer claim that his Infowars persona is actually a character like The Joker. So we're going to channel the Joker and have him explain a few things to Mr. Jones. In the number 7 slot is none other than Fox News' Bill O'Reilly (7). He is on what we like to call a "sinking ship" thanks to sexual harassment lawsuits and it looks like Fox News might be pulling the plug on the Factor. So no more War On Christmas this year? Taking the 8th slot is Pizzagate founder, and the court jester of the deplorables, Mike Cernovich (8) who might be engaged in some light blackmail if Steve Bannon gets fired from the Trump administration. In the number 9 (NEIN!!!!) slot, we've got another installment of "I Need A Drink" because really, I just got back from Spring Break, but I don't need a drink, I need something much stronger – a joint! And we're going to talk about all the fun events happening on 4/20 and your source for legal-ish pot. Finally this week, we've got the next round of our ongoing Stupidest State Contest, where we're going to a Fiscal Irresponsibility Showdown. This time, Michigan takes on Kansas, and the winner will face Texas in the battle for which state is greedier. We're just 3 rounds away from the league championship, and 4 rounds away from the deciding who is going to be our Top 10 Conservative Idiots Stupidest State! Things are getting exciting! Plus we have some live music for you, this time from Iration. We're going to get some reggae up in this joint – and I do emphasize the word joint. Enjoy! And as always don't forget the
key
!
[font size="8"]Donald Trump[/font]
We need some appropriate music for this entry. Can we get that please?
Yeah! We're getting old school up in this joint! And I need some old school music, because this entry is going to make me, and you very fucking angry! If it hasn't already. Because Donald Trump and the republicans are quite literally playing with fire when it comes to North Korea. So let's go through what happened shall we?
Now if you're not already angry enough, while we don't mind that 36 terrorists were killed in the explosion, there's some other strange musings regarding this story. We're teetering on the brink of nuclear war. And this shit isn't helping:
Where have I seen this before, I wonder?
And we all know how that ends! You know nuclear war - it's a step up from regular war in a way that Premium Economy is a step up from Basic Economy - it's still the shitty part of the plane, and it's much more fucking expensive, despite that you get very little back in return for your investment. What do you get in return? A headrest! Ooh, a headrest! That means my neck will be slightly less crooked when I wake up from 13 minutes of sleep on my 6 hour flight from LA to New York! And let's face it, it's what the military industrial complex really wants.
George Carlin was right – war is just a big prick waving dick fight and that's exactly what Mr. Tiny Hands Donald J. Trump is doing. And if you don't believe he has tiny hands, just look at his gigantic fat ass waddling up a hill on his precious Trump branded golf course:
Where's Stewie with a Tuba when you need him?
And this guy has the power to declare war, people! I mean it cant get much scarier than that, can it? I mean can it? Well maybe, in a very Bush-era move, if you add in the fact that Trump couldn't remember what country he just bombed. You know what? Let's roll tape first.
Wanna Get Away? That would make a great ad campaign! I mean nothing says "wanna get away" like a world leader having dessert and then forgetting what country he just bombed! Call me, Southwest! But let's talk about the cake for a minute. "It was the best cake, OK? Tremendous, tremendous cake! I mean the best cake comes from Trump Tower. I love chocolate!".
[font size="8"]Donald Trump[/font]
Ladies and Gentlemen, it's time for Cake Boss!!!!
This week on Cake Boss, we're going to the king of cakes. The sultan of sugar (Sultan Of Sugar, by the way, saw them at the Troub last week, great show!). I'm of course talking about the best cake in the land – the chocolate cake with a very drab scoop of ice cream that's served at Mar-A-Lago. Why it's good enough to feed visiting dignitaries and Trump's fat ass! And we don't even have to make this one!
Because what's an internet show without some cat memes? I mean come on seriously people! But how good was the cake at Mar-A-Lago? Why it's good enough to make world leaders forget which country they sent cruise missiles to! Ha ha ha! But how good is a piece of cake really worth? And what does it look like? Well here's a real, unaltered image!
Doesn't that look tasty? I mean it just screams class! I've made better looking cakes than that, and I'm not exactly what one would call a "professional chef". And come on, use a bigger scoop of ice cream, damn it! You get that giant piece of chocolate cake with a radioactive red filling in the center, we're presuming it's strawberry, but we could be wrong, and you get just a thimble full of vanilla ice cream? Come on! The place I go to get pie serves you with a giant scoop of ice cream! But really folks, there's got to be an underlying motive here, doesn't there? I mean doesn't there?
Oh and it gets so much worse from there ladies and gentlemen! Smoked salmon is great, but smoked salmon without proper parasite destruction? WTF are they serving? Mold in the ice machine?
The January inspections were not the first time authorities have found problems at Mar-a-Lago. Over the last three years, records show the club has been cited 78 times for violations that included chefs handling food without washing their hands, dirty cutting boards, a slicer "soiled with old food debris" and an "accumulation of "black/green mold-like substance" in the ice machine.
And in fact there were over 13 violations in the kitchen alone! So if you're going to Mar-A-Lago, don't hesitate to bring your own food! Although, I'm sure President Trump would hate that. Because after all, he serves the best food at Mar-A-Lago and Trump properties all over the world! But at least you can have cake, which is what Marie Antionette would have wanted.
[font size="8"]Donald Trump[/font]
So we won't get to cover the Georgia special election this week, but Trump's latest Tweet storm is something you got to see to believe. Particularly this one:
Link to tweet
Learn to spell "Congressional" correctly and we might take you seriously for once. So in case you're wondering how much Trump flip flops , he flip flops more than the sandals I wore in Hawaii last time I visited. And when you're in Hawaii, you got to wear sandals and shorts, there really isn't any other way to go there, am I right? But getting back to Trump and flip flopping, here's something that you should know – the guy lies so much that his lies are lies, and his truth are lies. In fact he's a real life Tony Montana. I mean think about it – he lives in a giant mansion in Miami, made his money through questionable means, never questions the other guy's greed, and he might have gotten high on his own supply. We just don't know. Plus we know he's said crazy shit like this:
And with that in mind here's how much Trump lies:
By the way in the case of the Import – Export Bank (IEB), this is what happened this week – it turns out Trump was going to eliminate the branch until someone explained to him how it worked! Hey, someone might want to explain to him how the environment and energy work, too, huh?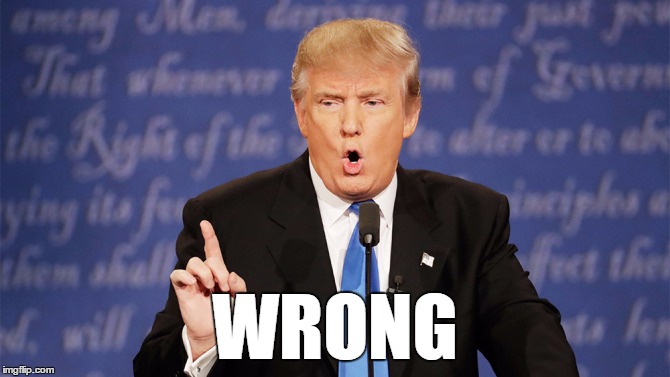 But we got to switch subjects and talk about how Trump spent Easter. But for transparency here's how Obama spent Easter last year:
And here's how Trump spent Easter this year: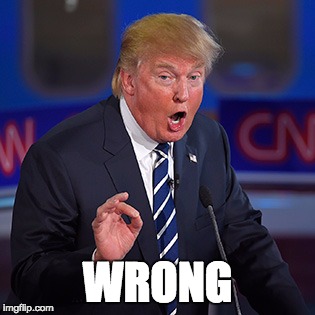 And by the way what else happened at the White House Easter Egg roll? Well there was this.
Why do I get the feeling that sounds like something that happens in a bad Adam Sandler or Kevin James comedy movie? Stay classy, Trump. As if that's not deplorable enough, Melania Trump didn't make things better. Just like everything else Trump does, his first WH Easter Egg roll was a total disaster:
RIP Satire, beginning of civilization – April 15th, 2017. You will be missed. And in case you couldn't help but wonder about Trump's arrogance and elitism, we've spent the last 3 weeks talking about how much time he's wasting golfing at Mar-A-Lago. Well, this week, some numbers were released that were pretty staggering, and if this doesn't make your blood boil, you're most likely a Trump supporter and watch Fox News as much as he does.:
http://images.memes.com/meme/330488
So what can $35,000 buy you? Time for a little transparency and let's put things in perspective. Wait a minute, I know! Why don't we cue up the Top 10 Home Shopping Network? *cue music* Welcome to the Top 10 Home Shopping Network. Today we're going to show you things that you can buy for $35,000 because that's what President Trump has spent so far on golf cart rentals. So here's things that $35,000 can buy you. To start with we have this lovely Volvo S60! For the low low price of $35,000 it comes with a sun roof and GPS navigation service!
Or perhaps cars aren't your thing. Maybe you're looking for a place to live. This tiny house, featured on "Tiny Houses" runs approximately $35,000:
Or maybe you're an Elvis fan. This replica of the ring that the King wore, also cost $35,000!
And you know how much a new golf cart costs? Well this is why facts don't matter to President Trump. Because this lovely red golf cart from Ez Go costs, get ready - $12,695!
[font size="8"]Antifa[/font]
Antifa!!!!!!!!!!!!!!!! That name sounds like it would fit perfectly at the end of that song. In fact play that song again and then scream "Antifa" instead of "Tequila". Well we need some upbeat music for this next entry because it's another one that will make you fucking angry. And you know, no matter which side you're on – whether you're a Trump supporter or a liberal like we are, we can all agree that people showing up at your rallies wearing ski masks and carrying crowbars aren't there to join hands, am I right about that? Well let's discuss
And yes there is video of this. By the way – can we say that Trump supporters are not in any way shape or form supporting free speech? Especially when they support his illegal deportation plan and the building of the wall? (BTW there is a content warning on this video)
But this isn't the first time Antifa showed up and things turned violent. Remember the last Berkeley protest over professional tool Milo Yiannopolous? Yup, that was them. In fact there's more to this story and it was a category 5 shit storm, as was expected.
And you know when smoke grenades are brought into the picture, they go from alleged terrorist group into full blown terrorist group. And here's what happened then! I mean this shit gets crazier and crazier!
And boy did shit just get real. In fact it might be a preview for what a modern liberal vs conservative Civil War might look like. And that's a scary fucking thought. And in that war, we liberals do not want Antifa on our side. In fact, we want to stay very far away from the Antifas and Daily Stormers of the world. And if the Nazis are happy, this can't be a good thing, can it?
And we really did get a preview of Civil War II: Electric Boogaloo Die Harder With A Vengeance at Berkeley on Saturday. Shit is getting really ugly out there, folks. And I mean really ugly.
By the way let's take a look at some of these winners for a minute. I mean both Antifa and Daily Stormer were looking for a beat down on both sides. It wasn't just a peaceful demonstration. Nope, this was a full on category 5 shit storm. But the Daily Stormers were going full on Insane Clown Deplorable:
In fact, in Civil War II: Electric Boogaloo Die Harder With A Vengeance, I'd rather not have Antifa on our side. And by the way, why do Trump supporters think they support free speech more than we do? I think we need to have that discussion at some point? These guys fail at explaining what free speech means.
And in case you think we're not done in Berkeley – get ready! Look who's coming over for dinner! Are they going for the idiot trifecta over at Berkeley? I've got some good odds saying they are! You might want to stock up on plenty of butter for round 3!
Oh come on Berkeley, you should realize that having Ann Coulter "bridge the gap" between liberals and conservatives is like having Goldman Sachs executives teach a class on wealth management, or having Alex Jones teach an anger management class, or having Rush Limbaugh teach hot yoga. You might as well literally shoot yourselves in the foot!
But still...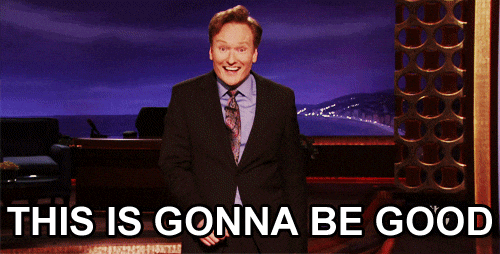 [font size="8"]United Airlines[/font]
Well if you're United Airlines the last week has been rough. "Ooh boy, it was rough I tell ya, a plane made an emergency landing, and no one got hurt. And that was the best thing that happened to me last week!". Thank you Mr. Dangerfield. And yes that actually did happen!
And that's probably the best thing that happened to United Airlines this week! Hey o!! Because unless you're living under a rock, by now you know the extremely horrifying tale of Dr. David Dao, who was traveling from Chicago to Atlanta, and you know the video, we wont show it, but did you know that United may have tried to PR smear the wrong guy?
And that's not all. The United flub will be forever remembered as a lesson in how *NOT* to do public relations. And I think the only way things could be worse is if you hire Sean Spicer as your PR guy. And then this happened and it's not something you want to be the receiving end of, much like you don't want to be on the receiving end of a flaming bag of dog shit:
And you know remember the movie Airplane? I mean how appropriate is this scene now?
You know I must be boring – shit never happens on my flights. I flew American last week – nothing of anything interesting happened. I did get to watch the Zach Galafinakis flick "Masterminds" which was pretty funny. And I also watched the Ryan Gosling / Russell Crowe flick "The Nice Guys" which was great, loved it. But that's about it. And then this just happened, once again United Airlines shoot themselves in the foot:
But then my favorite part of this whole cluster fuck is that the United CEO said they wont drag people off planes anymore:
[font size="8"]Alex Jones[/font]
So by now you know Alex Jones is under fire for threatening California Congressman Adam Schiff. And here's what happened. I love that the GOP says that they're "pro free speech" when they're really not, and by attacking the media and threatening people they disagree with, they hurt free speech more than anybody! It's how republicans are able to get away with legalizing silencers and calling it "hearing protection". Well here's what Alex Jones did.
But here's why the Joker, er, Alex Jones is in the news this week. I love this defense so much. So did you know that Alex Jones is involved in a bitter divorce and custody battle? Wait, wait – back up! Somebody married this guy? And he has children? Someone swiped right on the only guy in the US who has bigger rage issues than Trump does? The guy who said that Hillary Clinton was involved in a child sex ring and that the murder of 20 school children was all an act? That fucking guy reproduced?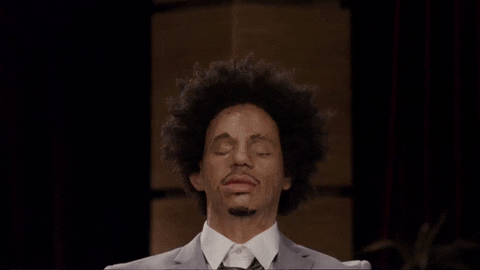 So his lawyers are claiming that his Infowars persona is all an act. Much like Jack Nicholsoh's Joker. And why did they choose Jack Nicholson's Joker? Why not the much better Heath Ledger? Or the much worse Ben Affleck?
What would a dialogue between the Joker and Alex Jones sound like? You know we obtained an actual transcript of a conversation between Jones and the Joker.
End scene! Thank you!
Oh and here's one of my favorite parts of this whole thing – Alex Jones goes full on cartoon crazy in his rebuttal to this madness! I mean you can't make this shit up!
[font size="8"]Bill O'Reilly[/font]
We were originally going to talk about the show Survivor in this entry but I didn't like the entry, so we're going to change it up and talk about Bill O'Reilly instead. Whew, I mean holy fucking shit. Talk about what's called a "sinking ship". This is what we call a category 6 shit storm. It's way worse than a category 5 in that the shit is literally hitting the fan, and is getting caught up in what we call a shit cyclone, meaning that the shit is getting recirculated. And that's not a good thing, especially at the Gentlemen's Leisure Club known as Fox News, where Jabba The Hutt – Roger Ailes – has already been booted, and now it looks like they're going after their main man next. So let's go through what happened.
That did indeed go south. But you know – I think the question needs to be asked – if we're so concerned with sexual harassment in this country, why the fuck did Donald Trump get elected president? I mean… thank you!
But even the pussy grabber in chief thinks that Bill O'Reilly didn't do anything wrong. I mean… gee… you know what they say about "birds of a feather flock together", am I not right about that?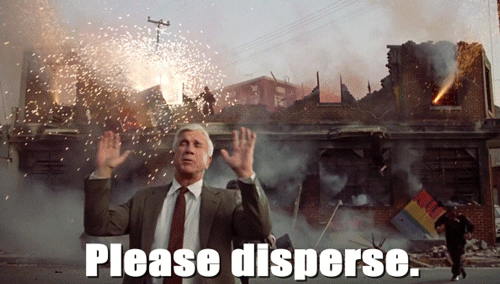 So even Trump himself is playing the "nothing to see here" card in regards to Bill O'Reilly, which is extremely telling about Trump's past aggressions with women. So how much hot water is Bill O'Reilly in in regards to his sexual harassment discrepancies? Well… this might take the cake, and not the cake served at Trump Tower.
So the line between human and animal has officially been blurred. Remember when men actually acted like men and not animals like Bill O'Reilly and Alex Jones? This is what passes for being a man in 2017 – treating women like shit and acting like unsophisticated animals? If so then I want no part of it, and I am a white male. This is what passes for being a "bad ass"? I mean this is Kid Rock's definition of "bad ass"!
And the republicans want this guy to run for senate! You know – the party who says that "oh celebrities should stay out of politics"! Shut the fuck up! Well, back to Bill O'Reilly for a minute… you know what? His Factor show on 4/12, may have been his last:
[font size="8"]Mike Cernovich[/font]
Before we get into this entry, you know folks - context matters. And this is real. This happened.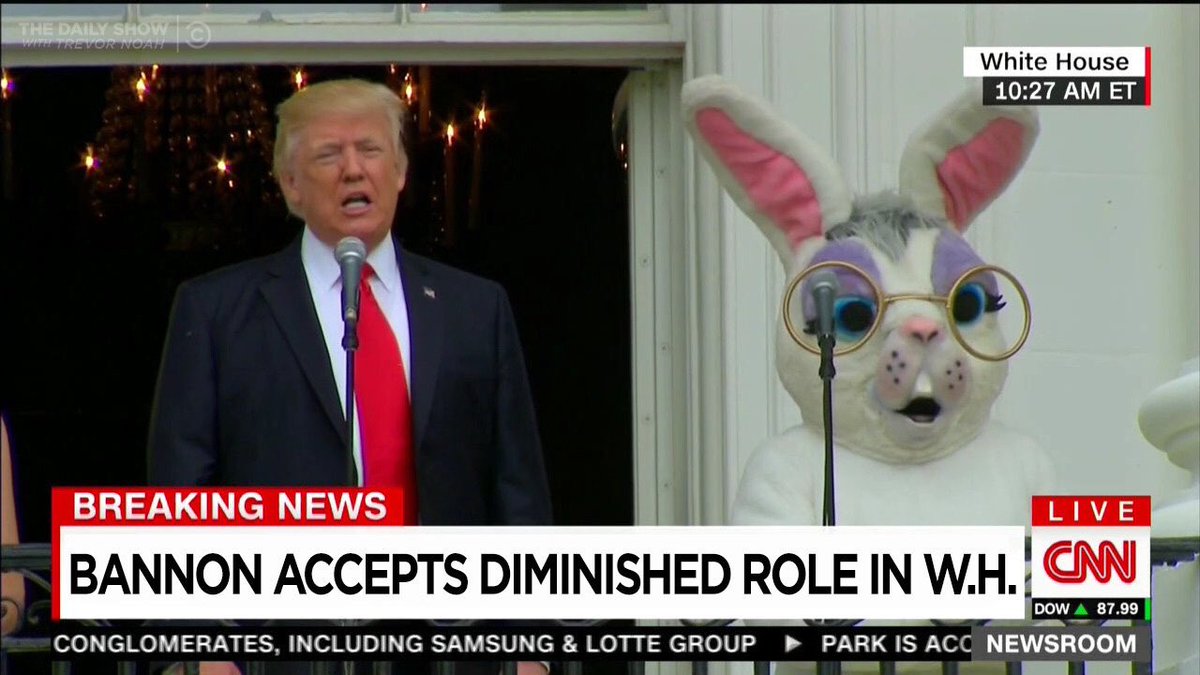 Excuse me a minute...
So we got to go back to the Berkeley outing for a minute. So chief Trump troll (try saying that one five times fast!) and Pizzagate co-conspirator Mike Cernovich was back in the news this week. Not just for leading the [strikethrough]Idiot Patrol[/strikethrough], er, "Free Speech Brigade" through UC Berkeley, that happened. First off, someone is feeding this troll inside information. And if there's one thing I've learned in all my various years on the internet, it's that you do not feed the troll. Oh, no, good sir / madam, never, ever feed the troll!
?noindex=1
And as if the trolls didn't need more feeding at Berkeley, Mike Cernovich is falsely claiming he was assaulted by those Antifa morons we talked about earlier in the show.
BOOOOOOOOOOOOOOOOOOOOOOOOOOOOOOOOOOOOOO!!!!!!!! And yes there sadly is tape of this.
Link to tweet
I mean really could these asshats be any more deplorable? And you know what? Could the guy who punched Cernovich in the face and the guy who punched Richard Spencer in the face come to my show please? I'd like you to stay for an interview and a couple of beers! But here's the main reason why chief Trump troll Cernovich is in the news this week.
Who needs butter?
Well he already planted one fake news story on Susan Rice a couple of weeks ago. So what does he have on them?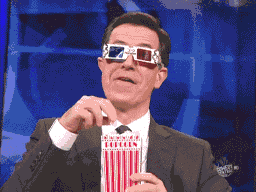 [font size="8"]420 Events[/font]
It's now time for another installment of:
You know what? Fuck it, I need a joint. And can we get some appropriate music?
Especially before Jeff Sessions unleashes The War On Drugs II: Electric Boogaloo Die Harder. Ah yeah that's some good shit right there! And it has to be some good shit because you don't want to smoke the wrong ganja. Am I right about that? Because… yeah… we don't want you here at the Top 10 to think it's all about negativity. No, we want you to leave here with a positive vibe. Especially since it's legal now!
And there's other 420 Events that you could choose to go to if you're into smoking the reefer. You can go watch 2 Chainz in downtown Denver celebrating 4/20. I don't know if you've ever been to Denver since weed was made legal in Colorado, but on 4/20 downtown Denver is so smoky that it gets a contact high!
God, I love that movie! Or maybe go to Miami where there's going to be some bumping 4/20 parties, and don't tell Jeff Sessions!
But whatever you do, don't be like this douchebag and start selling tickets to free events. That shit isn't cool, and it definitely doesn't fly here at the Top 10!
[font size="8"]Stupidest State Contest Round 11: Michigan Vs. Kansas[/font]
16 states will enter, and only one state will be crowned the new Top 10 Conservative Idiots Stupidest State! If you need a reminder of the conferences, there's the Batshit Conference, the Fiscal Irresponsibility Conference, the Gun Nut Conference, and the Family Values Conference. Last week – Tennessee showed Alabama who's boss when it came to which state hurt their LGBT citizens the most, and they utterly destroyed them in the competition to advance to the next round. So two states have advanced to the Final Four – Tennessee, and Texas. So who will their challengers be? We have two more conference finals – the Fiscal Irresponsibility Championships and the Gun Nut Championships. This week, Texas is awaiting their opponent – and we're headed back to the land of greed and irresponsible spending. The Fiscal Irresponsibility Conference – you know, where your governor will roll your rights as a worker back to the stone age, while he walks away with a giant sack of that sweet, sweet green. And by green of course, I mean money. Not marijuana, you stoners! Let's get out our brackets shall we?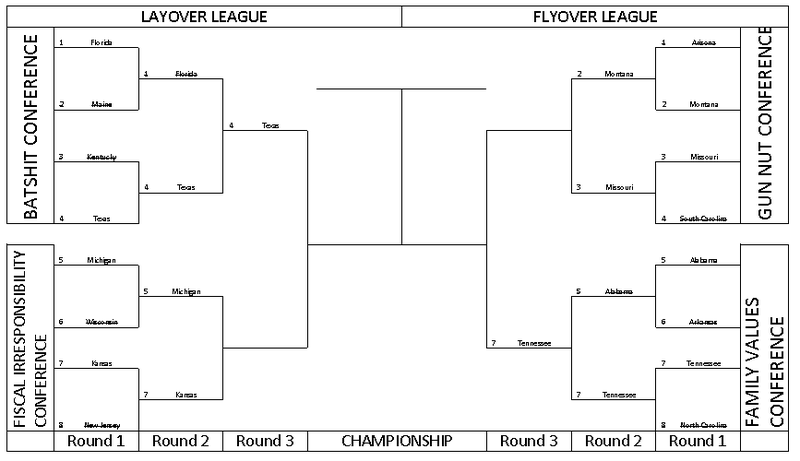 [font size="6"]Round 11: Fiscal Irresponsibility Conference Championship: #5 Michigan Vs. #7 Kansas[/font]
[font size="4"]Kansas [/font]
So the Kansas Jayhawks nearly won the actual Final Four. Except they didn't. But will they win this Final Four? Only time can tell. In the last round it was a tossup as to whether or not Kansas would beat Chris Christie's New Jersey. But there's no denying that Sam Brownback is one of the single most evil people in all of America. So in case you're wondering why Kansas makes the Fiscal Irresponsibility Conference every tournament, well, there's their Tea Party darling of a governor, Sam Brownback. And Sam Brownback embodies everything that is soulless and wrong with the Tea Party. And the Tea Party mantra is cut spending, cut spending, cut spending. Well, here's how spending was cut. Behind door #1:
But there's got to be more to make Sam Brownback the reigning king of Fiscal Irresponsibility. If there's one thing the GOP hates, it's the perception of people getting free handouts. I mean first off, aren't all handouts free? And second, these people suck. Just a big, steaming bag of suck.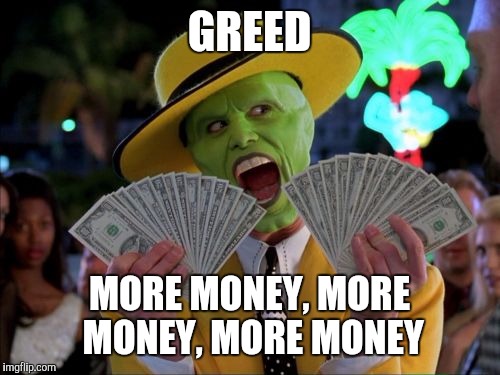 In case you're wondering how much shit Kansas is in economically and how it will translate to the rest of the country, here's how fucked up it is.
Wow, that's another good one! But we have barely scratched the surface on the Kansas Tea Party's insane greed and corruption. Although some good news for Sam Brownback. You know we don't want you to think the Top 10 is all about negativity. No, we want you to have the Top 10 as a positive feeling. And there's some good news – Sam Brownback is no longer America's least popular governor. And we don't need to hold an America's Next Least Popular Governor Contest to find out who it is!
Why yes! The new least popular governor in the country was none other than the governor of the state that was Kansas' competition for this tournament! And that is Donald Trump stage prop Chris Christie! I mean ya gotta wonder how these assholes keep getting elected! But there's far more. Sam Brownback, like the good republican he is, often passes the blame onto others in the event he loses. And it looks like the GOP might actually lose a seat in Kansas. And you know who he would blame?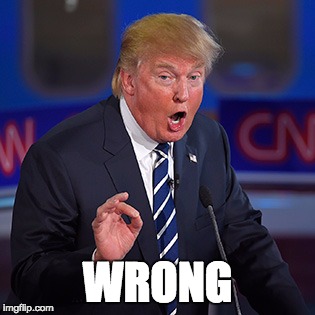 I mean even fucking Wall St is thinking that Sam Brownback is a complete and utter disaster. When you're on the bad side of Wall Street, that is not a side you want to be on!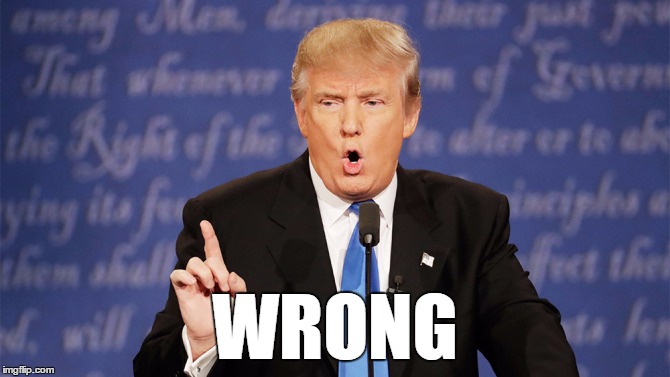 But some good news, Sam Brownback may soon no longer even be the governor. Apparently he was tapped by Trump to be the head of a lucrative United Nations post. Yes, he has gone from bankrupting Kansas, to possibly bankrupting the world!
[font size="4"]Michigan [/font]
Next up in our Stupidest State contest is the return of the other reigning king of Fiscal Irresponsibility – the Great Lakes State - Michigan. Michigan is unique for its' Upper Peninsula – a hotbed for hunters and white supremacists alike. By the way, if you want a feel for what it's like to live in the Upper Peninsula - Jeff Daniels is from Central Michigan. Yes, the same Jeff Daniels who was in Dumb & Dumber, The Martian, and The Newsroom. He directed a movie about elk hunting called "Escanaba In Da Moonlight". It's very low budget but you definitely will know what's it's like to live in the UP after watching this flick. Plus lots and lots of drinking! Michigan is the home of such universities as my mother's alma matter – Michigan State University (go Spartans!), the University of Michigan, my brother's alma matter Wayne State, and several other noted universities. Michigan is also the home of world class sports teams including the Detroit Tigers, the Detroit Pistons, and of course Hockey Town USA, the Detroit Red Wings! Where fans are known to do this:
And we do have to mention one hilarious and quite stinky story before we get started on all things Michigan that happened this week after Joe Louis Arena finally closed:
I like that one! So what else has Michigan been up to since we last visited them? You know the toxic water crisis in Flint is only getting worse by the day. In fact you know who one of the biggest problems with Flint actually was? If you guessed it's a giant, evil corporation then you're 100% correct! And of course it's Nestle Waters.
But there is some good news on the Flint front – the Michigan House recently voted to send $100 million to Flint, but hopefully the Flint City Council will use it for its' intended purpose and not funnel the money back to themselves!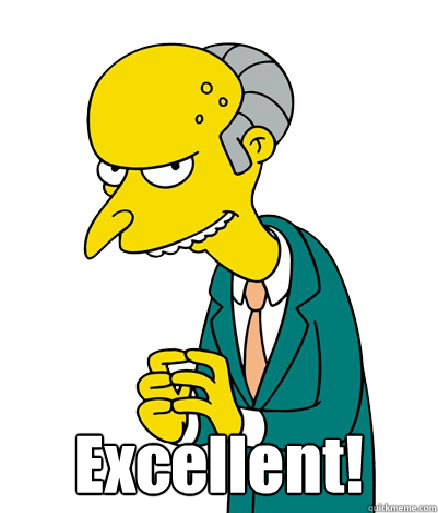 And yes that is indeed excellent. But the Flint water crisis isn't the only problem plaguing Michigan – besides insane Tea Party representatives and leaders like Rick Snyder, who might be one of the worst governors in the country (thank you Koch Brothers!
), did you know that the former home of the Detroit Lions, the Pontiac Silverdome, is still standing? And that it has a major parking lot problem?
That's a strange story indeed. but when it comes to Michigan and spending… Michigan's state senators and representatives are just as batshit crazy as they are in the rest of America.
And in case you're wondering if Michigan's wealthiest residents are as greedy and corrupt as their representatives are, did you know that there's a massive grift going on between multiple Michigan area doctors? There's this:
And this: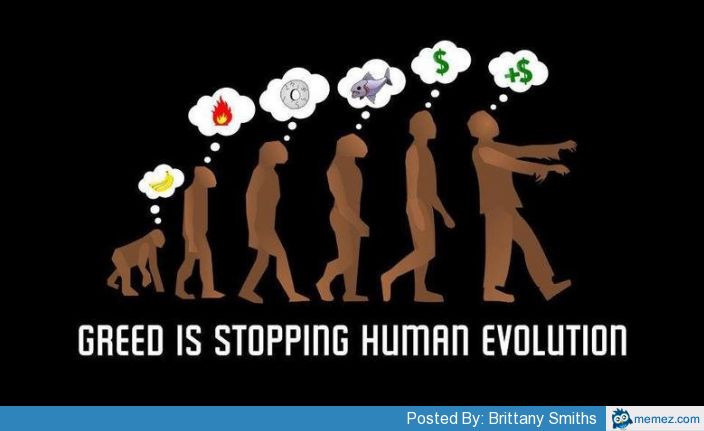 [font size="4"]And The Winner Is… [/font]
Oh my god this was an incredibly solid matchup. Both teams gave each other a game. Which is what this competition really is about. But sadly only one state can move on to face Texas. Kansas is incredibly tough, and don't discount them as favorites to win the whole thing. Michigan on the other hand puts up a good fight and they're not going down easily. They came back and tied it with just 3.2 seconds left… OH MY GOD!!! Kansas sinks a 3 pointer!!! They will beat Michigan and advance to play Texas in the Layover League Championship! Final score – 74 – 71! I tell you anything can happen in this tournament, folks and we have just 4 rounds left before we crown our Stupidest State. Next week – the final piece of the puzzle remains. Missouri and Montana will be bringing their big guns out. The winner gets to face Tennessee for the Flyover League championship. The loser goes home.
[font size="8"]And now this:[/font]
[font size="8"]Iration[/font]
Ladies and gentlemen, I hope you have some joints ready – playing their song "Midnight" from their album "Hotting Up", please welcome Iration!
Yeah how about that?
See you next week!
3 replies, 7820 views
Replies to this discussion thread
| | | | |
| --- | --- | --- | --- |
| 3 replies | Author | Time | Post |
| Top 10 Conservative Idiots #2-20: You Dropped A Bomb On Me Edition (Original post) | Initech | Apr 2017 | OP |
| | underpants | Apr 2017 | #1 |
| | irisblue | Apr 2017 | #2 |
| | niyad | Apr 2017 | #3 |
---
Response to Initech (Original post)
Wed Apr 19, 2017, 01:33 PM
underpants (172,014 posts)
1. Yes!
---
Response to Initech (Original post)
Wed Apr 19, 2017, 01:48 PM
irisblue (29,083 posts)
2. Kick & Rec
---
Response to Initech (Original post)
Wed Apr 19, 2017, 02:22 PM
niyad (91,265 posts)
3. k and r and bookmarking for a leisurely read later.