Wed Apr 26, 2017, 01:04 PM
Initech (93,504 posts)
Top 10 Conservative Idiots #2-21: Wheel Of Corruption: Skull Island Edition
Top 10 Conservative Idiots #2-21: Wheel Of Corruption: Skull Island Edition
Welcome back to the Top 10 Conservative Idiots! For more information please see our ad in Redbook Magazine! So you know one of my favorite subjects besides politics is music. But I do have to show this recent fail from a Chainsmokers show in Pittsburgh. And I mean really this falls under the "you have one job" column. Seriously, how do you fuck this up? Well, let's show it.
Yeah…
Yet another good idea for those "Wanna Get Away" commercials. Call me, Southwest! And Coachella recently ended and man there was a lot of good stuff as far as music goes. You have everything from Illuminati mind controller Lady Gaga, a guy who says "DAMN" better than Will Smith – Kendrick Lamar, to the weird and eccentric Australian band King Gizzard and the Lizard Wizard, to alt rock staples like Bastille, Lorde, Empire Of The Sun, Capital Cities, The XX, and Radiohead, to hip-hop heavyweights Future, Thundercat, Mac Miller, and Schoolboy Q. And one of my all time favorites – legendary Jamaican reggae mainstay Toots & The Maytals. However, with most of Coachella there's lots of crazy shit happening. And then there's the douchebag who stole 100s of cellphones using the Google and Apple "find my phone feature". Yeah fuck that guy. But of course the annual Gathering Of The Hipsters brings lots of crazy food, like the Fresno Burger – which like most things that come from Fresno, is unusually large and full of crap. I kid. Oh come on, it's Fresno. It's California's Florida! I kid, I kid! Or how about the pulled pork flaming mac and Cheetos tater tots? I mean really, is the goal of modern American street food just to take French fries and dump tons of unnecessary crap on them? Or my personal favorite – the gold flaked donut? I mean come on, Coachella has evolved from an innocent music festival into a full blown "fuck you" to poor people in the last few years anyways, maybe all the rich people who party there should put their money where their mouth is! And literally in this case! OK enough of the intro, we have a lot of idiocy to get to this week. But first – John Oliver is back and he explores the impact Jared Kushner and Ivanka Trump have on the Trump White House:
Hey everybody the Wheel Of Corruption is back! Yayyyyyyyyyyy!!! Oh the kids love the Wheel Of Corruption don't they? Well the number one slot this week is none other than Fox News. Well not so much Fox News as it is Bill O'Reilly who is finally seeing the end of… The Factor. Does this mean no more War On Christmas? But they've got to have an armchair general in a fake war that nobody asked for and doesn't want! Taking the 2nd slot is Jason Chaffetz (2) who is making a very mysterious and interestingly timed exit from Congress. Taking the number 3 and 4 slot is of course president Donald J. Trump. In the third slot this week is of course President Donald Trump (3). Who is quickly approaching his first 100 days, and guess what he's doing? If you guessed "bragging about ratings", you are correct! In the 4th slot is also President Trump (4) and some very special guests who he had over for dinner last week. And if you guessed it was all about giving the middle finger to liberals, you are once again correct. In the number 5 slot is Donald Trump once again – with his recent AP interview, there's some pretty shocking stuff. Mainly that nobody could understand what he was talking about. So we're going to apply this to history. Taking the 6th slot, we have a new installment of "People Who Somehow Got Elected". And this week – it's Iowa representative Steve King (6), and if you were to look up "American racist" in Urban Dictionary, you'd see his picture. In the number 7 slot, Alex Jones is back in the news. And in case you were wondering if Alex Jones was smoking some seriously strong shit, the answer to that question is an overwhelming yes! In the number 8 slot, is Ann Coulter (8) and her on again, off again speaking engagement at UC Berkeley. If you think that what happened last week is over, oh no it isn't. not by a long shot! In the number 9 (NEIN!!!) slot, we've got another installment of "I Need A Drink", but this time we're actually going to ask "Millenials – what you sipping???" . Yeah that's right – the 9th installment is going to talk about Starbucks (9) and their latest offering. Finally this week – we've got yet another installment of our ongoing Stupidest State Contest, but this time we're getting down to the end. It's the last matchup of round 2, and this time we have an old fashioned shoot out as Montana's white supremacists are going to take on Missouri's heavily armed police force. Plus we have some live music for you, this time from "Dreamcar". A new band that combines Davey Havok from AFI with No Doubt's backup band, and their music is so new, their album isn't even out yet! They're also playing Coachella both weekends. Enjoy! And as always don't forget the
key
!
[font size="8"]Bill O'Reilly[/font]
Come on everybody say it with me. It's time for the WHEEL OF CORRUPTION!!!! Yayyyyyyyyy!!!
The wheel is back everybody! And of course if we had a bigger budget we'd have our own graphics and theme music. Yes just like last time I'll talk about whatever the wheel lands on. But remember that if it lands on the Guacamole option that it costs $1.50 extra. And by the way this week – to celebrate the end of the O'Reilly Factor, the Clips Without Context will either be featuring something crazy someone said about Bill O'Reilly, or will feature Bill O'Reilly himself saying something crazy - and that's pretty easy to find! So this week the items on the wheel will be:
- Go Directly To Jail
- Clip Without Context
- Guacamole
- 5,000
- Dating
- Whammy
- Community Chest
- Bankrupt
- Voter Fraud
- Nazis
- Booze
- Chance
- "Going Rogue"
- Buy A Vowel
- Donald Trump
- My Wife
- Seinfeld
- Bathrooms
- Double Whammy
- A Recent Study
- Guns
- Stupidest State Contest
- VR Headset
- Twitter
- Whammy
- I Need A Drink
- People Who Somehow Got Elected
- North Korea
- 10,000
- How Is This Still A Thing?
- Talk Shows
- Golf
- Twitter
- Fox News
- 15,000
- Polls
- Hate Crimes
- A Random Tweet
- Conspiracy Theories
- Russia
- Something random in the news
- VR Headset
- ??? (Mystery)
- T-Shirt Cannon
- Florida (Obviously)
- Infowars
- Lightning Round
- Bonus Spin
Let's get this going! Spin that shit! Come on no whammy no whammy no whammy no whammy no whammy… stop! Talk shows!
Spin it again! And it lands on…. Fox News. You know I don't have to tell you unless you're living under a rock now about the fact that Bill O'Reilly has left the building. You know Bill O'Reilly – the author of such gripping literature as Killing Kennedy, Killing Lincoln, Killing Jesus, Killing Patton, and his latest – Killing The Rising Sun. Bill O'Reilly loves him some sweet, sweet death doesn't he? Well, he should title his latest book "Killing My Career". Hey o!!! Thank you I'm here all week! Before we go down the wormhole though, Michael Regan explains the Fox News Gentlemen's Club in a nutshell:
And he is definitely not helping. Suing women for looking too pretty? I mean seriously what kind of backwards ass place do we live in where that could happen? I mean do we live in a country where Donald Trump is still president? We do? Shit!!! Well, in all seriousness here's what happened:
I like that one. And how much does poop come out of Bill O'Reilly's mouth? Well, we don't have to tell you about this one particular incident. I mean seriously, Fox News and the modern republican party are blurring the line between human and animal at an alarming rate. I mean really? Grunting and treating women like shit is what passes for being a man in this day and age? They might as well fling feces at each other because that's what gorillas do.
Yeah you can't have it both ways! I mean even the Murdochs have had enough of O'Reilly's sexually harassing ways. I love Saturday Night Live last week when the Weekend Update guys said "You must be so good at sexual harassment that every time it happens, you have to pay out $3.5 million.".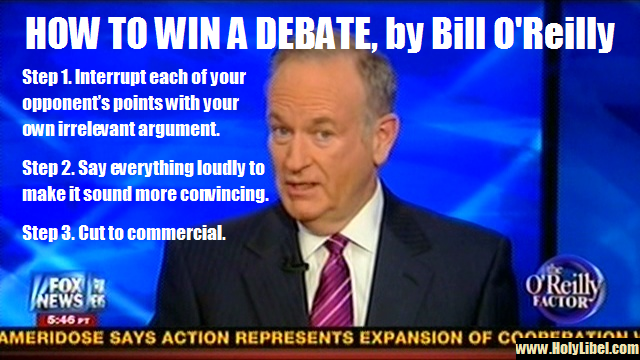 And then there's so much more and we're only beginning to scratch the surface of the Fox News Gentlemen's Club. So Roger Ailes? Gone. O'Reilly? Gone. And now King Deplorable Sean Hannity might be going away as well:
Of course they're going to deny it! That's the conservative protocol – you get caught grabbing pussy, and you immediately deny it. I mean why not? Our president did it! Only makes sense that every single male employee of the closest thing the US has to state run television does it, right? Just once I want to see a conservative go "Yeah I grabbed the pussy!". But you know right before this happened O'Reilly renewed his contract:
But there's far more to this story that you might think. Turns out that with that contract renewal, comes a very, very nice pay day for O'Reilly. Where do you get that job where they can pay you millions to not work? Did they sell their souls to Satan?
[font size="8"]Jason Chaffetz[/font]
Spin that shit! Come on no whammy no whammy no whammy no whammy no whammy… stop! No, a whammy!
Spin it again. And it lands on… "going rogue". So Jason Chaffetz went rogue this week like a bad spy movie. The idea of "going rogue" is currently the biggest cliché in movies. You have "Spectre", where James Bond went rogue. "Jason Bourne", where Jason Bourne went rogue. "The Fate Of The Furious", where Dominick Torretto went rogue. You have "The Man From U.N.C.L.E.", where Napoleon Solo goes rogue. "Mission: Impossible Rogue Nation", where Ethan Hunt went rogue. You had "Batman Vs Superman", "The Lego Batman Movie", and "The Dark Knight Rises", where Batman goes rogue. You had "Jack Reacher: Never Go Back", where Jack Reacher went rogue. And of course, "Rogue One: A Star Wars Story" where the Rebel Alliance goes rogue to steal the plans to the Death Star. I could literally do this all day! And I've got that kind of time. So what happens when a sitting Congressman goes rogue? Well… this aint like any of those movies.
Wait – he thinks public service should have term limits? Why doesn't he tell that to some of his fellow Congressmen? But there's got to be more to this story hasn't there? Why is he retiring so suddenly and abruptly?
Well that doesn't really explain much. Why did Jason Chaffetz go rogue? Could it be that he said some stupid shit about Hillary's e-mails a couple of months ago? You know the phrase "beating a dead horse" I don't think is in the GOP's vocabulary. Because they love to beat them some dead horses.
Or could it have something to do with this?
[font size="8"]Donald Trump[/font]
Let's spin it to win it! Ooh, that was a nice strong spin right there. And it lands on… clip without context!
When did Bryan Fischer attend the Roast Of Bill O'Reilly? Although that's one thing I think I actually agree with him on! Just planting seeds! If they bear fruit, I don't know. Spin it again! And it lands on…. Donald Trump. Oh and before we get into all things Trump, going back to music, you know the new Gorillaz album drops this week. Yay! Well, Damon Albarn said there wont be any references to Trump on the new album, despite that there's a bonus track called "The Apprentice"
Oh and if you want to hear the song, here you go:
Now back to the original entry. So stop me if you've heard this one before. A pussy grabber who thinks he's the president goes to meet with another pussy grabber who actually is the Prime Minister of Italy and they walk into a bar… well let's roll the tape.
But that wasn't the only epic fail in this never ending nightmare that is the Donald J. Trump administration – what else was he up to this week? Well first off we got to mention that one of Trumepnfuror's favorite lies about us is that democratic protestors are paid. Well….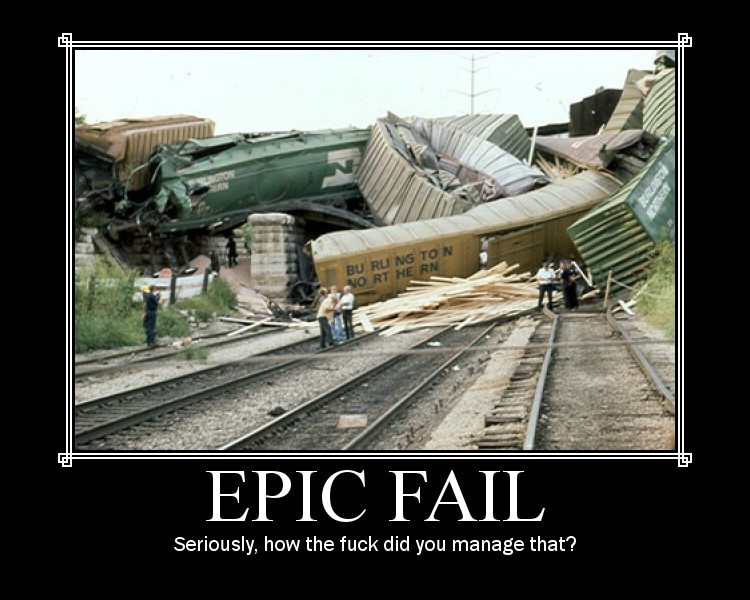 But paid protestors weren't the only thing that has plagued Trump this week. His administration fails on so many levels. And this is just the first 100 days. Remember when he said we would be winning so much that America would be sick of winning?
I like that one! To be fair, I would give him an F--. Maybe an F- when the margin of error is adjusted. But still, it's a colossal fail with very few, if any, wins.
Link to tweet
&t=10s
Oh and you can't discount Donald Trump's 100 Days without him doing the most Donald Trump thing possible. And by that I mean of course – bragging about what else? The ratings!
[font size="8"]Donald Trump[/font]
Let's spin that shit! Ooh, that was a nice strong spin right there! And it lands on… wait for it… Seinfeld!
Well, we have to talk about his dinner guests and I really don't want to because it's making me too fucking angry. And you know who he had over for dinner last week right? Sarah Palin, Ted Nugent, and Kid Rock. Or as Bill Maher called them "the Axis Of Redneck". And Ted Nugent? A guy who has spent the last 8 years threatening to murder anyone he doesn't agree with including Pres. Obama being allowed in the fucking White House? Where is the outrage there?
You know… Yeah BOOOOOOOOOOOOOOOOOOOOOOOOOO!!!!!!! You know one can only hope that Sarah Palin, Ted Nugent, and Kid Rock were treated to the standards of dining excellence that the Trump brand
is known for
. I mean come on, at least he has good cake, right? "The best cake, nobody makes better cake than the restaurant at Trump Tower, OK?" Well, what else happened at the dinner?
So let's throw that picture up there:
BOOOOOOOOOOOOOOOOOOOOOOOOOOOOOOO!!!! Dude, Ted Nugent spent the last 8 years threatening to murder any government official he's disagreeing with. You know threatening to murder the previous president and dining with the current one at the White House, is like getting in a car accident with the governor's daughter, and then getting elected governor. It just doesn't work that way, am I right? Maybe Ted Nugent listens to too much NOFX?
NOFX is not to be taken seriously. Just kidding, we love NOFX here. We're trying to get them on the show at some point. But as you can expect the usual backlash happens. I mean what can you expect from a guy who does this to grills?
Ooh, that's a good one. But let's think about Trump's guests here for a minute – the biggest airhead in the history of American politics (and I'm not including SE Cupp or Ann Coulter), you have a pants shitting draft dodger who adopted a 17 year old for sex, and you have a guy who will someday be a member of the "hold my beer and watch this crowd". But now here's the demand for an apology:
You know, I think Kid Rock, Ted Nugent, and Ted Cruz should team up and open their own gun themed restaurant. Ted Nugent can kill the food with machine guns, Kid Rock can operate the grill with machine guns, and Ted Cruz can cook the food with machine guns. It's a Triple Gun!
[font size="8"]Donald Trump[/font]
Let's spin the wheel! Wheel goes round, wheel goes round, wheel goes round! Where does it stop, nobody knows! And it lands on… North Korea!
Yes that's our current president praising the guy he currently wants to bomb the living shit out of! Spin it again! And it lands on… Donald Trump. I originally wanted to talk about Trump supporters suing for claiming that Trump encouraged them to incite violence but didn't like the entry. This is much better, so you know that Trump gave an interview to the "FAKE NEWS!!!!" AP and well, the biggest reveal of the whole thing – is how "unintelligible" he is. So let's go through this thing.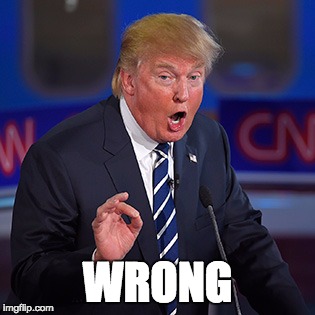 Yes. This is our president here, folks. This is the man who is currently in charge of the free world – and nobody can understand what the fuck he is talking about! Remember last year when this happened?
Yes – that's an unaltered screen cap of the republican presidential debates with "unintelligible yelling", but that was a debate and nobody could understand Trump then. Now Trump is our president, he's giving a one on one interview – and nobody can understand him!
And then further down in the interview:
How would you like to be the guy taking dictation on this speech and have to write "(unintelligible)" without dying laughing? This guy is our president! This fucking guy! What would happen in famous speeches if you tried that? Wouldn't be the same would it? I mean JFK's speech!
We choose not to go to the moon and do the other thing! (unintelligible)
Or how about William Wallace from Braveheart?
Aye, fight and you may die. Run, and you'll live... at least a while. And dying in your beds, many years from now, would you be willin' to trade ALL the days, from this day to that, for one chance, just one chance, to come back here and tell our enemies that they may take our lives, but they'll never take... (unintelligible)!
Or what about the Joker from the Dark Knight?
I just did what I do best. I took your little plan and I turned it on itself. Look what I did to this city with a few drums of gas and a couple of bullets. Hmmm? You know... You know what I've noticed? Nobody panics when things go "according to plan." Even if the plan is horrifying! If, tomorrow, I tell the press that, like, a gang banger will get shot, or a truckload of soldiers will be blown up, nobody panics, because it's all "part of the plan". But when I say that one little old mayor will die, well then (unintelligible)!
I could literally do this all day! And I do mean literally! I'll just do one more for good measure – Fight Club:
Man, I see in fight club the strongest and smartest men who've ever lived. I see all this potential, and I see squandering. God damn it, an entire generation pumping gas, waiting tables; slaves with white collars. Advertising has us chasing cars and clothes, working jobs we hate so we can buy shit we don't need. We're the middle children of history, man. (unintelligible) Our Great War's a spiritual war... our Great Depression is our lives. We've all been raised on television to believe that one day we'd all be (unintelligible). But we won't. And we're slowly learning that fact. And we're very, very pissed off.
Huffpost, by the way breaks down all the crazy shit that Trump said and contradicted himself on in that interview, such as:
[font size="8"]Steve King[/font]
Let's spin the wheel, shall we? And it lands on…. Wait for it… clip without context!
Closet Nazis? So tell me discount Tony Stark - weren't the Nazis already outed on the Producers? Sorry, Theodore, but I think Mel Brooks already beat you to it.
Spin it again! And it lands on… People Who Somehow Got Elected! Hit it! Politicians at national, state and local levels who are so terrible , you wonder how they got elected in the first place. Or in this case reelected. It's now time for another installment of:
This week: Iowa representative Steve King. There's racism, then there's southern racism, and then Steve King takes it to a whole new level of batshit crazy. And in case you think we're kidding, he says some horribly racist, backwards shit nearly every single day. He's not just a part of the problem that we have Trump as our president. No, he's a massive part of the cause of the reason why we have Trump as our president. Yes, you heard me. This week, he said this:
Link to tweet
Yes, booo!!! You know, fine ales, wines, and liquors are meant to be drank in celebration when something good happens. Not to celebrate something terrible happening. Steve King just answered the question Bill Maher asked – "What would a dick do?". This is exactly what a dick would do. But this isn't the only time Steve King got caught saying something racist. There's this:
So if Steve King is on the right side of Donald Trump, then who's on the wrong side? That is the one million dollar question on the table. In fact in the last month, he has also said that we can't rebuild civilization with somebody else's babies. Damn, so there goes my plan.
But if you think these are isolated incidents, you are wrong. You're as wrong as Trump saying "wrong" while sniffing… something. Here's a few other choice quotes from Steve King. Like this:
And then there's this. You know – compulsive liars and compulsive racists often go hand in hand, and these people just can't help themselves. Every time you think Steve King is going to stop being a racist, you might think Trump might stop being a liar. In fact Steve King lies so much he thinks Iowa's universities should be "purged of leftists":
Yeah… racists. In fact Steve King's unfiltered, uncensored brand of racism is so horrible that it's attracted the attention of the House Ethics Committee – who himself said he would repeal the "Ethics Commission completely"
Yes, he really hates ethics. That's Iowa rep Steve King – yet another someone who was inexplicably one of the:
[font size="8"]Alex Jones[/font]
Entering the spin zone! Come on no whammy no whammy no whammy no whammy no whammy… STOP!!! And it lands on… clip without context!
Shh! Just let him ramble. Let's bask in this one for all its' batshit crazy glory. Spin it again! And it lands on… Infowars! Shit, we really have to talk about Infowars this week? Can I get a bonus spin? No? OK fine. Well last week we covered Alex Jones and his insane divorce trial. And you know about his "Joker" defense. Well, did you know that he smokes rather potent strains of weed once a year to test their potency? Yes, Alex Jones admits he smokes rather potent strains of weed. Just contemplate that for a minute.
As if it couldn't get any weirder, Alex Jones is one weird dude. Well, coming out of his divorce trial, there were some stunning insane revelations. This is one of the weirder ones. And it's one of those that makes both sides of your brain shut down and go "LET'S FIGURE IT OUT!!!!":
I like that one! But really – conservatives and women. How can any sane women out there support this guy? Really, I want to know! I mean… 150 women by the time he was 16? I couldn't get one! What is he smoking? OK, I answered my own question. By the way, I love Stephen Colbert's new character "Tuck Buckford" who is mocking Alex Jones relentlessly:
&t=9s
Though Colbert doesn't get as angry as Jones does. I don't think even the best actors on the planet could get as angry as Jones does. In fact it took a team of psychiatrists to examine why Alex Jones is literally ripping his shirt off in Infowars videos:
But this is my favorite part of this whole story. Well let's roll tape first.
And this prompted an almost instant from Chobani Yogurt:
[font size="8"]Ann Coulter[/font]
Let's spin the wheel shall we? Wheel goes 'round, wheel goes 'round, wheel goes 'round. And it lands on… Something random in the news!
Fried Chicken And Beer – hey that's the name of my new country music album! Featuring such classics as "Hold My Beer", "Clogged Arteries", and "Wine 'Em And Dine 'Em". Spin it again… and it lands on… Fox News! So here we go with the free speech brigade again. Note – we here the top 10 support free speech 100% and don't think anyone's rights should be trampled on. That disclaimer aside, last week we mentioned that Ann Coulter got bumped from UC Berkeley over violence concerns:
Ooh, I like that one. So Ann got booted from UC Berkeley, who quickly redacted the redaction of the original invite. Yeah you read that right. So what happened when Berkeley tried to invite Ann back to speak at the university?
So let me get this straight – the GOP – the party that hates trial lawyers, is hiring trial lawyers to sue UC Berkeley to allow Ann Coulter, a woman who hates liberalism and liberal education from universities like UC Berkeley to speak.
[font size="8"]Starbucks[/font]
Spin that shit! No whammy no whammy no whammy no whammy no whammy no whammy… stop! And it lands on… another clip without context!
Spin it again! And it lands on… "I Need A Drink"!
And this time we're actually going to talk about a real drink. Sigh… millennials, what the fuck are you doing? I mean really, what the fuck are you doing? Is this what our planet has come to? We really need this as a fucking drink? In case you don't know what I'm talking about, unless you live under a rock, you know that this week, Starbucks debuted this as a drink.
This is a real fucking product! This exists! And it's so controversial that it's causing a shit storm on both sides. The people who love this drink really love it. And the people who hate this drink really hate it.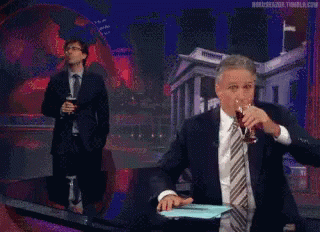 Come on, if you make Katy Perry gag, you know your product is shit! But how shitty is it? Well…
By the way – l love Jimmy Kimmel's latest offering – the "Fuck-It-Ccino":
[font size="8"]Stupidest State Contest Round 12: Montana Vs. Missouri[/font]
Let's spin the wheel one final time this week… and it lands on… Stupidest State Contest, hit it!
16 states will enter, and only one state will be crowned the new Top 10 Conservative Idiots Stupidest State! If you need a reminder of the conferences, there's the Batshit Conference, the Fiscal Irresponsibility Conference, the Gun Nut Conference, and the Family Values Conference. Last week, Kansas out spent Michigan in the area of batshit crazy to become the greediest state! They will go on to face Texas in the Layover League Championship next week! Whew!!! And the odds are going to be about even in the Kansas – Texas shootout. This week – the Flyover League darlings in Tennessee are awaiting their opponent. Who will outduel to be called the reigning champion of the Gun Nut Conference? Yes – the Gun Nut Conference, where shooting first and asking questions later isn't just a way of life, it's mandatory! Who will be the last state to enter the Final Four? Will it be Montana's white supremacists or will it be Missouri's heavily armed police? Let's get out our brackets, shall we?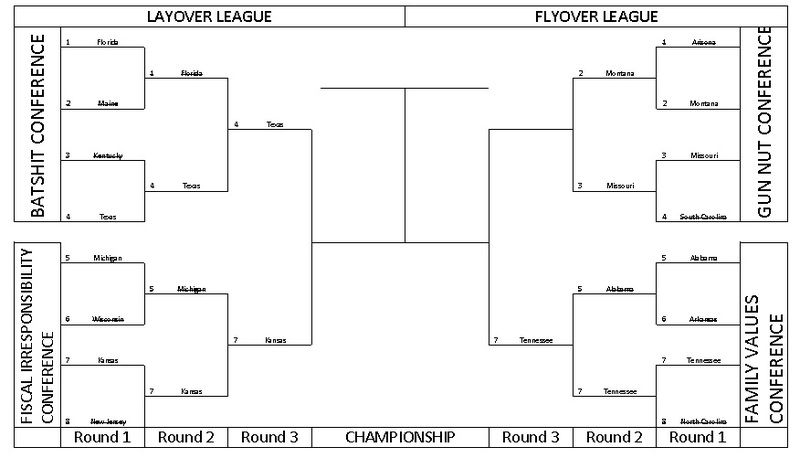 [font size="6"]Round 12: Gun Nut Conference Championship: #2 Montana Vs #3 Missouri[/font]
[font size="4"]Montana [/font]
So next on our Stupidest State Contest, we go back to none other than the Treasure State, Montana. You know folks, Montana is the home to some world class ski resorts including Whitefish, Kalliope, The Montana Snowbowl, the Bridge Bowl, and Red Lodge. It's also home to such universities as the University Of Montana, UM Missoula, and Flathead Valley. It's also the home of Yellowstone National Park – the basis for one of the most popular cartoon characters of all time – Yogi Bear. I hope Ranger Rick isn't around because Yogi looks like he's going to steal some picnic baskets. And it's also the home of Old Faithful. But you know what else Montana is the home of? It's the home of racism. And lots and lots of it! You know we reported on this incident a lot the last time we visited Montana. But it's not going away any time soon. The alt right (or alt reich), is getting crazier and crazier, and when death threats are involved, that can't be a good thing, can it?
And why do we get the uneasy feeling that when the Nazis are happy, that can't be a good thing at all, can it? And in case you're wondering if Montana's gun nuts couldn't be any more blatantly racist, their governor is among many who flat out rejects the idea of Sharia Law. So if you're keeping score at home, Sharia Law – not OK, Deuteronomy Law – why that's just fine and dandy!
So what does this have to do with Montana and guns? Well guns and excessive racism tend to go hand in hand, as evidenced with the emergence of the Black Lives Matter movement, and the combination of extremely loose guns with a culture deeply engrossed in hardcore racism, and you get Montana. In fact this was a bill that actually made it to the governor's office this very week:
Gee………. Ya think guns in restaurants is a bad idea? I mean we live in a country where this exists:
Yup – guns and alcohol! What a magnificent combination! So you think guns in restaurants is a bad idea do you? Well this is even coming from a governor who got endorsements from not one, not two, but 3, yes, 3 different "gun rights" organizations and the NRA. Why do gun rights organizations exist? Guns have more rights than people in this country!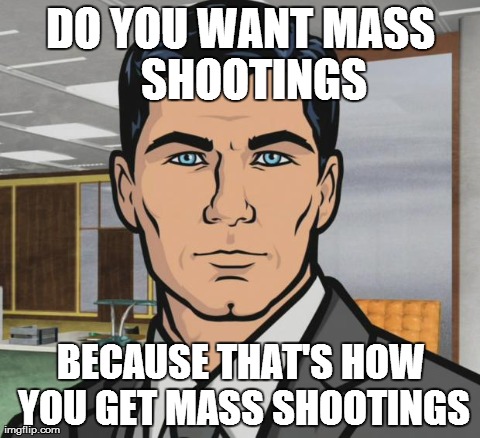 And by the way if you're wondering if Montana's gun nuts are as crazy as their state legislatures, I give you this:
And Montana is also the home of the Doomsday Preppers craze. I'm almost kind of obsessed with doomsday preppers – because they're a special breed of crazy. If you don't believe me, just watch last year's doomsday flick "10 Cloverfield Lane" and witness the insanity of John Goodman's character. If Montana wins, in the next round we're going to do a deep dive on doomsday preppers. So here's how crazy doomsday preppers are in Montana:
[font size="4"]Missouri [/font]
Finally, the last state we have to cover in the Hateful 8 is none other than the Show Me State – and of course you know them as Missouri. Missouri is the home of such universities as the University Of Missouri (aka Mizzou), Missouri State, Linderwood, and University Of Missouri – St. Louis. Missouri is also the home of Branson – yes, picture all the bland entertainment of the Las Vegas Strip – except even blander and no Las Vegas Strip. Branson is the home of the comedy stylings of Yakov Smirnof (in Soviet Russia, war fights you!), and country music and doo wop tribute bands. And you'd think after the massive, worldwide fallout from the horrifying shooting of Michael Brown, you would think that Missouri would know better when it comes to guns!
So Missouri is one of the states in the country with the highest concentration of gun deaths. Surpassing even NRA favorite South Carolina. And in case you're wondering if the candidates in Missouri would put a stop to this, well…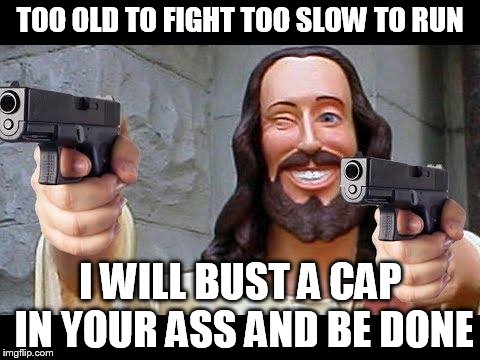 And Missouri is also the home of Rush Limabugh. Sure, he may live in a gaudy palace in Miami now, and by the way we really need to teach conservatives some lessons in interior decorating, am I right? I mean here's Limbaugh's house:
Compare that with Trump's: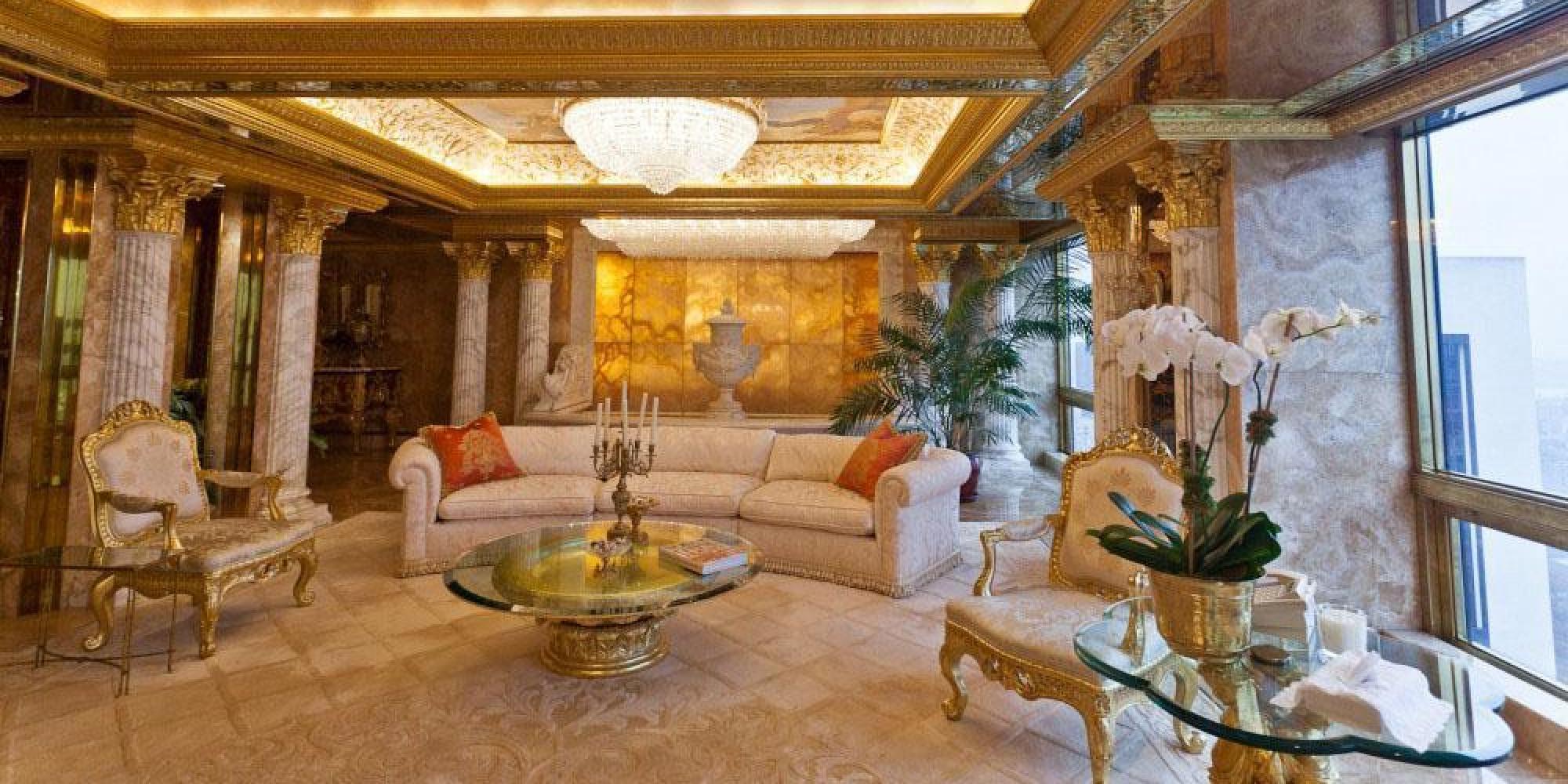 Can't tell the difference, can you? Am I right? Getting off track here. But Limbaugh has said things on guns like this:
Yeah BOOOOOOOOOOOOOOOOOOOOOOOOO!!!! Blaming liberalism for gun shootings is like blaming your weight gain on the protein supplement you bought after you clicked the "You May Like" button with the headline "MEN TURNING INTO BEASTS WITH POWERFUL NEW MARKET TESTED WEIGHT GAIN SUPPLEMENT!" Dude, you clicked on a link in the "You May Like" section and ordered without reading a word. You deserve whatever side effects you get. Thank you! You both know the dog didn't do it, And in case you're also wondering , Missouri leads the whole United States in the terms of the most stolen guns in the country!
And then there's even more than that! You know if you're wondering if Missouri's lawmakers have learned their lessons in their reckless disregard for the 2nd amendment, you're not alone:
[font size="4"]And The Winner Is… [/font]
Oh my god, Montana has outdueled Missouri and they will be headed to face Tennessee for the Flyover League championship. This was a beat down. Montana has all the country's gun manufacturers and they have all the guns. They took no shit from the police in Missouri! Final score – 101 – 78! Wow, holy crap that was epic! They will go on to face Tennessee in next week's Flyover League Championship. Just that and the Layover Championship remain until we crown our stupidest state! Stay tuned for next week's Layover League championship – Kansas. Texas. This will be epic!
[font size="8"]And now this:[/font]
[font size="8"]Dreamcar[/font]
Ladies and gentlemen, we have a brand new band to present to you. So new their album isn't even out yet – and that's a first for the Top 10! Playing their song "Kill For Candy" off their new album "Dreamcar", available everywhere on 5/12/17, please welcome Dreamcar!
Yeah how about that?
See you next week!
0 replies, 6726 views