Wed May 24, 2017, 01:00 PM
Initech (93,559 posts)
Top 10 Conservative Idiots Minis #2: The Ballad Of Seth Rich Edition
Top 10 Conservative Idiots Minis #2: The Ballad Of Seth Rich Edition
Welcome back to the Top 10 Conservative Idiots! Please stop asking for a quote on my auto insurance because we both know that ain't happening! You didn't really think I was going to leave you hanging for two weeks, did you? Because what kind of host would that make me? Not a very good one if you ask me! So I'm a Ducks fan. Yeah I'm extremely bitter about the ugly loss in Nashville , and we can't excuse the Nashville fans for murdering ducks and throwing them on the ice. We wouldn't murder whatever their mascot is and throw it on the ice, would we? No, so stop doing it. It's not funny. But we also can't excuse Nick Ritchie going full Inglorious Basterds, either. And if there's one thing you don't do – it's that you don't go full Inglorious Basterds. That was just wrong. Anyway I'm done with the Predators, Ottawa or Pittsburgh in 4. Enough of the intro, we're trying to make this one short. But first we have to play the video of John Oliver covering "Stupid Watergate".
So you know we live in an era where's there's just constant fuck ups coming from every single angle of the Trump administration. And we can't let this go for too long without making fun it. And it's been a while since we've done a mini edition. And really where can you go after doing a 15 round Stupidest State contest with Texas winning it all? It will be hard to top that, but we shall try. But this has just four entries on it, and we will try to keep it short. And by the way – we're coming back bigger than ever with a new format on June 3rd! New look, same Top 10 taste! So in the number one slot, we have got to talk about Trump's (1) trip to Saudi Arabia, which was as you can imagine, a total clusterfuck. In the number 2 slot, we're going to talk about Donald Trump Supporters (2) because, well, they crazy, and there's a ton of them this week including the guy who got kicked off a United Airlines flight for wearing a MAGA hat, while fundamentalists offer bizarre reasons why The Donald is tanking. In the number 3 slot is Sean Hannity (3) and we have to talk about his cluster fuck involving Seth Rich who was the victim of a horrific murder. Well if you pay attention to Fox News at all, it was a liberal conspiracy! Except it wasn't. At number 4, since we like to end on the lighter side, we got to talk about the hack of the latest movie in the Pirates Of The Caribbean series! Yes, a movie about pirates got hijacked by actual pirates! That's so meta! Enjoy! And as always don't forget the
key
!
[font size="8"]Mr. Trump Goes To Saudi Arabia[/font]
Hey everybody! This Tuesday, May 23rd, is World Turtle Day! I wonder how Senate Majority Leader and guy who kind of looks like a cartoon turtle Mitch McConnell feels about that?
Excuse me a minute. So If you're keeping score at home, at this point in Obama's first 120 days, he traveled to Ottawa, Canada, London, France, Germany, the Czech Republic, Turkey, Iraq, Mexico, and Trinidad and Tobago. That's a lot of trips! Which you can all find
here
. Now contras t that with Trump – who in the first 120 days in his administration has traveled to Mar-A-Lago, Mar-A-Lago, Mar-A-Lago, Mar-A-Lago, Mar-A-Lago, Mar-A-Lago, and just to change things up, a Trump brand golf course in New Jersey. But this week – he made his international debut by going to Saudi Arabia – you know – the country that made religious hatred and beheadings fashionable again – and he did this: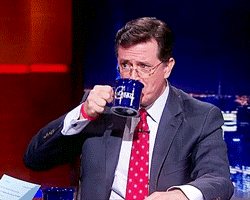 Yes, we literally just gave one of the most hostile countries in the Middle East $110 BILLION, yes BILLION with a B, in free weapons and armory! Which country will they invade? Any takers? Will it be Yemen? Or Yemen's less successful brother Oman? Or it will be Saudi Arabia's Mexico – UAE? Or will it be Qatar – which in Devin Townsend's concept album Ziltoid The Omniscient was the centerpiece for the end of the world? Or will it be Syria? Anyone? But here's the crazy thing about this whole trip. Guess who went with him? Why it's none other than Toby "Put A Boot Up Their Ass, It's The American Way" Keith! And if you can guess the all-male concert was a total snoozefest, you are correct! Because no women are allowed out in public in Saudi Arabia!
By the way there is tape of this:
Wow, what a diverse crowd! And Toby Keith didn't get to play any of his staples, like "Courtesy Of The Red White And Blue", or any of his songs about drinking like "Whiskey Girl", or "Beer For My Horses", or "Beers Ago", or "Red Solo Cup", or "I Love This Bar", or "Drinks After Work" because alcohol is forbidden in Muslim society! Which I'm sure killed him inside. But Trump did do a drive by in a golf cart, because, why not?
By my favorite thing about this trip – what was Trump doing with the Arab sheiks and that orb? Can we show that?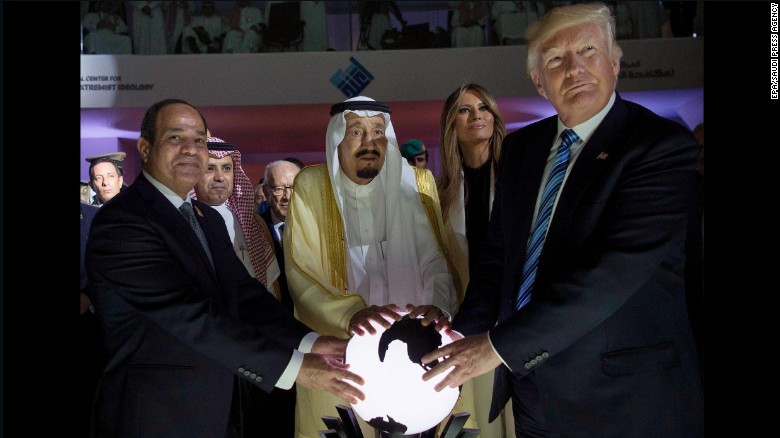 Are we sure that's an orb and not a fidget spinner? Is this Crazy Donnie's Fancy Fidget Spinners Emporium? Looking for Fidget Spinners? Come to Crazy Donnie's today! We have all kinds of crazy fidget spinners including this one from Cartier:
What are they doing? Are they summoning the Power Rangers? Trump Rangers!!! GO!!! But I saw some great Photoshops over this, like this one:
And this one:
But then I love that the Church Of Satan had to clarify that what happened on Saturday was *NOT*, and I repeat, *WAS NOT* a Satanic Ritual:
Link to tweet
[font size="8"]Racists In The News[/font]
Remember when that was a scandal? Oh those were the days! And you know after the terrible concert attack in Manchester yesterday, I almost considered not doing this this week, but hardcore conservative conspiracy theorists like Alex Jones – a poster boy for Rageaholics Anonymous, said this in light of the terror attacks: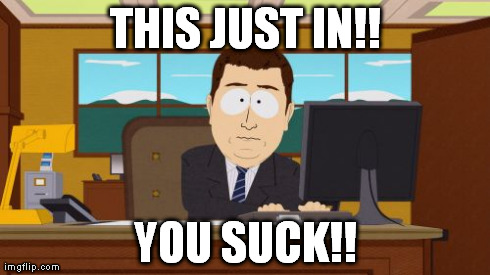 Yeah BOOOOOOOOOOOOOOOOOOOOOOOOOOOOOOO!!!! Fuck you Alex. Oh, that felt good. Yeah, fuck you Alex. And fuck you people who still listen to this crap! Seriously, what are we supposed to do? Not have any fun? Just sit and go to work and church? Hell no. That sounds like hell. Never mind that we *LITERALLY ARMED ISIS*, the conservatives would rather just blame liberals like the heartless assholes that they are. But oh if you think Alex Jones' comments are horrible, it gets worse! Never mind that we just armed the Saudis, and ISIS was getting their weapons and armory from Saudi Arabia (but don't tell that to the Trumppers, they'll dismiss it as fake news!), I give you Theodore Shoebat:
Yeah BOOOOOOOOOOOOOOOOOOOOOOOOOOOOOOOOOO!!!!!!! By the way, where have I heard the term "nasty woman" before?
Yeah that's right. What heartless assholes. Both of them. Speaking of heartless assholes, Christian fundamentalists are offering some various and quite fucked up views of why Donald Trump is tanking. Behind door #1 – it's end times fundamentalist nut job and Doomsday Prepper lifestyle salesman Jim Bakker:
Yeah thanks for playing Jim! We have some lovely parting gifts of fear and paranoia for you at the door! Now what's behind door #2? Why it's Mississippi pastor Rick Joyner! Tell me discount Jurassic Park founder John Hammond, what say you about this crisis?
Dude… how is Trump being used in an "incredible way"? Besides arming the terrorists and making an ass of himself in Isreal? I mean we don't even have to point out the irony here. First he touches an orb, now he's touching a wall.
Which may or may not have caused a giant sink hole to open up at his Mar-A-Lago home away from home:
So is that the miracle Jesus had in mind that preacher #2 predicted? Is this how you "drain the swamp"? Well, most of Florida is technically swamp land. Just saying. But getting back to our main story of Trump supporters what's behind door #3?
That is one of the most insane theories I've ever seen. That would be like getting in a fender bender and then causing more fender benders to justify the fender bender you were just in. but logic escapes the Trump supporters. Like this guy who was on a flight on – you guessed it – United Airlines! MAGA!!!!
[font size="8"]Sean Hannity[/font]
We were originally going to make this mini edition 3 entries, but the Sean Hannity / Seth Rich clusterfuck is too crazy and stupid to ignore, so we had to make room for it. We need to get a folk musician here to tell The Ballad Of Seth Rich. And Sean Hannity. I mean just… wow. This what we in the business of armchair journalism like to call "going for broke". Or when you're in a gigantic hole, as Sean Hannity currently is, you're supposed to stop digging. Hannity's hole is currently half way to earth's core. He may reach China at this point. We have to talk about the horrifying murder of Seth Rich for a minute. You know he was a DNC employee who was murdered outside his home in Washington DC. But if you've seen the Sean Hannity show lately, you know Fox News is trying to push an epic clusterfuck of a conspiracy theory surrounding his death.
How fucking stupid does this story have to get for it to be retracted by Fox News? I mean this is the network that for 15 years has peddled a war against department stores, conservatives and liberals. Which we covered in
Idiots #2-4
in "How Is This Still A Thing". And yes Hannity does fail in his attempt to go full Alex Jones on this story. And I mean even the employees at Fox News are disgusted at Hannity's attempt at trying to bust open a conspiracy theory of "epic?" proportions.
And then Fox News detracted the whole story after it was proven to be, oh yeah, a giant steaming load of 100% grade A bullshit:
But Sean Hannity won't let it go! He claims to have a "bombshell". This is why Fake News (*Trump voice*) is such a concern, and Fox News is a huge peddler of fake news bullshit. Maybe even more so than Outbrain, RevContent, and Taboola. But he won't let it go, and now he's playing the victim as if he's the one who didn't hawk his own bullshit story. And you know his source? None other than king douchebag of the internet – Kim Dotcom!
And if this whole thing wasn't more deserving of a Facepalm, guess what? Hannity not only isn't letting it go, Fox News retracted the story themselves as bullshit (and how often does that happen?), he says "I RETRACTED NOTHING!!!!!". Like that's somehow supposed to make it all OK? For those keeping score at home, it's liberals – 1, Fox News – 0, and Sean Hannity is somewhere between zero and negative infinity.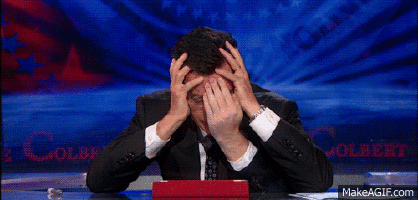 [font size="8"]Pirates Of Pirates Of The Carribbean: Hackers Troll No Tales[/font]
Can we get some music for this one?
Yeah! So Pirates Of The Caribbean: Dead Men Tell No Tales hits theaters this weekend – May 26th, 2017. But did you know that there's been a battle between Disney and hackers over the movie's release? Yes it's quite literally Pirates Of Pirates Of The Caribbean. Subtitle: Hackers Trolll No Tales. And the story and the battle between Disney and the hackers is quite insane. Here's more.
You know what this is like? This is like that movie cliché where they go to the president or the head of the CIA or FBI and they say "WE DO NOT NEGOTIATE WITH TERRORISTS!!!". But in fact as the hackers are quickly learning, unlike the ransom demands of terrorists, piracy does not pay. In fact, it probably never will!
So how do you troll the trolls in this case? Well Disney had the best response to this madness, and I think the democrats could take a page when debating with trolls, right wing nut jobs, and your racist uncles everywhere:
Top 10 Conservative Idiots returns June 7th! See you then!
2 replies, 5042 views
Replies to this discussion thread
---
Response to Initech (Original post)
Wed May 24, 2017, 01:14 PM
irisblue (29,125 posts)
1. KnR
---
Response to Initech (Original post)
Wed May 24, 2017, 01:57 PM
niyad (91,521 posts)
2. k and r