Tue Jan 25, 2022, 12:18 PM
Omaha Steve (85,559 posts)
GM to spend nearly $7B on EV, battery plants in Michigan
Source:
AP
LANSING, Mich. (AP) ó General Motors is making the largest investment in company history in its home state of Michigan, announcing plans to spend nearly $7 billion to convert a factory to make electric pickup trucks and to build a new battery cell plant.
The moves, announced Tuesday in the state capital of Lansing, will create up to 4,000 jobs and keep another 1,000 already employed at an underutilized assembly plant north of Detroit.
The automaker plans to spend up to $4 billion converting and expanding its Orion Township assembly factory to make electric pickups and $1.5 billion to $2.5 billion building a third U.S. battery cell plant with a joint-venture partner in Lansing.
Michiganís economic development board on Tuesday approved $824 million in incentives and assistance for Detroit-based GM. The package was unveiled and authorized by the Michigan Strategic Fund Board. It includes a $600 million grant to GM and Ultium Cells, the venture between the carmaker and LG Energy Solution, and a $158 million tax break for Ultium. The board also approved $66.1 million to help a local electric utility and township upgrade infrastructure at the battery factory site.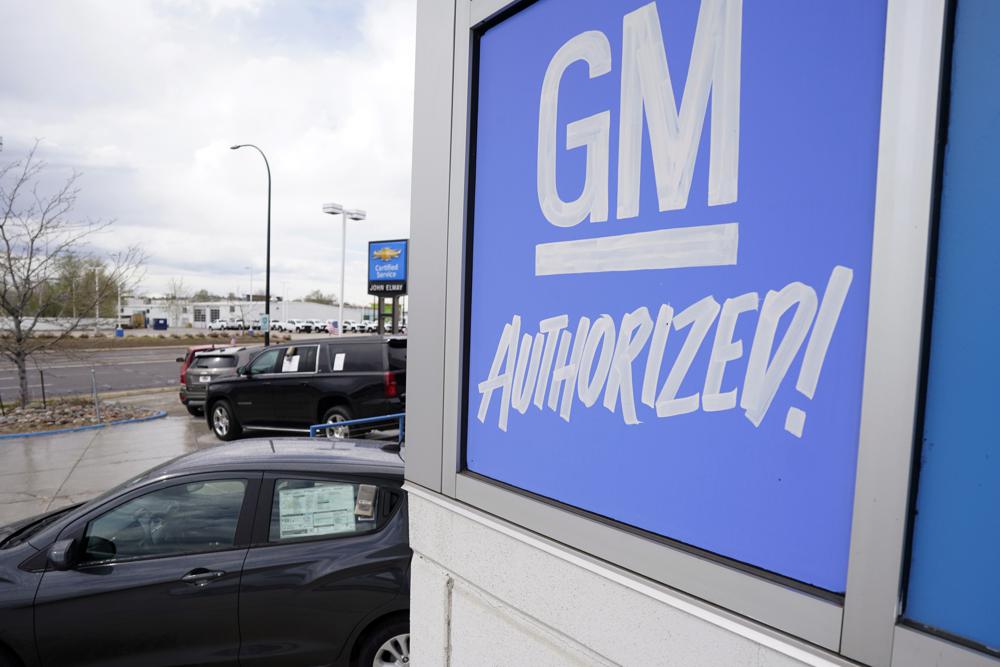 FILE- In this May 2, 2021, file photo, a General Motors sign hangs on the side of a Chevrolet showroom in Englewood, Colo. Michigan's economic development board on Tuesday, Jan. 25, 2022 approved $824 million in incentives and assistance for General Motors Co. to put electric vehicle and battery plants in its home state, adding as many as 4,000 jobs. (AP Photo/David Zalubowski, File)
Read more:
https://apnews.com/article/technology-business-michigan-detroit-electric-vehicles-0bce16cc56438cc2c7b59e2d0a1b564f
4 replies, 956 views
Replies to this discussion thread
| | | | |
| --- | --- | --- | --- |
| 4 replies | Author | Time | Post |
| GM to spend nearly $7B on EV, battery plants in Michigan (Original post) | Omaha Steve | Jan 2022 | OP |
| | GB_RN | Jan 2022 | #1 |
| | SunSeeker | Jan 2022 | #2 |
| | gfwzig | Jan 2022 | #3 |
| | monkeyman1 | Jan 2022 | #4 |
---
Response to Omaha Steve (Original post)
Tue Jan 25, 2022, 01:59 PM
GB_RN (1,446 posts)
1. Good News For Michigan.
I just read this morning that Idaho is sitting on top of one of the world's largest deposits of cobalt. Cobalt is a necessary ingredient in making Li-Ion batteries. Whether you think that's a good thing or not, it would certainly (help) free us of the perils of importing cobalt from Africa and other politically unstable areas, and as well as help control prices. Assuming of course, that any mining of said cobalt actually occurs. Mining permits have to be issued, ecological surveys done before that, etc. Lawsuits probably out the wazoo to hold it all up...🤷‍♂️
---
Response to Omaha Steve (Original post)
Tue Jan 25, 2022, 04:14 PM
SunSeeker (46,708 posts)
2. Hopefully they'll be better than those self-combusting Korean batteries they put in Chevy Bolts!
I sold Chevy back my 2019 Chevy Bolt EV under the CA Lemon Law.
---
Response to Omaha Steve (Original post)
Tue Jan 25, 2022, 05:12 PM
gfwzig (93 posts)
3. Big talk but where are they getting the Lithium for the batteries???? China
---