Tue Mar 5, 2019, 09:19 PM
appalachiablue (32,123 posts)
MONSANTO: First High Stakes Federal Trial Begins In Roundup Weed Killer Cancer Claim
Last edited Tue Mar 5, 2019, 11:25 PM - Edit history (1)
"Monsanto trial: cancer patient says he used herbicide for three decades." Edwin Hardeman says the weed killer Roundup caused him to develop non-Hodgkin lymphoma in this first federal trial. The Guardian, March 5, 2019. -EXCERPTS-
Edwin Hardeman, the first person to challenge Monsanto's Roundup in a federal trial, testified Tuesday that he sprayed the herbicide for nearly three decades and got it on his skin before he was diagnosed with cancer. The 70-year-old Santa Rosa man has alleged that his exposure to Roundup, starting in 1986, when he began applying it to control weeds and poison oak on his properties, caused him to develop non-Hodgkin lymphoma (NHL), a cancer that affects the immune system. Hardeman's high-stakes case is considered a "bellwether" trial for hundreds of other plaintiffs in the US with similar claims, which means the jury verdict could affect future litigation and possible settlements. Monsanto, now owned by German pharmaceutical company Bayer, is facing more than 9,000 similar lawsuits across the US.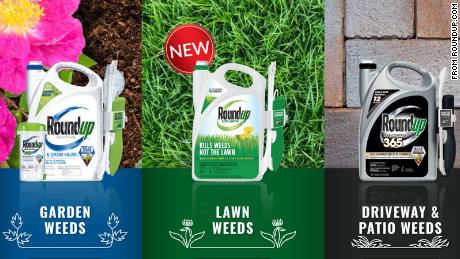 Hardeman is the second person to successfully bring a Roundup cancer case to trial and the first in US federal court. In an historic verdict last August, a California jury sided with Dewayne Johnson, a former school groundskeeper suffering from a terminal cancer, and ruled that Monsanto failed to warn Johnson of the health hazards from exposure to Roundup, had "acted with malice or oppression", and was responsible for "negligent failure". Monsanto was ordered to pay Johnson $289m in damages. Bayer, which appealed the Johnson ruling, suffered a 30% share drop after the groundbreaking verdict. In recent years, there has been growing scrutiny across the globe about the potential health impacts of *GLYPHOSATE*, the product sold under the Roundup brand.
Hardeman said he frequently sprayed Roundup on his properties for about 28 years, first for three years at his home in the coastal town of Gualala and then for roughly 25 years in Santa Rosa, where there was a significant amount of poison oak on his 56-acre property. "It was a regular part of my maintenance," said Hardeman, who demonstrated for the jury how he used a two-gallon sprayer, spraying above his head and toward the ground.
Unlike Johnson's trial, which discussed claims that Monsanto worked to suppress damning research and mislead consumers about safety risks, Hardeman's brief testimony this week did not include any discussions of Monsanto or his beliefs about what caused his cancer. US district judge Vince Chhabria ruled prior to the start of trial that the plaintiffs were barred from discussing Monsanto's influence on government regulators and cancer research, restricting the arguments to scientific study and questions about whether Roundup caused Hardeman's NHL.
Monsanto has continued to argue that Roundup is safe and in this case has suggested Hardeman's hepatitis C could be a possible cause of his cancer. Hardeman testified Tuesday that he was cured of his hepatitis in 2006, long before his NHL diagnosis. -More,
https://www.theguardian.com/us-news/2019/mar/05/monsanto-roundup-trial-cancer-weed-killer
New, "Weedkiller 'raises risk of non-Hodgkin lymphoma by 41%' Study says evidence 'supports link' between exposure to glyphosate and increased risk. The Guardian, Feb. 14, 2019.
https://www.theguardian.com/business/2019/feb/14/weed-killing-products-increase-cancer-risk-of-cancer
New, "Traces of Weed Killer Roundup Glyphosate Found in Beer, Wine, Some Organic Brands," CBS, Feb. 24, 2019.
https://www.democraticunderground.com/1016227382
- Edwin Hardeman & wife. He is the 1st person to successfully bring a Roundup cancer case to trial in US federal court.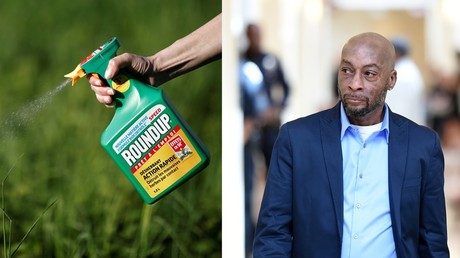 - Dewayne Johnson, fmr CA groundskeeper & terminal cancer patient awarded $289M against Monsanto, Aug. 2018.
- Glyphosate has been detected in children's food including grain snack bars, cereals, crackers, cookies & ice cream.
3 replies, 951 views
Replies to this discussion thread
| | | | |
| --- | --- | --- | --- |
| 3 replies | Author | Time | Post |
| MONSANTO: First High Stakes Federal Trial Begins In Roundup Weed Killer Cancer Claim (Original post) | appalachiablue | Mar 2019 | OP |
| | Botany | Mar 2019 | #1 |
| | appalachiablue | Mar 2019 | #2 |
| | Botany | Mar 2019 | #3 |
---
Response to appalachiablue (Original post)
Tue Mar 5, 2019, 10:58 PM
Botany (60,324 posts)
1. Round up for lawns is not glyphosate but 2-4D
One of the greatest threats to survival of our ecosystem is the introduction of non native plants and animals to our ecology now please tell me what can be done with out using "things" that are toxic?

Box turtles, wood thrushes, native pollinators, monarchs, and millions of other building blocks to the complex and fundamentally important native supportive system are at risk of going extinct... we can not let the perfect be the enemy of the good.
---
Response to Botany (Reply #1)
Tue Mar 5, 2019, 11:44 PM
appalachiablue (32,123 posts)
2. 4-2D takes out the unwanted broadleafs but not the grasses, correct?
When did M. start using Roundup on GMO seeds/food crops- corn, soybeans, oats, etc.? (Mostly interested in commercial Baby formula).

I've read that RU was developed in the 1970s, used as an herbicide by mid 1980s, and in food crops? by mid 1990s.

Are you saying that we need 'toxins' like RU to stop non- native species from threatening our beneficial and native systems and ecology? I'm not following.
---
Response to appalachiablue (Reply #2)
Tue Mar 5, 2019, 11:52 PM
Botany (60,324 posts)
3. Yes
As per now we need the toxins.