Wed Sep 21, 2022, 06:55 PM
HAB911 (8,094 posts)
What has become my favorite photos
are what I call 'belly shots" having an almost x-ray effect and if the light is well balanced overhead/underneath, it can be magical. The best opportunity is when the birds are migrating and soaring on the wind high above with no wing movement. It isn't easy because they can be thousands of feet above.
National Audubon Society just put up an online resource for tracking migratory birds.
"Created by Audubon and nine founding partners, using migration data contributed by hundreds of researchers and institutions, the Bird Migration Explorer is a first-of-its-kind, free, interactive, digital platform that visualizes the heroic annual journeys of 458 North American migratory species. Available in English and Spanish, you can use the Explorer to see the incredible journeys of migratory birds throughout the year, how they connect us across the hemisphere, and the various challenges they face along the way. By mapping where, when, and how extensively species are exposed to human activities and environmental changes, we can develop more effective solutions that will maximize benefits for birds and people."
If you are interested, check it out! I am eagerly awaiting the arrival of white pelicans in mid to late October, wish me luck!
https://explorer.audubon.org/home?zoom=3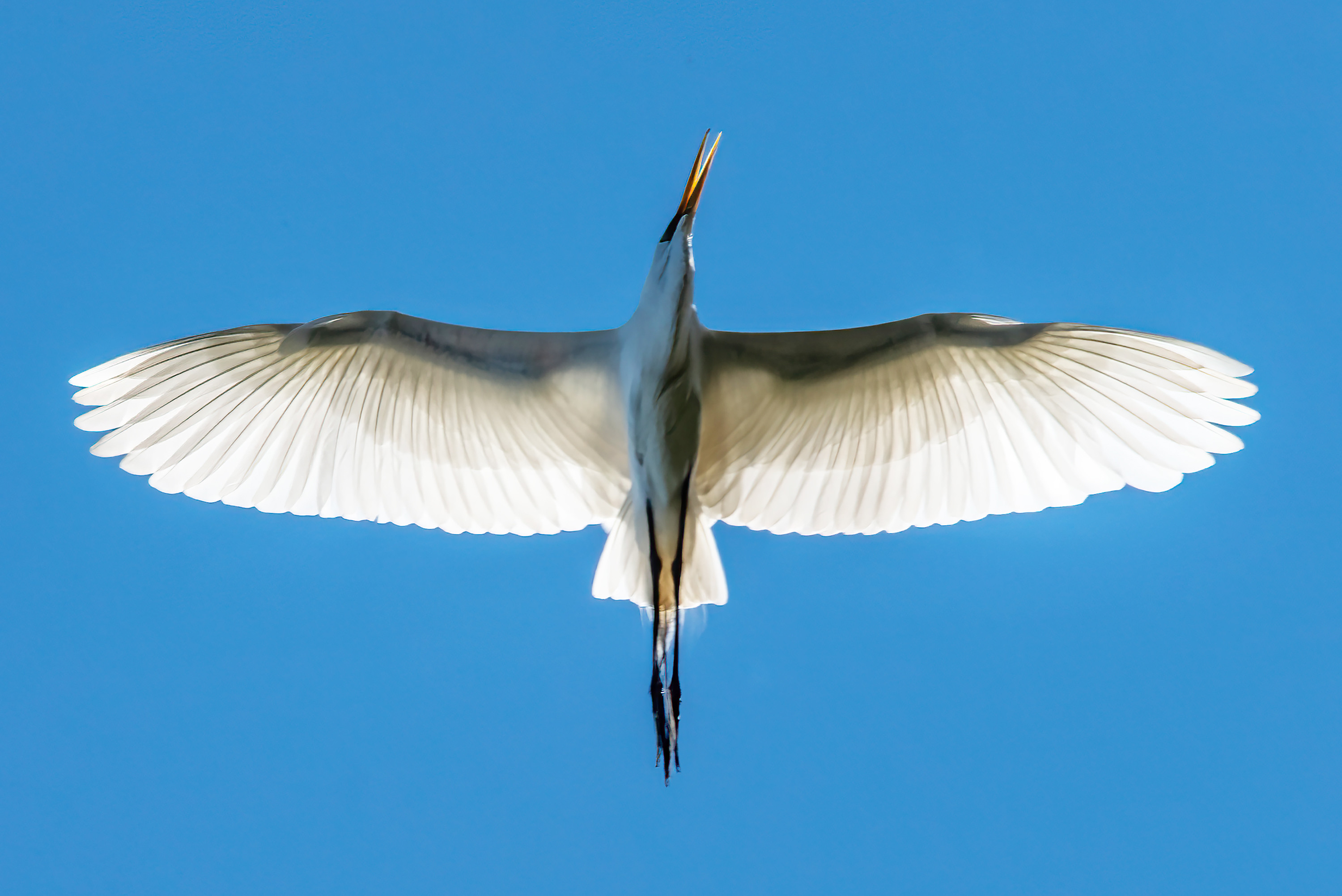 5 replies, 465 views
Replies to this discussion thread
| | | | |
| --- | --- | --- | --- |
| 5 replies | Author | Time | Post |
| What has become my favorite photos (Original post) | HAB911 | Sep 21 | OP |
| | Ferrets are Cool | Sep 21 | #1 |
| | HAB911 | Sep 22 | #4 |
| | Ferrets are Cool | Sep 22 | #5 |
| | CaliforniaPeggy | Sep 21 | #2 |
| | Duppers | Sep 22 | #3 |
---
Response to HAB911 (Original post)
Wed Sep 21, 2022, 07:01 PM
Ferrets are Cool (18,473 posts)
1. I am not as much impressed by the photography as I am your ability to train them
to fly right over your head.
---
Response to Ferrets are Cool (Reply #1)
Thu Sep 22, 2022, 07:21 AM
HAB911 (8,094 posts)
4. LOL, friend posted a seagull photo recently
almost underneath, and said it's not quite a "belly shot". I told him all he has to do is lie on back for 4-5 hours and eventually one will pass directly overhead!
---
Response to HAB911 (Reply #4)
Thu Sep 22, 2022, 07:51 AM
Ferrets are Cool (18,473 posts)
5. Reminds me of people wishing to be National Geographic photographers and not realizing
that it's one of the most demanding jobs in the world. Freezing cold, suffocating heat, swamps with snakes and hordes of mosquito's....it's not the glamour job that people think it is.
Kudos for the patience to do what you do.
---
Response to HAB911 (Original post)
Wed Sep 21, 2022, 08:30 PM
CaliforniaPeggy (143,926 posts)
2. Magical is the word for your photo here, my dear HAB911! Incredibly gorgeous.
So many elements have to come together to get such a photo. And you did it!
I wish you boatloads of luck with the white pelicans!
---
Response to HAB911 (Original post)
Thu Sep 22, 2022, 02:40 AM
Duppers (25,556 posts)
3. Wow!