Thu Jul 28, 2022, 02:46 PM
Eugene (55,512 posts)
Camden County, Georgia files suit to force land sale for spaceport
Source:
Associated Press
Georgia county files suit to force land sale for spaceport
By RUSS BYNUM
July 28, 2022
SAVANNAH, Ga. (AP) — A Georgia county has filed a lawsuit seeking to force a company to sell land on which the county has long planned to build a launchpad for commercial rockets.
Commissioners in coastal Camden County said in a statement Thursday that Union Carbide Co.'s refusal to sell the 4,000 acre (1,600 hectare) property, if allowed to stand, "will cause the County the loss of the Spaceport Project as well as an enormous financial loss in excess of $11 million."
County officials have spent that sum over the past decade seeking to license and build Spaceport Camden, a site for launching satellites into space. Opponents say the project would pose safety and environmental risks that outweigh any economic benefits. The county held a referendum in March in which a large majority voted to kill the land deal.
Commissioners opted to disregard the vote, which they contend violated Georgia's constitution. But Union Carbide balked at the county's efforts to move forward with closing on the property. The company said last week that the deal was off because it had been "repudiated" by voters.
-snip-
Read more:
https://apnews.com/article/science-lawsuits-georgia-referendums-camden-d75de0a000bd056b663d0f11c5c2f8eb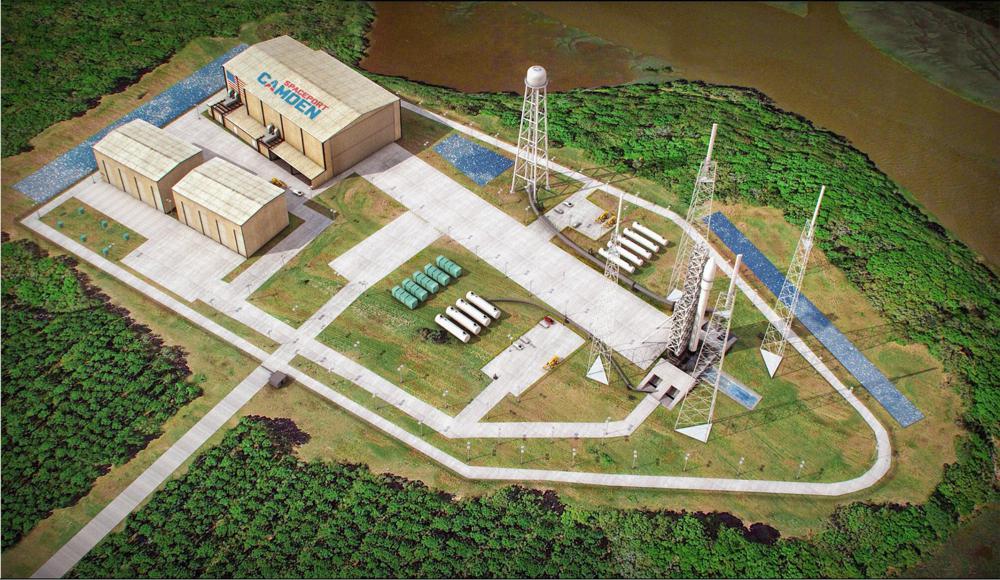 FILE - This artist's sketch provided by Spaceport Camden shows the launch pad complex of the proposed Spaceport Camden in Camden County, Ga. The owner of a large industrial site on the Georgia coast said Thursday, July 21, 2022, it has ended a longstanding agreement to sell the property to a county government that has worked for years toward using the land to built a launch pad for commercial rockets. (Spaceport Camden via AP, File)
0 replies, 489 views