Thu Oct 15, 2015, 05:01 PM
LiberalArkie (14,306 posts)
Stop the Madness: Schizophrenia in America
In his quiet, modest way, Glenn was proud of his robot. It was 1974, at a local high school science fair in Boca Raton, Florida, and Glenn, a 15-year-old sophomore, had spent months painstakingly constructing a jumble of wires and circuits on wheels with three arms, each containing a photosensitive panel. He called it a "light-searching, maze-overcoming robot." The contraption would circle around inside a box until one of the arms detected light, in the form of a bulb Glenn placed at different locations. Then it would move towards the light, circumventing the obstacles that Glenn put in its way.
Someday, Glenn explained to the judges, this kind of technology could be used to mow lawns, even to transport equipment on a lunar terrain in a future space mission. The robot won several prizes, and the next year, Glenn updated the project and won yet more awards in Colorado, where his family had moved. Impressed, one of the judges wrote a letter to Glenn urging him to pursue electronics as a career. In a photo that appeared in the local paper, he is wearing a neatly pressed, button-down shirt and is resting one hand on the robot he created, a hint of smile in the corner of his mouth.
Glenn's younger sister, Tamara, wasn't surprised at his success. Her brother's gifts extended far beyond math and science. He learned Russian in high school because he was curious about the language, and he had a flair for art, drawing cartoons and painting portraits and landscapes, a few of which he managed to sell. "Glenn is without a doubt a fine talent," one teacher wrote on an evaluation. "It's quite nice to see someone this young developing a personal style." He wasn't always at ease with other kids, which made the family's moves—from Colorado to Florida and then back again—difficult for him. But with Tamara and his parents, Earl and Barbara, he was gentle and had an impish sense of humor, playing pranks on his sister and sharing quips from Mad magazine, which he devoured as soon as it arrived in the mail.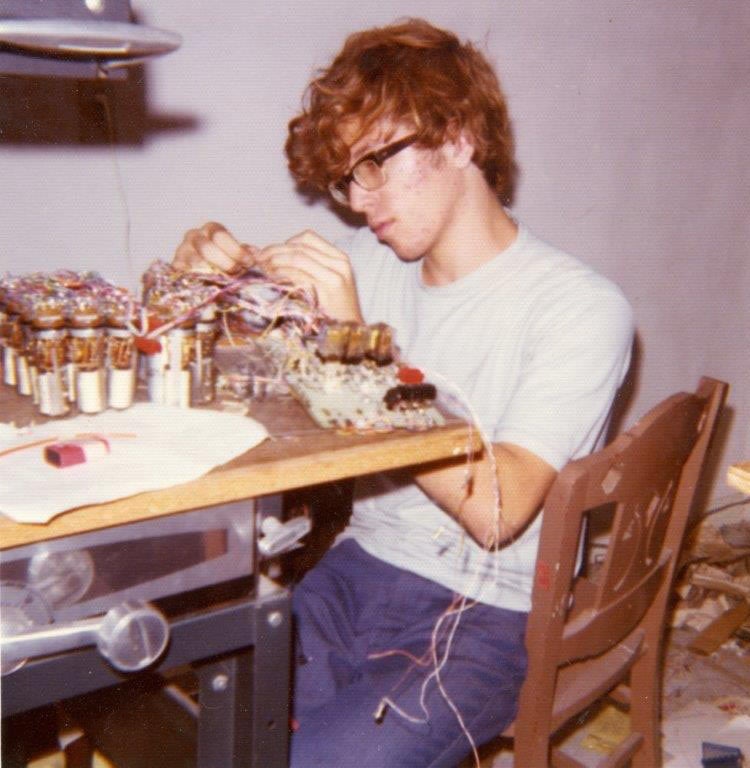 Then, when he was around 17, Glenn abruptly started spending long hours in his room. He stopped talking much, even around his family. One day, Tamara remembers, Glenn went into his room and spent hours destroying his belongings, including his treasured collection of every single Beatles album. On another night, Barbara came home to find Glenn sitting on the floor of the dining room. He'd carved a cross into the wall with a knife, and wouldn't respond when she spoke to him. Glenn's parents sought help from their family physician and a series of psychiatrists and social workers. At first, doctors thought he had bipolar disorder and depression, but after a few months, a psychiatrist hit on the correct diagnosis: Glenn had schizophrenia.
Snip
Note: This is so good.
http://highline.huffingtonpost.com/articles/en/stop-the-madness/
3 replies, 1191 views
Replies to this discussion thread
| | | | |
| --- | --- | --- | --- |
| 3 replies | Author | Time | Post |
| Stop the Madness: Schizophrenia in America (Original post) | LiberalArkie | Oct 2015 | OP |
| | jonno99 | Oct 2015 | #1 |
| | LiberalArkie | Oct 2015 | #2 |
| | Downwinder | Oct 2015 | #3 |
---
Response to LiberalArkie (Original post)
Thu Oct 15, 2015, 05:18 PM
jonno99 (2,620 posts)
1. Thanks for posting this...nt
---
Response to jonno99 (Reply #1)
Thu Oct 15, 2015, 05:21 PM
LiberalArkie (14,306 posts)
2. I have been through "The Voices" so many times in my life. It sneaks up me even in my 60's.
---
Response to LiberalArkie (Original post)
Thu Oct 15, 2015, 08:55 PM
Downwinder (12,869 posts)
3. Excellent. Thank You.