Page: 1
Top 10 Idiots
Profile Information
Member since: Wed May 30, 2018, 12:44 PM
Number of posts: 414

About Me
This is the official DU account for the new format Top 10 Conservative Idiots separate from the host account Initech. The new format Top 10 will launch June 13th, 2018 and all posts related to the Top 10 (promos, etc) will be posted from this account only. If you wish to contact the Top 10 you may do so here: E-mail (all questions, concerns, suggestions, and hate mail welcome): Top10ConIdiots@gmail.com Follow the Top 10 on Twitter: @10Idiots A Facebook page will be created shortly. **This account will ONLY be used to post official Idiots editions, promos, and things related to the Top 10. No other posts will come from this account** Top 10 Wiki: https://www.democraticunderground.com/100211322508
Journal Archives


By now you should know that it's not in the nature of the Top 10 to speak ill of the dead, and that includes accused billionaire pedophile Jeffrey Epstein. But really, fuck billionaire pedophiles, am I right about that? So for this entry, we're not going to make fun of Jeffrey Epstein. Instead, we're going to make fun of *YOU*. Yes, you! Because unless you were a fly on the wall in Epstein's cell the moment he died, do you really know what happened? No you don't, and both sides are guilty of spreading bullshit Epstien conspiracy theories. For this entry, we're going to cut through the bullshit now. There's no point in spreading baseless conspiracy theories unless you're Trump or a member of the MAGA base, and that is one thing that they're great at. So what are the latest developments?






Today's forecast calls for suicide with a slight chance of government sanctioned murder, please do not go outside or on social media unless you have your tin foil hat securely fastened to your head! So we basically had to wade through a gigantic, steaming pile of grade A bullshit just to get to some actual facts and we'll leave you with that image. And I mean come on, if you're the president of the US, maybe you shouldn't tweet garbage? Oh wait, it's Donald Trump, of course all he does is tweet garbage and retweet garbage. Should we be at all surprised by this?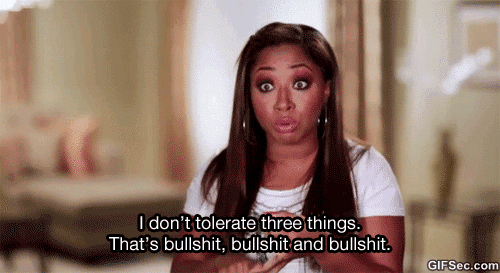 Same! We have a very low tolerance for bullshit here in the Top 10. So why is it a bad thing that bullshit is being spread about Jeffrey Epstein's death? Well as we all know, the spread of bullshit is like a virus and it helps conservatives and hurts us. In an era where you don't know who to believe and what to trust, bullshit is bad for you. Bullshit is everywhere! And in the age of social media, bullshit spreads faster than that giant pile of dinosaur poop from Jurassic Park!






Yes it is, sir! That is a steaming pile of shit. But look, we can't escape that social media disinformation is doing more harm than good. Anyone can put a spin on anything. And conspiracy theorists are out there, and they are everywhere. They ruin just about everything they touch, and they have completely ruined this story by tying it to the Clintons, and shame on Trump for repeating the bullshit. Bullshit starts at the top, and we have a president who is currently full of it. Where does it end?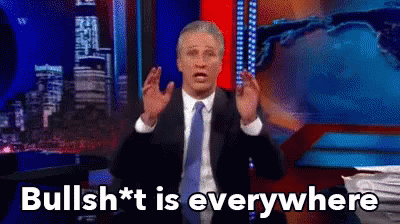 [div style="padding: 20px; background-color: #ffffff; border-radius: 10px; box-shadow: 0px 2px 4px 1px #aaa;"][div style="font-family: arial, helvetica; font-weight: bold; border-bottom: 1px dotted #999; padding-bottom: 8px;"]
[font size="8"]Donald Trump

[br] [/font] [br]

The country has been still shaking and utterly horrified at 3 mass shootings in less than a week. First it was Gilroy at the Gilroy Garlic Festival. Next was the El Paso Wal-Mart shooting, and then the shooting at Dayton. While we're mourning the victims who were senselessly taken from us, who do we turn to if the president of the United States is a raging egomaniacal sociopath? Well, Trump continued to prove, in a not at all shocking way, that he is still that raging egomaniacal sociopath that we've all come to expect from him by now. In fact this might be Trump at his most sickening and disturbing to date. Don't boo yet.






Yeah BOOOOOOOOOOOOOOOOOOOOOOOOOOOOOO!!! How dare you use an infant whose parents were murdered as a photo op? Seriously just when you think that Trump couldn't stoop any lower, new lows are achieved. Just how low is posing with a baby with dead parents as a photo op? Well, Trump could go even lower by attacking comedians who are mocking and trashing him. The mockery is well deserved and Trump deserves every bit of shit flung at him: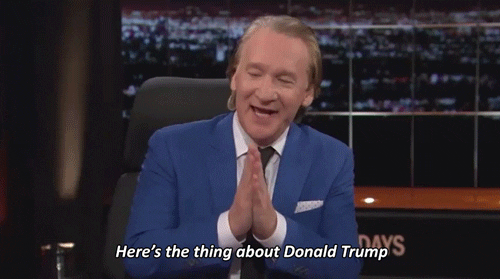 Ooh tell me! You don't want to go there, Trump, because you will not win this war. Bill Maher is smarter and funnier than you will ever be! But yeah someone really needs to take Twitter away from Trump because he just can't help being a complete horse's ass. I mean really, any sane person would literally have to *TRY* to be as big of a dick as Trump is, but with him, it just comes natural.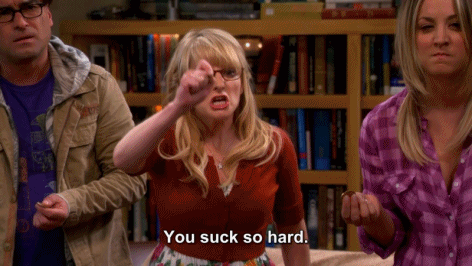 So is this really the guy who you want consoling you in a time of mass tragedy where there's no answers coming from the top? He is the top!!! I mean really he's the only guy on earth with maybe the exception of Boris Johnson, Modi, Duterte, Putin, and so on who could make a mass tragedy all about him, and that's what he does. He's all about that ego. Really, just don't invite him anywhere, and if he insists on coming, stop him.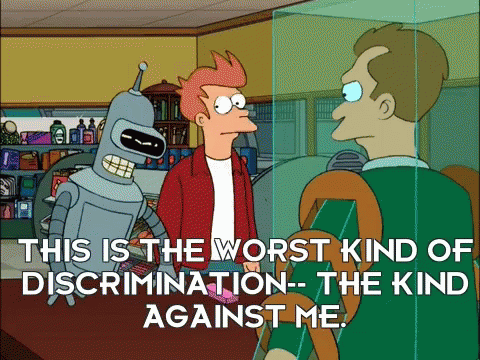 [div style="padding: 20px; background-color: #ffffff; border-radius: 10px; box-shadow: 0px 2px 4px 1px #aaa;"][div style="font-family: arial, helvetica; font-weight: bold; border-bottom: 1px dotted #999; padding-bottom: 8px;"]
[font size="8"]No!!!

[br] [/font] [br]




Hey look, left or right, liberal or conservative, one thing I can think we all can agree on is just don't hunt humans, OK? Doesn't matter if it's for sport or for… well any scenario in which you can hunt humans will never have a good outcome. And since we live in an era where mass shootings are at an all time high and you can buy a gun at the same place where you buy your pants, do we really need this? Even in the off chance that the creators of this movie don't understand satire, one thing is almost certainly clear – Donald Trump doesn't understand satire, along with the hundreds of other things he doesn't quite understand! But yeah if the key to good comedy is timing, this is what one would call "bad timing".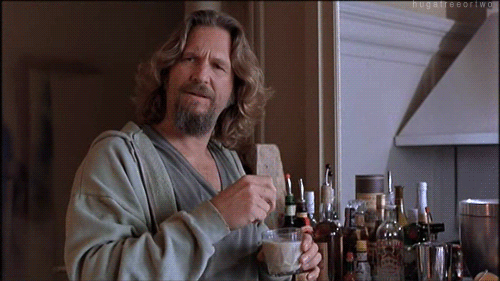 Yeah so we don't really need this. But the damage has already been done and the controversy is getting weirder and scarier. Because this is 2019 and we have social media. And conservatives on social media tend to hold grudges that are not escapable! As you know satire is one thing that conservatives and Trump don't even begin to understand or comprehend. And of course any time Trump weighs in on a subject, he ruins whatever that subject happens to be! #addTrumpruinanything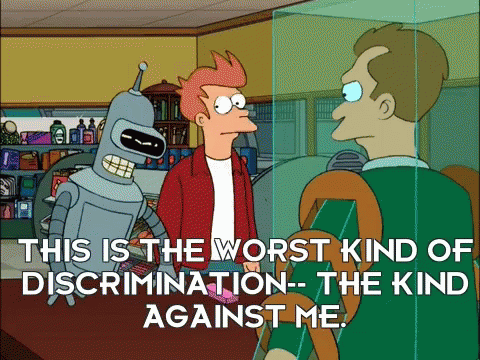 So... Trump and his supporters are a race now? Who knew? Let's extrapolate on this for a minute - if they are a race, it's very easy to discriminate against their stupidity. And we can also add satire to the growing list of things Trump supporters don't understand. He definitely doesn't have a sense of humor and neither do they! You know what conservatives, let me clue you in as to how the movie industry works. Someone had to come up with this idea and then pitched it to an executive or group of executives who said "Hey! This idea will work!". And then it has to go through thousands of hours and channels before we even see the finished product. So that said, who saw this and thought it was going to be a good idea?






That is a good point, Dude. And of course Trump didn't come up with this idea on his own, did you really expect him to? But in all the outrage and hype, does anyone know what "The Hunt" is even about? Did you read the novel and watch the trailer? Did you even watch the trailer? Or did you just read the IMDB description and go with that? Seriously, WTF? For those of you outraged by "The Hunt", I urge you to look up a Tim Allen flick called "Big Trouble" and all the outrage over when that movie was released, and what happened to it after it eventually was.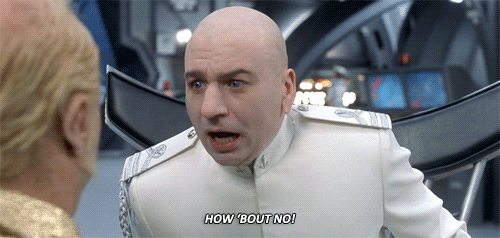 [div style="padding: 20px; background-color: #ffffff; border-radius: 10px; box-shadow: 0px 2px 4px 1px #aaa;"][div style="font-family: arial, helvetica; font-weight: bold; border-bottom: 1px dotted #999; padding-bottom: 8px;"]
[font size="8"]Stephen Ross

[br] [/font] [br]

You know how there's always that one guy who shows up late to the party after it's crashed and burned and makes a total ass of himself before quietly bowing out? Well, that guy is Miami Dolphins owner Stephen Ross. You might be wondering why you saw Equinox and SoulCycle trending on Twitter. You also might be wondering what the hell Equinox and SoulCycle are. Well they're gyms and workout classes aimed at celebrites and people with a lot of money to throw around. And the guy in charge of them is billionaire Miami Dolphins owner Stephen Ross. While the rest of the country was pissed at Trump for fuming the racism fires after the El Paso and Dayton shootings, Stephen Ross was planning a $250K a plate fundraiser for Trump at Hard Rock Stadium. Yeah, too soon, guys.






Yeah BOOOOOOOOOOOOOOOOOOO!!! So if you're keeping score at home, there's two more businesses to add to the "do not buy" list – SoulCycle and Equinox, but that's only if you've got some serious money to burn. As if that's not enough there's two *MORE* businesses connected to Stephen Ross and now @realDonaldTrump – upscale Japanese restaurants Majordomo and Momofuku, who basically said "fuck you" to the protestors on the same day: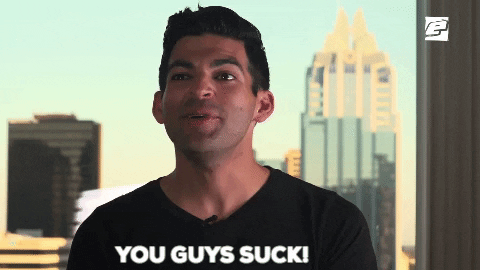 That they do! and you know what? I say let them blow their money, they are going to be on the wrong side of the battle anyways come 2020. We want these fascist pieces of shit out of the White House, but as long as big money controls politics, they can do this kind of shit. And come on, Stephen Ross, this is 2019, we have social media. Don't be surprised when the outrage machine finds out when you support the bad guys. I can't feel too sorry for you.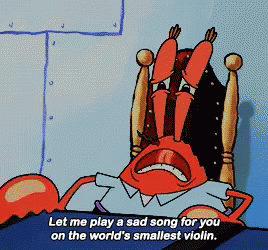 Yeah let me play a sad song for you, Stephen Ross. Like this. But seriously when you hang with the bad guys don't be surprised when it comes to bite you in the ass. With as toxic as our current political environment is, hanging out with the bad guys might be, I don't know, bad for business? We've seen time and time again how it creates buyer's remorse, but this is buyer's remorse for people who have way too much money:






[div style="padding: 20px; background-color: #ffffff; border-radius: 10px; box-shadow: 0px 2px 4px 1px #aaa;"][div style="font-family: arial, helvetica; font-weight: bold; border-bottom: 1px dotted #999; padding-bottom: 8px;"]
[font size="8"]Top 10 Investigates: Grasshoppers!

[br] [/font] [br]

Hey it's time to investigate beyond the headlines! This is Top 10 Investigates!



The city of Las Vegas – you know them best as the booze soaked gambling empire that's been the home of bad choices since the 1960s. But Vegas is currently under attack. By a grasshopper invasion that's literally visible from space. Grasshoppers From Outer Space might be a good 1950smonster movie, by the way. But in all serious, there's a lot of grasshoppers. And what is fueling the invasion? What is causing it? And how can it be solved? These are the questions that must be asked.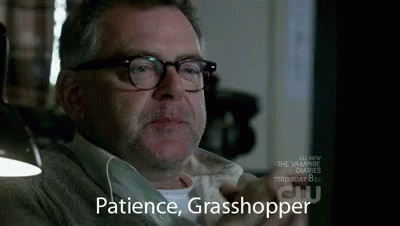 Yes, patience young grasshopper. These insects came for the neon lights and the hard partying lifestyle of Las Vegas. And they're hanging around because they're attracted to neon. But as we look around, what's causing these insects to multiply in such large numbers this way? Well there's a great many reasons why the grasshoppers have stuck around but there's also a lot of reasons why they are most likely here to stay.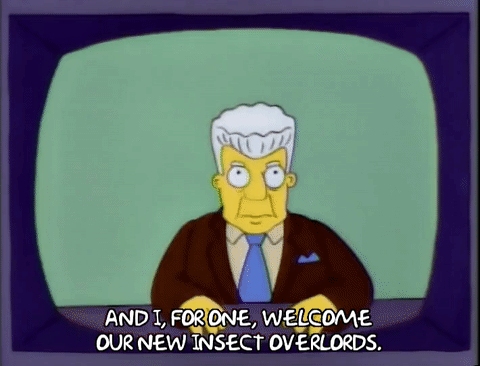 So it's really part of a grasshopper invasion. Grasshopper Invasion, by the way, saw them at the Troubadour this weekend, awesome band. While people are pondering what to do with their insect overlords (another great band), how are the citizens of Las Vegas coping with the situation? Some are worried about their lawns, of course. And these are the types of things you don't want on your yard, where is Clint Eastwood?






Yes, get off our lawns. While some are worried about the grasshopper invasion and some see it as the second coming of the plague, others however have a different opinion. Some business owners in Vegas have been cashing in on the opportunity to make money off the insects. One such business owner has turned the grasshoppers into… a pizza topping. Yes, you can now get Grasshopper Pizza (another awesome band name). Don't knock it until you've tried it.






That's it for Top 10 Investigates. Good day.




[div style="padding: 20px; background-color: #ffffff; border-radius: 10px; box-shadow: 0px 2px 4px 1px #aaa;"][div style="font-family: arial, helvetica; font-weight: bold; border-bottom: 1px dotted #999; padding-bottom: 8px;"]
[font size="8"]Holy Shit

[br] [/font] [br]

Gather around my fair brothers and sisters of Lexington! It's time to take a seat in the pew and pass the collection plate, for the Holy Church Of The Top 10 has convened and it's time to remind you that the holiest among us are the most full of:




My fair congregation!! There is a war brewing among the spiritual left and the spiritual right, and the right thinks they have a monopoly on all of those who are holy! But they don't. In fact they have an ego larger than the city of Gammorah. That being said, are these the fires of SAYTAN that are being fanned by the unholy wicked among us and they will burn in hell for all eternity! Welcome to Holy Shit, everybody! So is this something that is needed according to our brothers and sisters on the right? They seem to think so, and they are fighting a war that nobody asked for or wanted.






Yes, Brother Lance, it's not about Jesus. No, JAYSUS gave up a long time ago because of the nonsense coming from you. What's it really about? It's about the almighty dollar!! Yes, the good LAWRD has taken monetary form and he needs all of the cash money bling bling! Can I get an amen??? But spiritual warfare comes in many forms and you never know what it's going to take!






Really? They couldn't come up with a better name than POTUS Shield? POTUS Shield sounds like the name of a product that you'd find in the adult incontinence section of your local pharmacy! Thank you my fair congregation! But really when it comes to spiritual warfare, you have to look at how crazy supporters of the Unholy Dark One, whose name shall *NOT* be spoken in my church are! And really, is anyone surprised that POTUS Shield has been up to some shady activity?






And in case you're wondering why our brothers and sisters on the right are always talking and acting like they're fighting in a war, that's because they are fighting a war that no one asked for or even wanted to start! If you're looking for your first assignment, here it is – the religious right is coming for my home state of California and they're going to flip or die trying. We must make sure that doesn't happen!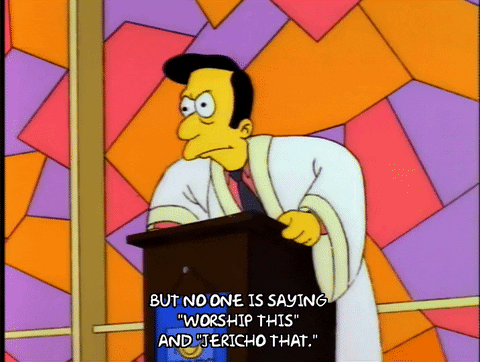 Actually these people are! In fact they are dangerous and crazy and fighting a war that nobody asked for or wanted! So when you go out on the battlefield, choose wisely! Mass has ended, may you go in peace! That's it this week for:





[div style="padding: 20px; background-color: #ffffff; border-radius: 10px; box-shadow: 0px 2px 4px 1px #aaa;"][div style="font-family: arial, helvetica; font-weight: bold; border-bottom: 1px dotted #999; padding-bottom: 8px;"]
[font size="8"]Beating A Dead Horse

[br] [/font] [br]




Whenever mass shootings occur, the first thing that people want to know is "why". What caused this mass murderer to go off the rails and shoot up a whole bunch of people? Well, since mass shootings are becoming more frequent, and getting worse and worse, our excuses as to why they happen are getting dumber and dumber. And there have been some jaw-droppingly stupid excuses, like after the Gavelston shooting when Dan Patrick proposed that the reasons that school shootings occur is that schools have "too many exits" (see: Idiots #4-19 ), and yes that's a thing that has happened. There's been a lot of stupidity about this lately. So much that we've reverted our arguments to using one of our favorite age-old excuses as to why they happen: violent video games! Yes, everyone's favorite circular firing squad argument has now literally come full circle.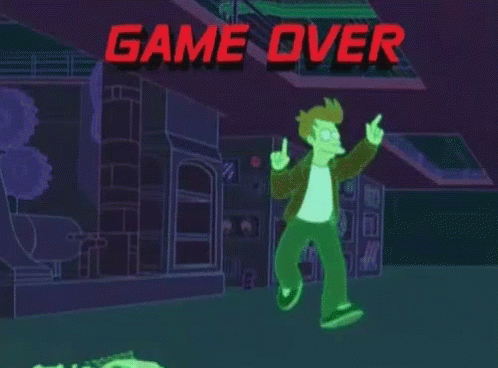 So it's basically the same circle jerk over and over and over again. And while we're at it, let's blame everything but the guns. In fact let's go Biblical and start blaming the lack of God for mass shootings, because why not? There's many reasons that you could blame for the shootings last week, but let's blame anti-republican values. Just act like it's not the fault of the gun at all. That's what one Ohio lawmaker did:






Just remember that Joseph Goebbles himself said "accuse the other side of which you are guilty". And no one loves to play the victim more than conservatives do. So why bring up the argument about violent video games? As if Trump fans need yet *ANOTHER* thing to boycott. Is it a crime that they don't want to play Wolfenstein – a game where the job is to literally kill Nazis? Yeah that would be bad for business right now! Well, what's worse – the games or the guns? Walmart has the answer: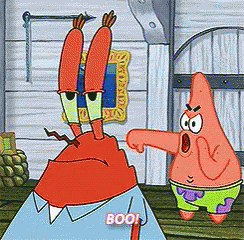 Yeah so Walmart took a stance that should be in no way shape or form be surprising to anyone, especially to frequent viewers of this program! Really this is why we can't have nice things, people! So if we can't ban guns or the sale of guns then what? I'm starting to think we really should start infringing on the second amendment because… we can't keep living like this. This is definitely no way to live.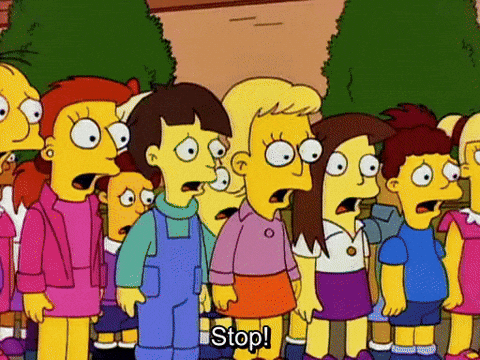 [div style="padding: 20px; background-color: #ffffff; border-radius: 10px; box-shadow: 0px 2px 4px 1px #aaa;"][div style="font-family: arial, helvetica; font-weight: bold; border-bottom: 1px dotted #999; padding-bottom: 8px;"]
[font size="8"]Tucker Carlson

[br] [/font] [br]

It's time once again to ask:




This week – the Tucker Carlson Show – how is this still a thing? With racism and mass shootings being linked in the news, you can always count on the one guy who repeatedly says that there's a war on white people, and that person is not David Duke. It's Tucker Carlson, the guy who Fox News brought in to replace Bill O'Reilly. And if you're too toxic for Fox News, that's pretty fucking toxic to begin with. So what did Tucker say to piss off his advertisers this week? Well, he thinks that white supremacy is – wait for it – a hoax. Yes, he and the NRA are both in "move along, nothing to see here" mode. And their whiteness is really starting to show.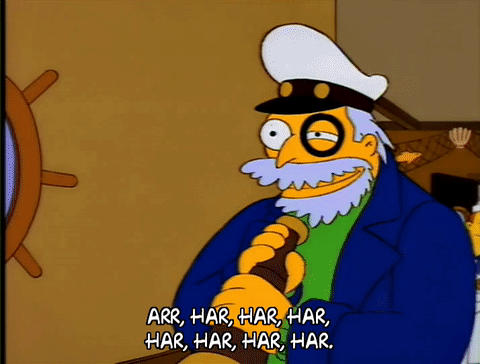 And you know when Long John Silvers decides not to sponsor you anymore, you're pretty much a lost cause. So how can you say you don't know any white supremacists? You are one! Of course when that happens and you catch the eye of KKK Grand Wizard David Duke, just seriously stop what you are doing and get some help. Really, how stupid does Tucker Carlson get?






Yes, nothing to see here. Except that conservatism has a huge white supremacy problem. They used to be able to hide their racism. But electing a president who's as racist as they are, they are brining their racism out into the open for the whole world to see. And now that they actually have a mass shooter who quoted the president and wrote a whole racist manifesto, how are they going to do damage control on this? You can't really. And like usual, just like Laura Ingraham, even a full advertising boycott won't work this time.






Yeah so the only brand that could do serious damage to Tucker Carlson is My Pillow, and that guy is a hardcore Trump fan. So that's enough to make you ask – the Tucker Carlson show:





[div style="padding: 20px; background-color: #ffffff; border-radius: 10px; box-shadow: 0px 2px 4px 1px #aaa;"][div style="font-family: arial, helvetica; font-weight: bold; border-bottom: 1px dotted #999; padding-bottom: 8px;"]
[font size="8"]People Are Dumb

[br] [/font] [br]

Hit it!



Of course you know by now that people are people, and people are dumb. And I love these stories and this segment, I could talk about stupid people all day. Wait – I do talk about stupid people all day! So who is dumb this week? Well I want to start with this story out of Bettendorf, Iowa, because this is multiple levels of crazy. You've got casinos, you've got boats, and you've got a very poorly planned scheme gone horribly wrong. And really, if you're going to steal a boat, maybe, I don't know, learn how to navigate the waters or you might accidentally steer your boat into a construction zone where there's cops everywhere!






Next up – don't look a gift car in the mouth. We go to Indiana for this story. So what happens if you ask for a Jaguar and get a BMW? I don't know anyone who would choose a Jaguar over a BMW but whatever floats your boat I guess. And in what seems like a page from Homer Simpson's playbook, this guy tried to plunge his car into the river and got caught doing it. Really, this is a great one for the "Simpsons Did It" file:






Next up we go to Nashville for this story. I have so many questions about this story. A flight attendant hid in the overhead bin on a flight from Nashville to Philadelphia. And I'm not sure who's stupider – the person hiding in the overhead bin or the crew who didn't discover this person until after they land? I mean come on, I have to check my bag when the overhead bin is too full!





I like when a news story that they just can't get enough words to meet the bare minimum has the generic PR copy at the bottom. Next up you know we make a lot of jokes about America's most penis-shaped state, the Sunshine State, you know them better as Florida. And we may have reached Peak Florida with this story. Rather than intro it, I will let the story do the talking!






That is a good question, sir! And yes I do think this story requires the Benny Hill theme! Next up – staying in the Sunshine State, what the hell do they sell at a store called "Rockhard Lovestuff"? No wait don't tell me – I'm guessing they sell sex toys and porno? And really if you're that mad at a store, at least maybe, I don't know, get dressed before leaving the house?






Ahhhhhhhhhhhhh!!! Don't show that one again! finally this week – hey a story from the state we're in, Kentucky! And was Florida woman visiting the Bluegrass State or something? Because this story has Florida written all over it, and it was from Kentucky!






That's it this week for:




[div style="padding: 20px; background-color: #ffffff; border-radius: 10px; box-shadow: 0px 2px 4px 1px #aaa;"][div style="font-family: arial, helvetica; font-weight: bold; border-bottom: 1px dotted #999; padding-bottom: 8px;"]
[font size="8"]Keeping Up With The Candidates Ep. 4: Beto O'Rourke

[br] [/font] [br]




Welcome back to Keeping Up With The Candidates. We've promised you that we will get to all 24 candidates who are running for president. In the last couple of weeks though we've explored the Alabama Senate and told you about the batshit crazy grifter running against Ilhan Omar in Minnesota's 5th district. This week we're going to talk about our first actual candidate for president – and that's Beto O'Rourke. Everyone knows Beto – he previously ran against Ted Cruz in the 2018 election and actually gained enough votes to get Cruz scared, but not enough to knock Cruz out of the senate. But how is Beto doing in the polls? Trump is going to claim some insane number (0%!!!!) but we suspect otherwise that he's wrong.






Yeah so you're telling me that there's a guy who is running for president right now who's an even better leader than the guy who we currently call president? I am shocked!! So Beto is the first actual candidate that we're profiling in our 2020 voters' guide. And keep in mind that this… probably in no way will help you make an informed decision come primary season. That said let's get into what Beto actually stands for.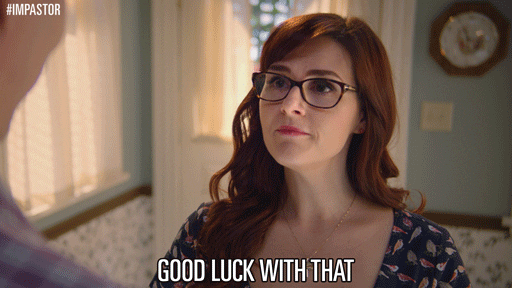 Yes, good luck with that because with white supremacists currently in charge, it's going to take a lot of effort to eliminate racial inequality. But you can definitely start by kicking the racist in chief to the curb in the 2020 election! Another hot button issue – guys who kneel for the national anthem! You know that from the Colin Kaepernick controversy led by Fox News, but at least Beto definitely gets it when it comes to something like this.





Yeah well it could be worse, it could be that. But people here's the thing – this is going to be a long ass election cycle. And it seems like every single day it gets longer and Trump keeps getting crazier. But in our effort to knock Trump and the Christian right out of the White House, let's make one thing perfectly clear – at least *WAIT* before calling for your own candidate's exit from the election. That is only going to make things worse than they already are.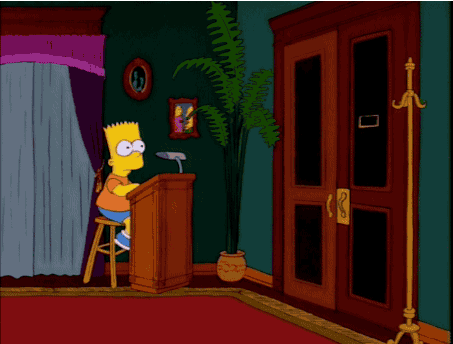 [font size="4"]Next Week:[/font]

Next week we're going to Colorado to hang out with governor John Hickenlooper!

[font size="4"]Report Card:[/font]

Key Issues: Racial Inequality, Border Security
Target Demographic: People who don't like Trump
Probability Rating: 5:1
Likelihood Of Going Far In Election: Very far, will most likely make it to primaries

Overall Grade: B+



[font size="8"]And Now This:[/font]
[font size="8"]Alice In Chains[/font]

Ladies and gentlemen, my next guest is a legendary grunge band from Seattle, their latest album is called "Rainier Fog". You can see them on tour with Korn through Sept. 20th. Playing their song "So Far Under", give it up for Alice In Chains!
https://media.pitchfork.com/photos/5b8035379fa68e462661c250/1:1/w_320/Alice%20in%20Chains_Rainier%20Fog.jpg



Thank you University of Kentucky! This was fun! We're off to New Jersey and Rutgers University next! See you next week!


Credits

Host: Initech
Top 10 Conservative Idiots Recorded In Front Of Live Audience At: Comedy Off Broadway, Lexington, KY
Special Thanks To: University Of Kentucky, COB Management
Holy Shit Gospel Choir: Lakewood Church Choir, Lexington, KY
Images: All images copyright belongs to respective copyright holders.
Videos: All videos copyright belongs to respective copyright holders
Articles: All article content copyright belongs to respective copyright holders
Writing: Top 10 Writing Department
Graphics: Top 10 Graphics Department
Research: Top 10 Research Department
Lighting & Stage Props: Top 10 Lighting Department
Legal: Top 10 Legal Department
Advertising: Top 10 Advertising Department
HR: Top 10 Human Resources Department
Initech's Wardrobe Provided By: JAB Inc.
Wheel Of Corruption By: Studio 1 Stage Props, Burbank, CA
Alice In Chains Appear Courtesy Of: BMG Rights Management
Management: Initech Productions, CCC Management
Follow The Top 10 On Twitter at: @10Idiots
New! Follow The Holy Church Of The Top 10 On Twitter: @churchoftop10
Questions? Comments? Complaints? Hate mail? E-mail The Top 10 at: Top10ConIdiots@gmail.com



Initech Productions: Yes, We Got The Memo


[br]