Wed Apr 13, 2022, 12:33 PM
DFW (49,995 posts)
Hawai'i, day 4. Some of the Hawai'i the tourists don't see [View all]
Away from the immaculately appointed resorts, there are real people who live there, get by as best they can. My daughter's former roomie at high school is one such individual. Her parents moved here from the mainland before she was born. Her dad engineered some kind of water conduit from one place to another, and the grateful locals invited him to seek out a patch of land and live there. Being true sixties style hippies (I have met them, and they are still that!), they stood at the lava at the water's edge and two dolphins jumped out of the water toward each other right in front of them. This was interpreted as a sign and her dad was encouraged to live at the spot they were standing on. He had no money of his own, and the community have none to give him, so with a saw, a hammer, some nails and some local vegetation, he built himself a----well, I don't know if you could call it a house, exactly, but a dwelling, at any rate. Sofas and beds on slats protected by screen doors is more like it. In the 19 years since we first visited, there is now a paved road that goes close to where they live, and the house now also has what might pass for walls in some places. The parents make their living by leading alternative yoga tours to places like the Andes, Bali, and who knows where else. My daughter's roomie has managed to find sponsors for her alternative travel documentaries (called "Alison's Adventures" ), and has done spots on something called "Naked and Afraid" and even has some kind of project under discussion with a famous (I'm told) actor known as "The Rock."
The "beach" in front of their house is a solid formation of hardened lava flow, with some black sand a few hundred meters away. Dolphins really do cavort right in front of the place, and a casual jump into the water, if you have a snorkel and a mask, showed a variety of tropical fish, including angel fish, yellow somethings, a green starfish, and even the state fish, the Hawaiian trigger fish, which is a lot easier to say than "humuhumunukunukuapa'a."
Roomies reunited:
Everybody: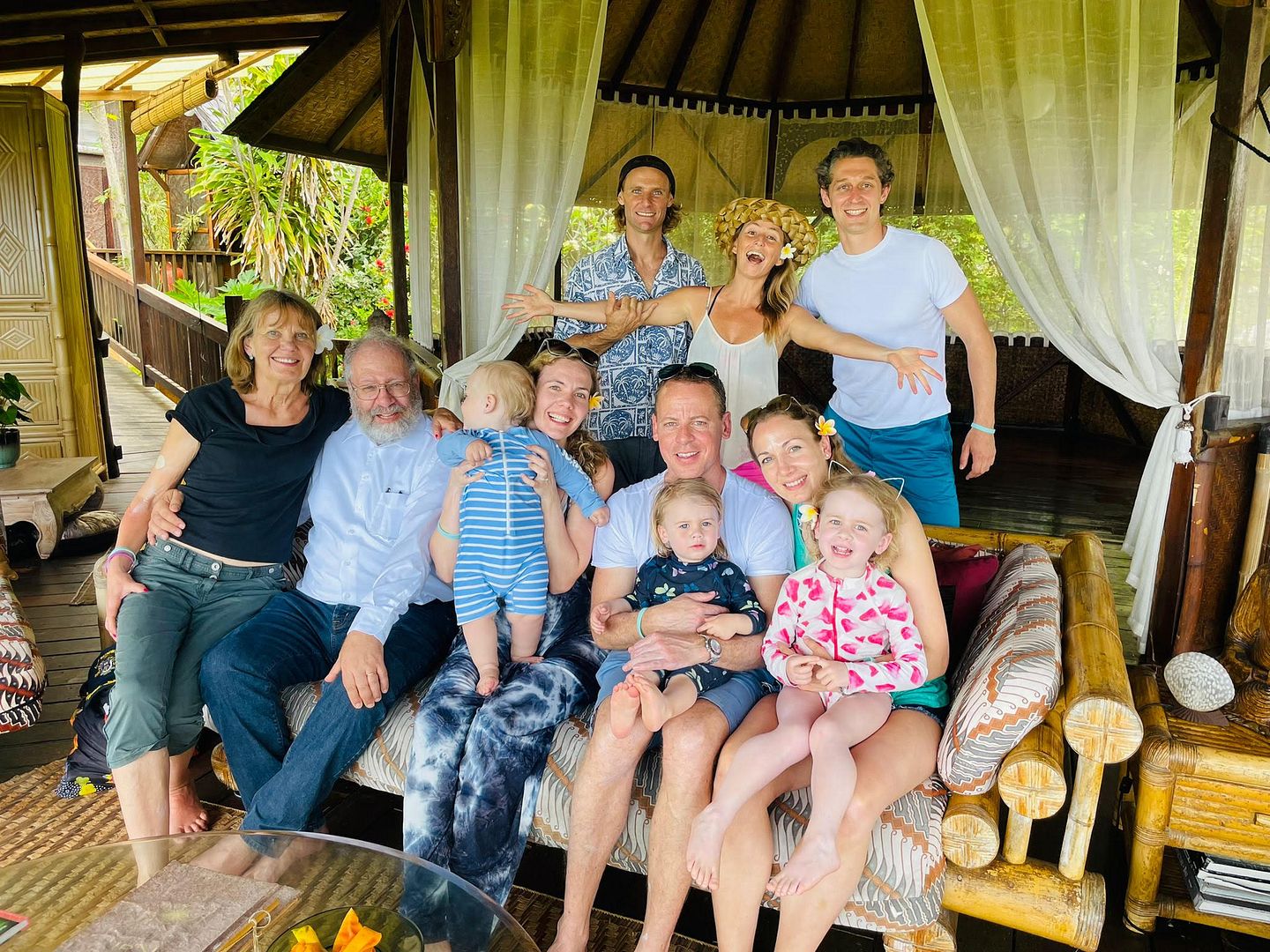 Locally grown (as in 500 yard radius) lunch: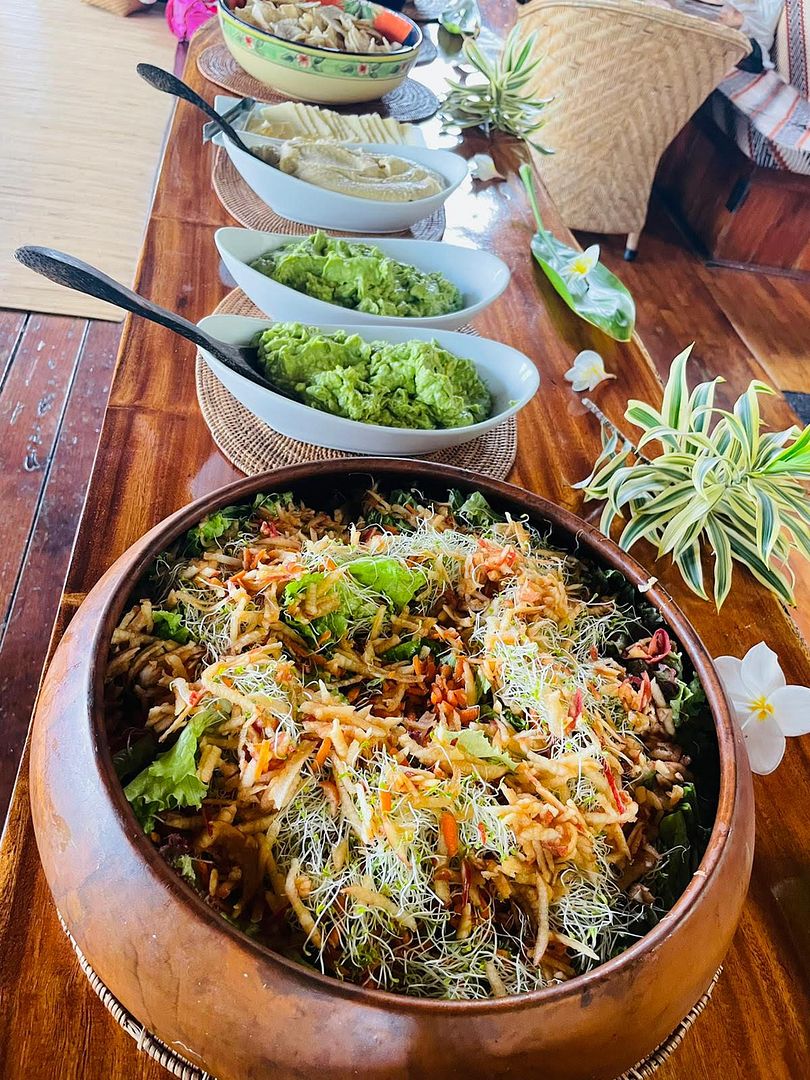 The "house"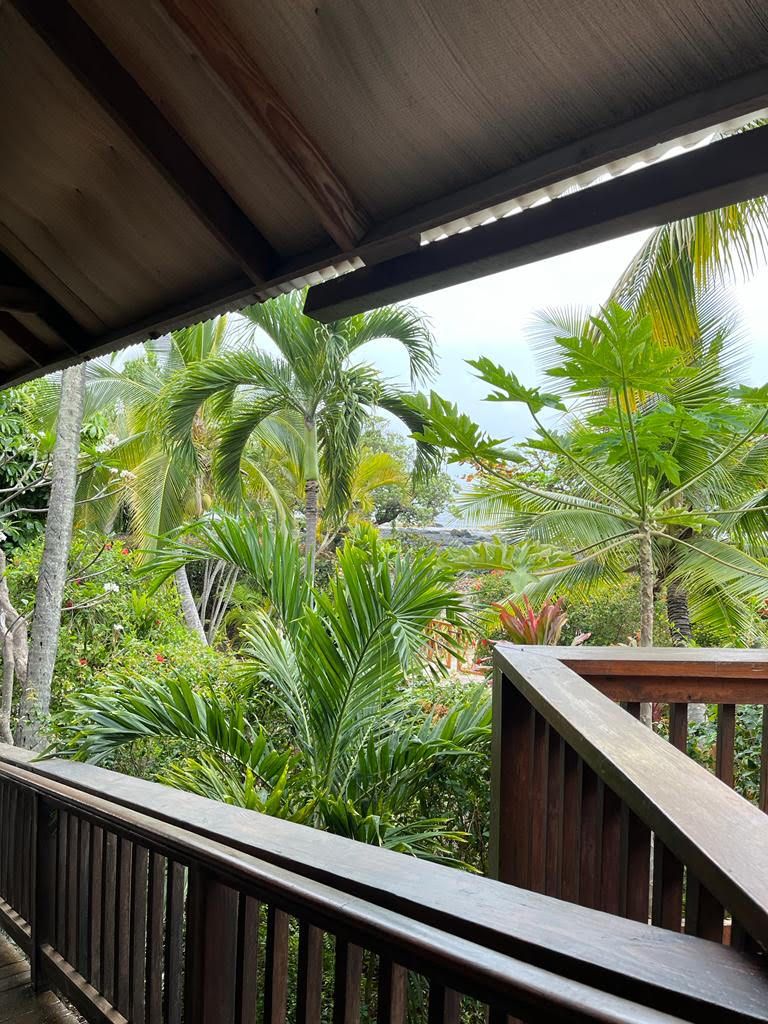 The "beach," our two granddaughters and their father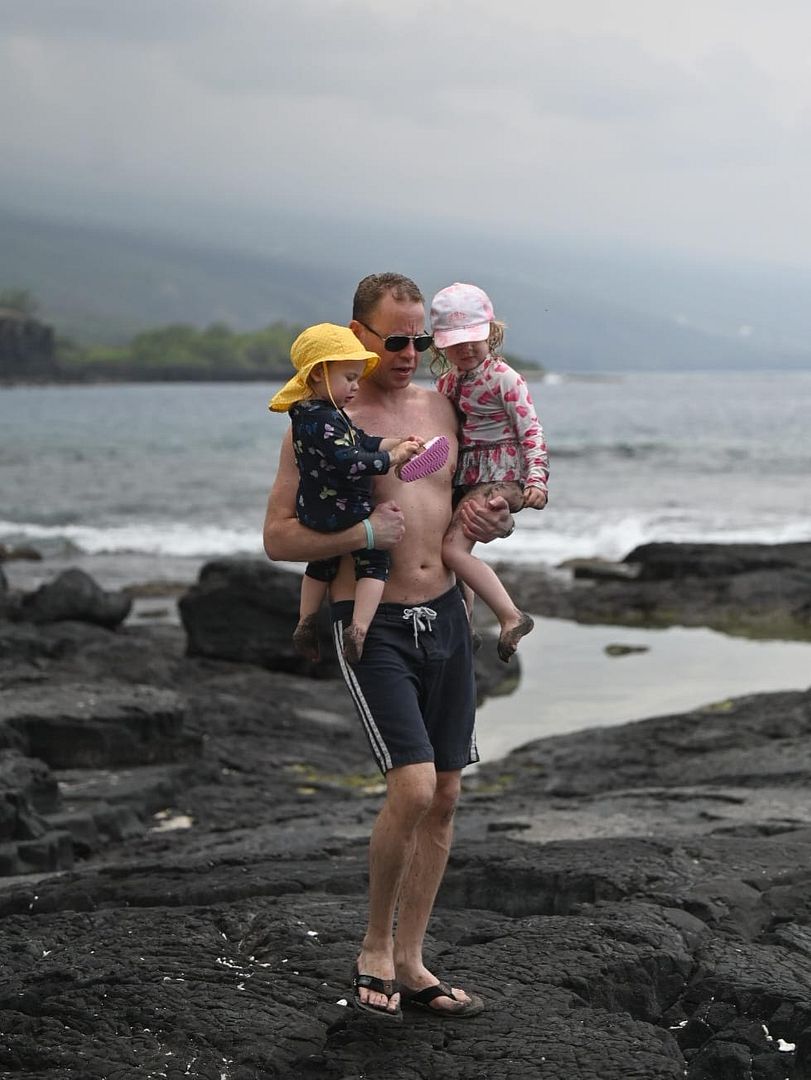 A pod of dolphins came to put on a show (we're not supposed to approach them)
Some of these won't upload, so I'll have to do some editing.
25 replies, 2788 views
Replies to this discussion thread
25 replies
Author
Time
Post

Hawai'i, day 4. Some of the Hawai'i the tourists don't see

[View all]

DFW
Apr 2022
OP
Doc Sportello
Apr 2022
#1
DFW
Apr 2022
#2
in2herbs
Apr 2022
#4
DFW
Apr 2022
#6
FM123
Apr 2022
#3
DFW
Apr 2022
#5
mainer
Apr 2022
#7
cilla4progress
Apr 2022
#8
KS Toronado
Apr 2022
#9
DFW
Apr 2022
#11
beaglelover
Apr 2022
#16
DFW
Apr 2022
#17
beaglelover
Apr 2022
#18
Hekate
Apr 2022
#10
DFW
Apr 2022
#12
Ligyron
Apr 2022
#13
DFW
Apr 2022
#23
Bev54
Apr 2022
#14
DFW
Apr 2022
#24
honest.abe
Apr 2022
#15
DFW
Apr 2022
#22
honest.abe
Apr 2022
#25
FakeNoose
Apr 2022
#19
DFW
Apr 2022
#21
niyad
Apr 2022
#20