Congratulations to our presumptive Democratic nominee, Joe Biden!
Fri Oct 4, 2019, 09:49 AM
Uncle Joe (54,337 posts)
It's Time for Bernie to Talk About Himself [View all]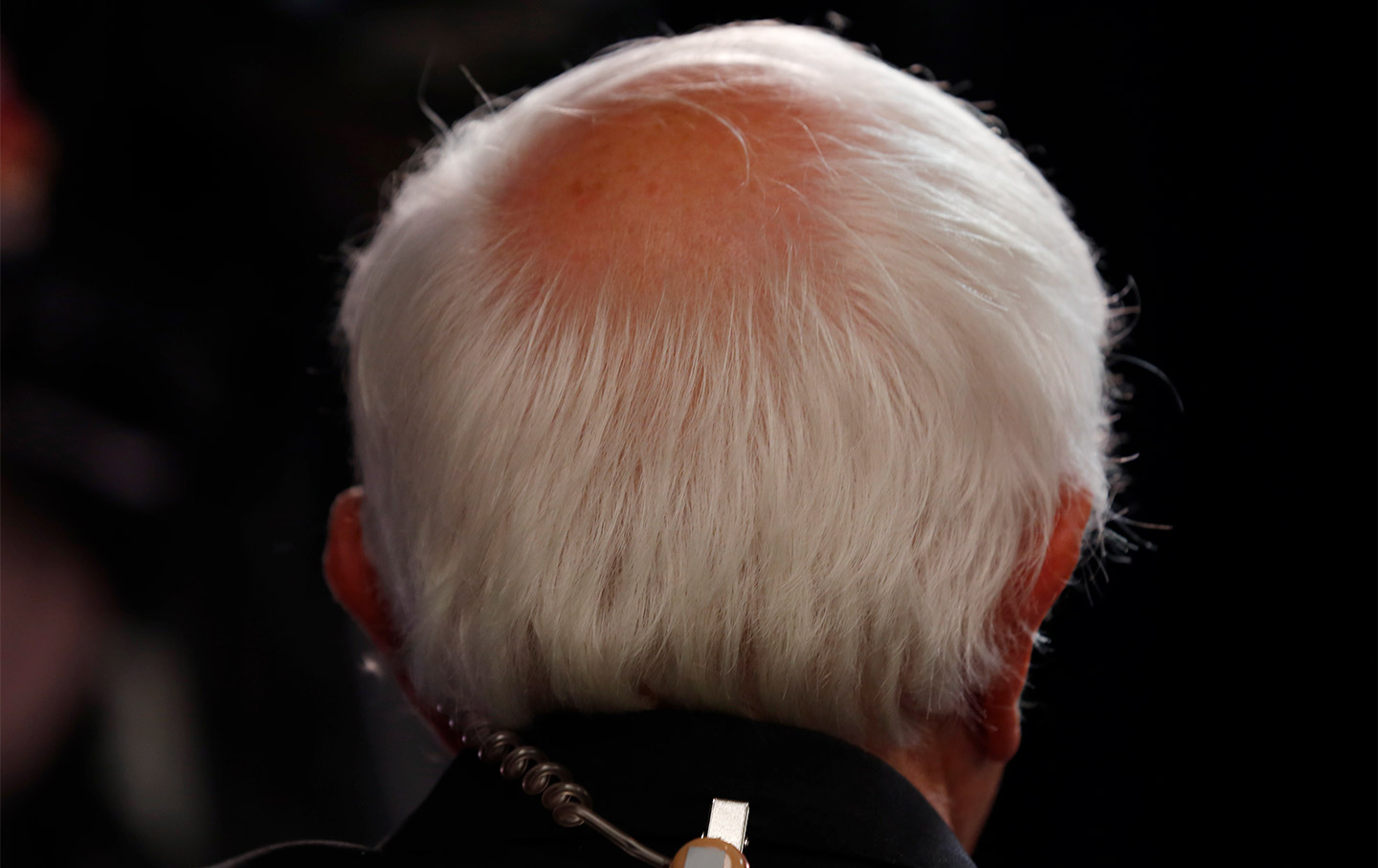 Bernie Sanders plans to carry his 2020 presidential campaign forward and to participate in the October 15 Democratic debate. The announcement that the Vermont senator does not intend to let treatment for the blockage of an artery slow him down—for long—came as little surprise to people who know him. If there is one constant in his now almost 50-year-long electoral journey from the fringes of American campaigning to the center of presidential debate stages, it is that Sanders sees politics as a mission that should not get bogged down with too much talk about the candidate's personal concerns and challenges.
(snip)
Sanders has loosened up during a 2020 campaign that has seen him talk a bit more about his family and his own story. He has joked about his age on the trail, and he has inspired laughs because he's been such a robust campaigner—and because of his notable appeal to young voters. He can keep doing so, just as he can speak seriously about the subject, in ways that challenge ageism, that teach and reveal and that respect the honest interest and concern of voters.
(snip)
On the campaign trail in recent months, Sanders has invited people who attend town hall meetings to talk about their health care struggles, as part of the discussion about the need to establish a single-payer health care system in the United States. Now, he has some stories of his own to tell—and he shouldn't hesitate to do so. Nor should he hesitate to talk about the fact that lots of Americans have medical procedures and then have to go back to work. These choices can be hard, and they come with many pressures, many stresses. It's not a sign of weakness for a candidate whose campaign is so wrapped up with the issue of health care policy to share his own experience and his own thinking about that experience. It's an expression of strength and confidence.
Bernie Sanders really is more comfortable talking about the issues than he is about himself. But campaigns have a way of demanding more from candidates than they think they're ready to give. In this case, Bernie Sanders can take charge of the discussion, acknowledge that he's been through something, and talk about it with the great mass of Americans who are ready to hear what he has to say.
https://www.thenation.com/article/bernie-sanders-health/
If I were to vote in a presidential
primary today, I would vote for:
Undecided
39 replies, 1362 views
Replies to this discussion thread
39 replies
Author
Time
Post

It's Time for Bernie to Talk About Himself

[View all]

Uncle Joe
Oct 2019
OP
NurseJackie
Oct 2019
#1
milestogo
Oct 2019
#2
NurseJackie
Oct 2019
#3
efhmc
Oct 2019
#10
comradebillyboy
Oct 2019
#4
George II
Oct 2019
#12
RKP5637
Oct 2019
#5
NurseJackie
Oct 2019
#6
George II
Oct 2019
#7
TidalWave46
Oct 2019
#8
NurseJackie
Oct 2019
#13
Uncle Joe
Oct 2019
#14
NurseJackie
Oct 2019
#15
TidalWave46
Oct 2019
#17
George II
Oct 2019
#16
NurseJackie
Oct 2019
#18
George II
Oct 2019
#19
TidalWave46
Oct 2019
#20
NurseJackie
Oct 2019
#23
TidalWave46
Oct 2019
#24
NurseJackie
Oct 2019
#25
cwydro
Oct 2019
#31
Gothmog
Oct 2019
#34
LakeArenal
Oct 2019
#9
NurseJackie
Oct 2019
#11
TidalWave46
Oct 2019
#21
LakeArenal
Oct 2019
#27
TidalWave46
Oct 2019
#28
LakeArenal
Oct 2019
#35
ehrnst
Oct 2019
#22
vsrazdem
Oct 2019
#26
NurseJackie
Oct 2019
#29
democrank
Oct 2019
#33
Callado119
Oct 2019
#30
democrank
Oct 2019
#32
Gothmog
Oct 2019
#36
George II
Oct 2019
#37
NurseJackie
Oct 2019
#39
oasis
Oct 2019
#38