Wed May 16, 2018, 05:00 PM
Initech (93,613 posts)
Top 10 Conservative Idiots #4-18: Left Behind: Infinity War Edition


Hey everyone guess what? We're all gonna get raptured! Woooooooooooooooooooooooooooooo! Woooooooooooooo! Woooo! Woo. Ok maybe it's not at all as exciting as it's made out to be since a whole lot of us are probably gonna die in a nuclear holocaust, and relatively soon. At least the doomsday preppers can say "I told you so!". Followed by a very childish "neener neener!". So for the sake of this piece, let's call it "Left Behind: The Real Life Interactive Version". Or to use something that might be more popular with the kids these days: "Left Behind: Infinity War". Yes I'm crossing two franchises here – one has a really bizarre doomsday scenario in which half of the population gets snapped up by a crazy wannnabe god bent on controlling the universe, and the other one has Iron Man.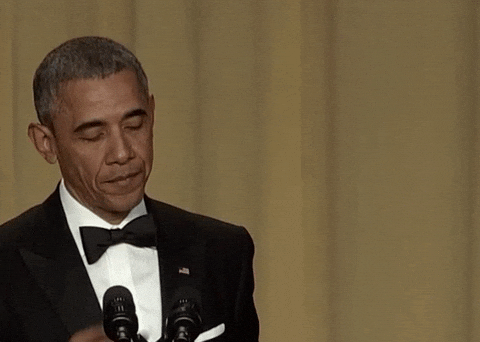 See you next week! What? We still have the full hour left? And Post Malone is backstage? OK. I definitely wouldn't want to leave Post Malone hanging. So how are we going to get left behind this week?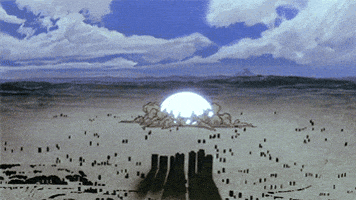 It's good to know that today's lunatic fringe Christians plan to create a literal version of hell on earth! I will take that one, thank you! So this weekend – the week after the Kentucky Derby – Trump managed to create a trifecta of pissing off three countries at once! And those countries are Isreal, Syria, and Palestine – countries whose bad side you do not want to get on! So how did Palestine mark this momentous occasion?






So of course while patting himself on the back for a job well done of pissing off half the world while pleasing his "base", Donald Trump seems to forget that he's going to get a whole lot of people killed in the process. There goes that Nobel Peace Prize!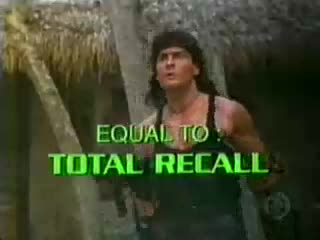 You know it's a policy here not to joke about tragedy. But when the guy who you currently call "president" is a walking tragedy and everything he touches turns to shit, exceptions have to be made, damn it! It's good to know Trump has some company in high places because when the rapture does happen, he's going to need to seek shelter fast!





And those men are currently running the show! And when this gets written up 50 years after nuclear Armageddon happens, assuming there's something left of humanity, historians are not going to be surprised how we get to this point. I mean with friends like these, who needs enemies?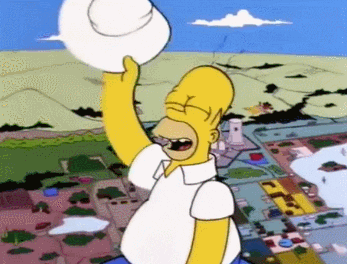 So the answer to world peace is… more war? How does that… oh fuck, it's the Trump administration we're talking about here! Attempting to question their logic could make one's head explode! But it's good to know those who fantasize about the apocalypse might actually get a chance to see it played out in real life. They do know Left Behind is fiction, right?






[div style="padding: 20px; background-color: #ffffff; border-radius: 10px; box-shadow: 0px 2px 4px 1px #aaa;"][div style="font-family: arial, helvetica; font-weight: bold; border-bottom: 1px dotted #999; padding-bottom: 8px;"]
[font size="8"]Donald Trump

[br] [/font] [br]

This week Trump made his case for the Nobel Peace Prize by bringing the whole world a step closer to nuclear Armageddon. I mean come on, how is Fox News supposed to run the country when they seem to have thrown the whole world into chaos? We all know that Fox News speaks to President Orange Douche directly. So while he was busy turning Isreal – Palestine relationships upside down, he had some other evil tricks up his sleeve this week.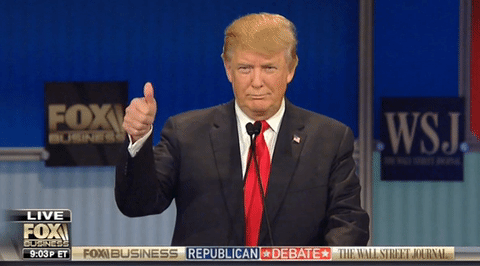 So the way Trump appeals to his base is to tweet something that Fox news said, then it shows up a few minutes later immediately on… Fox News. it's a bullshit to bullshit pipeline. Now addiction is something that no one should ever joke about. But what we are going to do is point out some of the obvious warning signs of addiction and then ask – is the guy who we call president an addict? The first sign is that you're a danger to yourself or others.






Complete dosage of Fox… that sounds like the worst kind of dosage ever by the way. The second is that his addiction completely overpowers his thought process. He can't stand it to go 5 minutes without his vice!






Did you catch the other sign of his addiction there? Surrounding himself with his enablers – and no one is more of an enabler of Trump than Sean Hannity is. No matter what Hannity is talking about that night, it sets Trump off! But another sign of addiction is that Trump has increased his tolerance for bullshit, like that's possible!






The other sign that Trump may have is his increased paranoia, and lately it's begun to border on the extreme side. Think of it like a really fucked up season of 24 where the bad guy is in charge and CTU is controlled by what Keifer reacts to on television. Hey that's meta. This also goes back into being a danger to himself and to others. Since Trump is an addict, maybe it's time to get him into rehab, perhaps?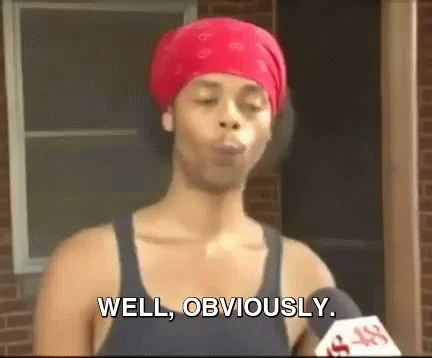 [div style="padding: 20px; background-color: #ffffff; border-radius: 10px; box-shadow: 0px 2px 4px 1px #aaa;"][div style="font-family: arial, helvetica; font-weight: bold; border-bottom: 1px dotted #999; padding-bottom: 8px;"]
[font size="8"]Trump's Company

[br] [/font] [br]


Come and knock on our door, come and knock on our door… it's Trump's company too! So Trump has a threesome of his own that he needs to worry about. Oh come on don't boo that! Really? We've seen a lot of disturbing shit with this president and that's where you draw the line? Ok fine. I'm of course talking about the tryst between Trump and his current lawyer Rudy Giuliani, and his former lawyer Michael Cohen. So what is the latest news?






Yes why???? So if you're keeping score at home Trump's mob lawyer Michael Cohen is his fixer, and his fixer is in some deep shit. But here's the thing – in the mob you always need a fall guy and there's no perfect fall guy than Michael Cohen: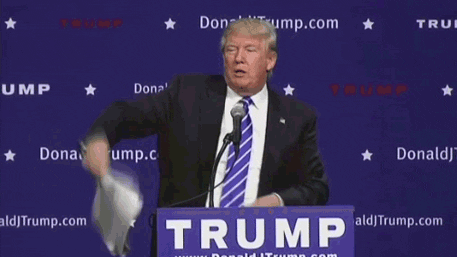 Now let's flip the script and talk about the flip side of Trump's mob business – and that's his new (old?) lawyer Rudy Giuliani. Of course you know anything tied to Trump has to be shady and there's no one in the mob who's shadier and scarier than Giuliani.






So now Trump goes from one lawyer who's a liar and a fraud to another lawyer who is a liar and a fraud. That's so meta! And of course you know Trump's attorneys have their own attorneys! As I keep saying it's attorney-ception – it's a trial within a trial within a trial! Where does it begin and where does it end? I hope it doesn't end with what we were talking about earlier!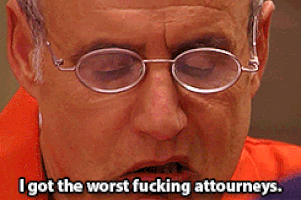 [div style="padding: 20px; background-color: #ffffff; border-radius: 10px; box-shadow: 0px 2px 4px 1px #aaa;"][div style="font-family: arial, helvetica; font-weight: bold; border-bottom: 1px dotted #999; padding-bottom: 8px;"]
[font size="8"]Oliver North

[br] [/font] [br]

The republicans always have a way of picking the best people don't they? Why yes I do believe that was part of Trump's campaign, sir! "I pick the best people, OK!". Well the NRA definitely found the right man for the job in Oliver North, who was recently picked to replace outgoing president Wayne La Pierre. And when you're under investigation for having ties to a hostile foreign entity, maybe you don't pick a guy who sold weapons to a hostile foreign entity. Or do you?






Yeah BOOOOOOOOOOOOOOOOOOOO!!!! Now just remember that to be high up in the GOP in 2018 you have to have Fox News and Infowars on 24/7 and spout the most batshit crazy bullshit you could ever think possible, which makes Mr. North the right guy for the job! And the other thing you have to do is make yourself a victim, something white male conservative snowflakes know all too well!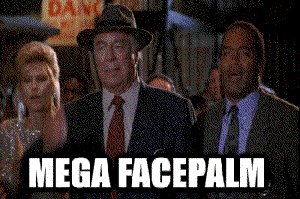 I know it's a Fox News link but there's no one who would know the concept of psychological warfare better than a guy who is one of the world's most famous weapons traffickers! And speaking of playing the victim, Mr. North has stooped to the unbelievable low of calling victims of a mass shooting "terrorists". Ah, who am I kidding? Of course it's believable! I know what year this is!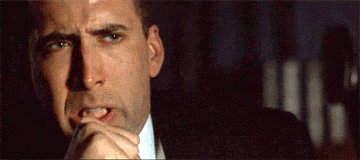 Yeah BOOOOOOOOOOOOOOOOOOO!!! If you think that's bad, wait until you see the next entry! But at least the parents and Parkland students are, for lack of a better phrase, firing back at the NRA and their evil bullshit:







[div style="padding: 20px; background-color: #ffffff; border-radius: 10px; box-shadow: 0px 2px 4px 1px #aaa;"][div style="font-family: arial, helvetica; font-weight: bold; border-bottom: 1px dotted #999; padding-bottom: 8px;"]
[font size="8"] The GOP

[br] [/font] [br]

One of the most prolific senators of the last 50 years and a guy who once ran for president a long time ago is dying an absolutely horrible death, if you haven't noticed. I'm of course talking about John McCain, who is suffering from one of the worst types of cancers you could possibly have. But before Mr. McCain dies from this terrible disease, it's good to know that he's got friends in high places. Or is it low places? I forget how that song goes. Thank you sir! I mean there's no one who knows the concept of dignity more than the GOP does!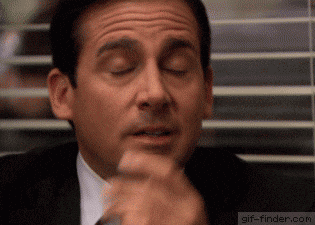 Yeah BOOOOOOOOOOOOOOOOOOOOOOOOOOOOO!!!! Stay classy guys. Yeah just like Ron Burgundy would say. I think we all are dying anyways, and I know I definitely died a little inside when I heard how cruel the Trump humpers are. But even those in his own party are debunking this nonsense especially when it comes to their president!






Really so you helped elect the most boorish, insensitive jackass who's ever attempted to call himself a leader, and that's where you draw the line? OK. It's good to know that the GOP does have its' limits when it comes to what's tasteful and what isn't. For the record they consider Trump's pee tape with porn stars tasteful. But anything Bill Clinton does isn't.






To which we say – good luck with that, sir. This is the Trump administration we are talking about here, they apologize for nothing! But as I said even the most indecent political party in human history at least has its' limits when it comes to human decency, if that's a stretch! And the other thing guys, when you're in a hole, stop digging! I mean its' kind of good the Trump White House isn't apologizing, this might be one instance where silence is better than attempting a half assed apology.







[div style="padding: 20px; background-color: #ffffff; border-radius: 10px; box-shadow: 0px 2px 4px 1px #aaa;"][div style="font-family: arial, helvetica; font-weight: bold; border-bottom: 1px dotted #999; padding-bottom: 8px;"]
[font size="8"]Top 10 Investigates: Involuntarily Celibate

[br] [/font] [br]

It's time to investigate beyond the headlines. This is Top 10 Investigates.



Last month, a terrorist attack happened in Toronto that killed 10 and wounded 15 when a van rammed into a crowd of pedestrians. But now shocking revelations have been made about the toxic, male centric culture that Toronto attacker Alex Minassian was a part of. They call themselves "Involuntarily Celebate", or shorthand "Incel". The Incel movement was originally an underground movement consisting of a group of men in online circles who were part of the racist and sexist alt right movement, but with an even more dangerous twist – they claimed women owed them for sex.






Yes holy shit indeed. So what is an Incel? The term means "involuntarily celebate" but what does that imply? Well it implies that they hate women for not performing sexual acts with them. So explain this one, how does hating women expect to land you a girlfriend?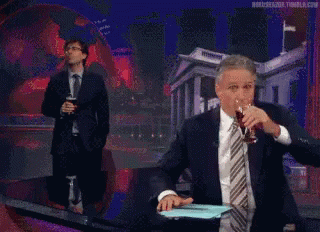 But there's more to this. They're not just a bunch of creepy perverts hanging out online. They seem to have a love of some dark and twisted shit. For instance – their love of serial killers and terrorists isn't exactly anything new but definitely creepy.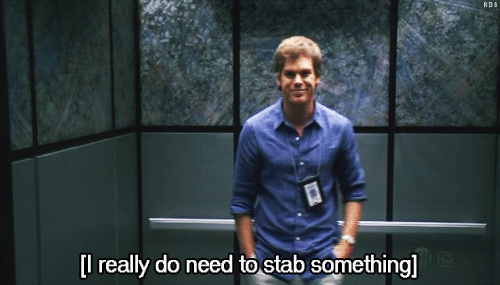 And that can't be good for anybody. But Incels aren't just looking for sex. They are looking for conservative white supremacy. Supremacy of anything is never a good thing, but these men are proud of being males and they won't accept the fact that someone might be better than them.





Apparently no one loved them enough when they were little otherwise they wouldn't think they are the superior specimen. That is it this week for Top 10 Investigates. Good day.




[div style="padding: 20px; background-color: #ffffff; border-radius: 10px; box-shadow: 0px 2px 4px 1px #aaa;"][div style="font-family: arial, helvetica; font-weight: bold; border-bottom: 1px dotted #999; padding-bottom: 8px;"]
[font size="8"]Holy Shit

[br] [/font] [br]

Gather around my fair brothers and sisters, it's time to take a seat in the pew and pass the collection plate, for the Holy Church Of The Top 10 has convened and it's time for our weekly duty to remind you that the holiest among us are the most full of: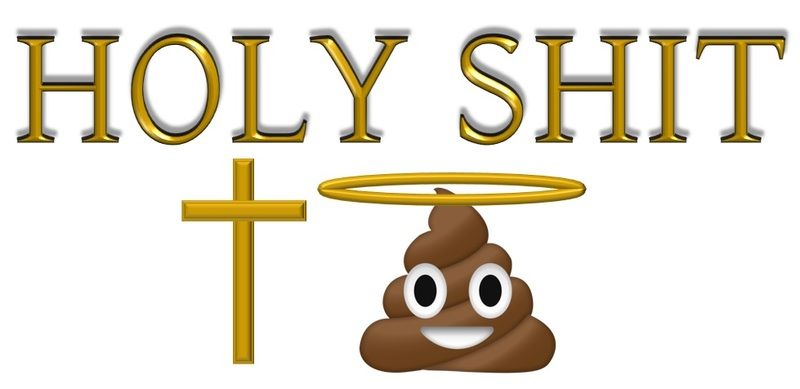 How great is the Top 10 gospel choir? Let's give it up for them! Can I get a hallelujah? So the Christian right seems hell bent on bringing about Armageddon and they are doing so at what seems like a rabbits' pace since the election of the Dark One. Now the Dark One opened the new American embassy in Jerusalem last week and this is the man who they have chosen to lead the services:






Well there may not be a tomorrow if this keeps unfolding the way it is unfolding! But of course leave it to Trump to get the biggest bigots, the worst kinds of pastors to lead the opening prayers at the embassy of Jerusalem. RIP separation of church and state by the way, you will be missed!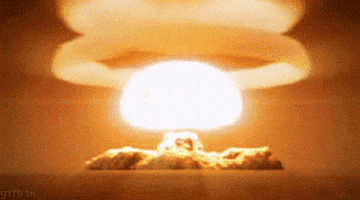 You know having Pastor Jeffress speaking in Jerusalem, you might as well just skip a step and invite Hitler and Satan themselves!!! For Pastor Jeffress has committed the sin of blasphemy, and it is one of the most egregious of SINS!!!! Because in our good book that is something that in the eyes of the good LAWRD JAYSUS would not have wanted! Because JAYSUS said "the dark one shall pose as a creature of light". And there shall be no darker one than that of Donald J. Trump!!!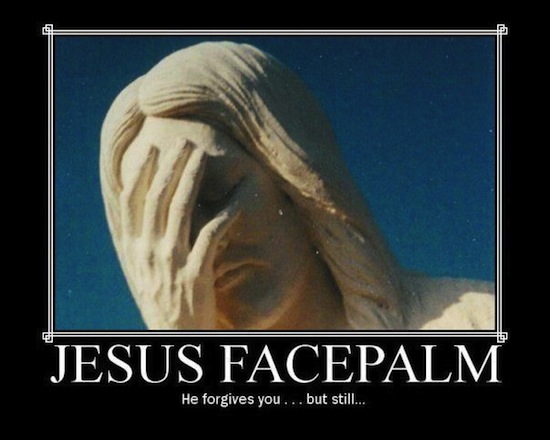 I think even somewhere Jesus right now is going "do not want". Thank you! But these are the kinds of folks we're dealing with here. Dark ones posing as creatures of light! And there be no darker one than the evangelical who supports this DAYMON!!!! I don't know about you – but I would much prefer a church that teaches that humanity can do good, rather than one that brings about the end of times!!!!






And yes I'm afraid it may come to that, because we need to cleanse our planet of these fools, liars and hypocrites!!! Mass has ended, may you go in peace! That's it this week for: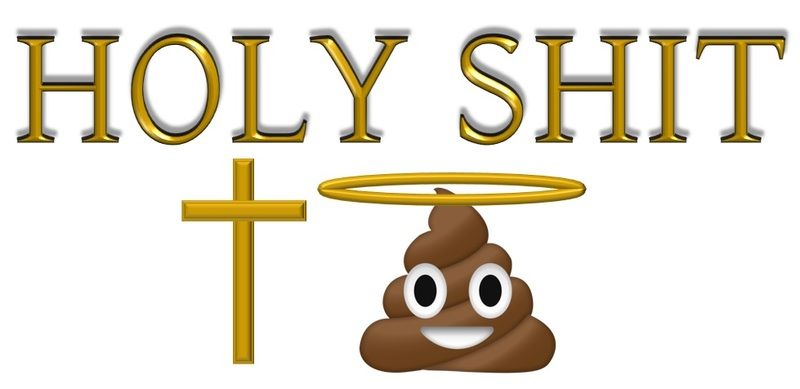 [div style="padding: 20px; background-color: #ffffff; border-radius: 10px; box-shadow: 0px 2px 4px 1px #aaa;"][div style="font-family: arial, helvetica; font-weight: bold; border-bottom: 1px dotted #999; padding-bottom: 8px;"]
[font size="8"]Alex Jones

[br] [/font] [br]

If you've been reading the political Twittersphere, and why wouldn't you? Since the guy who we call "president" spends most of his early AM attempting to take a shit while angrily tweeting about whatever bullshit he might have seen on Fox & Friends, or on Sean Hannity the previous night. I'll leave you with that image, and I would hate to be the White House employee who has to clean up after him. Worst government job ever. Well, you may have seen trolls referring to a hashtag on Twitter called "Qanon" which is an account originating from the 4Chan message board claiming to be an insider in the Trump White House who claims that they have inside dirt on elected democrats including Hillary Clinton and Nancy Pelosi. Well guess what? This week Alex Jones revealed some surprising insights into the "Qanon" account.






Yes let's. I have so many questions about this. How… who… what… how does Alex know who Qanon is unless it was someone inside Infowars? And how can it be compromised? Oh this isn't even the weirdest thing Mr. Jones has done this week! We've talked about "The Storm" many times on this program, but how can you prove it exists? Well…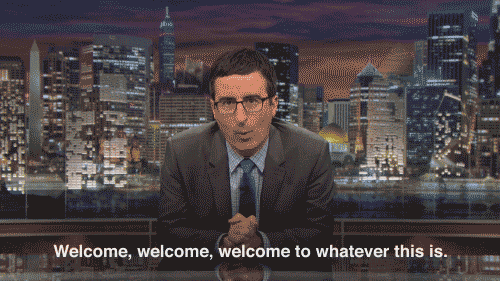 So let's contemplate this for a minute. Alex Jones has talked to Trump, Infowars has a bureau inside the White House… maybe it's someone within Infowars? And how can they be compromised unless it was just someone fucking with people?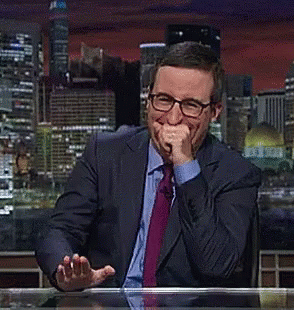 Wait, wait, wait, wait. So you're trying to prove a conspiracy through the use of the same pen? That would be like trying to prove your wife is having an affair because you saw her and the guy she was seeing in the same hotel and they were eating the same mints! But in the era of fake news, nobody does it faker than Alex Jones and Jerome Corsi. Yes that is a thing. Look it up.







[div style="padding: 20px; background-color: #ffffff; border-radius: 10px; box-shadow: 0px 2px 4px 1px #aaa;"][div style="font-family: arial, helvetica; font-weight: bold; border-bottom: 1px dotted #999; padding-bottom: 8px;"]
[font size="8"]I Need A Drink

[br] [/font] [br]

It's time for a new installment of: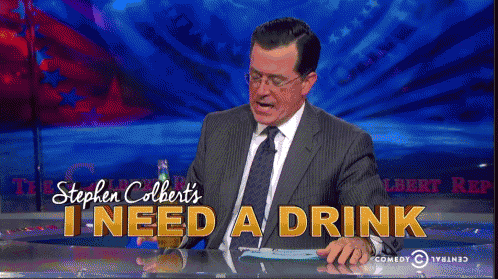 And man do I need a drink this week! Considering how dark this week has been – I mean we're on the verge of the apocalypse here! But I have some good news to report for a change and that's why we're celebrating with some drinking! So tell me bartender, what goes well with sports gambling? Tall boys of Bud Light? I'm in! I'll take five of those thanks. So the Supreme Court, in a near unanimous ruling, overturned the long time federal ban on sports gambling. So what does that mean?





Wait a minute Homer, not just yet. So the Supreme Court just made it legal across the land to gamble on sports. Now you might be asking "how does this affect Pete Rose"? Well of course his name is synonymous with sports betting so here is the answer!






So yeah Pete Rose unfortunately is still Pete Rose – ban or no ban. But what does this mean for the future of gambling? Well like most things that are American, it will be loud, it will be proud, it will be in your face, and it will be 24 hours a day, 7 days a week! Because if there's money to be made, people are going to come for it! Like vultures.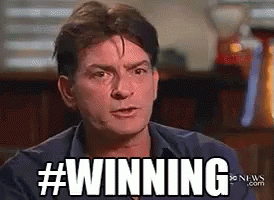 "There is going to be so much winning that we will be sick of winning, OK! Totally. Unbelievable. I hire the best winners!". But of the four major leagues in the US – the NHL, the NFL, the NBA, and the MLB, you know which league is going to benefit the most? Yup! You guessed it!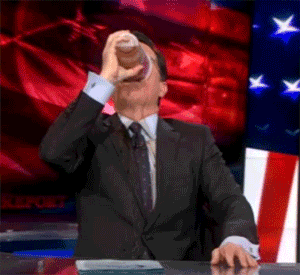 ?itemid=4019397


[div style="padding: 20px; background-color: #ffffff; border-radius: 10px; box-shadow: 0px 2px 4px 1px #aaa;"][div style="font-family: arial, helvetica; font-weight: bold; border-bottom: 1px dotted #999; padding-bottom: 8px;"]
[font size="8"]Stupidest State Contest: Round 2 Week 4

[br] [/font] [br]

16 states will enter, but only one will be crowned the new Top 10 Conservative Idiots Stupidest State!




Welcome back! I hope you all filled out your brackets! Round 2 of the tournament is over and man there have been some exciting developments. Last week we were live at the Golden 1 Center in Sacramento where Wisconsin pulled it out against West Virginia to advance to the Final Four! And this week, we're live at a venue that has hosted many real life Final Fours, the Fabulous Forum in Inglewood, California where we will have our last double matchup of the tournament! This is it! The last double matchup of the tournament. We have all four corners of conservativism represented – god, guns, greed, and batshit insanity! Only two of these teams will move onto the finals at Staples Center, the losers will go home. So who will it be this week? Let's find out!


[font size="6"]Flyover League Championship: Kentucky Vs Wisconsin [/font]
[font size="4"]Kentucky[/font]


We are into the stretch here people! One more week and we will be putting Stupidest State 2018 to bed for Season 4. But it's been great. We still have two matchups to go. First up is Kentucky – this year's king of batshit has certainly proven their credentials this far as to why they are the craziest state in the union not named Florida. Just like their college basketball team, the Wildcats of UK, have generated all star after all star, Kentucky has done the same! They have given us Rand Paul and Mitch McConnell (Cocaine Mitch as he's now called) and Kim Davis and Matt Bevin. But one of the craziest states in the union certainly isn't done yet!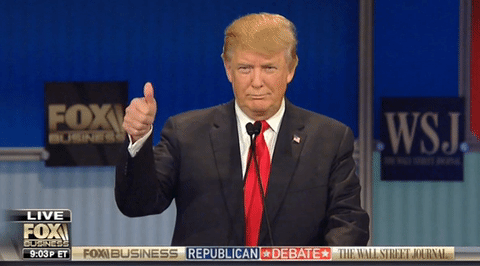 Well you know when you fall for a con artist like Trump, don't be surprised when you get conned. I mean after all, Kentucky was the first state in the union to call it for @realDonaldTrump, so how has he treated his friends so far?




[font size="4"]Wisconsin [/font]


Ah Wisconsin – another state ravaged by reckless Koch and Heritage Foundation policies. Last week we talked heavily about the teacher protests that have been coming to light because teachers are fed up with the people who we have elected, and why wouldn't they be? Of course they've been getting tricked by slick looking hucksters for 40 years. And then there's another company coming to Wisconsin, aided by Paul Ryan, called Foxconn. Of course if you do a quick Google search for Foxconn, you can tell all about their egregious human rights violations and horrible working conditions. So how have they treated Wisconsin so far?





Yup – a little "you scratch my back and I'll scratch yours" variety of quid pro quo! And it's good to know that Scott Walker has the best interests of the good people of Wisconsin at heart! Because air, water, who needs these things? There's profits to be made!






[font size="4"]And the winner is… [/font]

Oh my god! Kentucky pulled it out against Wisconsin and they win by another routing of Wisconsin and this time they win by a whopping 19 points! Final score: 91 – 72! Kentucky will be moving on to the national championship! Cut the net guys you earned it!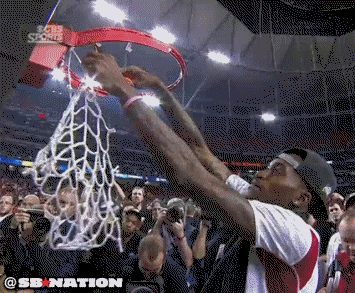 [font size="6"]Layover League Championship: Florida Vs Missouri [/font]
[font size="4"]Florida[/font]


Ah, Florida, you guys! If you remember last year's tournament they had a strong presence going into the conference finals but they quickly bowed out due to an utter disaster involving Florida Man's over inflated ego and his disastrous stunt that cost the team the tournament. Well this year Florida is angry, they're pissed, and they're very well armed. In fact this was the state that was the site of that horrific shooting at Majorie Stoneman Douglas High School in Parkland. And you know what? We haven't learned a damn thing since then!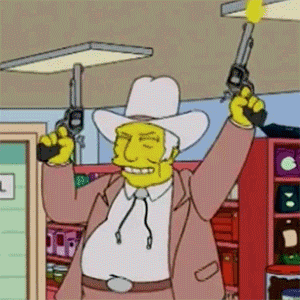 Of course if you have an R next to your name, don't attempt anything even remotely humanly decent or the gun lobby will come to you and give you a stern talking to. You know, kind of like getting sent to the principal's office except the principal comes to you and humiliates you in front of the class. But of course there's lots of blame for this shooting, but you know what it really was? Political correctness. Yup, you guessed it!




[font size="4"]Missouri [/font]


OK so we've talked about the right wing conspiracy theory known as "the Storm" – the theory that a group of global elites are involved in a child sex trafficking ring that would dwarf anything that's seen before. But the Show Me State has not only actual child sex trafficking going on, they're the home of some of the most horrible anit-woman and anti-family laws in the country. Making them one of the most perfect candidates ever to unseat Alabama and win the Family Values Conference! This is from last year but it firmly cements Missouri's credentials!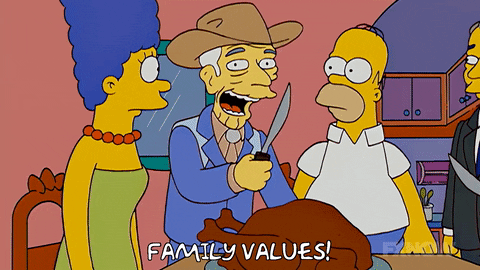 Damn straight that's republican family values in a nutshell! So Planned Parenthood kills more babies than Nazi Germany according to them. And Missouri's political credentials? Well their governor Eric Greitens is so bad that the house is threatening to impeach him – and he ran on a family values campaign! So much for that!



[font size="4"]And the winner is… [/font]

Another stunner! Florida managed to route Missouri by a whopping 30 points and they take the lead with a new record going into the final round! Final score – 87 – 57! Cut the net guys, you earned it!




[font size="6"]Next Week [/font]

This is it folks! It's the championship round, and we're live in a venue that has hosted a whopping 6 Lakers championships and 2 Kings championships – the one and only Staples Center in downtown Los Angeles, and only one state can be the winner. Florida. Kentucky. The best of the best. The cream of the crop. One of these two teams will be crowned the 2018 Stupidest State! Stay tuned!



[font size="8"]And Now This:[/font]
[font size="8"]Post Malone[/font]

Ladies and gentlemen, my next guest is an amazing hip hop artist who recently headlined Coachella and you can see him on tour this summer and at the Hollywood Bowl on June 27th. His latest album is called "Beerbongs and Bentleys". Playing his song "Stay", give it up for Post Malone!



See you next week!


Credits

Host: Initech
Top 10 Conservative Idiots Recorded In Front Of Live Audience At: City National Grove Of Anaheim, Anaheim, CA
Special Thanks To: City National Grove Management
Images: All images copyright belongs to respective copyright holders.
Videos: All videos copyright belongs to respective copyright holders
Articles: All article content copyright belongs to respective copyright holders
Writing: Top 10 Writing Department
Graphics: Top 10 Graphics Department
Research: Top 10 Research Department
Lighting & Stage Props: Top 10 Lighting Department
Legal: Top 10 Legal Department
Advertising: Top 10 Advertising Department
HR: Top 10 Human Resources Department
Initech's Wardrobe Provided By: JAB Inc.
Wheel Of Corruption By: Studio 1 Stage Props, Burbank, CA
Post Malone Appears Courtesy Of: Republic Records
Management: Initech Productions, CCC Management



Initech Productions: Yes, We Got The Memo

&t=1s
4 replies, 3289 views
Replies to this discussion thread
| | | | |
| --- | --- | --- | --- |
| 4 replies | Author | Time | Post |
| Top 10 Conservative Idiots #4-18: Left Behind: Infinity War Edition (Original post) | Initech | May 2018 | OP |
| | Iggo | May 2018 | #1 |
| | voteearlyvoteoften | May 2018 | #2 |
| | malaise | May 2018 | #3 |
| | TheRealNorth | May 2018 | #4 |
---
Response to Initech (Original post)
Wed May 16, 2018, 05:00 PM
Iggo (45,975 posts)
1. Yes!
---
Response to Initech (Original post)
Wed May 16, 2018, 06:14 PM
voteearlyvoteoften (1,716 posts)
2. Thank you 👌🏼
---
Response to Initech (Original post)
Wed May 16, 2018, 06:23 PM
malaise (248,655 posts)
3. Thanks Initech
---
Response to Initech (Original post)
Wed May 16, 2018, 08:54 PM
TheRealNorth (7,053 posts)
4. TY