Thu May 6, 2021, 03:20 PM
Top 10 Idiots (414 posts)
Top 10 Conservative Idiots #10-13: 19 Years To Life... And Counting Edition
Last edited Thu May 6, 2021, 06:25 PM - Edit history (1)



You know what conservatives? Your schtick of hating everything that we do is getting really old now, and I mean really old. You've spent the last 40 years pushing this crap and everyone is getting really tired of it. So Biden is kicking your ass and reversing literally all of Trump's worst policies and then some more. But not everyone is happy with Biden's performance. It's one of those things where the performance was so good that it's making the rest of the room uncomfortable because they could never live up to those standards. Think of it like being a lounge singer in the same room as Placido Domingo – you'll never live up to Domingo no matter how hard you try! Yeah it's not the same, I know, but let's take a look at who's not happy with Biden's first 100 days, shall we?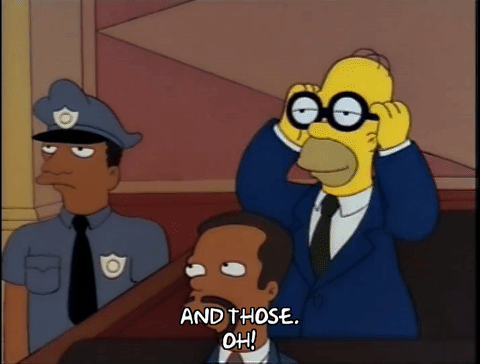 Yeah so Ted Cruz was asleep during Biden's joint address to Congress… or was he? Maybe he was just dreaming about Southern Mexican paradises! And by the way, speaking of Teddy not approving of what Biden does, does he not know what a brutal dictator is? Yes these four countries absolutely suck but compared to scumbags like Duterte and Modi? None of the leaders of these countries have anything on them, except maybe Putin. Putin probably reigns supreme.






And by the way can we show what Lauren Boebert (Q – Batshit) was up to? I mean she wasn't sleeping but she was definitely not focused on the speech. Come on, why should you when you're part of the party that tried to overthrow the government and stop Trump's insurrection. So in addition to not caring, Lauren Boebert was apparently wearing some kind of tin foil hat blanket thing designed to purposefully make some noise, and was live tweeting the speech. Yeah you can't make this stuff up.






By the way, what was Lauren googling during the speech? Let us know in the comments! So yeah that happened! And did we really need a rebuttal from Josh Hawley (Q - Batshit)? Yeah I know every time the president gives a major address, the other party gets a rebuttal. But is Josh Hawley really the guy you want to go to? I mean it could be worse, it could be Madison Cowthorn. But the GQP party is full of people who you don't want making a speech or even attending events.







[div style="padding: 20px; background-color: #ffffff; border-radius: 10px; box-shadow: 0px 2px 4px 1px #aaa;"][div style="font-family: arial, helvetica; font-weight: bold; border-bottom: 1px dotted #999; padding-bottom: 8px;"]
[font size="8"]Rudy Giuliani

[br] [/font] [br]

Answer me this my fair audience - why does every current video clip of Rudy Giuliani always look like he's going to take a massive dump? Does he have a digestive problem or something? But I'm sure everyone knows where they were when they heard that the Feds were in the process of raiding Giuliani's Manhattan apartment. But for what reason? Was it that he finally had the information on Hunter Biden's laptop? No? So you might be asking – what's Giuliani in such deep trouble for? And I answer you this good sir or madam – we don't know. But we will be keeping an eye on this story as it develops because I can assure you that it will be white hot! One thing we do know is that Rudy stepped in it, and he's got a steaming pile of whatever it is on his shoes!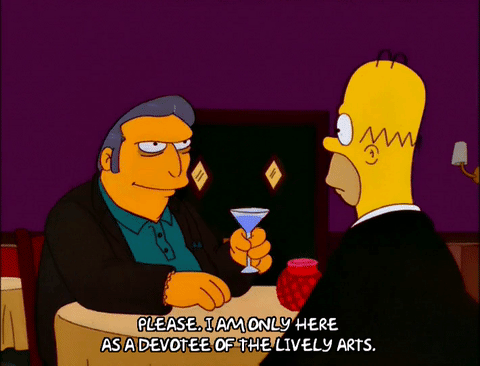 I can't imagine Rudy and Trump are fans of the performing arts. But one thing's for certain by repeatedly circulating lies about the election and about Hunter Biden they have stepped in it. And of course the former mob boss, doing his best Valley Girl impression, is standing by his fixer. Where is this going you might ask? Well again I can assure you – we don't know. But the good news is that we might actually have a case that goes somewhere, thanks to having a competent AG who has yet to be fired!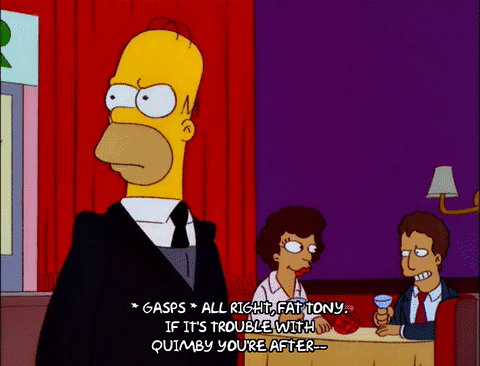 Oh he doesn't miss, that's for sure! And while the former mob boss is standing by his guy – presumably because he has something on him, we can assure you that the Feds are not done! So how were they able to nail Giuliani you might ask? Well Giuliani has been under scrutiny for his ties to some shady Ukranian business dealers. Does that sound familiar? Well it's only the narrative they've been trying to dump on Hunter Biden over the last two years. You know that old saying – judge not lest ye be judged!






How about the actual Mafia? And you don't double cross them or you'll end up in the East River, just like my mamma mia's pasta al forno! Yeah I've seen way too many mafia movies! But in case you're wondering – yes Rudy's fuck up could have colossal consequences! Especially for a certain former president who is attempting to run again in 2024! That is assuming this raid and subsequent probe isn't going to fuck things up for the worse for them! Pass the butter, it's going to be fun watching them squirm!




?1


[div style="padding: 20px; background-color: #ffffff; border-radius: 10px; box-shadow: 0px 2px 4px 1px #aaa;"][div style="font-family: arial, helvetica; font-weight: bold; border-bottom: 1px dotted #999; padding-bottom: 8px;"]
[font size="8"]Tucker Carlson

[br] [/font] [br]

I want to start this entry by telling my producer that no, we don't need a Tucker reaction camera for this one. Really? You're going to go there? OK fine. Guess I brought this one on myself. And while we're all enjoying the benefits of the COVID vaccine, Tucker Carlson is having the opposite view. He's instead going full anti-vax and full mask hole. Now I can already hear you getting ready to boo, so please save your boos for a minute. Fox News has seriously lost its' damn mind, although they didn't really have much of a mind to begin with. And it's insane the content that they are letting on their networks, and I guess having conservatives threaten them with going to other networks really has them scrambling to produce content, so they've resorted to threats.






Yeah BOOOOOOOOOOOOOOOOOOOOOOOOO!!!!! Oh man it's so great to finally hear your boos in person again! Just so we're perfectly clear – if you're anti-mask and anti-vax, you won't be allowed at future Top 10 events. This is a stunning level of evil. I mean if anyone should have CPS called on them, it's the anti-mask and anti-vax people. The sad thing right now is that the bad guys are winning in this field but hopefully not for long! Even the State Department is feeling the heat from this one.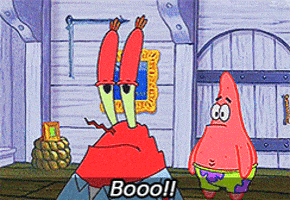 Look we're all sick of the pandemic precautions that have taken over our lives in the last year but the last thing we want to do is make things worse, or we all go back to ground zero! And pro-maskers aren't the only thing that Tucker has a problem with. He also has a problem with vaccines. So masks and vaccines are both apparently part of the new thing that Fox News is going to declare war on in the next year and coming years.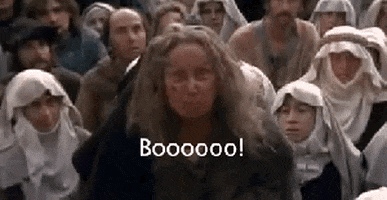 Yes, booooooooooooooooooooooo!!!! I mean come on, Obama is only trying to help. Seriously what's wrong with these guys? I wish I knew the answers. But you could probably write an entire doctoral thesis about what's wrong with these guys and still not come up with a correct answer! But this is why I thank god that shows like Jimmy Kimmel and John Oliver exist – to combat the bullshit. Because if we let Fox News go unchecked, the bad guys win. That's right, Tucker.







[div style="padding: 20px; background-color: #ffffff; border-radius: 10px; box-shadow: 0px 2px 4px 1px #aaa;"][div style="font-family: arial, helvetica; font-weight: bold; border-bottom: 1px dotted #999; padding-bottom: 8px;"]
[font size="8"]Josh Duggar

[br] [/font] [br] B

So remember when Q Anon activists promised to take down a global ring of elite pedophiles which included everything from musicians to politicians to billionaires to TV stars and everything and anything in between? Well who knew that the only people they'd take down so far are… oh wait, they haven't taken anybody down yet. But I loved seeing this story last week. Remember that family that had those 1,000,000 kids and they were still in the process of producing more babies? That family? Well one of the offspring is Josh Duggar. And guess what? He's already had past problems with pedophilia and child pornography. Guess you could say that you saw this coming but then again it's probably just another notch in a long list of problems for this insane family.






That guy kind of looks like he shouldn't be allowed near schools. I'm just saying. You know what? Why don't we call this "19 Federal Indictments And Counting". Or maybe "19 Years To Life And Counting". I smell a new reality show! Now here's the question I have – is how the hell do you break *THAT* news to your 5,000,000 kids that one of your own is not only a creepy pervert but he's a repeat offender creepy pervert? I just wish the cameras were rolling because I would have loved to have heard that conversation.






Hey Christians! Stop supporting these people! Garbage behavior coming from someone like this isn't just an isolated incident – it's part of a long stemming pattern of terrible behavior! Yup, guy's a pervert and the GOP is going to have a huge problem like this on their hands in the coming months and maybe even years and decades. And I mean come on, they had one of their own as president, so you know that old saying about birds of a feather flocking together, and such.






Yeah but at least he's a family pervert, Dude. Between this and Rudy getting arrested, this has been a pretty good week for us! Hey come on it's our job to report on conservative idiocy, even if it includes them getting caught up in extremely terrible and possibly illegal behavior. Though when does this family not get pregnant? He's just looking for excuses at this point. But at least TLC, or as I like to call them The Freak Show Network, is acknowledging that this family's got issues.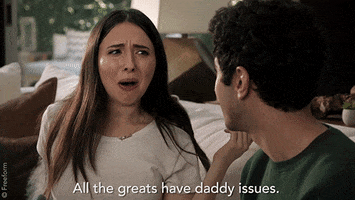 [div style="padding: 20px; background-color: #ffffff; border-radius: 10px; box-shadow: 0px 2px 4px 1px #aaa;"][div style="font-family: arial, helvetica; font-weight: bold; border-bottom: 1px dotted #999; padding-bottom: 8px;"]
[font size="8"]Top 10 Investigates: The Silicon Shortage

[br] [/font] [br]

It's time to investigate beyond the headlines! This is Top 10 Investigates!



The 2020 COVID-19 pandemic shut down supply chains and created global shortages of everything we buy, and changed consumer spending habits for better or worse. One shortage that you're probably noticing now that's going to get a whole lot worse is computer chips. But while you might be tempted to blame the Bitcoin shortage as to why you're unable to buy critical computer components like graphics cards, the one market that this chip shortage is really affecting is something that nobody has expected – the new car market. In fact there's such a shortage that it's affecting both dealerships and production lines alike. But what you might not think is that your new car's navigation system is loaded with computer chips that control everything from the GPS signal to monitoring safety hazards. But the scary thing is that it could be going from bad to worse in the coming weeks and it could affect a lot more than just new cars.






So how did it get this bad? And what can be expected in the wait times between when this is at its' peak and when it gets back to normal? Well a lot of this has to do with when the chip is ordered and produced. Because factories have been working at half or no capacity due to social distancing orders, and factory output has been lagging. And this could prove to be a huge problem because the semiconductors used to make chips are used in just about everything these days.






And while everyone is looking to rebound and rebuild from the ashes of the pandemic, this could have the potential to slow down that economic recovery. A lot of this shortage actually stems from last year when the pandemic first stranded people at home and everyone had to buy new computers and Wifi equipment to be able to keep up with streaming services and video conferencing service demands, but that demand is slowing. But expect this to go on for far longer than you might think.






Yes that's kind of about what it is like for the time being. So what do industry insiders think of this shortage and how long it could actually last? Let's ask the CEO of Cisco, and unfortunately you're probably not going to like the answer. He says that this could go on for most of the year, and that will start affecting a lot of jobs. Yes, everything has been screwed up because of the pandemic, but as the supply chains start to correct themselves, expect this kind of thing to happen.






That's it for Top 10 Investigates. Good day.




[div style="padding: 20px; background-color: #ffffff; border-radius: 10px; box-shadow: 0px 2px 4px 1px #aaa;"][div style="font-family: arial, helvetica; font-weight: bold; border-bottom: 1px dotted #999; padding-bottom: 8px;"]
[font size="8"]Holy Shit

[br] [/font] [br]

Gather around my fair brothers and sisters! It's time to take a seat in the pew and pass the collection plate, for the Holy Church Of The Top 10 has convened and it's time to remind you that the holiest among us are the most full of:




My fair congregation! It is great to finally have a real congregation again and we're no longer video conferencing! You know as I said last week it's not all fun and games here at the Holy Church Of The Top 10. We don't always get to report on the extremely wacky things that our right wing brothers and sisters are up to. Because as we all saw on that very horrifying day of January 6th what they were capable of, they were capable of some dark and disturbing shit! Yes, it's OK to swear in my church! I know we haven't done this in a while. Now you might be wondering where they are getting their money from that they can use it and go commit egregious acts of terror. Well I have an answer for you. There's a Christian crowdfunding site called "GiveSendGo" that the right has been using to fund their activities, and a lot of those activities aren't exactly what one would call kosher.






And yes they are certainly the devil. But did toxic religion play a role in the rise of the Dark One? You know who I am talking about of course – THE Dark One. A man who is so abhorrent, dishonorable, disgusting, and piggish that his name shall dare not be spoken in my church whether it is real or even virtual! But yes there's theories that there's a toxic Christian underground out there, and it mainly panders to white supremacist males!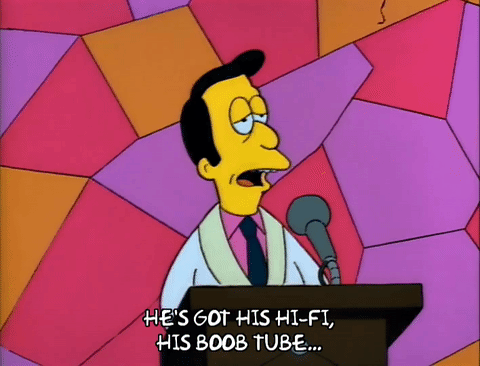 And he's also got lots of guns and ammunition, and a scorching case of anger directed at the wrong people! So in case you're wondering where your money goes, or where these terrorists get their money from, well, just follow it! That's what we are doing here is playing armchair auditor. Seriously if they can audit the election after it's already been certified and accounted for, we can audit where their finances come from, and they're not going to like it! But that is what the good LAWRD JAYSUS would want!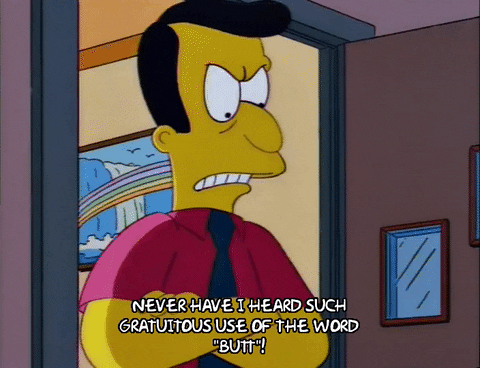 That will happen at a Proud Boys rally! And by the way if you think you're safe using a site like GiveSendGo, I can assure you that you are not! If you're using this site to fund acts of terror and right wing militia groups, you will be found out! On the internet everything you do is tracked and quantified, which is why we only use approved sites that the LAWRD would want! So use GiveSendGo, it will only come back to haunt you, because it's not what the good LAWD JAYSUS would want!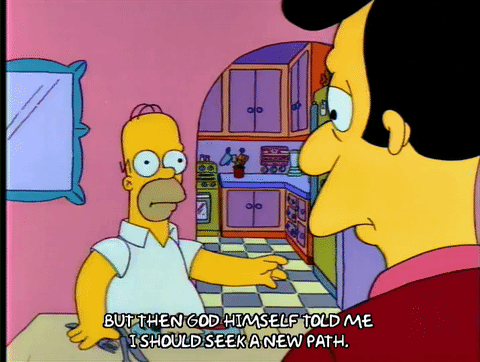 Yes and that path is don't seek out approval from those who support the unholy Dark One, because it will come back to bite you! Mass has ended, may you go in peace! That's it this week for:





[div style="padding: 20px; background-color: #ffffff; border-radius: 10px; box-shadow: 0px 2px 4px 1px #aaa;"][div style="font-family: arial, helvetica; font-weight: bold; border-bottom: 1px dotted #999; padding-bottom: 8px;"]
[font size="8"]This Fucking Guy: Dana White & Joe Rogan

[br] [/font] [br]




This week we're profiling not one but two guys for the This Fucking Guy title crown this week. And those happen to be UFC head honcho Dana White and UFC commentator and podcaster Joe Rogan. So while COVID seems to be waning and America is opening back up after being closed down for a year, this fucking guy Dana White has what one might call "the wrong idea" about how to do things. Yes we're all desperate to get back to the way things were, but it's not like we can turn a switch back on the same way we turned it off. But before we get to Joe Rogan, we have to talk about what UFC President Dana White is up to. And he's certifiably batshit crazy. And I think it's hilarious that the people who denounce politics in sports go on the most polarizing political talk shows to state their case.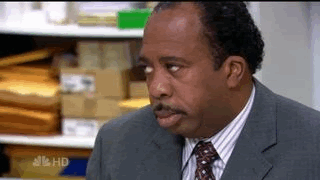 And you know what? Here's the thing Dana – you're so intent on keeping politics out of sports, yet you keep going on political talk shows to demean politics in sports! How about this? Maybe, I don't know, don't go on fucking Sean Hannity to promote your beliefs of politics in sports! That I believe is the textbook definition of insanity, am I right? Yeah no really this fucking guy… like really most of us don't care, and then there's Dana White who we think protests just a little too much.






But then Dana White wouldn't be anything without this fucking guy – Joe Rogan. If you think Dana White going on political talk shows to denounce politics in sports is bad, wait until you see what his buddy Joe Rogan is peddling! Joe Rogan, this fucking guy. How does this fucking guy have millions of fans? And especially when he's peddling such dangerous information about vaccines such as this. Is the UFC a sports competition league or is it a far right indoctrination center disguised as a sports league? Well if you're Dana White and Joe Rogan, it's a combination of both.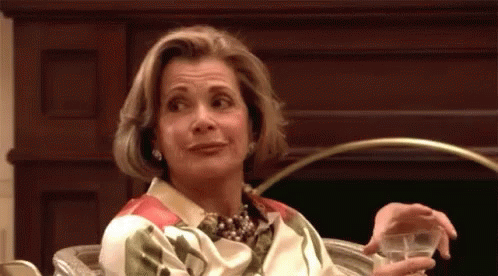 Yeah really, don't listen to this guy, especially when he's creating new headaches for his employers at Spotify. In fact it's sent lots of people into some serious damage control – even Dr. Fauci has said that Rogan's comments are incorrect and we've pointed out how dangerous and stupid this kind of anti-vaccine misinformation can be (see: Top 10 #10-10 ). We cannot emphasize this enough people – take the damn vaccine! Even Joe Rogan himself was forced to walk back his own dangerous advice after being called out for it on social media and John Oliver's show. I mean whew, this fucking guy!






Yeah so going on political shows to denounce politics in sports and peddling dangerous anti-vaccine information, and possibly hosting super-spreader events. That's Joe Rogan and Dana White – this week's:





[div style="padding: 20px; background-color: #ffffff; border-radius: 10px; box-shadow: 0px 2px 4px 1px #aaa;"][div style="font-family: arial, helvetica; font-weight: bold; border-bottom: 1px dotted #999; padding-bottom: 8px;"]
[font size="8"]Conspiracy Corner

[br] [/font] [br]




Welcome back to our segment that attempts to explain the unexplainable – Conspiracy Corner! We are coming to you live from our underground bunker deep within the New Mexico badlands , undisclosed location of course! Let me just adjust my tin foil hat for maximum government interference – you know they are trying to read your thoughts! Let me assure Donald Trump fans out there that you can fly whatever flag you want. And let me also assure you something that you're not going to like – free speech has consequences. In case you're wondering what I'm talking about, you may have seen Trump merchandise booths pop up in your town. So what happen when they come for your flags? Well you know how it goes – first the come for your flags and I said nothing!






Oh people stop your rabbling! That's just a guy exercising his free speech rights by saying "fuck the current administration and you the people for voting for him!". But this tiny little protest in a small Indiana town isn't going unnoticed. And not just by Trump supporters either because they are standing by their man and they're planning to protest. And it looks like this could get really ugly really quickly so we'll be watching!






And if you think that the Hammond incident is an isolated one, oh man you haven't seen anything yet, my friends! There's incidents in Minnesota and Pennsylvania over these stupid things. And another one in Florida! Oh don't think for a minute that Florida Man isn't involved in this! He's probably got hundreds of them flying from his boat, which probably caused it to sink. Oh and even funnier is that his boat isn't a sailboat.






Whew! Now that's the flag you fly and proudly! Don't fly any other flags, especially the flag of President Loser Shit For Brains on it! So is this a conspiracy? Yeah probably. Is it offensive to fly that flag? Oh yeah absolutely. Especially if you fly it anywhere on the same level as the American flag. But what makes this a conspiracy is that some are calling this "protected speech" and if it goes anywhere near SCOTUS, it could get very ugly very quickly! Don't think they won't go down without a fight, either!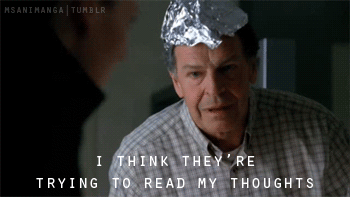 [div style="padding: 20px; background-color: #ffffff; border-radius: 10px; box-shadow: 0px 2px 4px 1px #aaa;"][div style="font-family: arial, helvetica; font-weight: bold; border-bottom: 1px dotted #999; padding-bottom: 8px;"]
[font size="8"]I Need A Drink

[br] [/font] [br]

Hey everyone, I don't know about you but I could really use a drink!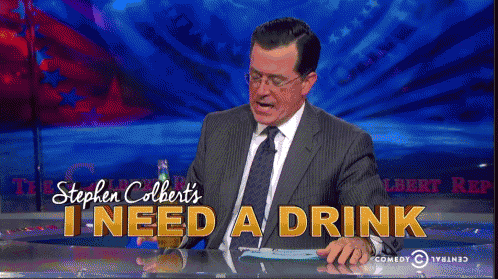 So of course you know the idea behind this is that we have some drinks and while we're drinking, we discuss anything in the news as long as it doesn't relate to politics. But this week I may have to bend the rules a bit because I heard one of the dumbest, stupidest things ever said about my drink of choice – beer. Beer is the best! So Trump's economic advisor Larry Kudlow had this to say about beer:



Yeah that happened! Never mind that beer is already made with plants – barley, hops, yeast, and water, but that's one of those things that's so stupid that both sides of your brain shut down and go "LET"S FIGURE IT OUT!!!". Well, in order to do that, I need a drink! Tell me, my vaccinated bartender, what goes well with this story? Brain beer? What's in it? No thanks, how about an extra-large mug of Denogginizer IPA? Yeah I'm splitting with Jack this week! So here's the full story behind this insane clip.






Man if only! But this latest rant from Kudlow is only part of a campaign aimed at taking down and discrediting the controversial Green New Deal. Look there's a lot to digest in those 14 pages but I don't remember a single thing about beer in there! Yes they said we'll possibly need to curb our meat consumption but that's an entirely different topic. Here, our focus is on the beer. But Kudlow really stepped in it with that comment!






Ah I get it now! First they're coming for your fridge and I said nothing. Then they come for your Kitchen Aid stand mixer and personal meat grinders, and I said nothing. Then they come for your grills… next thing you know it's an all out assault on the American kitchen as we know it! Dun dun dun!!!! But this latest gaffe is but another in the long line of misinformation and stupid comments coming from conservatives!






Can I get another one? Keep 'em coming! Man I have missed you guys! Drinking in front of a blue screen with a virtual bartender just isn't the same! So here's the thing – plot twist! There's no such thing as "plant based beer". All beer is plant based and if Larry had done a little research he might have seen that! And here's the thing – conservatives may be outraged about the Green New Deal, and it has some things that not everyone is going to like. But we must act now to save the planet before it's too late. But one thing it does not do? It doesn't say to limit your meat consumption. So go nuts! Eat those In N Out 100 x 100s with a side of meat fries and fried chicken, and chug a nice glass of meat-based beer, and if you survive to next July 4th, then it's all a hoax and what Big Environmental doesn't want you to know!







[div style="padding: 20px; background-color: #ffffff; border-radius: 10px; box-shadow: 0px 2px 4px 1px #aaa;"][div style="font-family: arial, helvetica; font-weight: bold; border-bottom: 1px dotted #999; padding-bottom: 8px;"]
[font size="8"]Stupidest State

[br] [/font] [br]

16 states will enter and only one state will become the new Top 10 Conservative Idiots Stupidest State!




Welcome back to Stupidest State 2021! Yes, ladies and gentlemen, we are just two short rounds away from the Final Four! Last week, we saw something unprecedented as a #4 seed upset a #1 favorite when Arkansas knocked off Indiana to take the Family Values Conference! This week it's a battle for Batshit Conference superiority! The #1 Georgia Bulldogs are sitting atop the conference, but the #4 Michigan Wolverines are coming for them! Only one of these teams will advance to the Final Four, the other team goes home! Let's go to the floor in Phoenix for more action action action!

[font size="4"]Batshit Conference Championship: #1 Georgia vs #4 Michigan [/font]

[font size="2"]Georgia [/font]



Last we saw Georgia, they were in the midst of a fiery battle with MLB and the state of Georgia, led by of course governor Brian Kemp. Now the Peach State is feeling some major hot water with some of the major corporations that are based in Georgia, like Coca Cola and Delta Airlines. Now they're coming after one of America's largest employers – Home Depot. And never mind that Home Depot's founder is a hardcore billionaire MAGA supporter. Let's not overlook that simple fact! But Brian Kemp is still feeling the heat from this one!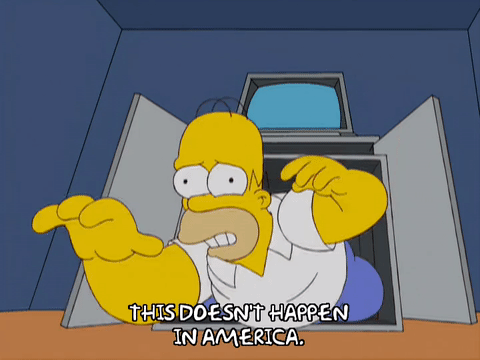 Except when it does! And not only that but Georgia's insanity is inspiring copycat bills! Yes states like Ohio are adopting the controversial Georgia model, and never mind that there's bills like this in the works in like 37 states. But how much is this law going to hurt Georgia businesses? Well Brian Kemp's actions are going to cost the state in the hundreds of millions! Yes, you heard that right! And that's not all it's going to hurt!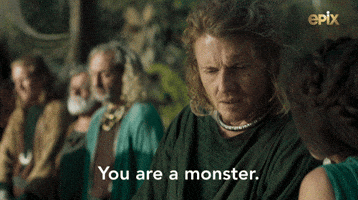 Yeah probably! So just remember this the next time you vote for someone – actions do have their consequences! And it doesn't take much to figure that one out! Although I do love that the repeated boycotts and even threatening boycotts are driving Brian Kemp nuts! Oh yes my friends, nothing and I mean nothing is sweeter than watching conservative heads explode!






[font size="2"]Michigan [/font]



Last we left Michigan we were witnessing the fallout from the attempt to kidnap Governor Whitmer. I know it was scary at the time but I love this story so much and I can't wait for the movie! And I could keep talking about this story all damn day, but I don't have that kind of time. Michigan is led by some sane people but there are multiple levels of crazy once you start peeling back the layers. And don't think we haven't seen the last of these wannabe terrorists yet.






Yeah really if you're going to kidnap someone maybe don't use a PT Cruiser as a getaway vehicle, though the explosives most likely increased the value of the car. So how did this plot happen? How did these guys get so radicalized that they went and stormed the state capitol in an effort to overturn restrictions and kidnap the governor? This is some serious Al Qaeda or ISIS levels of insanity right here.





Yeah really this plot sounds like it was being run by Dwight Schrute and Michael Scott. So these guys are full blown domestic terrorists and they're about to get the book thrown at them. And don't think this is an isolated incident either – rural Michigan is full of domestic terrorists and militia types and the more out from civilization you go the worse they get. Don't think that we haven't seen the last of incidents like this. Expect that things will get worse before they get better!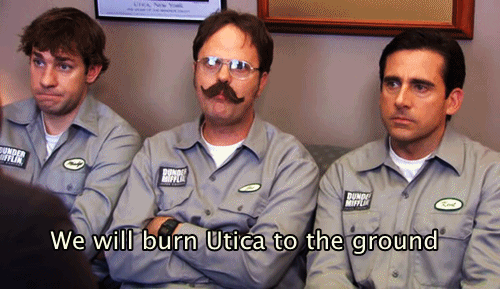 [font size="2"]And The Winner Is: [/font]

Wow this is a close game here! Score tied at 91 each! We are down to 10 seconds left, Georgia has the ball… for 3… YES!!!! It's in!!!! Georgia hangs on, they will move onto the Final Four! The fans are celebrating in the stands and they are celebrating on the court, wow, what a game! Great showing by Michigan, but Georgia pulls it out and moves forward!

[font size="4"]Next Week: [/font]

We are one week away from the Final Four! And the last but certainly not the least is the Fiscal Irresponsibility Conference championships! The playground for the rich, #2 Wyoming is set to take on the gambling mecca of #3 Nevada! One will win, one will go home!


See you next week!


Credits

Host: Initech
Top 10 Conservative Idiots Recorded At: Observatory OC, Santa Ana, CA
Images: All images copyright belongs to respective copyright holders.
Videos: All videos copyright belongs to respective copyright holders
Articles: All article content copyright belongs to respective copyright holders
Writing: Top 10 Writing Department
Graphics: Top 10 Graphics Department
Research: Top 10 Research Department
Lighting & Stage Props: Top 10 Lighting Department
Legal: Top 10 Legal Department
Advertising: Top 10 Advertising Department
HR: Top 10 Human Resources Department
Initech's Wardrobe Provided By: JAB Inc.
Wheel Of Corruption By: Studio 1 Stage Props, Burbank, CA
Management: Initech Productions, CCC Management
Follow The Top 10 On Twitter at: @10Idiots
New! Follow The Holy Church Of The Top 10 On Twitter: @churchoftop10
Questions? Comments? Complaints? Hate mail? E-mail The Top 10 at: Top10ConIdiots@gmail.com



Initech Productions: Yes, We Got The Memo



1 replies, 621 views
Replies to this discussion thread
| | | | |
| --- | --- | --- | --- |
| 1 replies | Author | Time | Post |
| Top 10 Conservative Idiots #10-13: 19 Years To Life... And Counting Edition (Original post) | Top 10 Idiots | May 6 | OP |
| | underpants | May 6 | #1 |
---
Response to Top 10 Idiots (Original post)
Thu May 6, 2021, 03:42 PM
underpants (163,657 posts)
1. Sand
I called a few days ago about the status of an order of laptops. The guy at the supplier said that the chip and glass shortages are backlogging all their orders. Turns out there is a slow down and shortage of sand which is used to make both. Behind water sand is the most used natural resource and not just any sand can be used. Also, the dredging of rivers has been restricted which cut supply as well.