Thu May 13, 2021, 05:02 PM
Top 10 Idiots (412 posts)
Top 10 Conservative Idiots #10-14: The Trouble With Truthers Edition


For this entry we decided to do something a bit different. The thing is we'll probably never hear the end of the Capitol Riots because of how many people were there. But a claim made by a guy who got arrested for participating in the insurrection this week really made us begin thinking about this subject and it's really not that far off! The claim made by this rioter said that Fox News had addictive qualities and we're going to explore this subject in detail. But here's what happened. A man who was arrested at the Capitol Riot claims that he had a serious case of "Fox-itis" and that he watched so much Fox News that he believed everything they said. So how true is it?






Whoa, that one couldn't be more perfect for this entry! So yeah it's a serious problem. I'm sure that everyone in the audience here and those of you who are viewing at home know someone who has Fox News on in every TV in their house and even listens to the Fox News channel on XM while they're driving around in their car. Now that's an addiction! Can it be serious? Oh yes! Can it be fatal? Well let's ask the people involved in the Capitol Insurrection. Or the victims of the Unite The Right rally in 2017 (see: Top 10 #3-10. Or any of the hundreds of other rallies in the last 4 years. But this claim may not be that far off!





Seriously, we could use the Simpsons making fun of Fox for the duration of this clip, and they rightfully deserve every bit of shit that they get. Especially when the misinformation they peddle 24 hours a day on programs like Hannity, Tucker Carlson, and Jeannie Pirro is dangerous and can have long lasting implications. But it's unlikely that Mr. Antonio will be able to claim the insanity defense and use Foxitis as his defense. But this is shedding light on something very interesting.





OMG this is too damn good! And I mean I was worried we wouldn't have enough material for this entry but it's definitely proving me wrong! But here's the thing – the Foxitis defense may not work in real life but it's almost like you can instantly tell which of your friends and neighbors watches Fox. If you're at a function and someone starts going off about male athletes posing as female to win competitions, or starts bashing education, it's a pretty clear what they have on the boob tube!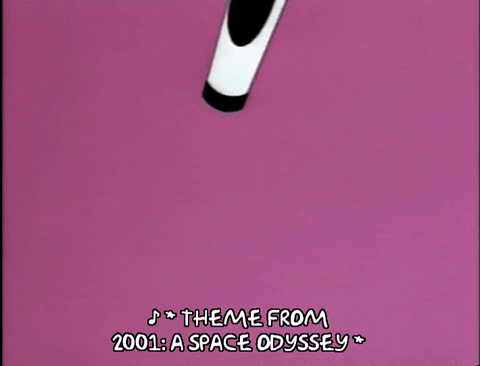 [div style="padding: 20px; background-color: #ffffff; border-radius: 10px; box-shadow: 0px 2px 4px 1px #aaa;"][div style="font-family: arial, helvetica; font-weight: bold; border-bottom: 1px dotted #999; padding-bottom: 8px;"]
[font size="8"]Matt Gaetz & Marjorie Taylor Greene

[br] [/font] [br]

Hey kids! Remember Nazism? Remember those good old fashioned values of extreme hate and racism and corporate greed that fueled the Nazi party's wildest desires? Well, guess what? They're making a comeback under the name "Make America Great Again"! And I mean come on, does this base really need to be riled up? They've already got 1500 radio stations, 3 24 hour TV networks, and one former president who won't shut up! You know we've all been cooped up at home too long and we're eager to get back out on the road, but is this a road show we needed? But there is some good news in all of this is that it's showing the GOP for what it really is, and the future they want is definitely not the future that the rest of us want!






You know maybe comparing them to Hitler is going too far. Or is it? you know this is the Trouble With Truthers – they can't take reality seriously! But what this really is, is not just the ramblings of two batshit crazy people. It's a raging racist gymnasium owner and an about to be convicted of some really heinous crimes sex offender. But why did they pick The Villages as the place to start this campaign? That seems like a very odd choice but whatever.






OK… enough with the Hitler comparisons already! But really where are the Basterds when you need them? But seriously this has got to be the worst tour ever. I mean would you want to wear a shirt with the tour dates on the back in public? I know I wouldn't! And while this may seem like an unlikely duo, I would go as far as to say that Gaetz and Greene are the Tenacious D of Q Anon. Of course that's an insult to Tenacious D.






Let's see – I think I know where they're going with this. 98% white, mostly voted for Former Guy, and they have serious rage issues, but don't necessarily know why they're angry, or who they are even angry at. Sounds like the kind of minds that Former Guy attracts! And by the way if you want to see the type of mind they're attracting, just take a look at who's speaking at their next engagement. If they come to a city near you, run away!






[div style="padding: 20px; background-color: #ffffff; border-radius: 10px; box-shadow: 0px 2px 4px 1px #aaa;"][div style="font-family: arial, helvetica; font-weight: bold; border-bottom: 1px dotted #999; padding-bottom: 8px;"]
[font size="8"]Former Guy

[br] [/font] [br]

So for this story, we've taken the liberty of replacing all the instances of his name with "Former Guy" because he's still a loser. Enjoy! Now that we've got that off our chest – the guy who inexplicably was president between #44 and #46 recently got his ass handed to him again. And I'm not talking about the ridiculously shady Arizona recount that's going on. Instead I'm talking about the fact that he's still banned from social media. And that's actually a good thing that Facebook did. Because right now he's still stroking the fires and he's not even president. It is nice not to pay attention to him isn't it? But seriously, Facebook, keep him banned! There is literally nothing good that will come of letting him back on social media. Do people not realize he was banned for being a boorish jackass and inciting violelnce? I mean come on!





That's right – he's still banned! Cue the "ha ha" again! Oh man that felt good! Oh here's where it gets better – Former Guy attempted to get back on social media with a new account that didn't post anything except posting things that come from his blog where he barfs his brain. And he was found out and banned immediately. To put it in perspective using a meme from his term, his new account lasted 1/10th of a Scaramucci!






Banned, canceled it's the same thing. But, my friends, he's got a website! Oh yes, he has a website now where he can say anything he wants! Can someone e-mail back in 2008 when I might have cared about such a thing? But think of all the damage he can do with a website! And if his BFF Mike Lindell has anything to do with it, his social media comeback will be an absolute disaster. I can't wait to talk about that one next week!





Oh yeah? Well I'll start my own social media site with blackjack and hookers! On second thought, forget about the social media site! But hey if you've got Stephen Miller as your PR advisor and Mike Lindell as your financier, what could go wrong? But the good news is that now that he's had his megaphone taken away – Twitter and Facebook – he's not as powerful anymore. Think of it like Spinal Tap when they went from headlining stadiums to being second billing to puppet shows. And come on, if he disables comments you know he's up to something shady!






[div style="padding: 20px; background-color: #ffffff; border-radius: 10px; box-shadow: 0px 2px 4px 1px #aaa;"][div style="font-family: arial, helvetica; font-weight: bold; border-bottom: 1px dotted #999; padding-bottom: 8px;"]
[font size="8"]Caitlyn Jenner

[br] [/font] [br]

For those of you who don't live in California, allow me to school you on what happens when a California recall election happens. It brings out some crazy fucking people. And not only that, it brings out clueless people two. And I divide these people into two camps. Crazy people are people like Randy Quaid, who have announced that he's exploring running for governor – despite that he's a convicted felon who bailed to Canada after being accused of fraud, got blacklisted from Hollywood, and can't reenter the state. And then there's Caitlyn Jenner. Who has positioned herself as an "outsider" looking for "solutions". Oh dear god. Where have we heard that one before? NOOOOOOOOOO!!!! This can't be happening! Well yes it can! And her campaign is going swimmingly, especially with former Trump campaign manager Brad Parscale at the helm. Oh this is going to be a disaster, my friends. Oh yes, just sit back and grab some popcorn and your favorite beverage of choice!






OK… OK… OK. There's a lot to unpack here! Here's the thing – if you have your own private jet and you're complaining about stepping over homeless people in your designer heels to get to your private airplane hangar, it's about the same as if you eat a whole ton of fast food combo meals and then you complain about seeing your fat stomach hang out over your pants! The solution is painfully obvious and you're enabling the problem. But what I love is the ensuing feud between Sean Hannity and Jimmy Kimmel. You don't question the cult, or incur their wrath!






Yeah and by the way in case you're wondering what Ms. Jenner's positions on the issues are, what does she think of her own former profession? Let's say that she took the Fox News bait and is now adding to the madness about trans athletes in sports. This is a problem that affects like nobody anywhere ever, like 0.00000001% of athletes, yet somehow affects 99.99999999% of Fox News viewers! And yes this is something that is going to get way worse before it gets better, mainly because the GOP doesn't have anything else to run on.






Oh and it gets better my friends! Yes while this campaign has gone south as I predicted it would, and we haven't even got to the recall ratings yet, which are going in Newsom's favor. But this could completely derail Ms. Jenner's campaign before it even gets off the ground. While you don't question the cult, at least don't say you didn't vote. Because that not only looks bad for you it looks bad for them. Even a vote for President Turd Burglar at least says you voted!






[div style="padding: 20px; background-color: #ffffff; border-radius: 10px; box-shadow: 0px 2px 4px 1px #aaa;"][div style="font-family: arial, helvetica; font-weight: bold; border-bottom: 1px dotted #999; padding-bottom: 8px;"]
[font size="8"]Top 10 Investigates: Boris Johnson's Phone Number

[br] [/font] [br]

It's time to investigate beyond the headlines! This is Top 10 Investigates!



One thing we make very clear on this program is that conservative idiocy isn't just limited to the United States. It's a growing problem that affects the entire world. If you're a politician, one thing you should never do is allow your personal phone number to become public domain. Especially if you're at the top of the food chain like British prime minister Boris Johnson is. And PM Johnson is one of those guys who has had the same mobile number forever. But how did it get out in the open as long as it has? And why has nobody done anything about it? And here's the really crazy thing – it's not like this was a one time incident. This has been going on for 15 years before somebody noticed that this was a problem. And in fact you actually could Google this.






Yes, there it is in all its' glory – Boris Johnson's personal phone number sitting at the very bottom of a 15 year old press release. But here's where this could be a risk having this number out in the open. It presents a security risk to the entire country because then it's quite possible that spies and scammers have got a hold of his number and it could pose a risk to members of the British House and Parliament, as well as Johnson himself.






So why take steps to protect your mobile number? Well for one thing hackers. And when you're someone as important as Boris Johnson, the last thing you want to do is invite hackers and scammers into your realm. So what can hackers do with your phone number when it's out in the open? Well they can do lots of things with it, and none of them are good. In fact, hackers can do a lot of damage with just your mobile phone number with very little effort.






Now you might be asking – "what happens *IF* you actually call Johnson's phone number? Well two bloggers from the UK's Channel 4 actually called it. What they didn't know is that soon members of M:I-5, which is the British equivalent of the FBI, would come knocking at their door. So yes, even if you see the number, just don't call it. Because the simple act of doing so could land you in the interrogation hot seat.






That's it this week for Top 10 Investigates! Good day!




[div style="padding: 20px; background-color: #ffffff; border-radius: 10px; box-shadow: 0px 2px 4px 1px #aaa;"][div style="font-family: arial, helvetica; font-weight: bold; border-bottom: 1px dotted #999; padding-bottom: 8px;"]
[font size="8"]Holy Shit


[br] [/font] [br]

Gather around my fair brothers and sisters! It's time to take a seat in the pew and pass the collection plate, for the Holy Church Of The Top 10 has convened and it's time to remind you that the holiest among us are the most full of:




My fair congregation! You know that I've recently been troubled by my brothers and sisters on the right for two reasons and we're going to explore both of these this week. The first thing that has been troubling me is the way they're attempting to accuse the left of something as heinous as genocide, which has never, not once, ever been discussed by anyone. And the second thing is how certain members of this party are elevating themselves to prophet status! That's right – people are claiming that they have been chosen by GAWD! It takes a special kind of crazy to elevate yourself to prophet status, then claim that your political opponents are up to something when they're really not. I mean really these guys need to turn off the TV and put the crack pipe down. Or whatever their drug of choice that they're smoking is. I mean really this shit is bad for you, kids!






And that devil is anti-vaccination crusaders! Because actually *NOT* taking the vaccine means that you're far more likely to die from a deadly disease. Just think of the stupidity that it takes for someone to stand up and say ridiculously dumb stuff like that despite that nothing happens like that anywhere on earth! But this is becoming a pattern with the right and this isn't an isolated incident either. No, getting vaccinated does not mean that it's like the Holocaust or Jim Crow days.






And yes they probably do feel bad about themselves! But here's where it gets really disturbing is when they refer to themselves as prophets. See, you can't say ridiculously dumb stuff like vaccines are the sign of the devil without calling yourself at least a prophet, because nobody would listen to you. And I'm sure even the good LAWRD JAYSUS is rolling his eyes about as far into the back of his head as they can go! So what's driving this insanity? Where is this coming from?






Yeah you guys have been promising this for the last four months now. But here's the truth – he isn't coming back! And when I refer to him, you know who I am talking about – the unholy, ungodly Dark One, a man who is so disgusting that his name shall not be mentioned in my church! You know we must never question the prophets though – their work is DIVINE and all holy! Seriously though, even we don't make this claim! And we're followers of the almighty GAWD!






So there you have it – the prophets are all knowing and all powerful, and they can say ridiculously dumb things just as long as you don't question them. Mass has ended, may you go in peace! That's it this week for:






[div style="padding: 20px; background-color: #ffffff; border-radius: 10px; box-shadow: 0px 2px 4px 1px #aaa;"][div style="font-family: arial, helvetica; font-weight: bold; border-bottom: 1px dotted #999; padding-bottom: 8px;"]
[font size="8"]The Golden Globes: How Is This Still A Thing?

[br] [/font] [br]

It's time once again to ask:




This week: The Golden Globes. How are they still a thing? The Golden Globes are entertainment awards given out to the best in movies and TV. But the organization that puts on the ceremonies – the Hollywood Foreign Press Association – has recently come under fire for discriminatory hiring practices and lack of diversity. Which begs the question – does anyone actually watch the Golden Globes anymore and are they a victim of "cancel culture"? Well who does watch awards shows anymore when right now they're just glorified Zoom calls? The organization that was one high and mighty atop the Hollywood food chain has now slipped through the cracks. Everyone from A listers to even D listers are expressing their outrage at the organization.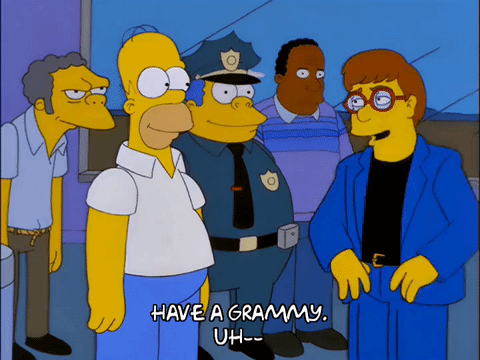 That's about what people are doing with their Golden Globe awards too after realizing that they're pretty meaningless anymore. So what is the HFPA controversy? Well there's more to the headlines than what we've seen lately. It's time for the networks to take a stand against the corrupt governing body of the HFPA and NBC is doing exactly that. With no plans to currently overhaul the organization, one of their key events of the year is getting the axe.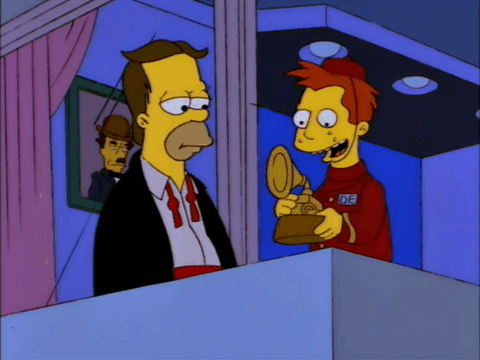 Hey don't throw your junk down here! And look it's been a year, you can't exactly use that as an excuse anymore. It's pretty common knowledge at this point. But shady hiring and business practices aside, how do you begin to send a message to the HFPA? Well leave it to Tom Cruise. Yes, that Tom Cruise, the same one who has been a champion for evil religious organization Scientology, has been actively campaigning against the HFPA.





So both Tom Cruise and Scarlett Johannson are distancing themselves from the HFPA after this controversy, and with two huge stars taking a stand, what's left for the organization? As you can imagine, losing their key event has really hurt the HFPA so much that they've fired their president, and you can imagine the standard PR response that "sweeping changes" are going to be made for this organization. Until then it's a the same old story of "same shit, different day".






So add up discriminatory hiring practices, angry Hollywood stars, and a lack of an audience, and you've got a nightmare of a toxic cocktail. That's enough to make you ask – The Golden Globes:






[div style="padding: 20px; background-color: #ffffff; border-radius: 10px; box-shadow: 0px 2px 4px 1px #aaa;"][div style="font-family: arial, helvetica; font-weight: bold; border-bottom: 1px dotted #999; padding-bottom: 8px;"]
[font size="8"]Conspiracy Corner

[br] [/font] [br]




Welcome back to our segment that attempts to explain the unexplainable, Conspiracy Corner! We are of course coming to you live from our underground bunker in the New Mexico badlands – undisclosed location. Let me just adjust my tin foil hat for maximum government interference. Ah, there we go, everything is ready! So now that events are coming back one of the big ones every year is the annual horse racing extravaganza known as the Kentucky Derby. Along with this, the Belmont Stakes, and the Preakness, determine if a horse is worthy of the coveted Triple Crown or not. But we might not have a Triple Crown winner this year because… of cheating! That's right – you can apparently cheat in horse racing and this year it's come under lots of public scrutiny!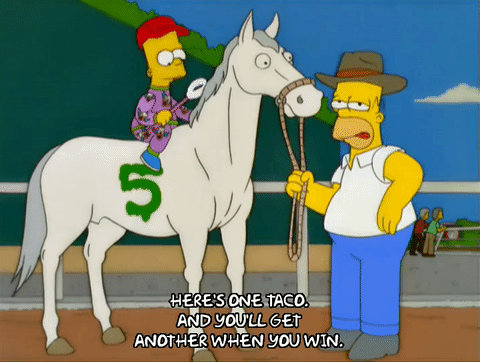 So this is an interesting conundrum – what happens if the horse indeed is caught cheating? Could the race results be overturned? At least we know that the betting won't be affected. Because the last time that a horse got disqualified for using illegal performance enhancers was 1968. To put things in perspective, that is a long fucking time between cheating attempts. Which means if you're stupid enough to get caught, son, just don't.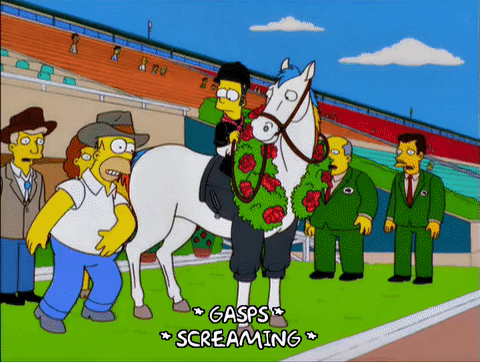 Yeah that's about what happens when you get caught cheating. Now here's where it gets weird and becomes a conspiracy because you knew it was going to. That guy had to weigh in on the controversy – you know, Former Guy. The guy who won't be included the next a presidential reunion of the still living presidents happens. The guy who calls everyone a stupid loser. Yes, you know who I am talking about so I will shut up now.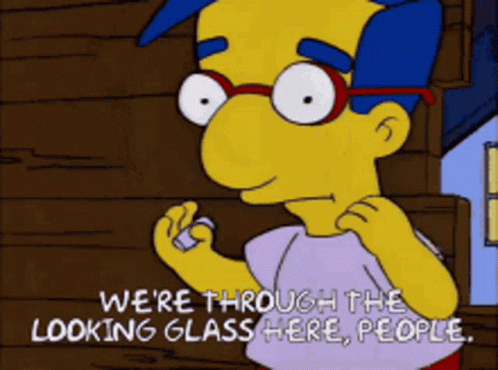 Yeah seriously can we just not pay attention to anything he thinks anymore? All he does is spew bile and garbage and it's not good for anybody. Even though I'm in my end times bunker, I still have a connection to the outside world though! But here's what makes this a conspiracy – even the owner, now that he's been banned from the upcoming Preakness, has a theory! And that theory is… drum roll! See if you can guess what he's blaming it on? That's right – cancel culture, kids! He's blaming this whole affair on cancel culture! It is all clear now! Guess we can close the book on this one!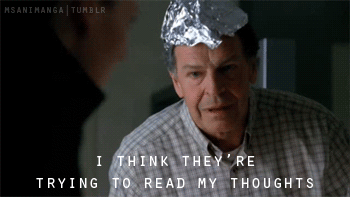 [div style="padding: 20px; background-color: #ffffff; border-radius: 10px; box-shadow: 0px 2px 4px 1px #aaa;"][div style="font-family: arial, helvetica; font-weight: bold; border-bottom: 1px dotted #999; padding-bottom: 8px;"]
[font size="8"]People Are Dumb

[br] [/font] [br]

Hit it!



Of course you know by now that people are people, and people are dumb! And as we have shown in the amount of time we've been doing this – nobody is immune from the People Are Dumb segment. That's right – there's no vaccine for stupidity! And don't worry my faithful viewers – we have plenty of the Sunshine State to get to. But first I want to share this story out of Kentucky and my father's alma matter – the University Of Kentucky! Look, I know we're still in the middle of a raging pandemic and everyone is not up to speed with everything that they're doing because we're just starting to come out of lockdown from the stay at home orders. But that said… how do you overlook *THIS* error? Crap I could apply to UK and get accepted with just an internet form! I'm sure my dad and his UK alumni friends would approve of this. Or not.






Yeah… ooopsie! I bet there's a lot of disappointed applicants out there, as well as parents! Next up we go to one of my favorite places to visit – the state of Colorado! And here's the thing – this sort of crime is one of the worst that anyone could commit. But when you see why the name was changed well this is what makes it dumb, and why it would be included in our segment. Because this is magical. If you're going to commit something evil, maybe don't change your name to that of a James Bond villain!





Ah that's what a grenade is supposed to do! Next up – OK look we're all getting tired of Zoom and working from home. I get that, we're all Zoom fatigued. I think I remember reporting on this last year but driving while Zooming is a thing that has started because of the pandemic. And if you're caught doing this, this is an entire new level of stupid! Oh and you think you might get away with it by using a virtual background, but we're onto you!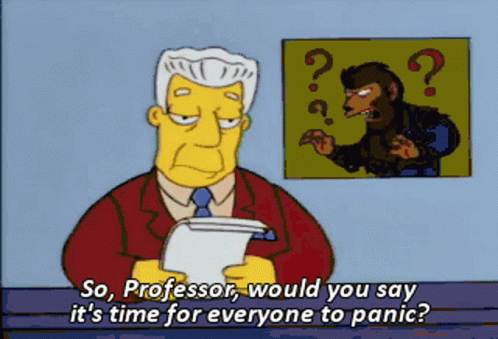 Yeah we can't have too many people driving while Zooming, though I'm sure that does happen! Next up – I told you we would not be neglecting the Sunshine State! Of course America's most penis-shaped state, the state of Florida – never ceases on delivering the crazy. So this story, we go to the town of St. Petersburg. So this guy decided to quite literally take the law into his own hands when dealing with a neighbor's loud music. Why does this remind me of that movie Dirty Work?





Yeah hi… real cops? We've got a complaint! Next up – fast food rage! You know me, I love a good fast food rage story. I collect them, share them, trade them with my friends. No seriously, give me a story about a woman who destroys the local McDonalds because they ran out of chicken nuggets and I'm there! Well this story comes from the area of Florida known as the Villages. And it's all fun and games until… yeah… there it is! The N word has been let out!






Finally this week – I've got a bonus People Are Dumb for you! And this one, we go to the state of Michigan. Look I get it, I think people have had an ass full of Zoom. We're tired of virtual events and we want to get back to having real ones. We've all been cooped up too long and are itching to get back out into regular society. But until that happens, one person you don't screw with is a judge. Especially if it's for your own virtual court appearance. But this guy came up with what might be the strangest user name yet on Zoom:





That's it this week for:




[div style="padding: 20px; background-color: #ffffff; border-radius: 10px; box-shadow: 0px 2px 4px 1px #aaa;"][div style="font-family: arial, helvetica; font-weight: bold; border-bottom: 1px dotted #999; padding-bottom: 8px;"]
[font size="8"]Stupidest State

[br] [/font] [br]

16 states will enter and only one state will become the new Top 10 Conservative Idiots Stupidest State!




Welcome back to our ongoing coverage of the NFFSA and the 2021 Stupidest State tournament! We are just two short rounds away from the championship game! Last week Georgia handed red hot Michigan a defeat with a last second buzzer beater to win the Batshit Conference and advance to their first Final Four in team history! This week it's a battle of Fiscal Irresponsibility heavyweights as the playground for the super-rich, #2 Wyoming, is set to take on the casino and gambling industry in #3 Nevada!

[font size="4"]Fiscal Irresponsibility Conference Championship: Wyoming Vs Nevada [/font]

[font size="2"]Wyoming [/font]



Wyoming is referred to as the "Equality State". But when your rich billionaire friends are leaving Hollywood and San Jose for Jackson Hole, buying up all the land and creating obscene wealth gaps not seen since the Great Depression, something is inherently fucked up in that state. So that said, why are so many millionaires and billionaires ditching the city for the mountains? Well, besides fresh air, low population, and an anything goes approach to how the government is run, it's a haven for the uber-wealthy. So what is life like there?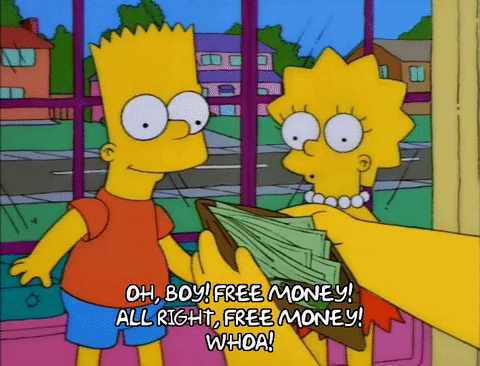 So in case you're wondering why your favorite old west paraphernalia stores are turning into high end goods stores, blame your billionaire friend. I didn't know Armani made cowboy boots! A western wagon made by Bentley? Sure, why not? But the bottom line is that billionaires have a weird obsession with recreating the Wild West. I'm sure because they watch too many cowboy movies.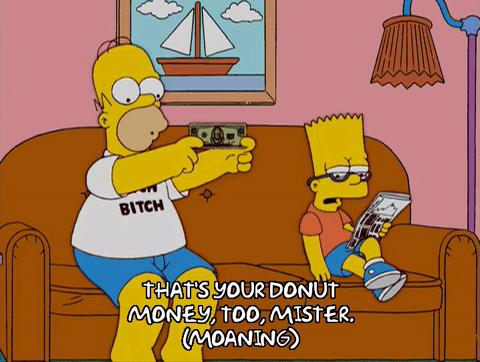 But billionaires aren't just the only group moving to Wyoming. It's celebrities too. That's right – in fact including Wyoming this year was brought to our attention because of Kanye West and many others leaving Hollywood for Grand Teton. But the one thing that COVID has taught us is that if you can work remotely, you might as well go all the way! And there's nothing more remote than living in a rural mountain town hundreds of miles from any major city!






[font size="2"]Nevada [/font]



The last time we checked in with the Silver State, they were still reeling as the casino and gambling industry lost record revenues because of the pandemic. Which that fuels about 95% of the state's tourism industry. To make things even worse, Nevada gets most of their revenue from gambling and doesn't charge state taxes. So that created a crash the likes of which haven't been seen in decades. Now they're looking for alternate solutions to keep those sweet tourism dollars rolling in! Do your best Zach Galaifinakis impression here!






Well see, Steve, that's what happens when you put all of your eggs in one basket, and that basket gets taken down by a raging pandemic! But yeah let's give entire industries state powers and the ability to generate their own currency, what could go wrong there? And in fact when you put all your eggs in one basket, it has what one might call a "ripple effect" that could take out many other industries besides tourism and casinos! In fact it even has the US Senate talking!






So no tourism = no money = Nevada is seriously in the red. This is a shining example of what reckless Koch Industries inspired laws can bring. But no fear, recovery is on the way! But like everything else, the recovery for Nevada's tourism industry is going to be long, slow, and incredibly painful as Nevada and the rest of the world recovers from COVID. But don't expect to break out the craps and roulette tables just yet, folks!






[font size="2"]And The Winner Is: [/font]

No contest ladies and gentlemen! Nevada has 15 unanswered points against Wyoming going into the last 50 seconds of the game. Nevada has the ball… yes!! Nevada now up by 17 against Wyoming, and that's game! Nevada advances to their first Final Four in their team's history! Final score – 88 – 71! They are celebrating on the court as they have finally prevailed! Nevada moves on, Wyoming goes home!

[font size="4"]Next Week: [/font]

It's the Stupidest State Final Four! Representing the Layover League - #1 Georgia is set to take on #3 Nevada while over in the Flyover League, #2 Texas is set to challenge the Cinderella Story in #4 Arkansas! Two of these teams will advance to the Stupidest State Championship!


See you next week!


Credits

Host: Initech
Top 10 Conservative Idiots Recorded At: Observatory OC, Santa Ana, CA
Images: All images copyright belongs to respective copyright holders.
Videos: All videos copyright belongs to respective copyright holders
Articles: All article content copyright belongs to respective copyright holders
Writing: Top 10 Writing Department
Graphics: Top 10 Graphics Department
Research: Top 10 Research Department
Lighting & Stage Props: Top 10 Lighting Department
Legal: Top 10 Legal Department
Advertising: Top 10 Advertising Department
HR: Top 10 Human Resources Department
Initech's Wardrobe Provided By: JAB Inc.
Wheel Of Corruption By: Studio 1 Stage Props, Burbank, CA
Management: Initech Productions, CCC Management
Follow The Top 10 On Twitter at: @10Idiots
New! Follow The Holy Church Of The Top 10 On Twitter: @churchoftop10
Questions? Comments? Complaints? Hate mail? E-mail The Top 10 at: Top10ConIdiots@gmail.com



Initech Productions: Yes, We Got The Memo


2 replies, 574 views
Replies to this discussion thread
| | | | |
| --- | --- | --- | --- |
| 2 replies | Author | Time | Post |
| Top 10 Conservative Idiots #10-14: The Trouble With Truthers Edition (Original post) | Top 10 Idiots | May 13 | OP |
| | AZLD4Candidate | May 13 | #1 |
| | Top 10 Idiots | May 13 | #2 |
---
Response to Top 10 Idiots (Original post)
Thu May 13, 2021, 05:04 PM
AZLD4Candidate (850 posts)
1. Please keep this up. I lurked for years just to read this feature every monday
It made my week.

Please don't stop it. . .maybe those that did it originally can give you their template.
---
Response to AZLD4Candidate (Reply #1)
Thu May 13, 2021, 05:20 PM
Top 10 Idiots (412 posts)
2. Appreciate the support!
And we make our own templates here! We've got two more editions left this season, taking a couple of weeks off in June and posting some Best Of editions, then coming back strong in July, with our first edition of the new season being on July 8th!
Also you can follow us on Twitter for updates - @10Idiots!