Thu Oct 18, 2018, 02:53 PM
Ohiogal (29,308 posts)
How many of you know this artist?
Yesterday I went to see an exhibition of paintings by John Mellencamp. The one and same John Mellencamp, rock n roll musician who hails from Seymour, Indiana. Did many of you know he is quite an accomplished artist as well as a musician? They're showing his paintings right now at the Butler Museum of American Art, a jewel of an art museum in none other than Youngstown, Ohio.
Remembering my art history from college -- the heavy brush strokes, favoring portraits of common everyday people, many of them downtrodden .... many of them heroes of social justice movements -- the spellbinding imagery and flashes of color -- his paintings expressed to me many of the emotionally based applications brought forth by German Expressionism, Fauvism and Abstract Expressionism.
From Artnews:
"The musician and artist John Mellencamp stumbled into his first record deal while traveling to New York City from his home state of Indiana in search of an art school to attend. It was the mid-1970s, and the future star, who at various points in his long career has also been known as Johnny Cougar, John Cougar, and John Cougar Mellencamp, had just graduated from Vincennes University, a small two-year college in Indiana. "I figured while I was in New York, I might as well see if I can get anything going on [the music] end," Mellencamp, who spent his teenage years playing in bar bands, recently told me over the phone. "And, as it turns out, at 20 years old, 21 years old, New York Art Students League wanted me to pay them money, and the record companies wanted to give me money."
Nevertheless, Mellencamp, who initially came to art through his mother (who was a painter), kept making art in his spare time, and became more serious about it starting in the late 1980s."
Here's a site that shows a few of his works.
http://www.artnet.com/artists/john-mellencamp/
and a couple more (I took these yesterday)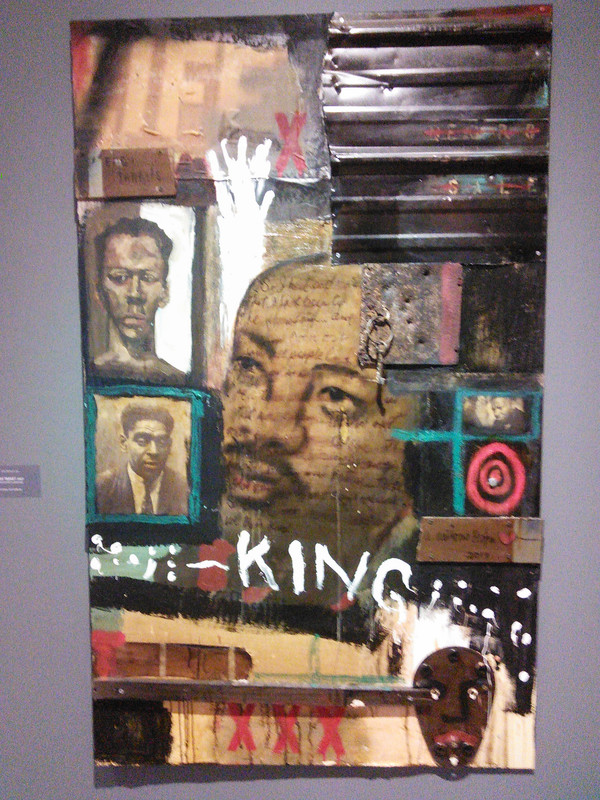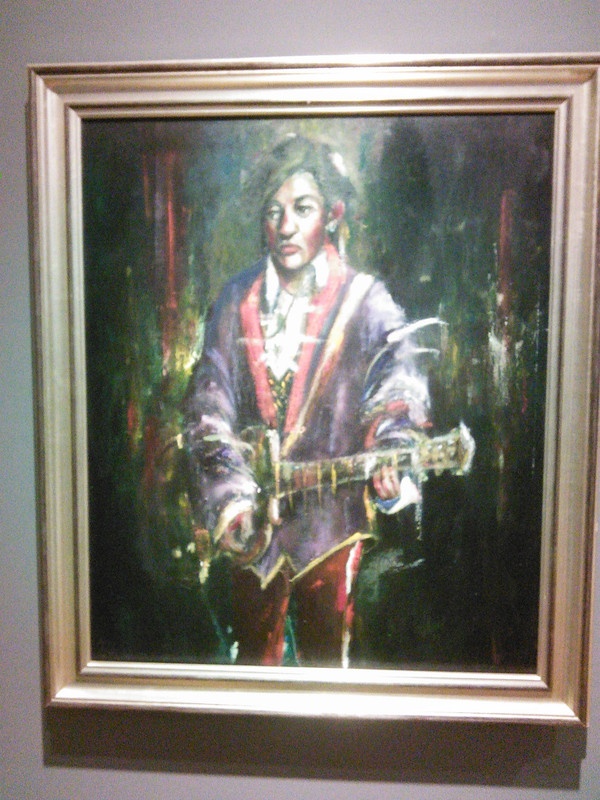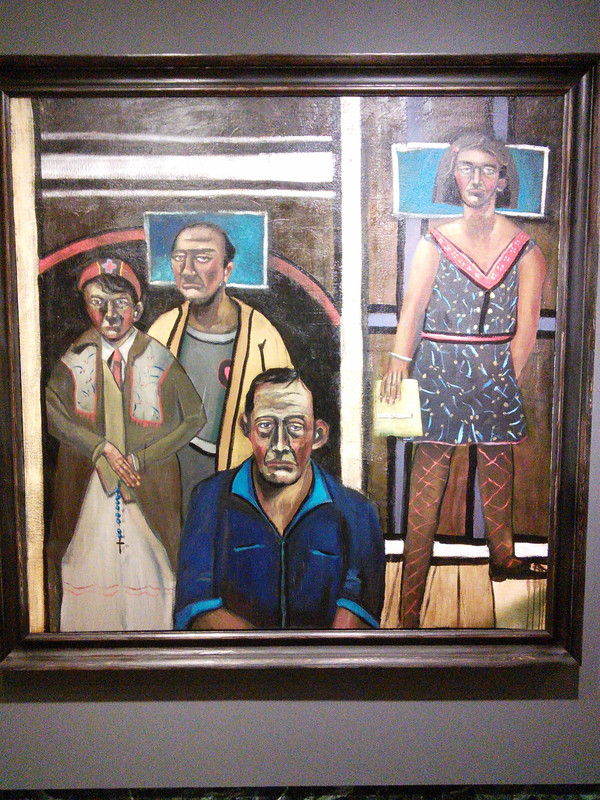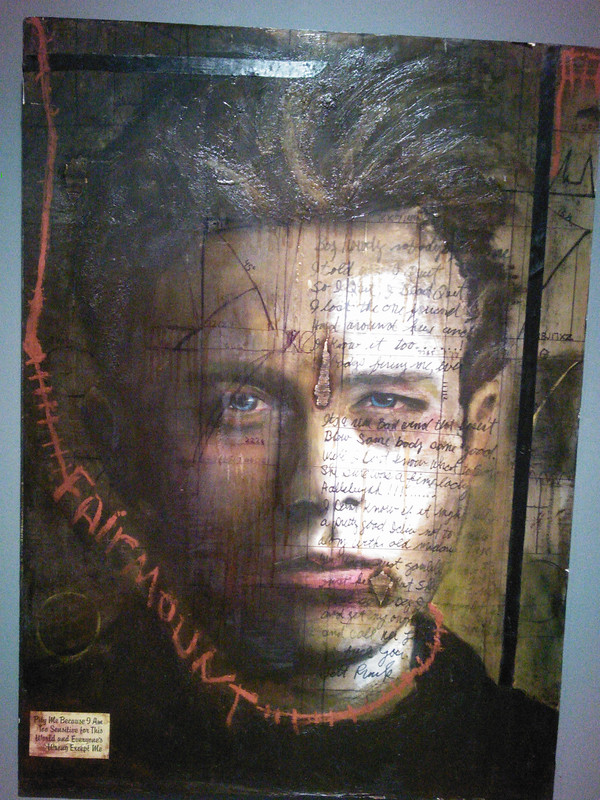 4 replies, 3465 views
Replies to this discussion thread
| | | | |
| --- | --- | --- | --- |
| 4 replies | Author | Time | Post |
| How many of you know this artist? (Original post) | Ohiogal | Oct 2018 | OP |
| | msongs | Oct 2018 | #1 |
| | Ohiogal | Oct 2018 | #2 |
| | Silver1 | Oct 2018 | #3 |
| | Beringia | Dec 2018 | #4 |
---
Response to Ohiogal (Original post)
Thu Oct 18, 2018, 05:11 PM
msongs (66,216 posts)
1. donna summer also did some fabulous paintings nt
---
Response to Ohiogal (Original post)
Thu Oct 18, 2018, 05:45 PM
Ohiogal (29,308 posts)
2. I've always wondered
if there's anything out there by David Bowie.
---
Response to Ohiogal (Original post)
Fri Oct 19, 2018, 09:58 PM
Silver1 (721 posts)
3. Who would have guessed it ...
How very interesting. I like his paintings, the quiet but powerful quality about them.


---
Response to Ohiogal (Original post)
Sun Dec 16, 2018, 05:11 PM
Beringia (4,277 posts)
4. I had heard that he did paintings

I used to love his Jack and Diane song.