Tue Nov 17, 2020, 10:43 AM
BumRushDaShow (102,085 posts)
Philadelphia has now SURPASSED the historic 2008 turnout numbers in the 2020 general election
Last edited Tue Nov 17, 2020, 10:02 PM - Edit history (1)
2020
(from the city site as of 11/17/20 as of 6:52 pm EST -
https://results.philadelphiavotes.com/ResultsSW.aspx?type=FED&map=CTY
)
Earlier OP title -
Philadelphia now close to the historic 2008 turnout numbers in the 2020 general election
with the below previous data -
2020
(from the city site as of 10:09 pm EST 11/16/20 -
https://results.philadelphiavotes.com/ResultsSW.aspx?type=FED&map=CTY
)
2008
(from the state site -
https://www.electionreturns.pa.gov/General/CountyResults?countyName=Philadelphia&ElectionID=17&ElectionType=G&IsActive=0
)
2016
(from the state site -
https://www.electionreturns.pa.gov/General/CountyResults?countyName=Philadelphia&ElectionID=54&ElectionType=G&IsActive=0
)
2012
(from the state site -
https://www.electionreturns.pa.gov/General/CountyResults?countyName=Philadelphia&ElectionID=27&ElectionType=G&IsActive=0
)
Right now (as of the 11/16/20's update),
they are just 1,975 short of the historic 2008 voting numbers
, which leapfrogs over the 2012 AND 2016 numbers. And this was during a pandemic with a Postmaster General knee-capping the hell out of postal sorting/distribution centers in targeted blue areas including here in Philly.
Philly has been insulted, kicked, and thrown under the bus time after time after time. But we are still here. I don't expect the Philadelphia Inquirer to retract this bullshit -
Nothing "happened" assholes except the votes are still being counted.
I have been running the city's Election's canvassing live stream (being done at the PA Convention Center) literally 24/7 on a convertible laptop, since it started up at election time, and peep at it often. Yesterday afternoon (Monday 11/16/20) there was a flurry of activity as they were processing ballots. I know they have been working through provisionals and military/overseas ballots now (as well as some left-over mail-ins that were set aside), and eventually reported an 8000+ vote tranche last night, as an update to the Sunday (11/15/20) night report.
From what it appears, they are still working on canvassing as batches become available (although not sure what is still left to count but right now at post time, I see a small group set up to get started again), so this number may continue to increase. According to the state's dashboard, there were still 7900+ mail-ins out in Philly as of 11/15/20 -
On 11/13/20, the state had a press release here (noting there were 100,000 provisionals, with 60,000 provisionals outstanding, plus 28,000 military/overseas still being counted statewide) -
https://www.media.pa.gov/pages/state-details.aspx?newsid=432
Department of State Provides Update on Election Results

11/13/2020

​Harrisburg, Pa. -- Secretary of State Kathy Boockvar today reported that the canvass by counties of ballots cast in the Nov. 3 general election is nearing completion.

"We are extremely grateful to all 67 counties who have been working overtime and putting in an extraordinary effort to count every vote, with so far more than 6.8 million votes having been counted," Secretary Boockvar said. "The counties continue to adjudicate and count the approximately 100,000 provisional ballots issued to voters at the polls on Election Day, as well as the more than 28,000 military and overseas ballots that were cast in this election."

Under state law, county boards of election must individually adjudicate each provisional ballot and assess whether they meet the standards for counting. The counties do so by verifying the voter was registered to vote in the precinct in which the ballot was cast, and that the voter did not cast a mail-in ballot prior to requesting the provisional ballot at the polling place. 

Higher numbers of provisional ballots were cast this year due to new laws and procedures created pursuant to two bipartisan election reform measures, Act 77 of 2019 and Act 12 of 2020.

As of Friday midday, approximately 40,000 of the provisional ballots cast have been counted or partially counted, and these numbers will continue to climb over the next few days.

The department also reported that 28,529 military and overseas absentee ballots were cast. November 10 was the deadline for counties to receive uniformed and overseas civilian absentee (UOCAVA) ballots.

Based on the unofficial returns submitted by all the counties to the Department of State, Secretary Boockvar has determined that she will not be ordering a recount and recanvass of the election returns in the counties, as no statewide candidate was defeated by one-half of one percent or less of the votes cast. This includes the following races: President of the United States, Attorney General, Auditor General, and State Treasurer.

Approximately 10,000 mail ballots that were cast on or before Nov. 3 were received by counties between 8 p.m. November 3 and 5 p.m. Nov. 6. The Pennsylvania Supreme Court ruled in September that counties should count mail ballots received through 5 p.m. Friday, Nov. 6, if they are postmarked by 8 p.m. Election Day. The court also ruled that counties should count those ballots if there is an illegible or missing postmark, unless there is sufficient evidence to demonstrate that the ballot was mailed after Election Day deadline. These ballots are not of a sufficient number to impact the no-recount determination of any of the statewide races.

Up-to-date election returns showing votes cast as reported from each county can be found on the department's voting website, votesPA.com. Additionally, the new dashboard at votesPA.com/CountingOpens In A New Window provides the numbers of mail and absentee ballots cast, counted, and remaining to be counted in each county; the in-person precincts counted; and provisional ballot counts.

MEDIA CONTACT: Wanda Murren, 717-783-1621 

# # #
As of a morning update today (11/17/20) to the
state site
, Biden is now up by
73,930
.
12 replies, 2133 views
Replies to this discussion thread
| | | | |
| --- | --- | --- | --- |
| 12 replies | Author | Time | Post |
| Philadelphia has now SURPASSED the historic 2008 turnout numbers in the 2020 general election (Original post) | BumRushDaShow | Nov 2020 | OP |
| | FakeNoose | Nov 2020 | #1 |
| | BumRushDaShow | Nov 2020 | #2 |
| | FakeNoose | Nov 2020 | #3 |
| | BumRushDaShow | Nov 2020 | #4 |
| | BumRushDaShow | Nov 2020 | #5 |
| | BumRushDaShow | Nov 2020 | #6 |
| | DeminPennswoods | Nov 2020 | #7 |
| | BumRushDaShow | Nov 2020 | #8 |
| | DeminPennswoods | Nov 2020 | #9 |
| | BumRushDaShow | Nov 2020 | #10 |
| | DeminPennswoods | Nov 2020 | #11 |
| | BumRushDaShow | Nov 2020 | #12 |
---
Response to BumRushDaShow (Original post)
Tue Nov 17, 2020, 01:42 PM
FakeNoose (25,581 posts)
1. This is awesome news - Great job Philly Democrats!
---
Response to FakeNoose (Reply #1)
Tue Nov 17, 2020, 01:45 PM
BumRushDaShow (102,085 posts)
2. The Elections Office turned off their canvassing livestream at around 11:15 am EST today
after running for 2 weeks straight 24/7. And now I'm withdrawal.
---
Response to BumRushDaShow (Reply #2)
Tue Nov 17, 2020, 01:50 PM
FakeNoose (25,581 posts)
3. Thanks Bumrush, you've been amazing
You deserve some time off. Well done, and thank you!
---
Response to FakeNoose (Reply #3)
Tue Nov 17, 2020, 01:54 PM
BumRushDaShow (102,085 posts)
4. You are welcome!
I am just pissed off at the Inquirer at the moment. I want a RETRACTION (they had 2 more "low turnout" bullshit articles)!!!!!
---
Response to BumRushDaShow (Original post)
Tue Nov 17, 2020, 10:03 PM
BumRushDaShow (102,085 posts)
5. UPDATE - WE DID IT!!!!!!!
We just surpassed the 2008 vote for Obama - so far by almost 10,000 votes.
---
Response to BumRushDaShow (Original post)
Wed Nov 18, 2020, 06:56 AM
BumRushDaShow (102,085 posts)
6. Highest election turnout in Philly since 1984 & first time surpassing 600K for a candidate since LBJ
They are pretty much done (needs to be completed/certified statewide by 11/23/20).
Link to tweet
TEXT
Philadelphia City Commissioners
@PhillyVotes
Philly the final, unofficial results of the 2020 General and Special Election have been posted to
http://results.PhiladelphiaVotes.com.
These results will be read into the record at tonight's Return Board meeting.
Image
6:52 PM ∑ Nov 17, 2020
(At-Large City Council member)
Link to tweet
TEXT
Helen Gym
@HelenGymPHL
The official results!

66% turnout

Biden: 604,175
Lame Duck: 132,870

#PhillyVotes #VotersDecided
10:57 PM ∑ Nov 17, 2020
(Biden campaign NE Comms Director)
Link to tweet
TEXT
Excuse my rant but FUCK YOU
hand-wringing Philadelphia Inquirer
.
Philly Special!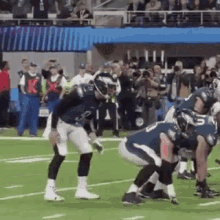 ---
Response to BumRushDaShow (Original post)
Tue Nov 24, 2020, 05:53 AM
DeminPennswoods (14,332 posts)
7. Next target will be to match my red
county's turnout of 80%.
---
Response to DeminPennswoods (Reply #7)
Tue Nov 24, 2020, 06:07 AM
BumRushDaShow (102,085 posts)
8. The entire population of Beaver County
is
40,000 LESS than
the number of children in the Philly School System.
I was looking at GOP Elections Commissioner Al Schmidt's tweets and he had some nice little graphics -
Link to tweet
TEXT
Commissioner Al Schmidt
@Commish_Schmidt
Yesterday, the Philadelphia County Board of Elections completed the Computation of the final results from #Election2020. A record total of 749,317 ballots were cast. In just a few days, the official Certification of the 2020 Presidential Election will take place.
Image
5:42 PM ∑ Nov 18, 2020
Link to tweet
TEXT
Commissioner Al Schmidt
@Commish_Schmidt
We just certified the results of the 2020 Presidential Election. Despite all the meritless litigation and misinformation targeting our electoral system, I'm proud that the birthplace of our Republic held the most transparent and secure election in the history of Philadelphia.
7:02 PM ∑ Nov 23, 2020
I will give him a BIG
for his integrity during this whole election process and calling his own party out.
ETA - my voting Ward (9th Ward) had
80% turnout
.
---
Response to BumRushDaShow (Reply #8)
Tue Nov 24, 2020, 02:37 PM
DeminPennswoods (14,332 posts)
9. I always laughted when Al Traubman (?)
used to talk about NE Phila ceceding from the City of Phila. But if that had happed, the City of NE Philadelphia would have automatically have become the 2nd largest city in the state. Even if divided into 3rds, Phila would still be the 1st, 2nd and 3rd biggest cities in the state.

I think most Pennsylvanians simply have no idea of the size of Phila and its relationship to the rest of the state. Phila has not only the largest school district by far, but is around the 18th largest school district in the entire country! It's metro ecomony is estimated to be the 8th largest metro economy in the US! It is undeniably the engine that powers our state.

The point of the above, though, is to say that if Philadelphians voted at the same percentage of the smaller counties, Dems would never lose a state-wide or national election. That is your challenge.
---
Response to DeminPennswoods (Reply #9)
Tue Nov 24, 2020, 07:11 PM
BumRushDaShow (102,085 posts)
10. I'm thinking that there were quite a few ballots that were jammed up in the USPS
distribution fiasco as well as ballots thrown out beyond the address/date issue that was subject to one of the lawsuits - i.e., the feared "naked ballots".

Still, if you look at the wards where the turnout was lowest, they are the poorest and often most heavily Hispanic sections of the city, predominately in North Philly, so those areas will always be a challenge no matter what city you are in. Since we have had almost 2000 who have died from coronavirus and have almost 900 in the hospital at the moment, I also wouldn't be surprised that you have people who had registered but were too sick to vote or who have died.

The more interesting stat is that the "mail-in" vs the "in person" voting was actually almost equal, despite the 7/8 - 1 margin of Democrats to Republicans here, so the "only/mainly Democrats voted in person assertion" didn't apply here. I know a few friends and former co-workers (Democrats) who insisted that they were going to vote in person and not trust the mail or even the drop boxes! Both of my sisters voted in person in Montco and Delco and for the same reason - neither trusted USPS and their drop box locations were more remote to them than the ones here in Philly.
---
Response to BumRushDaShow (Reply #10)
Tue Nov 24, 2020, 08:19 PM
DeminPennswoods (14,332 posts)
11. I'm just saying that in politics, Philadelphia
can elect Dems statewide if turnout approached the same level as in the smaller, more homogeneous counties like mine.

I am happy turnout was in the high 60s in Phila. It and the 'burbs certainly put Biden over the top in the state.

BTW, I also voted in person on election day just because I like going to the poll, but also to be 100% sure my vote was cast and counted.
---
Response to DeminPennswoods (Reply #11)
Tue Nov 24, 2020, 08:52 PM
BumRushDaShow (102,085 posts)
12. We have new touchscreen voting machines here
that were first used in the GE in 2019. IMHO they were horrible and when I saw the no-excuse absentee option become available, I jumped right on it. I don't trust any ES&S machine and I have a concern about the thermal paper used as the "blank" ballot for those machines that will be the paper trail of the selections. Thermal paper is notorious for fading. I'd prefer something like the mail-ins --heavy stock paper with fill-in-the-oval selections, and that gets fed into a scanner.
Because of the pandemic, we were down almost 100 polling locations too (normally have over 800), although that was worlds better than the 150 total that were all they could staff back during the primary.
But I would disagree about comparing this year with other years because it is obvious that in past years, the turnout across the state hasn't been robust either. The fact that they are calling this year a "record turnout" basically indicates that. I have posted many times over the years about the "lazy suburbs" where many there are not voting and people keep pointing at the city to save them. With the number of protests that went on all summer -notably in the 'burbs, which was amazing to me - that sortof became an indicator that people were finally waking up and looking at what was at stake!
If anything, I am hoping that the availability of those mail-ins will at least help to keep the state-wide turnout up a few notches as it is certainly convenient!