Page: 1
Top 10 Idiots
Profile Information
Member since: Wed May 30, 2018, 12:44 PM
Number of posts: 435

About Me
This is the official DU account for the new format Top 10 Conservative Idiots separate from the host account Initech. The new format Top 10 will launch June 13th, 2018 and all posts related to the Top 10 (promos, etc) will be posted from this account only. If you wish to contact the Top 10 you may do so here: E-mail (all questions, concerns, suggestions, and hate mail welcome): Top10ConIdiots@gmail.com Follow the Top 10 on Twitter: @10Idiots A Facebook page will be created shortly. **This account will ONLY be used to post official Idiots editions, promos, and things related to the Top 10. No other posts will come from this account** Top 10 Wiki: https://www.democraticunderground.com/100211322508
Journal Archives


I know what you're thinking. You probably saw that Trump press conference on Saturday and thought "Gee, that sure is a very tiny desk he's sitting at", to which I would reply – of course it is! And you're not wrong either! You might also be thinking "This is the worst NPR tiny desk concert ever!" and to that I reply – yes you are correct! Because Trump gave a tiny desk MAGA concert this week, and it literally wasn't supposed to be at an actual tiny desk! By the way the memes and Photoshops that came out of this were absolutely hysterical. But let's get to the actual tiny desk concert at hand. It seems that it was one of his more unusual and completely deranged and off the rails MAGA rallies in the entire history that he's been doing this!






Yeah seriously where's Nelson when you need him? And by the way if you want a bit of White House trivia – that desk that the president sits at? It was made from timbers taken from a Royal Navy ship and represents pure power. That desk that Trump was sitting at on Saturday? It's a tray meant so the president can watch TV and eat TV dinners off of. Yes that's right – this just gets better and better and better. Really you can't get to be much more of a loser than this.

Has Donald Trump conceded the presidency by design? Is his choice of furniture betraying a subconscious admission of defeat? When the outgoing US president gave a speech this week saying he would depart if the electoral college voted for Joe Biden, his words came as less of a shock than the desk he chose to sit at. It was tiny. It sent out a clear signal. And that signal was "loser".

Jokes about the shrunken size of Trump's desk – one photograph, taken from low down, captures his legs barely fitting beneath it – are easy. So let's not. You want to see a real ruler's desk? The Resolute desk in the Oval Office is the definition of one: a massive fortress of a working space, like an aircraft carrier with legs, sporting the US eagle at the heart of its heavy Victorian carvings. Its timbers are British in origin: they come from a Royal Navy sailing ship, HMS Resolute, that once braved the icy waters of the north pole. And in a final addition of defensive machismo, Franklin D Roosevelt had the front bulwarked so no one could see his leg braces and discover he was disabled.

Trump's appearance behind this itsy-bitsy piece of flotsam shows why Roosevelt and other presidents have always chosen to moor themselves behind the grandiose Resolute. It bulks them out. What Trump was leaning on was not even a desk. It was merely a table. It fails all the design criteria required of a desk. It isn't even an escritoire, which may be cosy but at least has important-looking drawers. Nor could it qualify as a secretaire. In fact, there's no storage at all. Has he already cleared everything out?
https://www.theguardian.com/artanddesign/2020/nov/27/trumps-furniture-fail-desk-donald-table-tv-dinners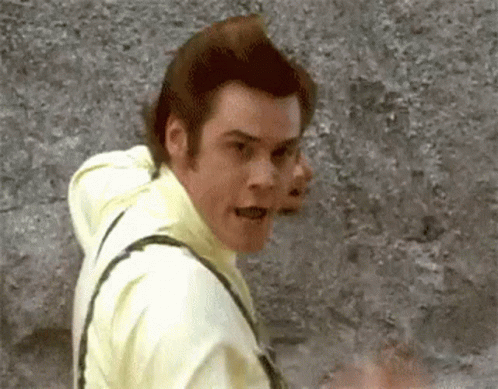 And even better was as I said before the memes and Photoshops that came out of this press conference were some of the best and most entertaining things Twitter has produced in a while. Trump loves him a good deal, but this case, would it be the Shart Of The Deal? He's hopping mad over this incident and hell he's even threatening to go nuclear on Twitter. And one thing I think it's all safe to say that we don't want to see naked pictures of him to prove that he doesn't wear them!






No don't give him any more ideas! He's already produced plenty of bad ones! And by the way would anyone be surprised at all that this was all revenge for Trump's repeated bashing of CNN? Yeah you can only bully a person for so long before they start fighting back. And where's Melania? How come we can't use this for Be Best? Oh wait that program was a total failure too.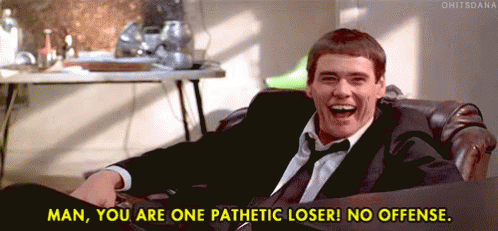 [div style="padding: 20px; background-color: #ffffff; border-radius: 10px; box-shadow: 0px 2px 4px 1px #aaa;"][div style="font-family: arial, helvetica; font-weight: bold; border-bottom: 1px dotted #999; padding-bottom: 8px;"]
[font size="8"]Melania Trump

[br] [/font] [br]

OK it's December. Finally! The year from hell is almost over!!! But before we get out of this nightmare of a year that is 2020, let's first ask ourselves this question – "What absolutely batshit scheme did Melania decorate the White House for this Christmas?". Now it's no secret that the Trumps have absolutely no taste in interior decorating. We saw that at their gaudy apartment complex in New York City. In the past, Melania's Christmas decorations have resembled murder scenes and winter-related horror movies. So what path did they choose this year? Well this year's path is a combination of all of the above and it still resembles something of a nightmare scene. No you're not dreaming these images, they really did happen, and well, they really need to hire new interior decorators.





I could totally see this being handed out as White House Christmas gifts! But I love how the New York Times referred to the decorations as "fine". Just fine? At least they're a step up from looking like a dream sequence in a murder mystery. But since this is our last Christmas with the Trumps – and it cannot come too soon, let's take a look back at Melania's delightfully horrifying taste in interior decorating, shall we?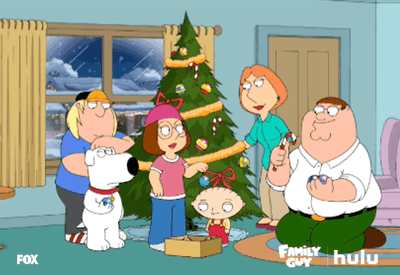 Iiiiiiiiiiiiiiiiiiiiiiiiiiiiiiiiiiiiiiii'm dreaming of a murrrrrrrrrrrrrrrrrrder Christmas… just like the ones I used to know… OK that doesn't have the same ring to it, and I should probably never attempt to sing that song again. Now here's where it gets weird. You know how politicians say things that they don't really mean sometimes and then that thing they said could absolutely end their career before it starts? Well Melania said one of those things.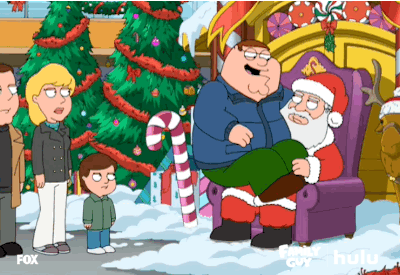 Yeah don't let that guy anywhere near Santa. But holy shit, that happened! If that had happened at any time during the 2016 campaign they would have been flushed down the toilet like the proverbial turds that they are. But Trump and Melania are made for each other. And if there's one thing we don't need any more proof of, it's anything involving Trump and leaks. I'm done with that.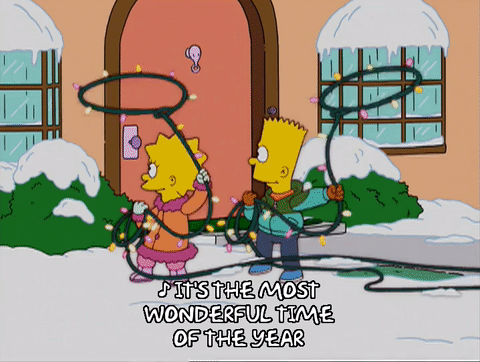 [div style="padding: 20px; background-color: #ffffff; border-radius: 10px; box-shadow: 0px 2px 4px 1px #aaa;"][div style="font-family: arial, helvetica; font-weight: bold; border-bottom: 1px dotted #999; padding-bottom: 8px;"]
[font size="8"]Jared Kushner And Ivanka Trump

[br] [/font] [br]

You know we don't really discuss much of the Trump offspring. We all know that Eric and Trump Jr are losers. But what about Ivanka and Jared? Yes, Jared, the quietest and creepiest of the Trump bunch who we all suspect has a side hustle as a serial killer, are trying to figure out what to do once they leave Washington, DC. And there isn't a violin small enough to be able to accurately portray how little we care about their attempts to integrate into society are after they leave the White House. And they can't leave the White House soon enough as far as we are concerned. Either they can go run roach motels in Baltimore or they can go join Trump in Mar-A-Shithole and stay there. I'm personally for building a wall around Mar-A-Shithole. But what awaits them?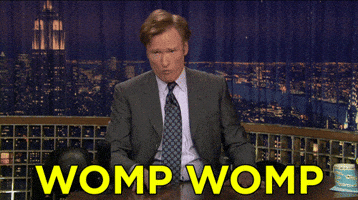 Yes… womp womp! Or maybe they should heed the advice from Melania's jacket: "I really don't care, do U?". But there isn't a violin small enough for this one. This is equal parts Arrested Development and Schitts Creek, and maybe Dallas thrown in for good measure. But here's the thing – does high society really care? Will they welcome them back like nothing is wrong? Well they won't return to normal and act like nothing happened, that's for sure!






Yes but if anyone deserves to be shunned from society – whether high class or not, it's them. Although no one really deserves it. Cue the disclaimer. But I mean come on, if Ivanka Trump opened a gallery, would you go? No! Only the MAGAs would go, and knowing how Trumps spend their money, it's pretty apparent that there's a sucker born every minute.








[div style="padding: 20px; background-color: #ffffff; border-radius: 10px; box-shadow: 0px 2px 4px 1px #aaa;"][div style="font-family: arial, helvetica; font-weight: bold; border-bottom: 1px dotted #999; padding-bottom: 8px;"]
[font size="8"]We're All Gonna Die

[br] [/font] [br]




Hey everyone guess what? We're all gonna die! Woooooooooooooooooooooooo!!! Wooooooooo!!! Woooo. woo. That works much better in front of an audience! But besides being in a raging pandemic that doesn't look to be dying down anytime soon, we've got a far more dire situation on our hands – and one that is being denied by about half of America. Again, not talking about the virus. I'm talking about climate change. And if we don't change our habits soon, some serious shit is going to hit the fan, both literally and figuratively! In fact this alarming little number was just published in Europe last week, and right now I can hear Trumpers going "Europe? Fuck that!". Well don't worry guys, this will affect you too!





Yeah sure we can read all the Al Gore books that we want, but the fact is that if we don't change some of our habits soon, a whole hell of a lot of people are going to die for the earth to correct itself. And there ain't no vaccine that will solve that problem! Now if leaves falling off trees doesn't scare you, here's another potential unwanted parasite that could jump to humans! And no, again, I am not talking about COVID! I'm talking about blood sucking ticks!







Actually this one there is a chance that we could all die from this! Ahhhhhhhhhh!!! And if blood sucking parasites don't scare you, how about the one area where it could actually hurt conservatives – their pocketbooks? That get your attention? I thought so! Since wealthy conservatives think of human life as expendable, maybe when it hits their pocketbooks, they might finally pay attention. And no, there's no spaceship they can escape to like in Elysium. This is real!






Not only that, we might all also be going broke too! Because I mean think about it – we need trees to print money, no trees means no money! Which means no money being spent, which means interest rates go down and the economy crashes! Ahhhhh!!! OK enough fearmongering. At least it's not all doom and gloom. Maybe we can just drop a giant ice cube in the ocean. That might work for a little while at least.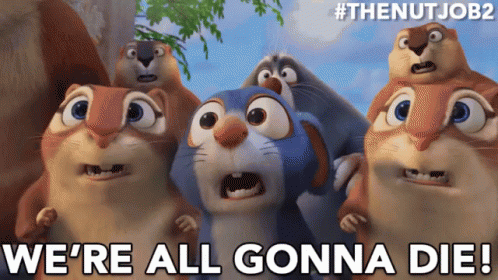 [div style="padding: 20px; background-color: #ffffff; border-radius: 10px; box-shadow: 0px 2px 4px 1px #aaa;"][div style="font-family: arial, helvetica; font-weight: bold; border-bottom: 1px dotted #999; padding-bottom: 8px;"]
[font size="8"]Top 10 Investigates: Vaccine Preparedness

[br] [/font] [br]

It's time to investigate beyond the headlines! This is Top 10 Investigates!



Everyone wants to know when the COVID vaccine is going to be here so that we can take steps to end the COVID-19 pandemic that's thrown the entire world into a tailspin. But now there are four vaccines all vying for competition to be distributed among the world's population. From the United States, the Pfizer – BioNTech vaccine is ready, as is the Moderna vaccine. From Europe the much convoluted AstraZenaca – Oxford University vaccine, and from Asia, the vaccine developed by China's Sinopharm is also showing promise. But which of these hopes to be the winner? There's plenty to discuss and plenty that's awaiting approval. And what do actual health experts think of this? Well let's find out!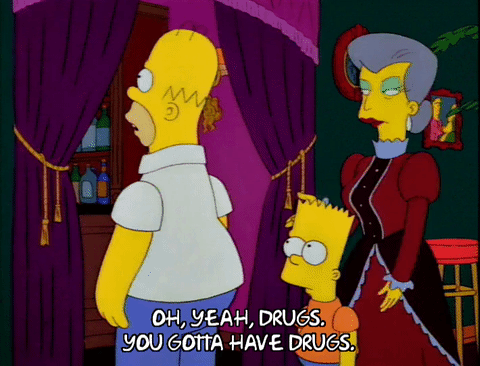 So while you're waiting to return to your pre-pandemic life, keep in mind that things won't be so easy at first that it will be a gradual transition. In fact one of the hardest hit states in the entire country – the state of Washington, is stating that. The very limited first batch means that it will go to only the most qualified candidates – meaning doctors, nurses, front line workers, the elderly, and those with severe immune deficiencies.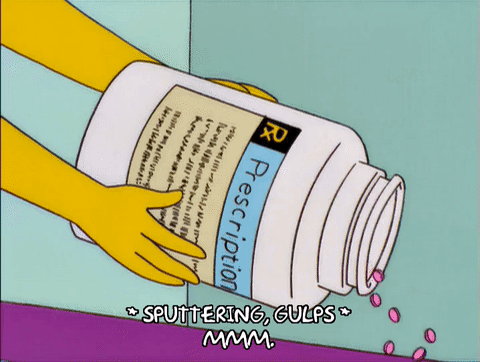 No the vaccines won't be distributed that way. Now what about the anti-vaccination crowd? How will they affect the deployment of a vaccine? Back in the early days of the pandemic many said their willingness to take the vaccine was affected by who would win the election. Now that we know it's Joe Biden, that opinions might change differently. But that said there's no reason why they wouldn't.






Yes, we will need the drugs to be able to survive. Now what about competition among the COVID-19 vaccine distributors? There's plenty of discussion to be had there as well. China is hoping to restore some dignity and honor to its' country because they want to play a role in the distribution of the vaccine after many point to their country being the origin of the virus that has shut down the entire world due to the pandemic. But can they? Only time will tell.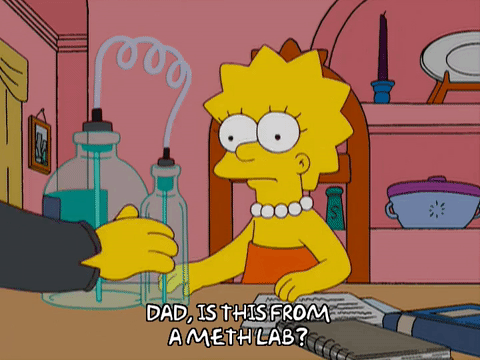 That's it this week for Top 10 Investigates. Good day.





[div style="padding: 20px; background-color: #ffffff; border-radius: 10px; box-shadow: 0px 2px 4px 1px #aaa;"][div style="font-family: arial, helvetica; font-weight: bold; border-bottom: 1px dotted #999; padding-bottom: 8px;"]
[font size="8"]Holy Shit

[br] [/font] [br]

Gather around my fair brothers and sisters! It's time to take a seat in the virtual pew make an online donation in the LAWRD's virtual collection plate, for the Holy Church Of The Top 10 has convened and it's time to remind you that the holiest among us are the most full of:




My fair virtual congregation! We live in a time of unprecedented danger at every corner you turn, and it's about to get even worse! And we can thank the Supreme Court of the United States for what's about to happen in the next few weeks! Now I know I am shouting but this is being broadcast on a video chat and we can't hold our in person sermons for a while. But in case you are wondering why we can't hold sermons in person, things are about to get a whole lot more interesting. Because the Supreme Court, as it has been called, is the supreme law of the land. But what they did during this nightmare pandemic world that we live in that's controlled by the virus is quite frankly, inexcusable. But then again we can blame this all on our new justice now.






Of course it's a political statement! The supreme law of the land is now being judged by the supporters of the unholy, ungodly dark one – a man so repulsive his name shall not be uttered in my church even if it is online! But now to make things even worse, it's being determined by every state going before this abomination of a court to determine what states can have large gatherings. Yes they are forcing New York to do so, but Louisiana? They don't want any part of this!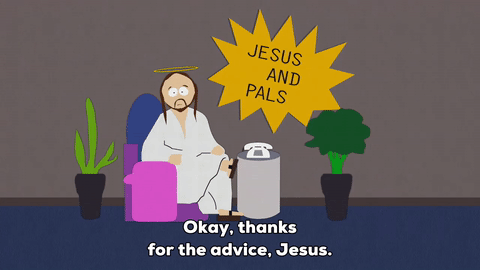 And sadly that's kind of where this is headed. So New York, OK, and Louisiana – don't want to touch this with a 10 foot pole! But now our church's home state of California is even being forced to grovel before the court because they want to keep the bans on large gatherings! Sigh… we're in for a long haul here, my fair worshippers! Because that's not what the good LAWRD JAYSUS would want, is it?






And yes my friends, the devil is the church!!!! Because while the governor of my great state intends to impose even stricter virus orders, the churches plan to defy them! When COVID hits your community, and trust me, it will, blame your local megachurch pastor! For these people only care about one god and that's the almighty dollar! Sigh, well you'd better get used to the virtual world because we're not going to see the real one for a while. And that's something that JAYSUS is shaking his head at!





Sigh… fuck it, I'm done. You just can't reason with these morons. Tune in next week when we hope to bring back the full Holy Shit show you know and love, since we apparently can get away with that sort of thing now! Mass has ended, may you go in peace! That's it this week for:





[div style="padding: 20px; background-color: #ffffff; border-radius: 10px; box-shadow: 0px 2px 4px 1px #aaa;"][div style="font-family: arial, helvetica; font-weight: bold; border-bottom: 1px dotted #999; padding-bottom: 8px;"]
[font size="8"]Beating A Dead Horse: Grammy Snubs 2020

[br] [/font] [br]




Look, I get it. This is 2020 and we don't have much to look forward to right now. Even 2021 award shows like the Oscars are still up in the air right now but don't worry, we'll get back on track. So that said, we get it. You hate the Grammy Awards. And we get that everyone's taste in music is subjective. That's why there's so many different genres and styles of music. You may love techno beats to a reggaeton horn, while your neighbor loves ambient Christian rock. I'm just pulling buzzwords out of my hat. So why do people hate the Grammy Awards so much? Well there's way too many reasons to list, and we'll save those for another show. But this year what's going on?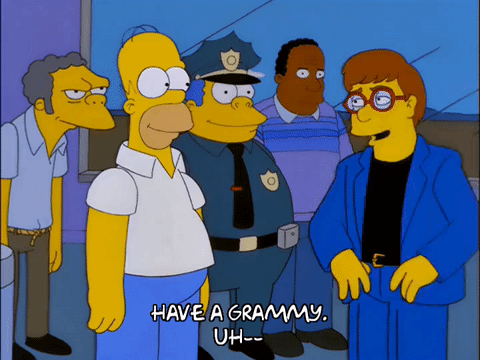 Wait a minute, didn't Homer already win a Grammy? And I can see all the white male sociopaths gnashing their teeth right now at the diversity in the awards this year. But then again they think of diversity about the same as Ron Burgundy does in the movie Anchorman. So how about this why don't we ask someone who has actually been nominated for a Grammy how we should feel? I know! How about friend of the show Halsey?





Come on, they gave a Grammy to Homer Simpson, for crying out loud! So legitimate artists who have made great albums this year like Halsey and the Weeknd get snubbed and people who we've never heard of are the ones who get the most nominations? Come on! And by the way do we really care what Pop Smoke's manager thinks? Do the Grammys really have a "far left bias"? Shut up!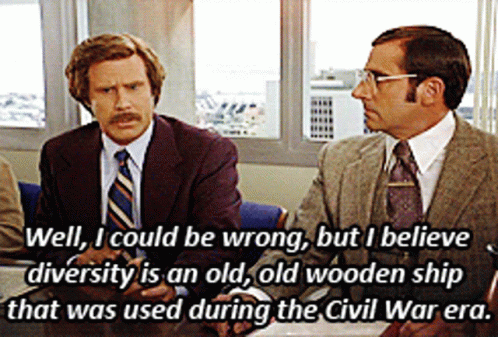 What he said! But here's the thing – you can speculate, hate, and demean the Grammy Awards until the cows come home. But seriously I know this is 2020 and everyone has way too much time on their hands, but let's just stop hounding the Grammy awards, OK? Yeah I get that your favorite artist didn't get nominated but still… can we just take a deep breath and pull our heads out of our asses for just one single minute? No?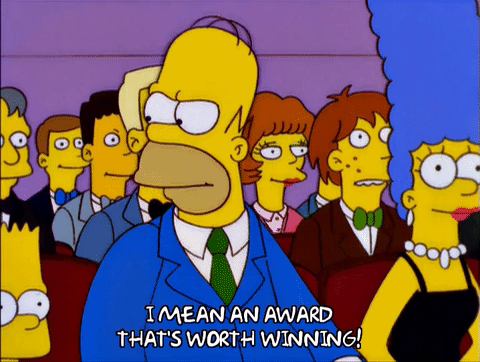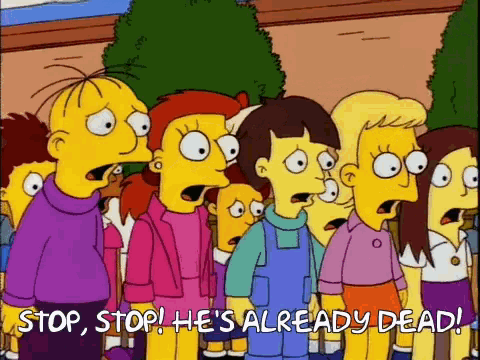 [div style="padding: 20px; background-color: #ffffff; border-radius: 10px; box-shadow: 0px 2px 4px 1px #aaa;"][div style="font-family: arial, helvetica; font-weight: bold; border-bottom: 1px dotted #999; padding-bottom: 8px;"]
[font size="8"]People Who Somehow Got Elected: Mark Gordon

[br] [/font] [br]

Politicians at the state, national and local levels who are so toxic that you ever wonder how they were able to get into office, much less stay there. This is:




This week – Wyoming governor Mark Gordon. How did this guy get elected? While the entire world is coming to grips with the raging super virus known as COVID-19, the governor of Wyoming is taking a decidedly lax approach to it. And when the collective counties in the state of Wyoming are urging the governor to take drastic measures to help combat COVID, he instead takes the opposite approach of broaching the subject. Because he's a die hard Trump supporter, and most Trump supporters still don't believe that COVID-19 is real, despite the fact that the virus is literally everywhere, the US did a piss poor job of containing it, and people are dying because of it.






That probably is the safest way to protect yourself from COVID right now. One way to not get COVID is to live in a state run by people like Mark Gordon. So keep denying that the virus exists, COVID-truthers because in the end you will be the ones who will get it. Because he is currently digging his own political grave here. And he may be also be digging his own grave since he got COVID. As the old elementary school saying goes – "he who denied it supplied it".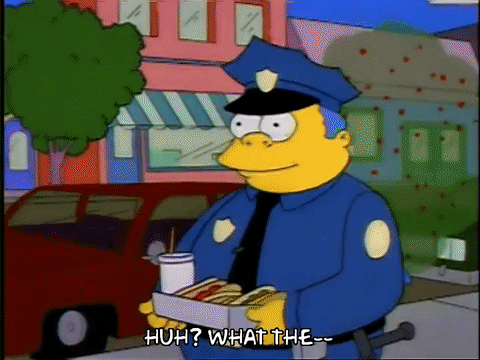 No that won't fight the virus either. But only after he had it do we have a change of heart now. But this is what happens when you go against the WHO guidelines – you will get the virus. It is almost like it has a habit of targeting stupidity. So why go all out now with more restrictions? Because it's what will stop the virus, though it may be too late for that.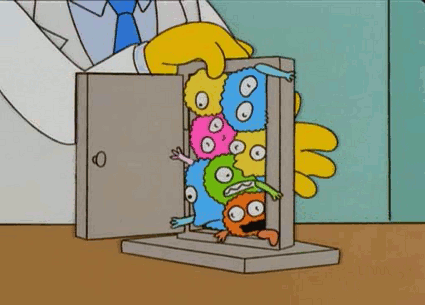 3 Stooges Syndrome isn't really a thing though. And in non COVID related news, Mark Gordon was looking to slash $500 million from the state budget. That's right - $500 mllion. Especially in a time when Americans need it the most. So think about that the next time you cast a vote for a guy like Wyoming governor Mark Gordon. It's the red states that are being hurt the most in this pandemic, and this looks like it will hurt them even further.






Good luck with economic recovery in 2021, Wyoming! That's your governor Mark Gordon, yet another inexplicable politician in the long list of:





[div style="padding: 20px; background-color: #ffffff; border-radius: 10px; box-shadow: 0px 2px 4px 1px #aaa;"][div style="font-family: arial, helvetica; font-weight: bold; border-bottom: 1px dotted #999; padding-bottom: 8px;"]
[font size="8"]I Need A Drink

[br] [/font] [br]

Hey everyone I don't know about you but I could really use a drink!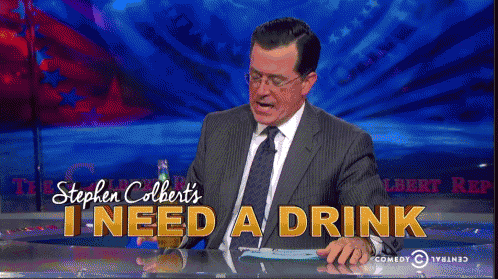 So of course you know the idea behind this segment is that we have some drinks and we talk about anything in the news as long as it doesn't relate to politics. Because I don't know about you, but quite frankly I'm getting really sick of all the negative politics all the time. This week we're going to talk about something insane happening in the Utah desert. The bad thing is we're still in a pandemic, so my drinks have to be served via robot. So tell me, oh virtual bartender, what goes well with a story about a disappearing monolith? The Monolith cocktail? What's in it? Just a really tall glass with a bunch of vodka and lime juice? I'll take two! For a brief moment we forgot about the pandemic and the president trying to steal an election when it was announced that surveyors found a strange monolith in the Utah desert and people were speculating what movie it's from. My money is on 2001.





Yes this is every bit as much 2001 as it is Planet Of The Apes. Now here's the weird part – it has completely disappeared. That's right. Just as fast as it was found, it's gone. Now some people have said that it was found in upstate New York and there's claims that it's as far away as Romania. But where the hell is it? Nobody knows for sure. Of course we're still in a pandemic so nobody can do any actual exploring to find this thing, we're just guessing from the couch!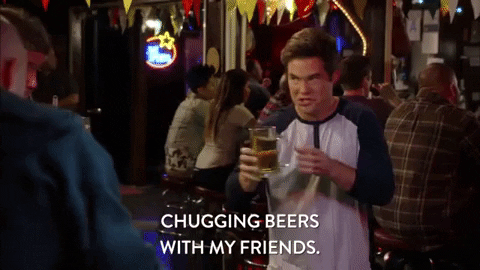 It was removed? Wait a minute – things don't just appear and then disappear! This isn't the claims of voter fraud that Trump is pulling out of his ass! Now here's where it gets weird. And you knew that it was going to. Because while the one in Utah disappeared, another one popped up half way around the world in Romania. That's right – you read that correctly!






Ah, that's the stuff! So while we're waiting to see where this mysterious structure will land next, one thing is clear – god is definitely fucking with us. Although it could be aliens. Yeah I'm now drunk so let's go with aliens! But if there's anything that could break through the nightmare pandemic world of 2020, maybe it's a mysterious monolith in the desert! Nevertheless, we will bring you updates here as this thing keeps popping up all over the world!







[div style="padding: 20px; background-color: #ffffff; border-radius: 10px; box-shadow: 0px 2px 4px 1px #aaa;"][div style="font-family: arial, helvetica; font-weight: bold; border-bottom: 1px dotted #999; padding-bottom: 8px;"]
[font size="8"]Road To The White House

[br] [/font] [br]




Welcome back to our ongoing coverage of the 2020 election to end all elections in… *cue reverb* THE ROAD TO THE WHITE HOUSE!!!! Oh that was some good reverb there. It's been a month since the 2020 election. Wait what? It's been a month? And the election is still not over? What the fuck is going on here – I mean seriously? Well it's no secret that soon to be former president @realDonaldTrump isn't going down without a fight. And I mean come on really fool me once, shame on you. Fool me 38 times, you must be Trump. But that said, this is what we are not here to talk about this week. This week, we are here to discuss what Joe's inauguration plans are going to be, and no interference from that meddling Trump! No, we won't have any of that!






Yes so… excuse me a minute… OK so Joe is going through with planning his inauguration, despite that there's one person objecting. And how badly is he objecting? He's objecting to the point where he's starting his own event adjacent to Biden's inauguration. It reminds me of that scene from Futurama when Bender is going to start his own theme park with blackjack and hookers. On second thought forget about the inauguration!






Yeah that pretty much is Trump. I mean we already covered about how he wears diapers – allegedly – in this edition! And I mean come on, how much attention does Trump need? He's like the toddler you see in the aisles of Target screaming because his parents won't buy him a cheap toy to satisfy his need to have things. And yes I've seen a few of those. I mean if Trump wears diapers, no wonder he acts like a gigantic baby all the time!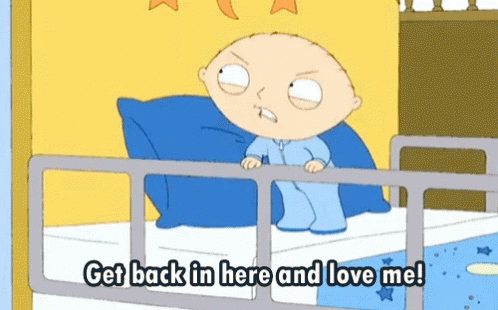 Yeah Trump is pretty much Stewie in this case. No one loves him anymore, and 6 million and counting are still voting for Biden over him. The 2021 inauguration is going to be the first major event in 20201, and since we're still in a major pandemic, it's going to get real weird real fast. Especially since Trump isn't going to go quietly, and god help us if these two groups intermingle. Because we've seen this story before and it never ends well.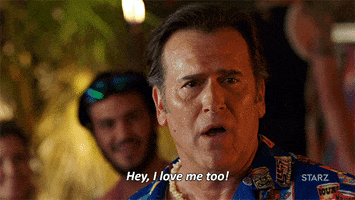 See you next week!


Credits

Host: Initech
Top 10 Conservative Idiots Recorded At: Flappers Comedy Club, Burbank, CA
Images: All images copyright belongs to respective copyright holders.
Videos: All videos copyright belongs to respective copyright holders
Articles: All article content copyright belongs to respective copyright holders
Writing: Top 10 Writing Department
Graphics: Top 10 Graphics Department
Research: Top 10 Research Department
Lighting & Stage Props: Top 10 Lighting Department
Legal: Top 10 Legal Department
Advertising: Top 10 Advertising Department
HR: Top 10 Human Resources Department
Initech's Wardrobe Provided By: JAB Inc.
Wheel Of Corruption By: Studio 1 Stage Props, Burbank, CA
Management: Initech Productions, CCC Management
Follow The Top 10 On Twitter at: @10Idiots
New! Follow The Holy Church Of The Top 10 On Twitter: @churchoftop10
Questions? Comments? Complaints? Hate mail? E-mail The Top 10 at: Top10ConIdiots@gmail.com



Initech Productions: Yes, We Got The Memo



[br]