Mon Mar 12, 2012, 10:34 AM
Richardo (38,391 posts)
Santorum: My grades suffered because I was conservative. [View all]
"Santorum's Profs Beg to Differ"
http://articles.philly.com/2012-03-11/news/31145518_1_rick-santorum-heinz-campaign-student-body
March 11, 2012|By Karen Heller, Inquirer Columnist

<snip>

"I can tell you professor after professor who docked my grades because of the viewpoints I expressed and the papers that I wrote. There's no question that happened," Santorum said. He added: "I used to go to war with some of my professors, who thought I was out of the pale, these are just not proper ideas," noting, "There is clearly a bias at the university."

<snip>

"I never received a complaint from any students that a professor had downgraded them because they were conservative and the professor was too liberal, or a student was too liberal with a conservative professor," Robert Friedman told me. He served as chair of the political science department in the late 1970s when Santorum was a student. "Any problem he had with his grades had nothing to do with the fact that he was politically conservative."Friedman said. "He wasn't a very serious student."

"He was an OK student," noted O'Connor, "not great."

<snip>

The real story about Rick Santorum's education is this one: "He was telling a story that isn't true," Friedman said. "It's a fantasy," Eisenstein echoed. "You're in a political campaign and you're dealing with people you can get to applaud if you tell stories about people being indoctrinated and liberal professors, but it's not true."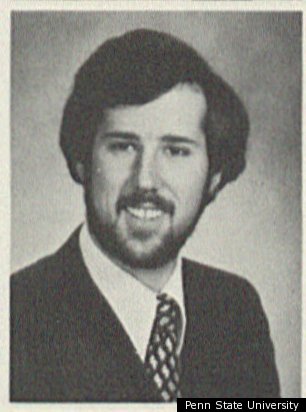 "I was indoctrinated at that Berkeley-esque bastion of liberalism: Penn State. I mean, look at this beard." :jagoffsmilie:
34 replies, 9693 views
Replies to this discussion thread
34 replies
Author
Time
Post

Santorum: My grades suffered because I was conservative.

[View all]

Richardo
Mar 2012
OP
livetohike
Mar 2012
#1
Richardo
Mar 2012
#6
Systematic Chaos
Mar 2012
#2
GopperStopper2680
Mar 2012
#7
denverbill
Mar 2012
#3
GopperStopper2680
Mar 2012
#5
alterfurz
Mar 2012
#27
GopperStopper2680
Mar 2012
#4
La Lioness Priyanka
Mar 2012
#8
TBF
Mar 2012
#22
lpbk2713
Mar 2012
#9
lastlib
Mar 2012
#31
Enrique
Mar 2012
#10
liberal N proud
Mar 2012
#11
wandy
Mar 2012
#12
Happyhippychick
Mar 2012
#13
Aerows
Mar 2012
#14
Guy Whitey Corngood
Mar 2012
#15
Liberal Veteran
Mar 2012
#16
Richardo
Mar 2012
#18
n2doc
Mar 2012
#17
get the red out
Mar 2012
#19
Arkana
Mar 2012
#20
Mariana
Mar 2012
#21
aint_no_life_nowhere
Mar 2012
#23
Viking12
Mar 2012
#24
NYC Liberal
Mar 2012
#25
PRETZEL
Mar 2012
#26
gauguin57
Mar 2012
#28
yellowcanine
Mar 2012
#29
Sheepshank
Mar 2012
#30
Proud Liberal Dem
Mar 2012
#34
Taverner
Mar 2012
#32
Proud Liberal Dem
Mar 2012
#33