Page: 1
Initech
Initech's Journal
Profile Information
Member since: Sat Apr 2, 2005, 03:11 PM
Number of posts: 98,552

Journal Archives
Top 10 Conservative Idiots #21: Trump V. Cruz: Yawn Of Justice Edition
Before we start this week:
RIP Gary Shandling.
Welcome back to the Top 10 Conservative Idiots! This might be our biggest edition ever so bare with us! So we got to talk about the passing of everyone's favorite crack smoking Toronto mayor Rob Ford, who sadly passed away last week. You know what I loved the most about this guy? He truly did not give a fuck what anybody thought of anything he did. I mean this is the guy who told the Canadian press that he might have smoked crack while he was blackout drunk. How fucked up are you when as you are blackout drunk, you think "hey, crack cocaine sounds like a good idea right now!". But when talking about Rob Ford, we should not remember the man as he died but as he lived. Which is that he was insane and we loved him for being insane. And we also loved him because he did not give a fuck. RIP Rob Ford. While looking for appropriate clips on Youtube, I found this David Letterman Top 10 list where he has Rob Ford giving advice to Justin Beiber:
Enough ranting. We got a lot of idiocy to cover this week, and only 10 spots But first I got to play John Oliver's epic take down of Donald Trump's proposed "Great Wall":
So where do we begin this week? Easily taking the top spot is North Carolina governor Pat McCrory (1) who just signed one of the harshest anti-LGBT bills in the entire country. Taking the second spot, Kentucky senator Mitch McConnell (2) has his middle finger aimed squarely at President Obama. In the third spot, is easily taken by Donald Trump Supporters (3) and what could possibly go wrong with their demands this week? At number 4, the entire state of Arizona (4) is under fire for how they handled the state primary election and boy there's a lot of stupidity there. Taking the 5th seed, is of course Der Trumpenfuror. We'll discuss a Twitter beef with Ted Cruz and some celebrity endorsements Trumpenfuror has picked up. At number 6, the cleanup from the dildo poop trench freak show at Malhuer has begun, and the Bundy Bunch (6) are in some deep shit. At number 7, we're going to dip into the Top 10 "Where Are They Now" file and talk about Blackwater/XE and their CEO Erik Prince (7), and it seems he's in some deep shit with the DOJ and the FBI. In the 8th slot, is returning champion Alex Jones (8) – while shit has been going down in Brussels, guess what? Alex is resorting to his usual nonsense of calling every attack a false flag. Does he even know what a false flag is? At number 9, I've said before that I don't think Caitlyn Jenner (9) has the best interests of the transgender community in mind. Finally this week we're going to celebrate the 10th anniversary of one of our favorite comedies here at the Top 10 home office. I'm of course talking about the Mike Judge flick Idiocracy (10). And what better way to honor the movie than by showing you some insane, hilarious, and completely real ways that life is imitating this movie? Enjoy! And as always don't forget the
key!
[font size="8"]Pat McCrory[/font]
Religious freedom. Which I'm sure anybody with half a brain knows that "religious freedom" does not have anything to do with "religion" or "freedom" at this point. And I'm being serious here. There's not one, but two states this week that are about to find out what happens when religious freedom bills are being passed. First in Georgia, Disney and Marvel Studios both have a huge presence there, and they're threatening to move operations to a more LGBT friendly state if this horrendous bill happens:
What does Nick Fury think of this? Well let's ask him:
But wait – this passing of the bill in North Carolina might have even further complications for colleges if the proposed bill gets fast tracked:
That's $4.5 BILLION that North Carolina schools could stand to lose if this bigoted bill passes this week. Which if you think about it, is the gross domestic product of the entire country of Barbados: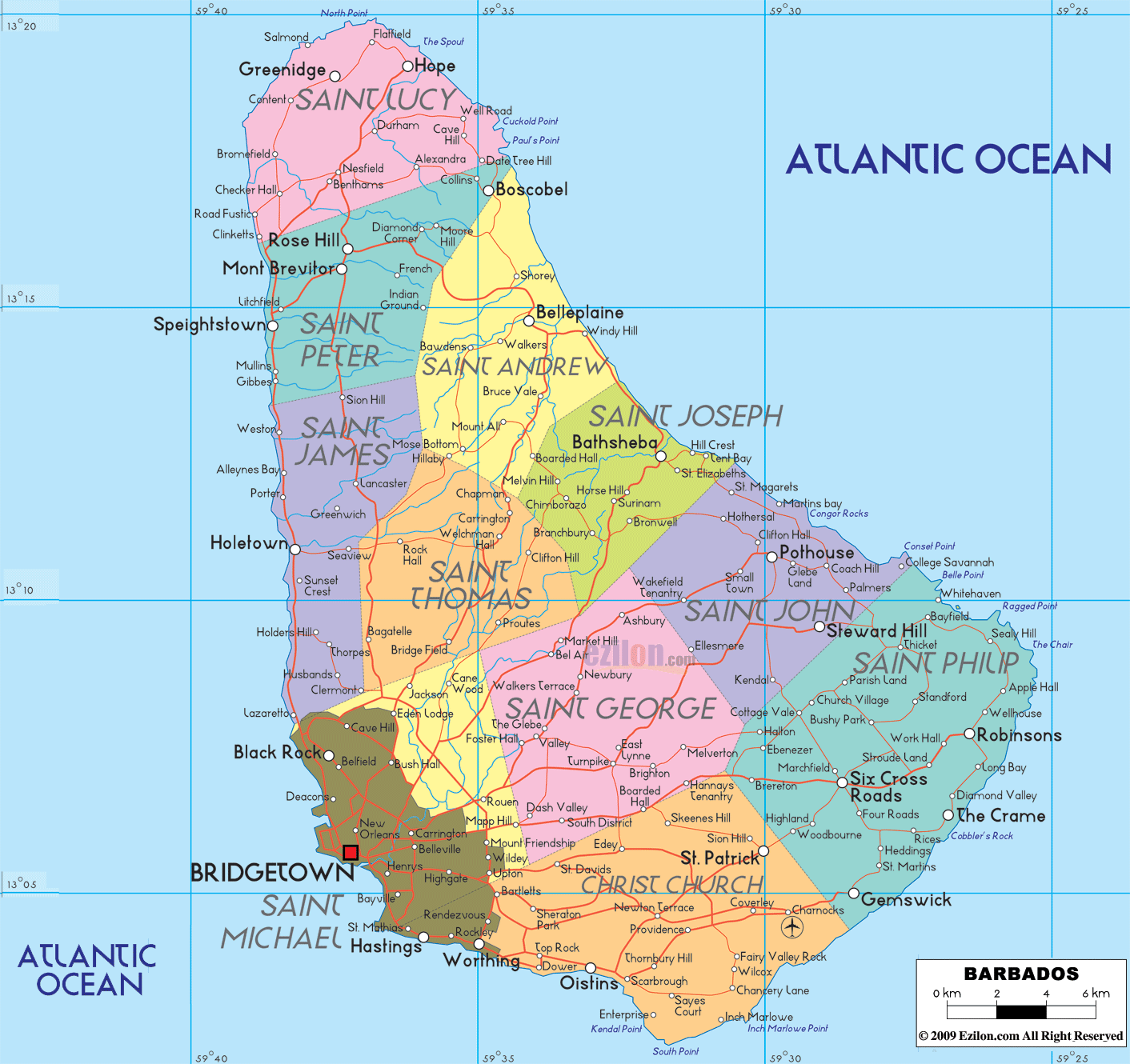 Well I do love this – there was a trans man named JP Sheffield actually tweeted this, and utterly destroyed the "logic" (or lack thereof) behind North Carolina's insane bill:
But while Georgia hasn't stated where they will vote on this particular bill in the forthcoming weeks, North Carolina did this:
There you have it, we officially live in the Matrix.
[font size="8"]Mitch McConnell[/font]
So this week there was another massive Isis planned terror attack in the city of Brussels, Belgium, which we will address later in this edition. There's some truly terrible shit going down right now. But you know who would aid the terrorists as much as anybody? Putting an NRA sponsored shill on the Supreme Court and that's Kentucky Senator and after guy from a hemorrhoid infomercial Mitch McConnell.
Gee, Mitch, why don't you just cut out the middle man and give Obama the finger yourself?
You know let's think about what Sen. McConnell is proposing here. He literally wants to put a gun absolutionist on SCOTUS. Because that's what the NRA wants – a world where everybody has guns and nobody is in charge. And if you saw what happened in Brussels this week and Paris back in November, that seems to be where we're headed. But there's more:
So let's think about this here for a minute – McConnell wants a SCOTUS justice who's approved by both the NFIB and the NRA. By the way the Miami Herald has taken the liberty of breaking down McConnell's bullshit about why he will obstruct and block Obama's every SCOTUS pick from now until next January:
Now to close out this edition, a band that I love is Coheed and Cambria. Their new album is called "The Color Before The Sun" and if you don't have it, get it because it's a damn good album! Well this article has a video of them but I can't embed it because there's no Youtube link:
[font size="8"]Donald Trump Supporters [/font]
Before we get into this week's edition of Trumpenfuror supporters let's take a look at a preacher who claims that white people were the "chosen ones":
White supremacism. Just…………… what the fuck.
From the "Gee, what could possibly go wrong?" file comes this. Donald Trump supporters are a dangerous and scary bunch. Last week I talked about how Trump supporters were threatening murder, convention riots, desecrating cemeteries, they were looting and beating the shit out of people who they disagree with, and Trumpenfuror was absolutely fine with it! In fact, he is actually encouraging this sort of thing! But there's something that I touched on last week that I want to expand on for this week. And that is this:
That's right – Trumpenfuror is actually threatening convention riots if he is not selected as the republican front runner. I mean even the Cleveland PD are actively training for such a scenario, but here's where things could go horribly, horribly south.
Holy shit! Trump's brain dead supporters are actively trying to get Quicken Loans Arena to overturn their ban on open carry just for the RNC. And the text of the argument is flat out batshit insane:
You know what? I need some appropriate music for this entry. Can we get that please?
Remember that one guy last week who told liberal websites like Moveon.org to shut up or they'll start shooting?
Something tells me I should be out of the country come convention time. What's Ensenada, Mexico like that time of year?
[font size="8"]The State Of Arizona[/font]
So Trumpenfuror easily won Arizona this week. But not without controversy and this is in the hometown of everyone's favorite illegal immigrant chasing Sheriff Joe Arpaio, who is an admitted fan of Der Trumpenfuror:
Yup – Bernie had it right here. This is absolutely a disgrace and an epic fail. It's almost like it's being rigged by the powers that be that Der Trumpenfuror take over as president.
[font size="8"]Donald Trump V. Ted Cruz: Yawn Of Justice[/font]
We've talked about Trump a lot the last few weeks, but you know what I've had enough this week. We may do a Trump free edition next week. It will be hard but it must be done. But I do have to talk about Trump V. Cruz. As Stephen Colbert pointed out in his most excellent Hunger Games parody, the field of presidential candidates is slowly narrowing and now it's down to four:
But you know what? Forget The Hunger Games. This is playing out more like a terrible season of "The Bachelor". The cycle of the broadest candidates is slowly narrowing. The roses have been handed out to the people who we want to stay – Bernie, Hillary, Teddy, and the Donald. We just have to meet the parents, go on a series of hometown dates and have the previous contestants tell all about the few that remain. But now the gloves have come off, and The Donald has been attacking Ted Cruz's wife fast and furiously: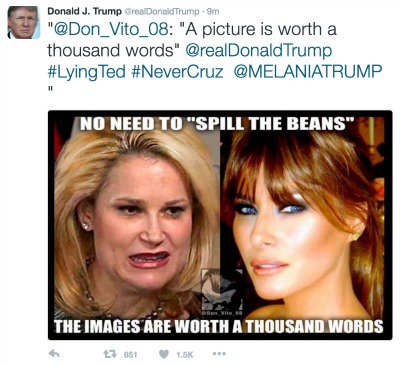 Seriously – if I had a dollar for every time Trumpenfuror has said "I" and "me" , I would probably have as much money as Trumpenfuror! But here's where things have gone south in the ongoing feud between Trumpenfuror and Cruz, and even Chelsea Clinton herself dipped a toe in to explain her feelings about the attacking of Ted Cruz's wife Heidi:
But now the gloves have come off. Who do you want to win? Donald Trump or Ted Cruz? Either way they're both losers.
Excuse me, I'm going to let Donald and Ted Cruz go slug it out for a few rounds while I go watch Batman V. Superman. Wake me up when it's over.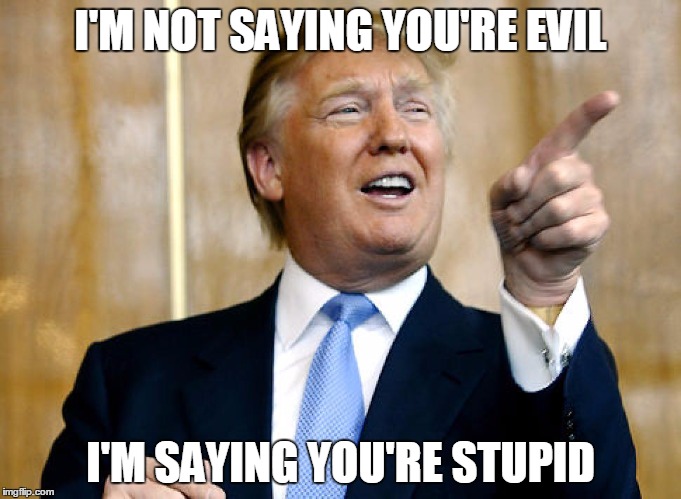 [font size="8"]The Bundy Bunch [/font]
Here's the story of a man named Cliven who raised up three very angry sons. All of them hate the government. The youngest one said so on Facebook. Here's the story of a man named Ammon who dug a poop trench and got dildos instead of snacks. And now they're all behind bars as one big jail happy family. And that's why they're called the Bundy Bunch. The Bundy Bunch. I could do that bit all day.
Well so what are they in the news for this week? Well the FBI has begun clean up on their dildo poop trench freak show. And how much is it going to cost?
Gee thanks guys! Your inability to abide by the law and excessive greed is costing the rest of us nearly $4 million! And could cost as much as $65 million! But what else is in store for the Bundy Bunch? Well here's just a bizarre sampling of what the FBI has found:
But wait there's more – here's a picture of what the FBI found and if you click on the link above, there is a picture of the famous poop trench:
?w=800
[font size="8"]Erik Prince[/font]
For this entry, we're going to take a dip into the Top 10 "Where Are They Now" file. You might remember Blackwater / XE Holdings CEO Erik Prince right? The military contractor and serial killer for hire who stirred up a lot of shit in Iraq and Afghanistan? Well this week he's back in the news and for some very unflattering reasons:
Ouch. That's some pretty deep shit there. Not just attempting to force a private mercenary army for hire on unsuspecting countries but money laundering on top of that! I mean is this guy the Walter White of serial killers for hire? This legitimate holding company is just as legitimate of a business as this car wash is!
But there's more!
Holy shit!!!!!!!!!!!!!!!!!!!!!!!!!!!!!!!!! Not only is he being monitored very closely by the NRA (as President Frank Underwood called them "the biggest gun in his arsenal"), but he's attempting to start World War III! I mean could this guy be any more of a maniacal armchair dictator if he tried?
[font size="8"]Alex Jones[/font]
Before I delve into how batshit fucking crazy Alex Jones is this week, anyone remember that movie Chappie? It wasn't Neil Blomkamp's best film by any means but the whole plot revolved around a police robot being kidnapped and reprogrammed to have human feelings. Well in a case of life imitating art this week, a group of hackers and trolls kidnapped a Microsoft chat room bot only to reprogram it with insane feelings of genocide, racism, and extreme misogynism. Can I have "Things that sound like what an Infowars fan would say" for $200, Alex?
While I won't blame Infowars fans directly, we can also blame them indirectly, for their batshit crazy leader Alex Jones was at it again this time claiming that the horrendous ISIS attack on Brussels this week was yet another false flag operation designed to take away your right to bear arms and say horribly racist things about Muslim people:
Let me see if I can follow Infowars "logic" or complete lack thereof for a minute. So if I have this right, he's saying that the government is actively recruiting ISIS agents to commit terrorism in Western Europe. So over here, while that is going on, the government recruits pro-Islamic militants in the US government to enact laws to take away your right to free speech that you can't say anything bad about the Muslim religion.
But what rights are being taken away? It certainly isn't your right to free speech – that's still protected. It certainly isn't your right to bear arms. What else is there? Your right to vote is being taken away. There is that!
[font size="8"]Caitlyn Jenner[/font]
So we've talked about LGBT issues this week a lot, especially with the passing of that disgusting bill in North Carolina. Well if there's one thing the republicans are good at, it's getting people to vote against their best interests. And no one is more confused about that than Caitlyn Jenner. OK Cait, we love you as a celebrity and that you're making it easier for other trans people to live their life the way they want, and it's great that you are finally getting to live the life you want to live. But you've got to wake up and realize that the people who you want to be in power, as a trans woman, are people who do not represent your best interests at all. And I'm talking about this:
So Ted Cruz wouldn't just expand on the disgusting law that happened in North Carolina, no he would make it a national law. Which not only scares the shit out of me, but it should scare the shit out of you too. But what does Caitlyn Jenner have to do with this? Well………… she wants to be Teddy's "Trans Ambassador". Whatever that is. I think I touched on this subject a couple of weeks ago. Well, Cait should not be surprised that Ted hasn't called her back:
But this is why Caitlyn should be deathly afraid of and not support people who don't represent her best interests because this is exactly what will happen with North Carolina's law:
God these people are fucking scumbags.
[font size="8"]Idiocracy Is Becoming A Reality[/font]
Finally this week, we're going to talk about the movie Idiocracy which is celebrating its' 10th year as a cult classic comedy. Everyone loves that movie, am I right? Can you believe it's been 10 years now? That's a lot of Brawndo The Thirst Mutilator to be consuming. Because it's got what plants crave, don't ya know! A couple of weeks ago, Entertainment Weekly interviewed head screenwriter Etan Cohen, who made a shocking revelation about the movie, and it has more to do than just the madness that is the Trump campaign:
Yup but there's far more parallels than just President Cammacho and Adolf Hitler, Jr.! At least in the movie, Terry Crews / Pres. Cammacho had integrity. Trumpenfuror doesn't even know what that means. But… he has the best words am I right?
Oh yes my friends. In fact I'm going to show you more than a few examples that will pertain to Idiocracy becoming a reality just like Mr. Cohen had said. But let's start with revising the food pyramid, shall we? Old news, but still relevant to the topic at hand:
Next up – we go to merry old England, where the British government announced via a Facebook poll, what to name it's new insanely expensive research vessel:
Yup – that's right! An £200 million research vessel could be called "Boaty McBoatface". See the British government just learned a valuable lesson – when the government asks people to name something, they tend to fuck with it. As for the Idiocracy parallel I give you exhibit A:
Next up – why yes, someone did ask Sarah Palin to become a Judge Judy type on reality television, where Sarah Palin should belong. But judging people, you say?
Well when Sarah Palin gives a speech like this:
I can only imagine what that will lead to in court!
Next up – we head to North Carolina where a guy got arrested for not returning the VHS copy of the movie "Freddie Got Fingered". That should be a crime in and of itself for just having seen that movie!
And then there's this guy who has an unbelievably bizarre name change, just like Joe had his name accidentally changed to "Not Sure":
Ah, if only we could buy cans of Brawndo: The Thirst Mutilator. It's got what plants crave! But who is the real villain in Idiocracy? It's not exactly below average intelligence or mass hysteria and stupidity as one would believe. No this article explains that the real "enemy" in Idiocracy isn't just all of the above, it's really media consolidation:
So does that explain why people are voting against their best interests like Caitlyn Jenner? Because that is how we get president Trump, er, Camacho.
See you next week!
How can John Oliver possibly follow up his instant-classic "Donald Drumpf" segment? With a plan to Make Waffle Irons Great Again.
On Sunday's Last Week Tonight, Oliver dedicated another full segment to Donald Trump's presidential campaign, this time going after one of Trump's most notorious policy proposals: the wall he plans to build along the U.S.-Mexico border. As you may have guessed, Oliver is not a fan of the plan.
So instead, he proposed an alternate way to waste all that money: waffles! "If the main thing it's going to get us is a warm sense of satisfaction inside, I suggest instead of building that wall, we use the money to buy every man, woman, and child in America a Palmer Waffle Iron," he said.
"These beauties retail at $75 apiece, so we'd still have nearly $1 billion left over. This waffle iron plan will cost less, will do nearly as much to keep out immigrants and drugs, and it won't harm our relationship with our third-largest trading partner. If it is racist, it's only toward Belgians, and unlike Donald Trump's wall, this makes (expletive) waffles!"
http://www.usatoday.com/story/life/entertainthis/2016/03/21/john-oliver-donald-trump-wall-last-week-tonight/82070764/
Top 10 Conservative Idiots #20: Everybody Was Trump Fu Fighting Edition (Redux)
Welcome back to the Top 10 Conservative Idiots! This is our 20th edition! Whoooooooooooooooo! Whooooooooooooooooo! Wooooooo. Wooo. So ladies and gentlemen, boys and girls, LGBT, gender non conformers and cisgender people, I ask you this: do you like mac and cheese? Who doesn't? As a red blooded American male, I like my cheese stuffed with cheese, deep fried, covered with cheese, baked, and served with some beer cheese dipping sauce. Because... cheese. And fat. But when I buy a box of elbow macaroni and it comes with a bag of dry powder that's called "cheese sauce", I expect a certain amount of fake ingredients in it, damn it! But oh no, Kraft had to go au natural with its' mac and cheese, which is an absolute disgrace. But hey anything to take down the evil conglomerate that is Monsanto down a peg or two, I am 100% for it! So once again we have a lot of idiocy to get to this week! And I do mean a lot. But first Stephen Colbert's awesome Hunger Games parody says goodbye to Marco Rubio in true Hunger Games fashion:
Everybody is Trump Fu Fighting this week. I mean you have Batman fighting Superman, you have Captain America fighting Iron Man, and you have Donald Trump supporters well fighting everybody, and in the case of Alex Jones, fighting against the giant pile of batshit in his studio. I mean if you can't trust your costumed heroes, who can you trust? So where do we begin this week? Well of course the top two spots are going to go to Donald Trump (1, 2). For the first spot we're going to talk about Donald Trump's epic collapse in Chicago where he was drowned out by Bernie Sanders supporters. In the second spot, we're going to expand on something that we touched briefly on last week and that's the violence erupting at Trump rallies, while Donald Trump is claiming to be his own foreign policy advisor. What else is he hiding? While on the subject, the third spot is going to go to Donald Trump supporters. While they're not busy sucker punching folks in the audience, they're desecrating cemeteries, destroying property, threatening murder, and pointing out flaws in other people's beliefs. In the number 4 slot, thanks to Republicans' (4) vast underfunding of Amtrak, another derailment has taken place. This is why we can't have nice things people! Taking the 5th seed, South by Southwest is a thing that is happening in Austin, and Alex Jones (5) is reporting live from the event and boy has he lost it. At number 6, Jerry Falwell Jr. (6) is giving a biblical reason as to why Donald Trump should be president, and well, he fails, hard. In the number 7 slot we're going to discuss the possible impending doom of AM Hate Radio with mega conglomerate iHeartRadio's (7) filing of a rather large bankruptcy. Next in the 8th slot – how is it possible for a woman to be misogynist on International Women's Day? Well Greta Van Susteren will provide the answer to that question! In the 9th seed, since the original entry I had planned turned out to be a hoax, we're going to bring back *cue reverb* YOU BE THE JUDGE!!! Was Ted Cruz the lead singer of a popular Christian heavy metal band? Well you be the judge! Finally for the 10th spot, we have a crime heist of epic proportions and stupidity to tell you about. To do so we're going to hop in the Top 10 Conservative Idiots Mystery Machine (10) and tell you about how someone tried to rob the Fed for four countries and nearly a billion dollars, but was foiled by a typo. And no one in the media noticed because they were too busy being distracted by the Trump machine. Enjoy! And as always don't forget the
key!
[font size="8"]Donald Trump[/font]
Before we begin this week, we need some appropriate music. Can we get that?
And just to set the mood, read this piece about how the great Keith Richards (yes that Keith Richards)
nearly pulled a knife
on Der Trumpenfuror way back when. So this happened:
Yes, just about the only positive thing that can come from going to a Donald Trump rally is that you'll get an entire stadium of people chanting "Bernie! Bernie! Bernie!" before you you get a stadium full of people ready to kill each other. As John Oliver said in his epic take down of Trump - "He's like that mole on your back. When you last checked it a year ago, it was fine, but when you looked at it again, it's become a real fucking problem!". But what does the man himself think about the chaos erupting in his rallies? Why it's perfectly OK by his standards! In fact he's actually inciting it and encouraging it:
One thing you do have to give Der Trumpenfuror credit for – he has balls to say things that will get people arrested and assaulted, and whether or not gun violence breaks out at a Trump rally remains to be seen. But now going into Missouri this happened:
Yes it goes from cancelled rallies to pepper spray! Ain't living in a police state grand? And I'm not talking about the kind of pepper spray that you get on your Grilled Stuft Burrito XXL at Taco Bell, either. I'm talking about the pepper that ranks on the Scoville chart as the hottest thing imaginable:
Yeah the only thing hotter than U.S. Grade pepper spray is a Pure Capsaician. Wow. You do not want that in your face for anything. Insert your own sex joke here. But getting back to the point – what does North Carolina think about the savage beatings that happened at the Trump rally in Fayetteville?
So if elected would Donald Trump be the first president entering office facing federal felony charges? Unfortunately no because the Fayetteville Sheriffs are not charging Trump with inciting a riot – at least for the time being. That would make for some very interesting news coverage. And I love this part of that article – no matter what Trump denies about the violence occurring at his rallies, and what actually happened, this is what he's calling them:
Trump addressed the issue by denying suggestions that he incites or even condones violence at his rallies, calling the events "love fests."
Yes you read that correctly. Although "Love Fest" sounds like the absolute worst music festival in the country – like something put on by the local smooth jazz station with Kenny G as the headliner. But then in Kansas City this happened:
But there is good news! You know who Donald Trump would appoint as his foreign policy advisor? Why it's not the Joint Chiefs Of Staff. No good sir/madam, if you guessed that he would appoint himself as his own foreign policy advisor, you are correct! Points!
Bravo!
Yes you read that correctly – Donald Trump is his own foreign policy advisor! Is he also his own grandpa too?
[font size="8"]Donald Trump[/font]
Der Trumpenfuror doesn't need to spend money on advertising. He gets nearly
$2 billion
of it for free because he's mentioned on TV nearly 24 hours a day on every channel on TV. So Trump's fearmongering and warmongering didn't just stop at Kansas City and Fayeteville. Nope, it's continuing to get worse. Der Trumpenfuror's plan for a Great Wall on the Mexican border will happen on his watch, and if it doesn't he will authorize military action against Mexico to make them pay or else:
And if you remember last week, I pointed out that China and Russia would not hesitate to retaliate against the US if war is declared on Mexico. Which would mean that Donald Trump would be the catalyst that ignites World War III if all this comes true. But what does Donald Trump really think of teh blacks? Let's ask BET:
And here's where David Duke, Trumpenfuror's BFF, thinks that a Trump presidency will make Hitler great again! And yes I am not making this up:
So what does Hitler himself think of this? Well let's ask him!
And what does Trumpenfuror think of this? Why it's just fine and dandy!
So the key to someone swinging in the air at random is to swing back? Hmmmmmmmmmmmm... where have I seen that before?
Yes, Donald Trump is essentially Bart Simpson in this clip and saying that if you get hit at one of his rallies, it's your own fault, damn it! By the way, the website
Mashable
has compiled a long list of all the times that Donald Trump has actually incited violence at his rallies, to the tune of something like this:
[font size="8"]Donald Trump Supporters[/font]
I love this – this was an anti Trump rally held in Chicago depicting him as a pile of poop (which he is) :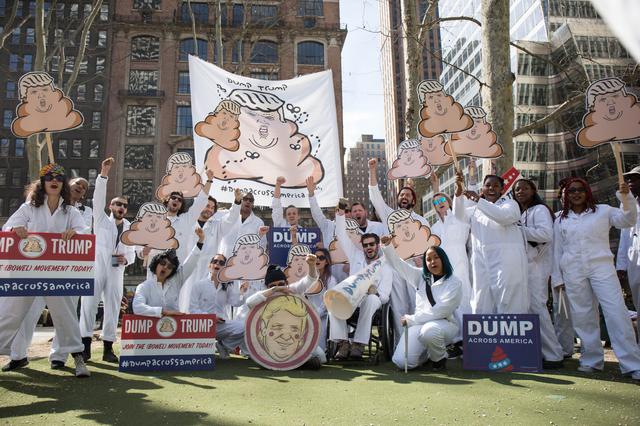 So in last week's edition I talked about the violence in North Carolina but now that we know more about who did it, I would like to expand on that a bit. That's John McGraw, the guy who sucker punched the protestor in Fayetteville:
Donald Trump protestors are agents of ISIS? OMG really? Well what else is this guy who punched a black guy at a Donald Trump rally saying? I will repeat that phrase until I'm blue in the face, it's not like a Steve-O bit where he ran into Mike Tyson's fist (and yes that happened, BTW) :
Yes Donald Trump actually considered paying this guy's legal fees. But here's where Trump supporters may have taken things a bit too far – here's where they harassed and threatened to kill a poll operator:
But hey, if you read the previous entry – you know that the Donald is perfectly OK with this! Well, is he perfectly OK with his supporters desecrating a cemetery? Remember last week when Ted Cruz said that Bernie Sanders would appoint SCOTUS justices who would remove the religious symbols from the graves of veterans? Well looks like Trumpenfuror supporters may very well do that for him!
To quote Bart Simpson - "Oh my god the dead have risen and they're voting Republican!".
So what else have classy Donald Trump supporters done? They've beaten the shit out of people, threatened murder, desecrated cemeteries, now they're even abandoning their supposed religions to join the cult of Trump:
And if this wasn't weird enough for ya, here's a Trump supporter saying that Bernie Sanders needs to "meet Jesus":
Yup. This is what we're going to have to deal with once we get past the RNC – if we get past the RNC. But this is where Florida could turn into Bush V. Gore II: Electric Boogaloo:
Trump is the only one who can save our government? Have you been paying attention to the same news that I have? Ha ha ha ha ha ha ha ha ha ha... *wait* ha ha ha ha ha ha ha ha....
But then there's this:
Holy. Fucking. Shit. They've gone balls out crazy at this point. This makes me really fearful of what's going to happen at the RNC.
[font size="8"]The GOP[/font]
Amtrak. Their dining cars are the only place on earth where you can get a $12 bottle of some delicious Stone IPA accompanied by a microwave cheeseburger that looks like the end result of a 4th grade science experiment gone horribly wrong:
But those cheeseburgers are going to serve as a point that I am going to make in this next entry. It's about the Republicans and several generations of underfunding America's government owned passenger rail service. This is what it leads to. Accountants have a term they use for determining inventory called FIFO – first in, first out. I have coined a new term that the GOP should be using called "GIGO" - garbage in, garbage out. And this is what that leads to:
Which I'm sure has absolutely nothing and I mean nothing to do with this:
[font size="8"]Alex Jones[/font]
So Alex Jones has really gone off the deep end hasn't he? I can't believe he still has supporters anymore, let alone ones who are rational, thinking human beings. But for the batshit crazy that are still listening to his Infowars program, well you get this. South By Southwest is a thing that is happening in Austin right now, and last week I pointed out that an anti bullying seminar that was taking place there was getting death threats. Doesn't that prove the point that the organizers of the seminar were trying to prove in the first place? Well here's what Alex has to say about that. He's hitting the streets of Austin for some hard hitting.... journalism................. ?????
Woooooooooooooooooow.... so by Alex Jones' logic, the tourists that are there to have a good time at South By Southwest are "walking into a concentration camp" and he's going to "get in their face" about how "baby parts are being sold". Because you know... he's a hip journalist who's out in the streets, he's getting in people's faces! Because... baby parts are being sold. Baby parts are being sold! Do you know what kind of batshit crazy you have to be to believe that kind of nonsense? And if you want to here's some video insanity for you:
And because I'm a firm believer in the concept of "one good turn deserves another", why yes, Alex Jones does indeed believe an
extra terrestrial attack
is imminent. He is aware that Independence Day was just a movie right?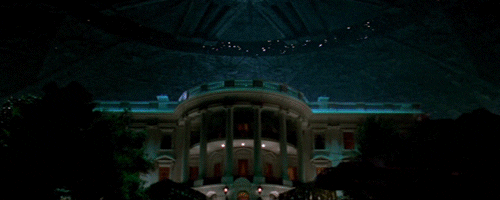 Alex Jones says a lot of batshit crazy things but this one might be a little too far off the deep end:
Holy crap, I have actually found something I agree with Alex Jones on - I do want to see space exploration ramp up! I want to see our technology advance to where we can explore beyond the boundaries of our solar system. But life extension technology? He's still going on about that shit? WTF? I for one welcome our new Satanic overlords!
I swear one of these days I'm going to do an entry "THIS IS WHAT INFOWARS FOLLOWERS ACTUALLY BELIEVE IN", South Park style. So enlighten me Alex, where does this magical "life extension technology" exist? Are you aware that "Elysium" was just a movie and not real life? And what are you smoking? Because it must be some pretty strong shit. Uh……… no Alex. You want to know what one of the biggest threats currently facing humanity is? Why it's a Donald Trump presidency! Yay!!!
Yes the Economist has made fully aware that Alex Jones' BFF Donald Trump is not just a real threat to American democracy – he's a threat to the entire world! And yes a presidential candidate has never appeared on this list before! Huzzah!!
[font size="8"]Jerry Falwell Jr.[/font]
Once again the die hard Christian fundies fail to miss the point of the Bible. And here I thought that Ted Cruz was their main man here. After all, you may remember that previously I've talked about how Teddy gave his launch speech at an assembly at Liberty University where attendance was mandated by the university. But look at this picture taken from said assembly:
Look! The people in the red shirts are saying "vote Rand!". But once again on the subject of religion and politics, Jerry Falwell Jr. not only fails to miss the point of the Bible entirely, he also is about as batshit crazy as his late father was:
King David? King David? Donald Trump is more like King Midas, or better yet King Merdeas, which means that he turns everything to shit! So.......... let me get this straight. Trump is Jesus because he served Wendy's cheeseburgers and put an Elton John concert on his private jet? You know if I recall my Bible study didn't Jesus hate excess? And didn't he also hate hypocrisy and warn about how "the dark one will pose as a creature of light"? Never mind, I'm using logic which right wing fundamentalist Christians hate. So with that in mind, last week I touched on a reporter challenging the Duck Dynasty clan to vote for Hillary Clinton. Well I'm challenging Liberty University to vote for Ted Cruz. And it's not just because of the fact that he made his presidential debut here, but it's because he promises to turn something out of nothing, just like Jesus turned water into wine:
Yeah you might want to rethink that one there, Teddy.
[font size="8"]iHeart Radio[/font]
You may remember iHeart Radio – the multi billion dollar radio conglomerate that was owned by Mitt Romney's Bain Capital at one point? Well before we get into the entry here and why the billion dollar conglomerate may be facing a billion dollar bankruptcy thanks to a nationwide AM hate radio boycott, I must first talk about what happened at a recent event at the Los Angeles Forum a month ago involving Kris Jenner. Normally I despise the Kardashians and don't want anything to do with them (but I love talking about Kanye West's bankruptcy mess), but Kris Jenner got collectively booed by 80's music fans at a concert at the Forum last month:
But why am I bringing up this particular 80's nostalgia concert at the Forum? Because this particular event was sponsored by iHeart Radio - so you know how in touch they are with their listeners! And that's just one of a million examples. So that happened. And so did this:
So yes iHeart Radio is apparently one of the most clueless companies in the entire world. They buy up AM hate radio shows like Glenn Beck, Bill O'Reilly, Michael Savage, etc, and their bubble has burst. Hate doesn't sell the way it used to. This isn't 2000. They put on an 80's tribute concert with some amazing bands like Tears For Fears and Culture Club, and they have Kris Jenner as an MC? Get the fuck out of here!
[font size="8"]Greta Van Susteren[/font]
International Women's Day. That day that makes men all over the world go "how come there isn't an International Men's Day?". Which if you checked that hashtag on Twitter, you know that was pretty evident that question was being asked. But if you have to ask that question, you, sir, are probably unclear as to the concept of why an International Women's Day exists. So how does a woman make one of the most misogynistic comments imaginable? Well there's always Fox News! Fox News: Providing the most insensitive answers to all of life's most sensitive questions since 1997! Well, there's Greta Von Susteren for instance, who celebrated by giving a shout out to American men for saying that we're somehow better than Isis. I wish I were making this up. Roll tape!
That's real. That happened. And that didn't stop John Oliver for calling out this bullshit nonsense, and this is why I love John Oliver.
[font size="8"]Ted Cruz[/font]
So the original entry that I had for this edition turned out to be a
hoax
. So we will go ahead with the entry that I was originally going to save for the end of this week's edition. And this is about presidential runner up Ted Cruz – was he the lead guitar player in Christian rock band Stryper? Well there's a photo this week we here at TTCI find very troubling and need some guidance from you, the audience on, for another edition of (*cue reverb*) YOU BE THE JUDGE!!
So Ted Cruz does not strike me as the kind of guy who would wear clown makeup and act out as a mime. But could he also be Robert Kardashian????
Well we'll let you be the judge:
[font size="8"]Top 10 Conservative Idiots Mystery Machine[/font]
Ladies and gentlemen, boys and girls, LGBT and gender non conformers! Gather around and let's take a trip in the Top 10 Mystery Machine! Come on let's go!
Gee so what's the major crime we are going to look at today? Why someone tried to take the Fed for nearly a billion dollars. I will repeat that: a billion dollars. And who noticed in the media? Um… absolutely nobody. They're too busy giving Donald Trump nearly $2 billion in free air time. So how did it happen? Here's how it went down:
*South Park voice* So who is stealing from the people of Bangladesh? Is it the Koch Brothers? Russia? China? Well we don't know exactly but here's how the money is being spread around, and how it could have been much much worse!
Yes – there have been many great heists over the years. This is not one of them. Zoiks, Scoob! We have a mystery on our hands, man! Re he he he he he… But is it really a mystery? I mean come on, what could have been a billion dollars and been a serious international incident has been reduced to a mere $100 million and the media doesn't really pay any attention to it. If $100 million has been stolen and the media doesn't make a noise about it, does it really exist? But I like that the Philippines has an "anti money laundering council" and we don't have such a thing like that here in the States. Quick! To the Mystery Machine! All right let's pull off the mask and find out who you really are!
Yes! A casino in China needed gambling money to pay for dead chips! Which may or may not have anything to do with the fact that Bloomberry Resorts is in dire straights and needs some desperate quick cash to pay for its' bankruptcy woes:
But why Bloomberry Resorts? Why? "Well I would have got away with it too, if it wasn't for those meddling Feds!"
See you next week!
Watch this and you will see why I am never, ever, ever using a phone payment service, or using an app that starts my car from my phone.
Top 10 Conservative Idiots #19: Endorsed By Donald Drumpf Edition
Welcome back to the Top 10 Conservative Idiots! So last week we ended with the number 10 spot being about basketball – and it ended with a colossal fuck up of epic proportions surrounding the University of Louisville's shockingly stupid recruiting violations that got them self-banned from NCAA tournament participation. I honestly can't fathom the stupidity it takes to voluntarily ban yourselves from participating in the biggest basketball tournament of the year. The only thing I can think of is that they did it to prevent the NCAA from imposing further sanctions on the school's basketball program. Especially if you have a fairly decent team this year. But you don't declare yourselves champions after banning yourself from the tournament! It doesn't work that way! You can't be Kanye West and give yourself album of the year without it being released or having anybody heard it, and that's completely a true analogy by the way! Enough ranting. We have a lot of conservative idiocy to get to this week. And I do mean a lot. But first Stephen Colbert discusses Donald Drumpf's meat. Er, his line of steaks:
So to start with – the top slot goes to Donald Drumpf's Ego (1) because he is still denying he doesn't know who David Duke is, among other things he doesn't know. At number 2 is Donald Drumpf (2) and we're going to discuss his never ending love of product endorsements, and they are all spectacular failures. At number 3 is Ted Cruz (3) who among other fails appointed Jeb!'s brother Neil as his economic advisor (ha!), and is playing the persecution card. Taking the fourth seed is a Top 10 update - we're going to take a look at how the Wounded Warrior Project (4) blew several hundreds of millions and bilked investors and donors. At number 5, is a slew of religious and anti-LGBT nutjobs (5) which includes a Fox pundit denouncing the Coexist bumper stickers, a Stockton church cancelling its' Easter ceremony, and an African Christian who literally fed his ass to the lions. At number 6 we're going to take a look at a Texas School Board candidate named Mary Lou Bruner (6). Holy crap there is some serious crazy here. At number 7,we're going to take another page from John Oliver and ask "How is this still a thing?". And that's preacher con artist Jim Bakker's show – how is he still on the air? In the number 8 spot, while on the subject of crazy preachers, the Catholic League's (8) insanely homophobic and sole member Bill Donahue is actively campaigning against the new Dan Savage produced ABC comedy "The Real O'Neals", because it features – wait for it – a gay character! The horror! And as we've learned from the past, Dan Savage is a guy who you never want to fuck with. At number 9, Marco Rubio (9) can't even draw a crowd in his home state of Florida. Finally – normally I save the crazy extra hard for the 10th spot for each edition but there really wasn't anything too crazy this week. So instead I'm going to take a page from George Carlin's 1992 special "Back In Town" and just talk about some random conservative idiots' bullshit and do an exercise in free floating and completely random idiocy (10). Enjoy! And as always don't forget the
key!
[font size="8"]Donald Drumpf's Ego[/font]
First off, I have to give props to this third grader who has written a scathing letter to Donald Drumpf:
http://wfla.com/2016/03/09/nc-third-grader-writes-letter-to-donald-Drumpf-you-have-been-very-rude/?preview_id=118537
So
last week
, we went into great detail about Donald Drumpf's campaign getting unwavering support from America's white supremacists. But this week – Donald Drumpf is claiming that he's not recalling any support for or from David Duke. But before we get into this week's top entry, let us first talk about some past history between Donald Drumpf and David Duke:
Yes that's correct – in 1991 and 2000 – a span of 9 years mind you, Donald Drumpf rejected the idea of running a third party because of the fact that David Duke, one of America's most notorious white supremacists – was connected to them. He even went so far as to call Duke a "racist, bigot, problem". And when Donald Drumpf says that you're a racist, bigot, and a problem, you sir, are a racist, bigot and a problem. But here's where Donald Drumpf insults Islam:
Yeah well… they're all stupid losers. See under my watch there will only be winners. No stupid losers will get in. They want 72 virgins? They can have them when they're not on American soil. I Donald Drumpf will make sure there are only winners with giant penises living in America. Thank you very much. But with that out of the way, last week I noted that Ivana Drumpf, Drumpf's ex wife said this:
Wow. Just…….. wow. The guy who keeps a book of speeches that Hitler wrote by his bedside and is essentially running on a platform of "what would Adolf do?" is calling David Duke a racist. That is about as ignorant as it gets. But here's where Donald Drumpf is in full denial mode about David Duke's unwavering support of his campaign:
Yup – he's doing the good conservative deed of denying those things that he didn't know he actually did. Which is um, yeah what every conservative does when what they do backfires and turns into a shit storm! But remember this pic of Drumpf supporters doing a Nazi salute at a rally in Florida last week?
http://a3.img.talkingpointsmemo.com/image/upload/c_fill,fl_keep_iptc,g_faces,h_365,w_652/j08rewlz1dgbpqkdpjln.jpg
Well…………………. Guess what???
But he's now perfectly OK with violence erupting at his rallies, and is almost actively encouraging this kind of nonsense:
Yup! So to recap – he doesn't know about David Duke or his support coming from America's white supremacists. But he's perfectly OK with protestors throwing punches! In fact he's actually encouraging this kind of thing! Bravo! Well done Drumpf! What else is he in denial about?
By the way, I have to give a shout out to this article which has a modernized Drumpf-esque
Gettysburg Address
. The whole thing is worth reading when you have time. So with that in mind, I don't like to keep talking about Donald Drumpf, quite frankly I'm getting fucking sick of it to the point where I'm thinking of imposing a moritorium on all things Drumpf for a while, but as CBS president Les Moonves put it – Donald Drumpf is not just good for business, he's
damn good for business
, so they leave me no choice, damn it!
Ed. Note: Don't worry – next week we will dive head first into Drumpf's spectacular collapse in Chicago and the violence breaking out at Drumpf rallies. Stay tuned!
[font size="8"]Donald Drumpf[/font]
OMFG. That's Donald Drumpf endorsing his own line of steaks for sale at the Sharper Image. Who goes there for meat? "Yes, I'll take a massage chair, some electric toothbrushes and 8 pounds of steak for a backyard barbecue!". I don't ever remember seeing a butcher case at the Sharper Image in my local mall and that place hasn't existed for 10 years now!
So for this entry we're going to talk about something that we haven't really touched on in the Top 10 yet. Specifically Donald Drumpf's insanely long list of failed product endorsements. I think I figured out which fictional character is most representative of Donald Drumpf. Want to know who it is?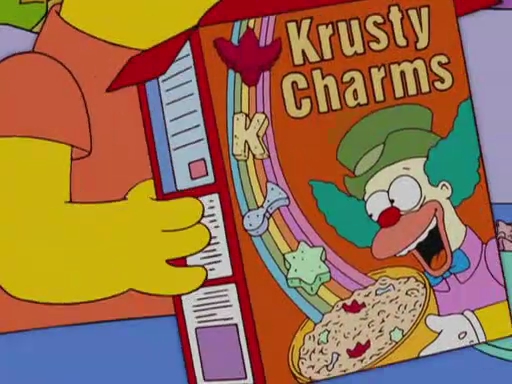 HEY HEY!!!! It's Krusty the Klown! On the Simpsons – Krusty has had a long, long ridiculously long line of product endorsements with his name on them, and they've all been spectacular failures such as animal sculpting kits, pregnancy tests, legal forms, electric toothbrushes, eye washes, Kamp Krusty, and of course a Klown Kollege (think about the initials for a minute
), and my personal favorite – atomic particle accelerators. Donald Drumpf on the other hand has his own line of steaks, airlines, casinos, magazines, vodka, men's fashion wear, and of course Drumpf University where he teaches aspiring MBAs to be billionaires just like him! Oh wait – the university folded and its' students are suing him for millions.
But there's more to the Drumpf University scandal and it may be just going beyond a simple report card where everyone got perfect scores regardless of how they did on tests:
Oh my god does this get better and better. It's the gift that keeps on giving. So the entire university was essentially an advertisement to get you to buy an insanely expensive DVD program that cost $1500. Talk about screwing the poor! But at a jaw dropping speech the other day, Drumpf talked a lot about some of his business ventures that he has owned that have been "great successes". Oh wait – they're no longer being produced:
Wait – go back. So you're saying, ABC, that Drumpf Steaks may not have actually been steaks from a company that Drumpf owns?
While on the subject of products that have Donald Drumpf's name on them, don't forget to order your very own set of
Donald Drumpf poop bags
to show your "support" of Drumpf's campaign and to clean up after your dog's shit! But there is one other product worth mentioning – especially in the greater Chicago area. I love this city and their extremely crass sense of humor. So a popular Chicago area eatery called "The Weiner's Circle" is selling 3" hot dogs that they are calling "Donald Drumpf Footlongs" because of the joke that he made about his penis last week and they're doing this in preparation for Der Drumpfenfuror's visit next week:
Well done!
[font size="8"]Ted Cruz[/font]
So if the Cleveland RNC does indeed result in a brokered convention we could be in an interesting ride leading up to November, especially if the worst case scenario that the Cleveland Police are planning for:
Yes they are seeking to buy riot gear if Donald Drumpf doesn't emerge as the nominee, so Ted Cruz had better get comfortable if he's seeking the GOP nomination. But he certainly isn't easing America's fears about a liberal Supreme Court if Obama gets his way with a justice pick while in his last 10 months in office, which, is their constitutional duty by the way. This week Teddy said this:
Uh……….. no Teddy they won't. Ted goes so far out of his way to prove that he's the more godly candidate than the next, doesn't he? I mean right? Yes veteran's memorial symbols will be torn down if we get a liberal Supreme Court. Shut up!!!! Do you not know that the consitutiion guarantees two things regarding religion: (1) no religious test shall be required for public office, and (2) Congress shall make no law establishing a national religion. But then facts escape die hard Christian fundies like Teddy. But then he has a surprise addition to his staff – Neil Bush! Yes the third Bush brother!
Wow what a pedigree of failed business owners and presidential candidates! I mean Rand Paul – who wouldn't want that endorsement? Oh wait, nobody! By the way, having Neil Bush on your economic team after a long string of
business venture fails
is like having Krusty The Klown in charge of your merchandise.
[font size="8"]The Wounded Warrior Project[/font]
It's time for a Top 10 Conservative Idiots update! Yay!! Remember a few weeks ago when I talked about the Wounded Warrior Project? Well they're back in the news and guess what? Something good has happened – the CEO and COO got fired! Yay!!!!!!!!!!
So what did the Wounded Warrior Project spend their money on? In the last 4 years they have raised more than $800 million. But if you take into account what they spent on actual wounded warriors, it is way less than the 1% required by the IRS charity deduction guidelines and they actually spent it on nonsense:
Yes!!! Candy and music videos promoting executives! Because that's what a charity that's supposed to do some good in the world and actually help those in need does! But seriously how does one spend $250,000 on candy? Did they go to that restaurant in New York City where they serve $1,000 sundaes covered with a sheet of gold? In fact the Wounded Warrior Project actually got downgraded by a nonprofit for its' "support" (term used loosely) of veterans:
[font size="8"]Religious / Anti LGBT Nuts[/font]
So Easter is almost upon us, and what brings out Easter better than pointing out the Christians' favorite enemy – teh gehays!! Oh noz!! So we're combining a couple of entries into another TTCI mega entry!! To start with - oh my fair LGBT brothers and sisters, I ask you this – why do you continue to patronize Fox News? Is it to get a dialogue going between the left and the right? Well the self loathers on Fox News won't have any of that. Or is it simply that the LGBT people that Fox News gets for their correspondent pieces just so batshit crazy and partisan that they simply don't give a shit? Behind door #1 – I give you Fox News "gay correspondent" Gus Benson:
Wait – whaaaaaaaaaaaaaaaaaaaaaaaaaaaaaaaaaaaaaaaaaaaaaaat? How can you hate the Coexist bumper sticker? I thought that brought peace and unity through all major religions in bumper sticker form!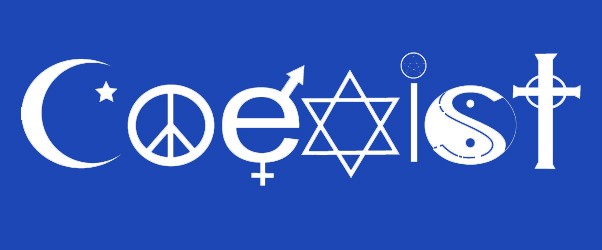 It's essentially the anti-NOTW:
And now behind door #2 – we go to Stockton, California where a church rather than allow everyone to pray at its' Easter service – teh gays included – simply cancelled its' forthcoming Easter ceremony:
When did "do unto others" become "discriminate against everybody"? I have read lots and lots of the Bible. I don't remember Jesus discriminating against anybody for the most part. But here's where one Christian takes things way too far, and well, gets his own ass handed to him, literally. We go to the African nation of Ghana to close out this entry:
Why am I reminded of Futurama when Bender makes a deal with the devil where the Robot Devil steals his ass plate, and then Bender is like "Bite my shiny metal…….. oh no!!!!"?
[font size="8"]Mary Lou Bruner[/font]
The Texas School Board – rewriting every aspect of American history dating back to prehistoric times since 1981! Well, you have to be a certain kind of crazy to join the Texas school board, because they will make decisions that will affect how American history is taught throughout the entire state of Texas. Well there's Texas school board crazy, and then there's Mary Lou Bruner, who has come under fire for some unbelievable comments made toward the Obama administration.
So let's take a look at some of her greatest hits, shall we?
• On climate change: "Climate change has nothing to do with weather or climate," she wrote last June: "It is all about system change from capitalism (free enterprise) to Socialism-Communism. The Climate Change HOAX was Karl Marx's idea."
Really? The Communist Manifesto was published in 1848. How could Karl Marx possibly have predicted overpopulation and global warming back even 62 years before the first production automobile premiered?
• Last November, she weighed in on the assassination of President John F. Kennedy, by saying "Many people believe the Democrat Party had JFK killed because the socialists and Communists in the party did not want a conservative president."
Is it me or do republicans look unbelievably dumb when they refer to us as the "democrat party" instead of the "DEMOCRATIC party"? If that's an attempt to insult us by spelling the party name wrong, well, they fail. And JFK was conservative? What planet is she living on? It certainly isn't Earth.
• On more topical issues, she also has some -- let's again say interesting -- theories. As recently as October, she wrote in a post that President Barack Obama once worked as a gay prostitute: "Obama has a soft spot for homosexuals because of the years he spent as a male prostitute in his twenties," she wrote. "That is how he paid for his drugs."
This one is so batshit crazy that I literally have no response. When was Obama a gay male prostitute who paid for hardcore drugs? I don't remember that anywhere in his biography!
And by the way, yes there is video of her spouting some anti-Islamic sentiment before the Texas School Board in question:
[font size="8"]Jim Bakker[/font]
Once again it's time to ask:
This week it's the Jim Bakker Show. You might remember Jim Bakker as a televangelist crook who got busted in the 80's for swindling the elderly. But he's back in the news this week for some batshit crazy things that have been happening on his show. Jim Bakker is one of those guys who it strikes me as never wanting to make an honest living. If you remember Frank Zappa's scathing editorial on fundamentalist Christians and televangelists known as "Broadway The Hard Way", there really isn't much of a line drawn between televangelist and petty theft. Well combine petty theft with selling junk products to people who are insanely paranoid about the end of the world, and you have this. Roll tape!
Well, if we elect Donald Drumpf and he declares war on Mexico for not paying for his absurd Great Wall, and China and Russia declare war on us, then World War III will be here sooner than you think, Jim. So maybe he's not too far off. Not to mention on Jim Bakker's show this also happened this week:
Yeah because being a democrat automatically equals communist! Shut up! Seriously in an age when the top 1% of 1% have three times more money than all of the rest of the world combined, it's definitely time to change some shit, don't you think?
Well there's one guy who could have the potential to ignite World War III and that man's name is Donald Drumpf. I mentioned this a couple of weeks ago and feel it deserves another mention – it turns out China and Russia may be cheering for a president Donald Drumpf because, World War III, yo!
You know what? If it's going to be the end of the world - fuck it. Give me a bottle of Jack and some ice… and this song:
But seriously – The Jim Bakker Show:
[font size="8"]Bill Donahue[/font]
So we can all agree that the "Catholic League" is essentially just one really angry and insanely homophobic guy with a fax machine right? Well Bill Donahue has recently attracted a lot of unwanted media attention over his
comments on Pope Francis
(Ed Note: I know it's Newsmax but I couldn't find anything else. So sue me!
)
. But now he's starting another feud and it's a guy who (1) you do not want to screw with, and (2) does not take shit from anybody over his sexual orientation. I'm of course talking about Dan Savage who's the executive producer of the new ABC comedy "The Real O'Neals". Because it features – wait for it – a gay character! The horror!
Ah, family friendly hatred! Exactly what networks like ABC try to promote! But when I heard the news about how "The Real O'Neals" did in the ratings how does that fare with the Catholic One Man Army's protest? Well…
Boom! Drop the mic! Suck it Donahue! Oh where's Nelson when you need him?
[font size="8"]Marco Rubio[/font]
We need the Sad Hulk music for this one again, can we get that please?
It looks like another one might be biting the dust soon. I'm of course talking about Marco Rubio's campaign. Which is hanging on by a thread. He was… maybe the most sane candidate running for the GOP this year (?). But now it looks like he might be running on fumes. Let's compare two rallies. Here's one from Bernie Sanders and the size of the crowds that he's attracting. Reminds me of when Obama was first running – the differences between him and John McCain. Bernie's rallys are overflowing out into the streets, even 100,000+ seat venues like the Los Angeles Coliseum can't hold everyone wanting to hear Bernie. Here's what that looks like:
And here's Marco Rubio's: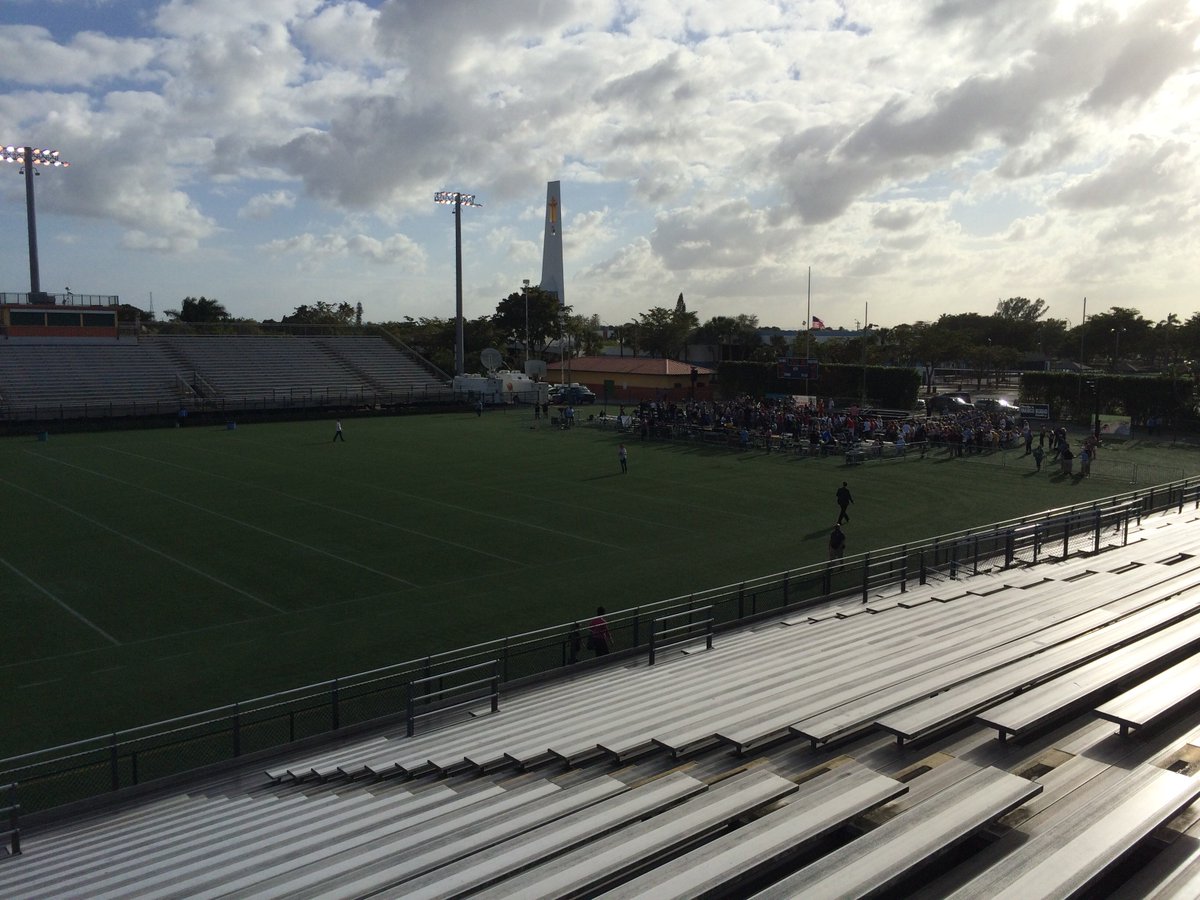 Yup. He's playing to a nearly empty stadium.
[font size="8"]Free Floating Idiocy[/font]
So this was a week where normally I save the craziest, most fucked up thing I can find for the 10th spot on this list each week. But there really wasn't anything. The Louisville scandal is one of the craziest things ever and we went into great detail about that. I love talking about it because it's one of the most batshit crazy things I've ever heard. It's like Kanye West giving himself album of the year without anyone having actually heard it. So where does one go from there? You can't really. I tried to also find humor in the Hulk Hogan – Gawker sex tape trial, but that was more depressing than crazy (though Gawker is fucking evil in this case). But we may talk about that in a future edition because it may have some serious implications on free speech if it goes all the way to SCOTUS and we may go into great detail on that in a future edition. So for the 10th spot, there's a famous George Carlin bit in his 1992 special "Back In Town" where he couldn't find an ending so he just talked about random bullshit for 25 minutes. We won't go into that length but for the last entry we will free form and just talk about random idiots. And like the George Carlin bit, I won't post the full stories, just a few snippets so I can get as many in as possible. The idea of this is that these are stories where there's not enough to make it a full entry, but enough that it deserves a mention. Or as George Carlin would say, a lot of really fucking stupid people. Here's the bit in question:
First up is a Twitter fail regarding Hillary Clinton's stance on health care and Bernie Sanders:
Next Donald Drumpf Jr. gets his ass handed to him by jazz funk king John Legend and retweets a white supremacist:
Wait a minute – the guy who calls himself "Redneck Hillbilly" is saying that the great John Legend lacks education? Fail.
After that we head to SXSW (South By Southwest) where an online harassment seminar is getting death threats, which only proves the point that the point made by the organizers of the seminar, which aims to stop online bullying:
While on the subject of extreme racism, remember that guy who named his kid Adolf Hitler? Well he's back for getting arrested for – wait for it – assault!
Next - Joe's Crab Shack is under fire for a racist image that appeared in a Minneapolis franchise – you know, that discount Red Lobster where shrimp and crab are served in the same buckets your $8 bottles of Corona and Budweiser are also served in:
Yeah I want a nice lynching served with my bucket of jumbo double battered deep fried shrimp thank you very much! See, racism is dead isn't it? Next up – a KKK rally is being planned at Stone Mountain, Georgia:
Of course if you saw last week's edition you know exactly how a KKK rally anywhere in the country, no matter what the size, is going to end. But this picture of a similar event literally showcases everything wrong with America in one image:
Next – Michigan, where hammer wielding wannabe patriots attacked the Arab American News office – once again proving racism isn't dead
:
What next? Donald Drumpf wants to go to war with Mexico:
What's he rejuvenating exactly? We have the strongest and most expensive army in the free world – or at least it will still be free if we don't elect Drumpf in November.
What next? Here's a Yahoo columnist challenging the Duck Dynasty clan to vote Hillary in November:
Yes guns are good. Vote………….. Hillary? Considering that bizarre ad they did for Ted Cruz a while back I don't think you'll be able to persuade them. Hell I don't think even Jules Winnfield could:
While on the subject of guns and insane land owners, let's talk about the Bundy Bunch – who are refusing to recognize FBI authority in Nevada:
I figured it out – Cliven Bundy is this early character on South Park:
Finally – we will end with Chuck Norris withdrawing his support for Ted Cruz's campaign:
Or…………… did Ted Cruz's support withdraw itself from Chuck Norris?
Phew!!! And that is how you do some free floating idiocy my friends! Drop the mic!
See you next week!
While Apple is in the public's attention right now for fighting against the U.S. government to keep its devices encrypted, Amazon seems to have gone the opposite direction and removed the local storage encryption feature from all of its devices, including the Kindle e-readers, Fire Phone, Fire Tablets, and Fire TV devices.
Amazon's devices have supported encryption for a while, but starting with Fire OS 5, encryption is not even an option anymore. Therefore, if Amazon devices customers have the encryption enabled when they receive the Fire OS 5 update, it won't allow the installation to go through until users remove the encryption from their devices. You will instead be greeted with this message:
"Your device has encrypted data. However, device encryption is no longer supported in Fire OS 5. Follow the steps outlined below to save your data."
This comes at a time when Apple is engaged in multiple lawsuits throughout the country to have the right to use strong encryption and security for the benefit of its users and the right not have to compromise everyone's security at the behest of the government.
On one of its customer service pages, Amazon is still telling its customers how to enable encryption on their devices. The information is now obviously obsolete, but it shows that not too long ago, the company was indeed encouraging its customers to enable encryption to protect the data on their devices.
http://www.tomshardware.com/news/amazon-removes-encryption-fire-devices,31325.html#react31325
Yup - while Apple is fighting to keep encryption on its' devices, Amazon simply doesn't give a shit. Way to alienate your customers there.
Top 10 Conservative Idiots #18: The KKK Took My OC Away Edition
Welcome back to the Top 10 Conservative Idiots! You're entitled – to a 40% discount of goods for using TTCI shipping when you check out using promo code TTCISHIPPING. As to what store, that uses this promo code, that remains a mystery. Yay, spring training starts this week! Finally – it's been a long, long, ridiculously long four months without it. So yeah it's good to be back! I might be driving to Arizona for a weekend to catch some games but am clearly undecided at the moment. But first we got to talk about the hilarious PR stunt that one of my all time favorite bands, the Foo Fighters posted that nearly broke Twitter, and the end result was absolutely hilarious:
So we're going to talk about the KKK for this edition. I don't want to talk about the KKK, but when they're on my home turf and it's a clusterfuck of this magnitude, they leave me absolutely no choice, damn it! Believe me it's going to go down. With that in mind, the top two spots are easily going to be the Orange County KKK (1, 2) for last week's rally and it was a shit storm. It had everything - the perfect combo of protestors, counter protestors, and of course police stupidity. But they weren't the only white supremacists this week who made the news – James Edwards (3) who is a white supremacist who was caught broadcasting in Donald Drumpf's rallies. At number 4 is former KKK Grand Wizard David Duke because, well, he's insane. Capping off the white supremacy talk at number 5 of course is Der Drumpfenfuror (5). This week the debate was a shit show – in one corner you have Ted Cruz eating his own snot, and in the other corner you have Drumpf and Marco Rubio in a literal penis measuring contest. We wonder why the rest of the world is laughing at us. Taking the number 6 seed, switching subjects, the GOP is great at getting people to vote against their best interests, and none is doing it better than Ted Cruz (6). Plus, wait until you get a load of what happened during the last debate. While on the subject of baseball, conservative columnist Phyllis Schafly (7) is treading dangerously on Gran Torino "Get off my lawn" territory when it comes to baseball. In the number 8 seed, we're going to take a look at a California rehab center (8) that might be the first corporation to ever be put on trial for murder. At number 9, is the triumphant return of the Bundy Bunch (9)… sort of. The indictments are coming fast and fierce and we'll break it down for you. And finally because I save the 10th spot for the craziest thing I can find this week and because March Madness is a mere 2 weeks away, we're going to take a look at a batshit crazy scandal that has rocked the Louisville Cardinals (10) to its' very core and got them self banned from NCAA tournament participation. Or did it? Enjoy! And as always don't forget the
key!
[font size="8"]The Orange County KKK[/font]
We need some appropriate music for these first two entries. Can we get that please?
Thank you Ramones!
So… the Klan in otherwise blue Southern California is a thing that exists (though Orange County, especially North Orange County is about as bright red as it gets… ugh). And for me it's about as close to home as it gets. And last week word spread far and wide that the KKK were planning a rally at Pearson Park in Anaheim.
White lives matter… shut up! It's not like you see Justin Beiber, Michael Flatley, and Kenny G threatening to walk out of the Oscars because of its' treatment of white people. It's not like white people are being incarcerated in mass numbers and being gunned down by asshole cops and wannabe asshole cops every day? Shut up!!!
And this is how it ends:
Yeah that's how the KKK rolls – with stabbings and arrests! But wait – read that last sentence again: "A Cal State San Bernardino professor who was there to do research found himself in the middle of the melee." So one of the counter proterstors was just an innocent Cal State San Bernardino professor researching hate groups in California who wanted to research this epic fail of a non protest which could have ended peacefully. But there's more:
What the whaaaaaaaaaaaaaaaaaaaaaaaaaat????
There's literally five people in the Orange County KKK. Five. And yet they attracted this kind of attention and national coverage. I bet Cartman is loving this right now.
[font size="8"]The Orange County KKK[/font]
No, sorry Cartman. No race war. The next time your conservative friends make fun of the Black Lives Matter movement please show them this story and tell them "no!". Because… really… they are wrong. And no. Because while this entire thing ended extremely poorly it's not over yet. So why am I bringing up Black Lives Matter? Excellent question sir / madam! Because if this rally had gone the other way, we probably would be having a much different discussion right now – after the brew ha ha went down in Pearson Park, this happened:
Now let's go back and revisit some history of the Orange County KKK. Last year in nearby Fullerton, just up the road from Pearson Park, the group attempted this stunt which quickly attracted the attention of the local police:
YES!!!!!!!!!! Candy! That's what a hardcore racist group needs to attract members – let's give local residents flyers with candy and a rock attached to them. Because… sugar and destruction. Yes what the KKK did was wrong. Well the KKK are wrong in general. But that's beside the point and not why I'm doing this this week. So here's how the demonstration went in Anaheim the next few days later:
See? It's entirely possibly to hold peaceful demonstrations without resorting to violence! But let's not overlook this one very interesting tidbit about one of the stabbing victims in this shindig:
That dude definitely has more balls than you or I ever will. A Jewish man taking a knife to the abdomen for the KKK and then living to tell about it? Now I have seen everything!
Wait – I've got an award we can give him – Stephen Colbert's "Brass Balls" Award:
You sir, have giant cojones.
[font size="8"]James Edwards[/font]
So The OC ("Don't call it that" - Michael Bluth) was not just the only place where white supremacism reared its' ugly head this week. It's pretty well known that former KKK Grand Wizard David Duke isn't hiding his feelings about a Donald Drumpf presidency. But he's not the only white supremacist in the country who is in love with Der Drumpfenfuror. Drumpf took seven states on Super Tuesday and that is frightening. Especially when something like this happens inside a Drumpf rally:
Yes, the Huffington Post. Come for the hard hitting political journalism, stay for articles about giant sculptures of ice penises. But I kid, I kid. But that whole thing is long and worth reading as well as the article below, because it contains some interesting tidbits about what James Edwards has said like: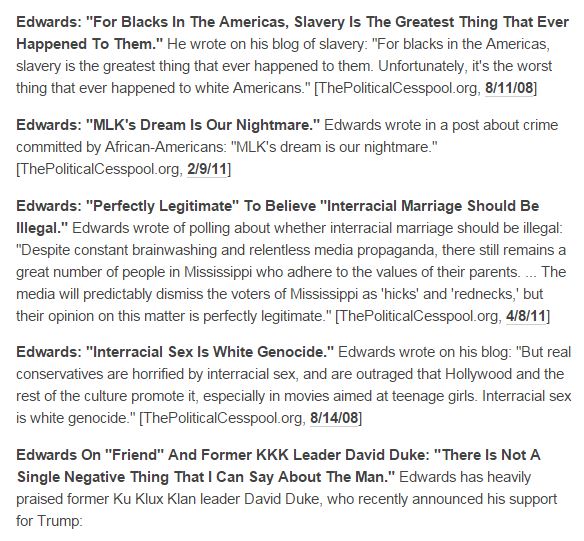 http://www.theoccidentalobserver.net/2016/03/james-edwards-of-the-political-cesspool-at-a-donald-Drumpf-rally-in-memphis/
Yikes.
[font size="8"]David Duke[/font]
As I said in the previous edition, white supremacists aren't even trying to hide their love and support for Der Drumpfenfuror's campaign. So far that they've even gone out of their way to get caught live blogging Drumpf events. But guess what? Despite that David Duke is now in the spotlight because of his support for Donald Drumpf, who is going very far out of his way to deny that this exists, this happened:
OK David Duke, we get it, you're a racist scumbag, OK? But he really hates Bernie Sanders, and how could you hate Bernie??? He's the anti-Drumpf!
See, hardcore racist pieces of shit like David Duke only have a one track mind when it comes to our presidential candidates. But let's point out this sentence here: "That doesn't mean every Jew, and I'm not attacking every Jewish person, at all." Yes, you did asshole! You just did literally two sentences ago! Shut the fuck up! You're just as bad as those KKK assholes in Anaheim!
[font size="8"]Donald Drumpf[/font]
No your eyes are not deceiving you! That was an actual unedited screen capture of the GOP debate from last week. Even the people doing the closed captioning on the fued between Marco Rubio and Der Drumpfenfuror gave up! This is too damn good!
So this happened:
Yes that's Donald Drumpf bragging about the size of his penis to Marco Rubio. Excuse me a minute, I need to go take a cold shower after reading that.
And here's where a Drumpf supporter got caught assaulting a black woman at a Drumpf rally:
Sorry Mr. Pryor but we live in the age of the social media outrage machine! There's nothing you can do to "take it back". Cue the world's tiniest violin:
So here is where Florida proved that Donald Trump might be taking things in a very Nazi-esque direction:
And here's Drumpf supporters doing a Nazi salute: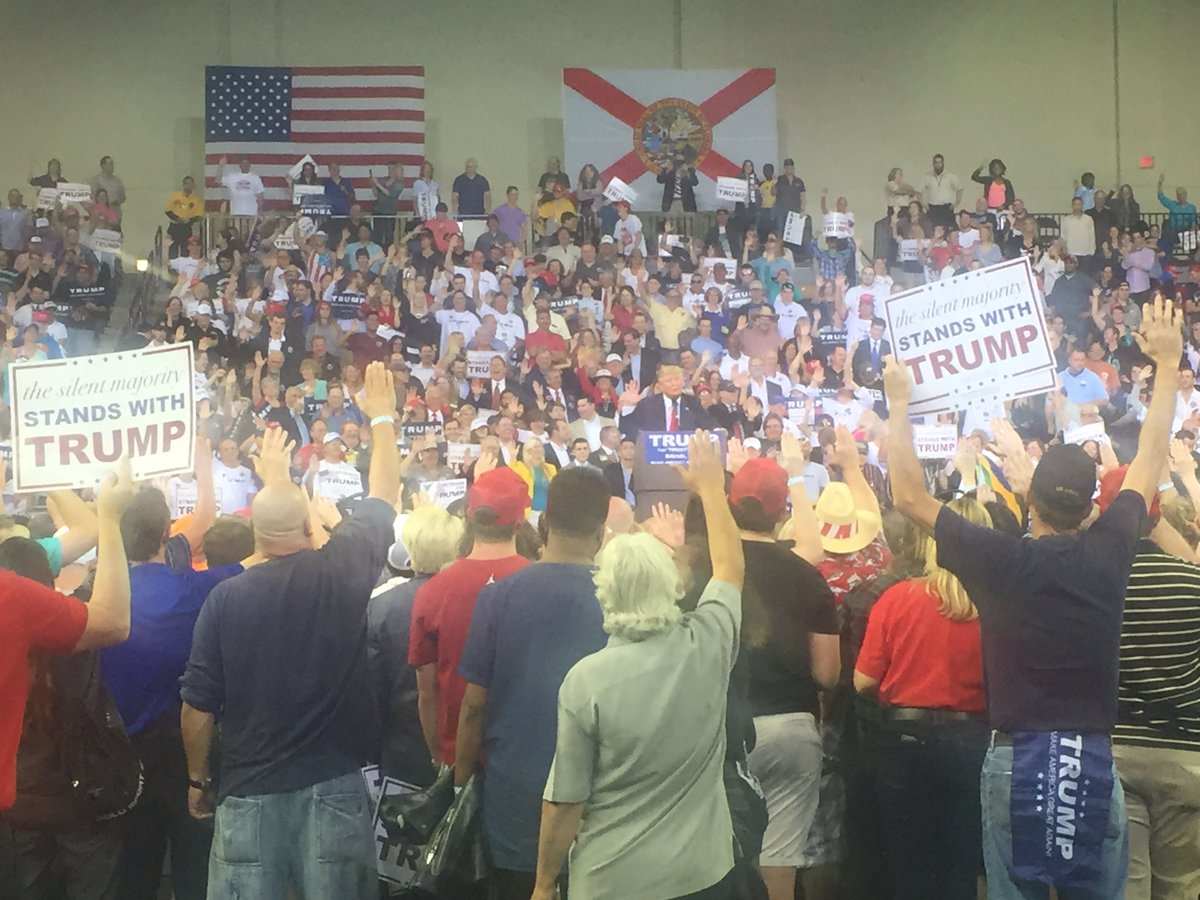 And in case you needed any further proof, here's Drumpf's former wife Ivana talking about how
her former husband kept a book of Hitler's speeches by his bedside
. So even Drumpf acknowledges that he will strengethen and broaden torture laws. But even GOP governors are terrified at the prospect of a Drumpf presidency.
Even the GOP governors are terrified at the prospect of a Donald Drumpf presidency. And then while that was going on, and James Edwards was caught dishing out a good old fashioned dose of American white supremacy at Drumpf rallies, even more Drumpf supporters got caught doing something racist:
It's getting scary out there. I mean really scary. But Drumpf was the subject of intense scrutiny from another failed GOP candidate and that's Mitt Romney. By the way batshit crazy Arizona governor Jan Brewer said that Romney's speech was the
GOP eating itself
. By the way we'll let you judge for yourself:
[font size="8"]Ted Cruz[/font]
First off, wait until you see what Ted Cruz may or may not have done during the last debate. A word of warning before playing this video – we here at TTCI are not responsible for lost stomach contents while watching this.
On these lists, I have bragged heavily about my love of the NBC comedy 30 Rock. This next entry reminds me of the episode of 30 Rock where Tracy stages a protest against NBC for its' treatment of idiots. At the end of the two part episode, Tina Fey is screaming about how all the people protesting against the network don't know what they're protesting because they're idiots, and people will vote against their best interests like free health care. Well… when it comes to transgender issues, I don't think Caitlyn Jenner has the best interests of the trans community in mind.
What the whaaaaaaaaaaaaaaaaaaaaat???? Excuse me???? Sorry there Ms. Jenner, but did you not see this part of the article? "During a radio interview in November, Cruz called the movement for gender-open bathrooms in schools "lunacy."" Yeah, somehow I don't think that's happening by the way.
But this story – while not directly giving away Ted Cruz's exact feelings on trans issues despite what was said in the article – is a pretty damn good indicator of how he feels about LGBT rights issues in general:
Yup – that's how Teddy rolls! With a deranged crowd of racists and extreme right wing mysoginists. Maybe Cait would be wise to stay away from this crowd.
The Trans Ambassadors by the way, I saw them at the Troubadour last week – pretty awesome band.
[font size="8"]Phyllis Schafly[/font]
Baseball. That thing that happens in the months between when the Super Bowl ends and the NFL training camps begin. But while our nation's pastime returns, well, haters gotta hate. And players got to play. I know, shake it off. There's my Taylor Swift reference for you. Well… some people just won't have any of it. I mean who doesn't love the nation's past time? Am I right? Well there's Phyllis Schafly, who this week wrote a column explaining this:
Yeah it's because, um………………… baseball is too damn long for a regular season! I'm a baseball fan! I've been to the World Series! I think 162 games is too damn long for a regular season! And then you have another 30 games for the post season! By contrast football has 17, basketball and NHL both have 82. Did you ever stop to think about that? Oh let's blame foreign born players because they're "cheaper and easier to control". Cheaper? Have you seen the salaries that guys like the Japanese born Yu Darvish of the Texas Rangers, or the Puerto Rican born Albert Pujols of the LA Angels make? Or how about Yasiel Puig of the Dodgers? All of these guys make several hundreds of millions. And talk about "easier to control"…. Which that Puig guy is far from? Maybe Phyllis should stop trash talking and start watching some games. She sounds like the "They took our jobs" guys from South Park.
[font size="8"]A Better Tomorrow [/font]
Fair warning – I am not going to use this entry to make fun of rehab or addiction, or people who have been seeking treatment for addiction. If you need help, get help. And just to show I'm serious this time around, there won't be any funny videos, GIFs, or images to accompany this entry, because it's really fucking serious. Now, with that out of the way, we may have a Top 10 Conservative Idiots first here. And this is one thing where nobody wants to be the first no matter what the circumstances. So what we have here might be the first corporation ever to be tried for first degree murder. This happened:
But it's not over. A Better Tomorrow might be the first corporation accused of murder in the United States. Hey! I'm finally seeing an upside to Citizens United. In a country where the incarceration rate is 5 times higher than the next 15 countries combined, why not start locking up some of these criminal corporations! Can they be executed? Let's continue:
Holy. Fuck. That is all I have to say – how could this company – a company that prides itself on care – simply take a patient that it was unable to handle? This is a colossal fuck up on so many levels. But… this particular facility has had not just one, but four… four! FOUR!!!! Four patients die on them! You would think after the first one that criminal charges would be levied against them. Or as George W. Bush said – "Fool me once, shame on you. Fool me…. You won't get fooled again.". Yes such is the touching words said from former President Bush, and Roger Daltry.
There's more:
While they can't technically call it a homicide, they can call it a "colossal fuck up". Which is exactly what this is. But when you take into account the fact that four patients have died while attempting to seek treatment from this facility, you can't help but wonder exactly who is running things, and what else they're covering up.
In their investigation into Benefield's death, state licensing officials found the company deficient in 14 areas, including dispensing sample medications to residents, providing medication without a prescription, filling out medication logs in advance and providing medical-related services beyond the scope of its license.
There you have it. We officially live in the Matrix.
[font size="8"]The Bundy Bunch[/font]
Yay!!!!!!!!!!!!!!!!!!!!!! It's the triumphant return of the Bundy Bunch to the Top 10 Conservative Idiots! Wooooooooooooooooooo! Woooooooooooo. Wooo. Yeah… maybe not so much enthusiasm coming from the audience here. Well, the Bundy Bunch are in prison for various crimes against federal law enforcement for their dildo poop trench freak show they put on at the Malheur Wildlife Sanctuary last month.
Wow. Those are some pretty serious charges against the Bundy Bunch. You have conspiracy, obstruction, assault and threatening federal officials. I wonder where the charges are for the massive trench of rancid feces they left behind at Malheur are? Can anybody tell me?
So what does Ammon think of this? Well let's ask him.
Because…………. He…………….. is……………. One? That's why he's being charged and treated like a domestic terrorist? Oh and by the way in case you were wondering, yes, there is a Donald Drumpf official in the mix who got busted by the FBI for violating several firearms charges:
By the way I love the part of the article here where it explains that a Drumpf official who defended Drumpf against Pope Francis' allegations (see last week) calling him "the anti Christ". Well when you consider the 5+ pages of cities that are named in the end credits of this year's Best Picture winner "Spotlight", where priests were caught abusing alter boys, that might actually be an accurate assumption.
[font size="8"]Rick Pitino[/font]
Finally tonight, in case this edition gets too dark for you, there was a lot of racism, white supremacism, and death. So we're going to take a look at something much lighter before you get out of here.The March Madness tournament. Where even President Obama has zero chance in hell of making a perfect bracket, so imagine what chance you have of doing the same! So we're going to go to Kentucky for this insane story. Specifically the Louisville Cardinals. Since the beginning of the 2015 – 2016 season, the Louisville Cardinals have been at the center of one of the most insane scandals ever to hit the NCAA. Specifically this happened:
That… sounds innocent enough. I mean doesn't it? We're having a party for you on the 6th floor dorm room, room 25A, no RAs, no rules and just about anything goes! Enjoy yourselves, we'll look the other way. And you have campus insurance in the event of STDs or drug overdoses. We just want a winning basketball team. Just go there, you will be treated to a fucking awesome time! The university's former head of athletics paid local area strippers to purposefully entice new recruits to sign up for Louisville's basketball program. It would be even funnier if they used a Groupon. And what kind of service do you go through? Did they have the strippers on a rolodex? That is shockingly, stunningly idiotic. So when one gets caught with their pants down – literally in this case, with raging boners included (the Raging Boners - I also saw them at the Troub, they were also playing with the Trans Amabassadors
) – how does one redeem themselves? Why you self impose a ban from participating in the next couple of rounds of NCAA tournaments!
That's right – they purposefully self imposed a ban on participating in this year's NCAA tournament. The NCAA findings did find that Louisville knowingly participated in some astoundingly stupid recruiting violations. This is something so jaw droppingly stupid that the kindergartener who sits in the corner and eats paste looks smarter than most of the university employees at Louisville. But what does Pitino himself think of his school's recruiting violations?
So the question remains – did he know or did he not know about the campus recruiting violations ahead of time? Well the reason why they self imposed a ban lies in the hands of a guy named Chuck Smrt:
Sure! The guy who spells his name "Smart" without an "a" sounds like a trustworthy fellow! I know what you're thinking right?
But here's where it gets really weird. And I mean really weird. As if it wasn't weird enough already:
YES!!!!!!!!!!!!!!!!!!!!!!!! That's it! Amid one of the most jaw dropping, shockingly stupid sports scandals in recent memory, starring someone who's not named Ryan Braun (oh stop booing, Brewers fans!), Rick Pitino makes it all better for his departing seniors by giving them championship rings and a fake championship ceremony! There is nothing, I mean nothing can put into words this epic fail of a scandal. I mean they didn't even play one fucking game in the March Madness tournament, and decided to reward themselves. So with that in mind, I'm going do something unprecedented for our audience here tonight. I'm giving you all… fake championship rings. When people ask you what you did to earn this ring – tell them it doesn't matter! Use Louisville's excuse!
That's right! You get a ring! And you get a ring! And you get a ring! And you get one, and you get one, and you get one! Everybody gets a ring!! And here, I'll even give you your own net to cut down! Sponsored by Werner Ladders!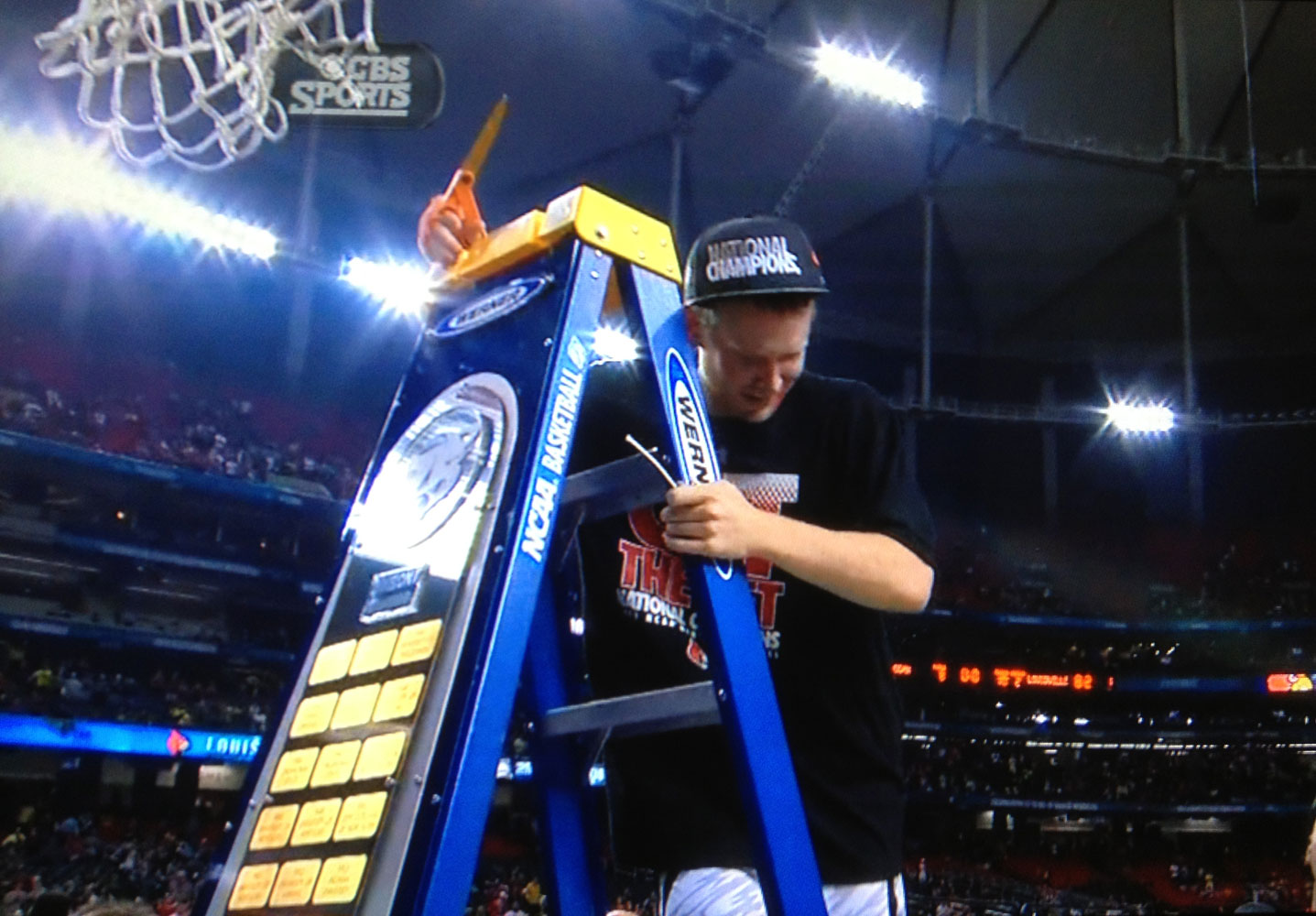 By the way yes I'm aware of the irony that photo is from Louisville's championship run in 2013. I'll even throw in that bullshit One Shining Moment song:
Just remember – it doesn't matter what you did to earn this championship, all that matters is that you're a self imposed champion, and nobody can ever take that away from you!
See you next week!